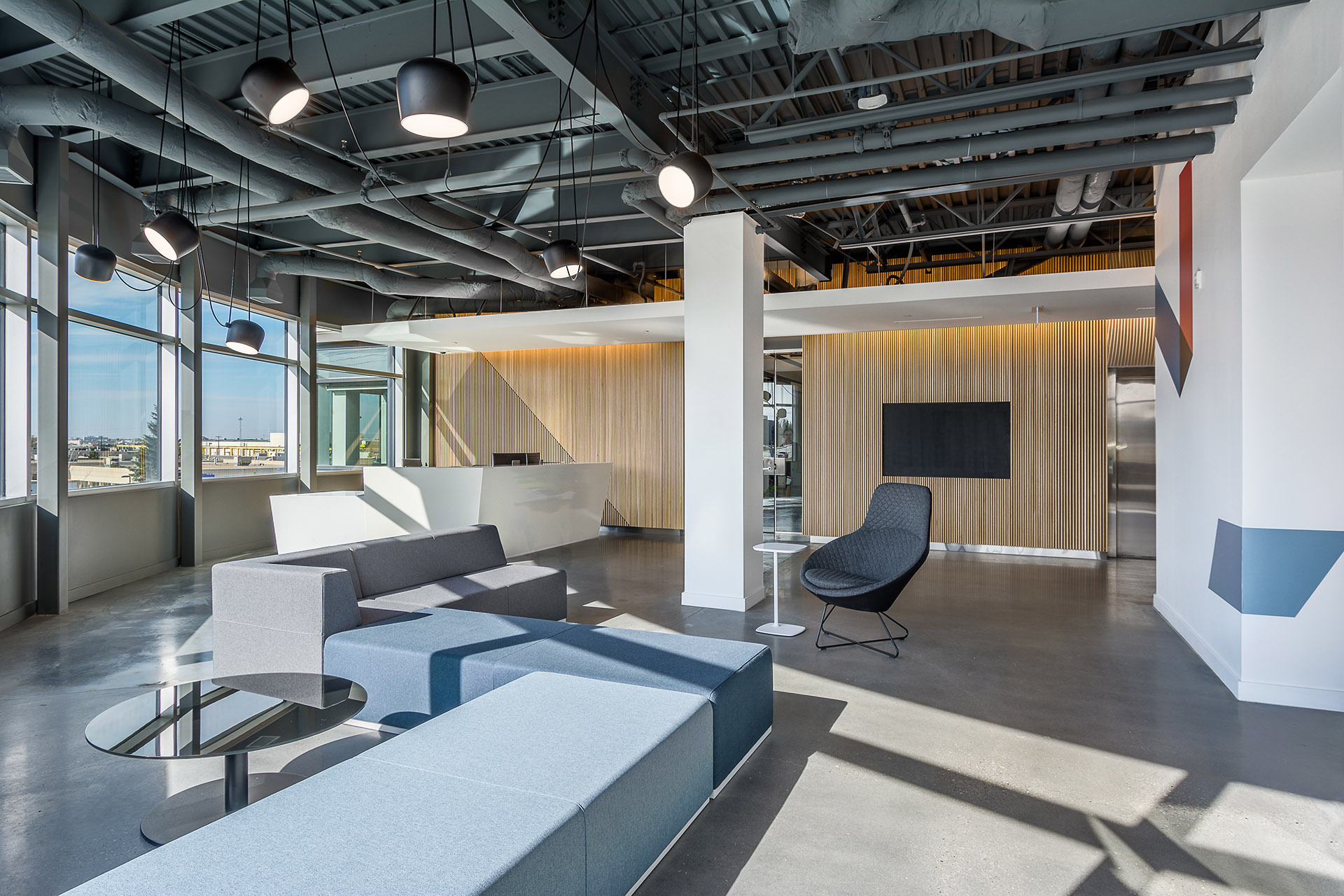 Pilot project for a corporate headquarters in Montreal. Spaces in the context of a community
Imperatori Design designs the headquarters for Telecon Canada. The project was drafted considering both the geographical differences of the people who worked there and the fact that the project could be replicated in other places.
To coincide with their 50th anniversary in 2017, Telecon decided to consolidate its brand image as a Canadian leader in the telecommunications industry. This is why it wanted to redesign its headquarters as a mirror of innovation and progress.
Imperatori Design then had the task of creating a pilot project for the Montreal headquarters, with the challenge of creating an environment that would promote a sense of community and belonging.
The building chosen for the new headquarters is a historic warehouse in Mile End, previously used as a lighting warehouse in which the design studio has transformed the vast space into the new working environment, which would promote a collaborative and innovative culture.
A very important mandate in the designing phase was to create an exportable " working environment " concept, adaptable to a variety of buildings for their new locations across Canada. While the environments had to reflect local geographical and cultural differences and working habits, they also had to reflect the aesthetics and key working solutions established in Montreal, as well as promoting the same sense of belonging and community.
Gallery