Porcelain dishes inspired by the cities of the world. The skyline is transformed into Design
Studio Loriel has designed this collection of dishes, inspired by the most important monuments of cities in the world. The project begins with Amsterdam and Rotterdam, but through a crowdfunding campaign the studio wants to expand the collection to all cities in the world
This project was created to give a "plaque" to the cities. It is a porcelain plate that has been shaped in the texture that represents well known cities and contains the main architectural monuments. These trays can be used to present food, store objects or simply for decoration.
By conducting a crowdfunding campaign, Studio Lorier is seeking to raise sufficient funds for a diverse collection of the world's most famous cities.Each slab is handmade in the Rotterdam studio. All miniature buildings are made with self-produced moulds and all are finished with a non-toxic enamel, which is safe to eat in and is also dishwasher-proof.
During the crowdfunding campaign, people can support the project by funding it. The prize will be the tray itself, but it is also possible to get a completely personalized plate produced upon request. The supporters can choose from a list of the most popular cities, which will be increased when extra funds are raised.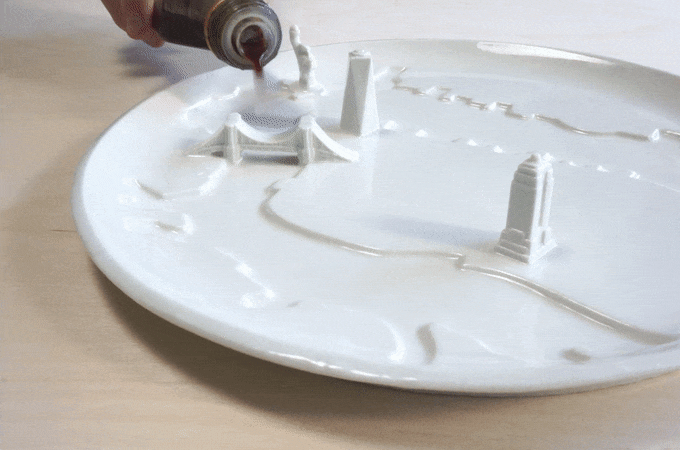 Gallery