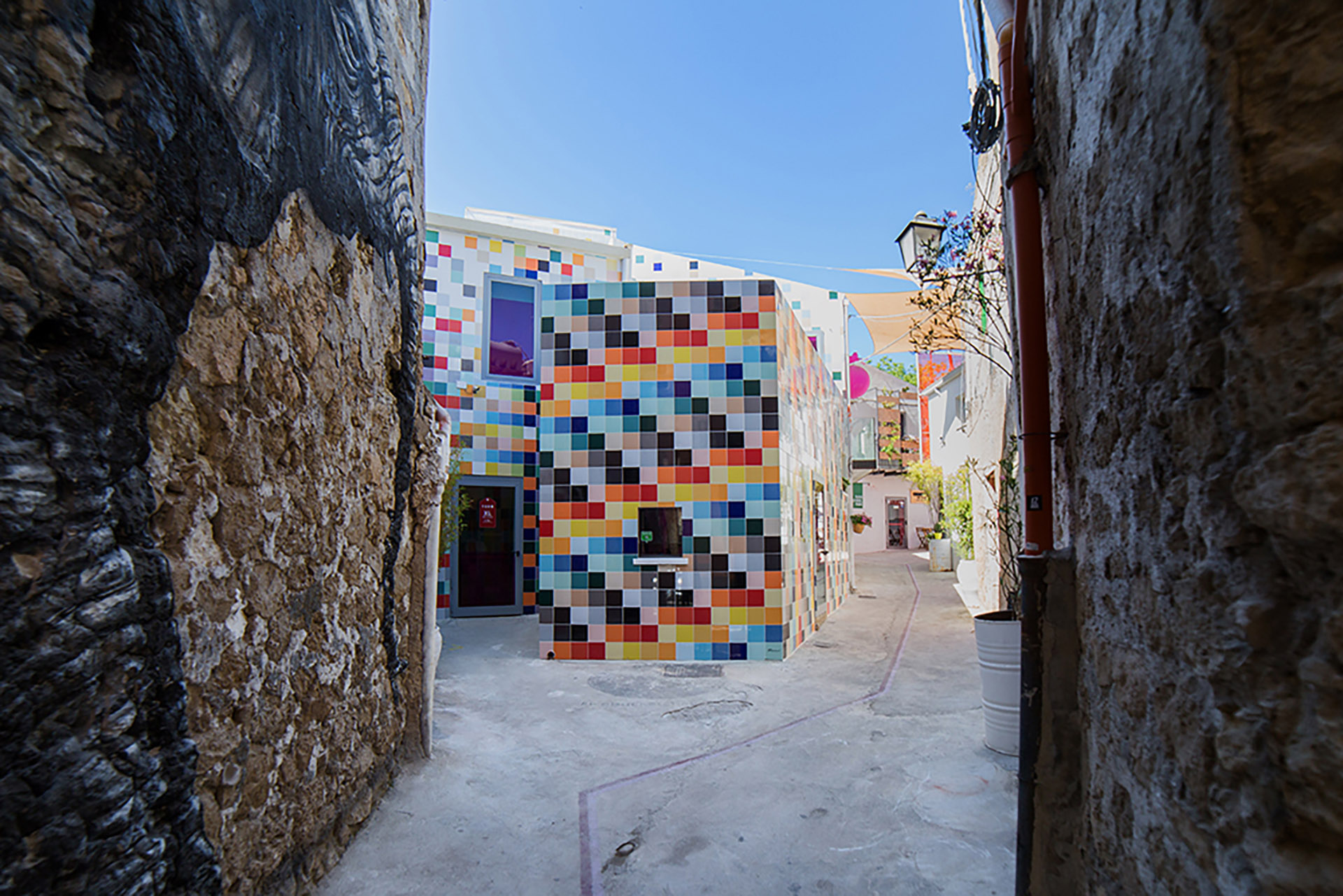 Porcelain stoneware for an installation in Sicily. A fragmented wall made of thirty colours
Alberonero's project for Farm Cultural Park is an explosion of colours that cover the wall of a building. A palette of porcelain stoneware climbs up the white facade creating a new vision of architecture whose significance is the loss of limits
The project of Alberonero x Farm Cultural Park is an explosion of colours flying towards the sky. One hundred and twenty square metres covered with porcelain stoneware shine in the Farm's headquarters; a fragmentation of 30 colours evolves, collides, mixes and then gets lost in the white giving elegance and lightness to the building.
The succession of different points of view creates a new vision of architecture generated by the loss of the limits of the pre-existing walls. The optical effects produced by the glossy surface of the porcelain multiply the perception of light and shadows on the building, enhancing its different shapes. The mathematics of the compositions arouses various perceptions of each individual colour in the observer according to the sequence on the walls.
"Soaring" is a surge of colour, but also of emotions, lightness and optimism. As soon as you arrive at the Bentivegna Courtyard also known as the Seven Courtyards, it welcomes you, surprises you and predicts that you are entering a "different" place. It is the new symbol of Farm, an Urban Lung. Soaring is the hope of ascending, gaining altitude, reaching the summit...
Gallery