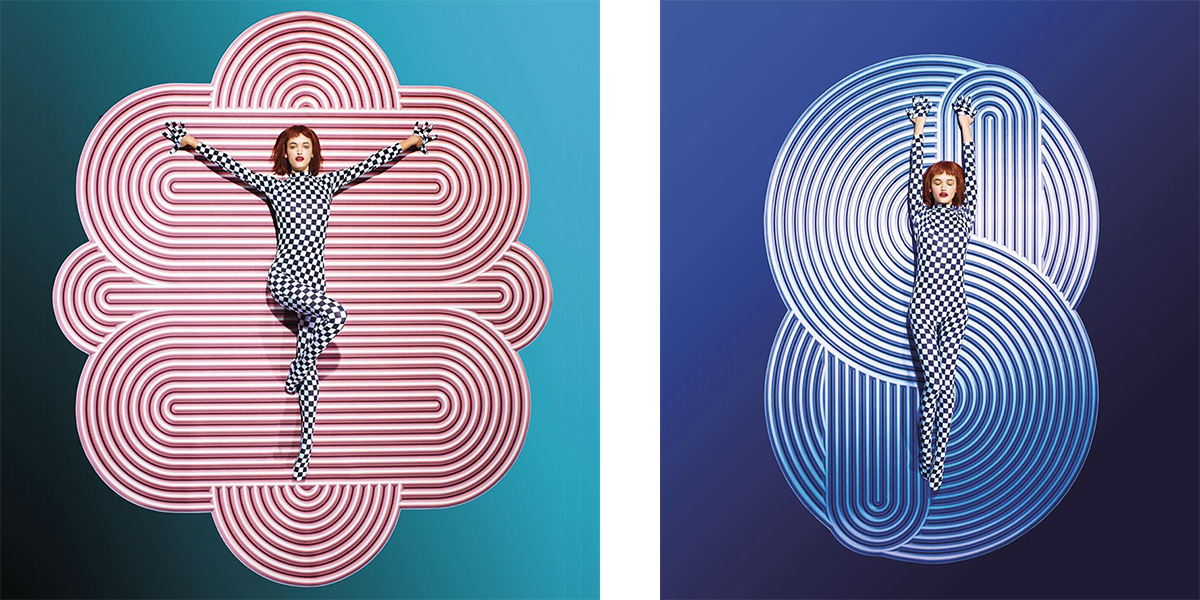 Psychedelic experimentation. From Radical Design to new Pop products for the home
The GGSV Studio, Gaëlle Gabillet and Stéphane Villard collaborate with the historic company, Gufram to bring Pop Design and Radical Design products back into the limelight, reinterpreting them in a modern style and taking them out of the nightclub world.
The disco is a modern invention, it was only after the Second World War that discos and nightclubs as we know them today emerged. During the early 1960's recorded music instead of live music began to be danced in clubs reserved for young people, but it was in the 1970s that it began to take on the connotation it has today.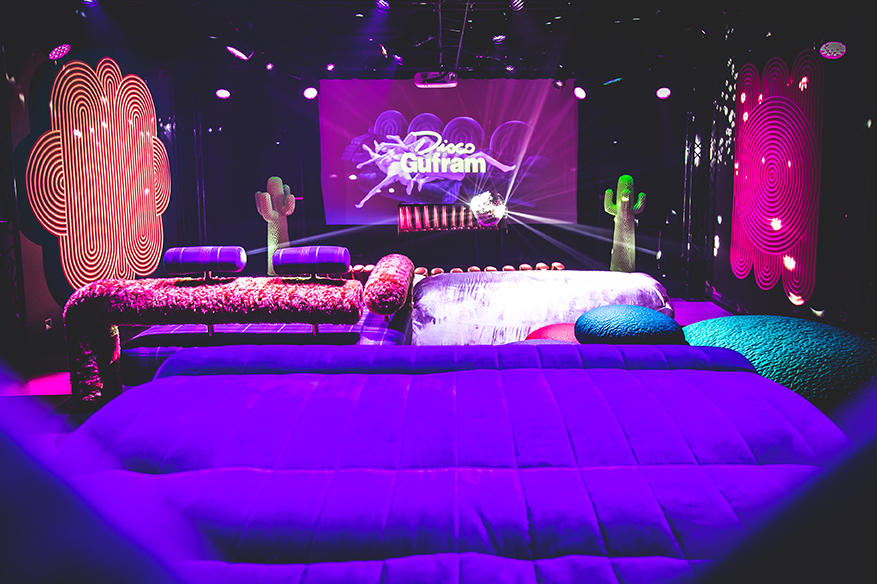 The arrival of the disco heralded the arrival of new spaces to accommodate the changing cultures and practices of the post-World War II generations. From 1960 to the present day, these nightlife venues have been the sites for escapades and excesses where, within them, you can let go and be who you want to be at least for a couple of hours at night. They have provided a new type of architecture for artists, architects and designers to experiment and imagine, often creating fantastic spaces for nightlife entertainment.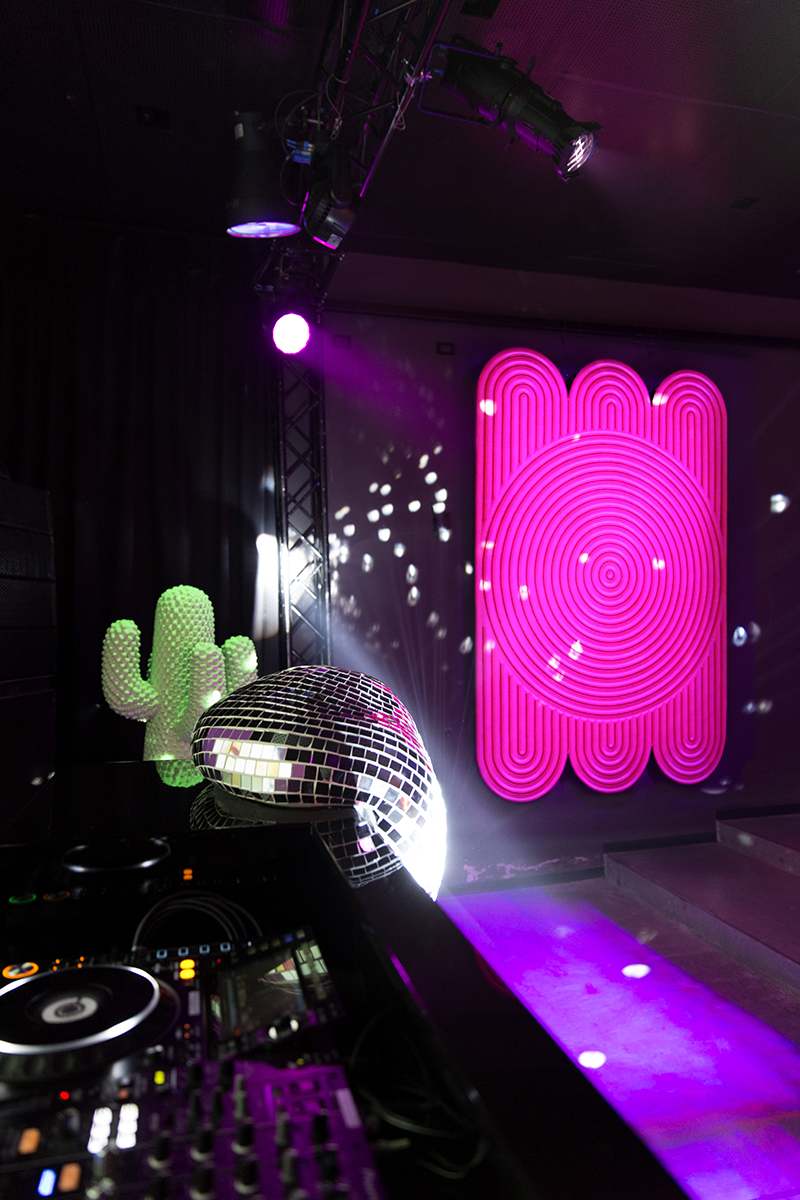 Since the 70s a series of discos opened in Italy, which later became cult-like and in their interiors the sets and furnishings became fundamental. Architects and artists are amazed by the most overwhelming shapes and colours. Inside them there has always been a company, Gufram, which with its experimental, flexibility and furnishings created with the new amteirlai of the time as plastic and polyurethane have always met the needs of designers, as well as playing a very important role in the production of Radical Design.
In the Salone del Mobile 2018 Gufram presents itself again with installations that mix epic products of Radical Design with new installations, always looking for the Ballroom, calling various designers to interpret new products inspired by the company's tradition, products that will then be mixed together in a new way.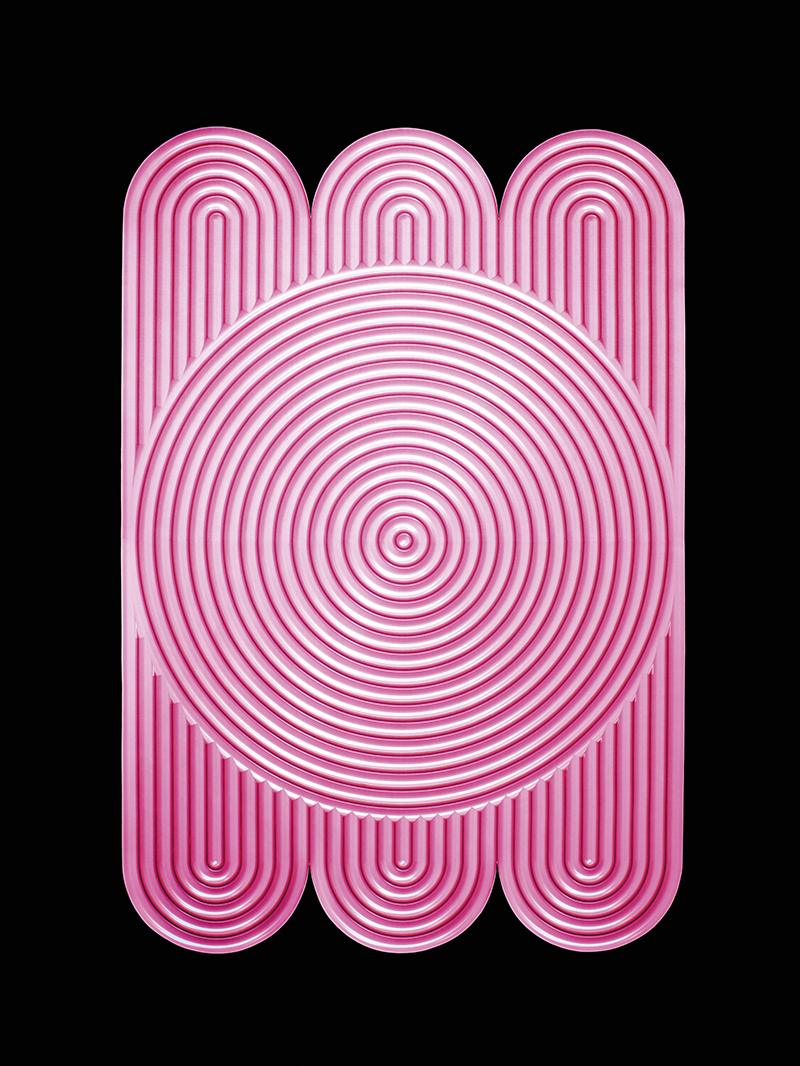 Dance Floor is a project with disruptive and timeless energy that consists of surprisingly shaped carpets that combine uniquely with the optical deception of three-dimensionality. Curved and concentric outlines determine the movement of the surfaces, which are characterized by an unparalleled resolution and depth of colour. Dance Floor, thanks to their large size, are able to radically transform spaces: the disco mood floods the house with an energy that warms the perception.
Gallery