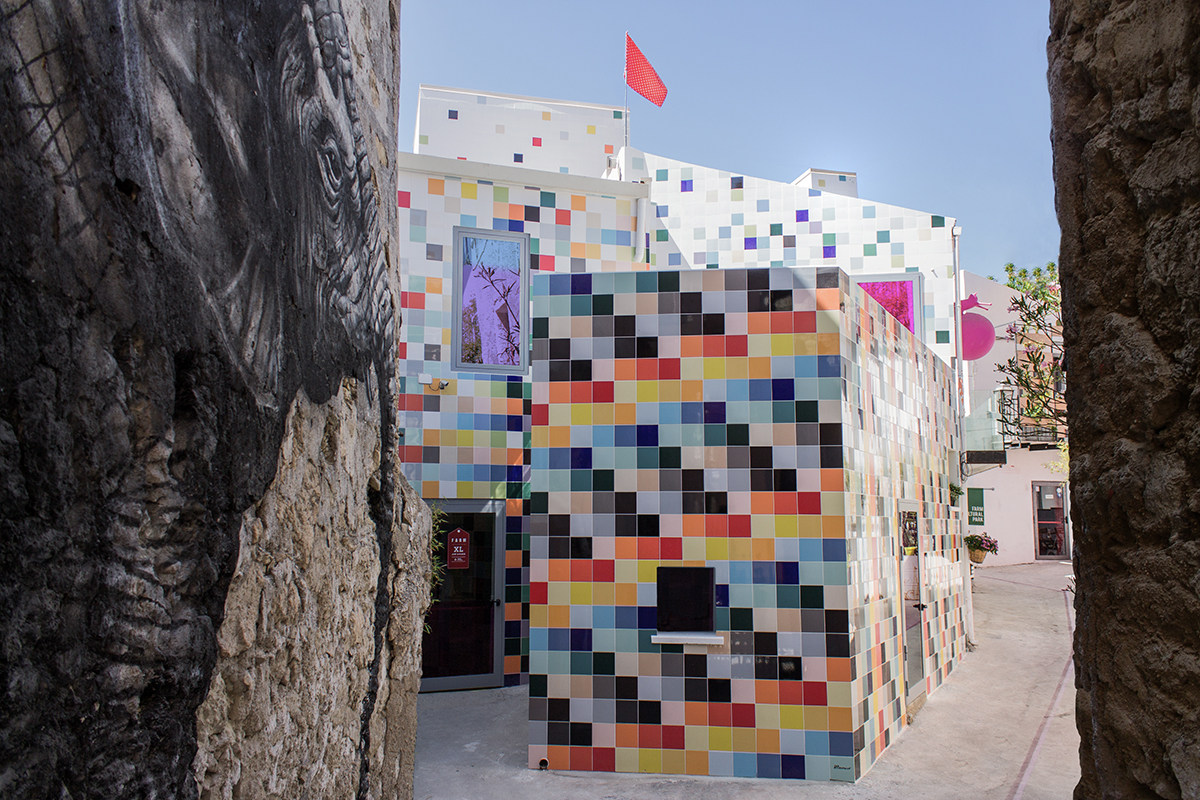 Reformulating society through beauty. Cultural park in the heart of Sicily
Farm Cultural Park is an independent cultural centre created about nine years ago from the idea of two private individuals, Andrea Bartoli and his wife FlorindaSaieva, who choose not to leave their land and not to delegate the opportunity to do something beautiful to others.
Abandoned to be transformed into banal modern condominiums, this piece of the old town of Favara experienced a tragedy in January 2010: the collapse of a dilapidated building that caused a tragedy. The seven courtyards which were also forgotten and devoid of maintenance and cleanliness, had become the site of a small "traffic" and seemed destined to be bulldozed away for safety reasons. Resisting in their homes were Aunt Mary, Aunt Rosa and Aunt Antonia, three old ladies who were born and raised there, and Vito, a huge boy, all heart and muscle...
In March 2010, Andrea and Florinda took to the field in person, investing all their moral, intellectual and economic energies in a project that would redevelop a part of their city making it better, more liveable, more beautiful: an example of how it is possible to regenerate a place and transform it into a symbol of rebirth.
So they decide to begin work on the renovation of the first two buildings in the seven courtyards, to avoid an almost imminent demolition. In June 2010 the space was unveiled, with a big party welcoming thousands of people from all over Italy and different parts of the world, to share the beginning of a dream; to transform this place into a new generation Cultural Centre where culture becomes a noble tool for the regeneration of a territory. After six years of hard work, the renovated houses are many and the seven courtyards have become a small tourist attraction and many have joined in this project by creating a community cooperative called Farmidable.
In the course of its life, Farm has become a destination for artists, a tourist stopover and a place where people from all over the world can meet and share, and when they visit Favara they are surprised by a heavenly corner made of colours and people. Among the various exhibitions, artist residencies and study moments with the various universities of the world, Farm Cultural Park has impacted an infinite number of people, achieving one of its most important goals: SOU, the School of Architecture for Children.
In this dimension of possibility and hope, a school is created in which children can approach systems of transversal creativity with the mission of making them adults aware of the importance of taking care of their city and the places they represent, a place of meeting and sharing. Farm Cultural Park is reformulating an entire society through its beauty, its hope and through the ambition to give future generations a place in the world where they can be happy.
Gallery