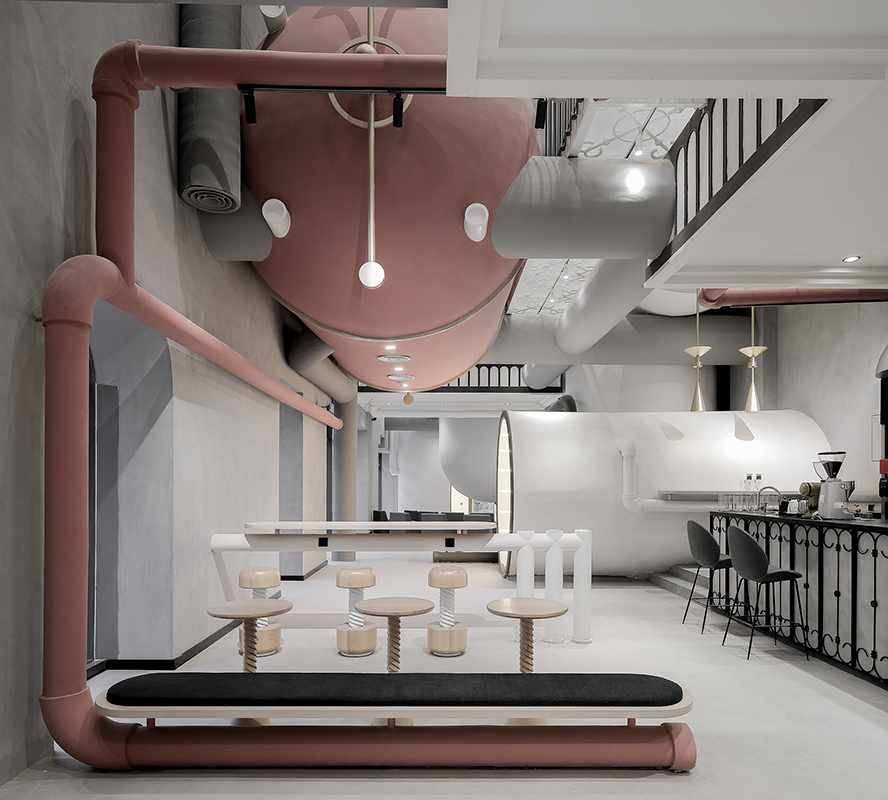 Research laboratory in Shanghai. Interior design retraces history
Powerlong Ideas Lab, designed by Studio X+Living, wants to be a learning laboratory that combines research and technological development. Starting from the factories of the "Age of Steam", tanks, pipes and pedestrian platforms are included in the project.
Starting in the West, the Industrial Revolution influences the changing times around the world. The invention and application of the new steam engine for electric machines marks the beginning of "Age of Steam". Oil tanks and steel pipes became an important symbol of that glorious era.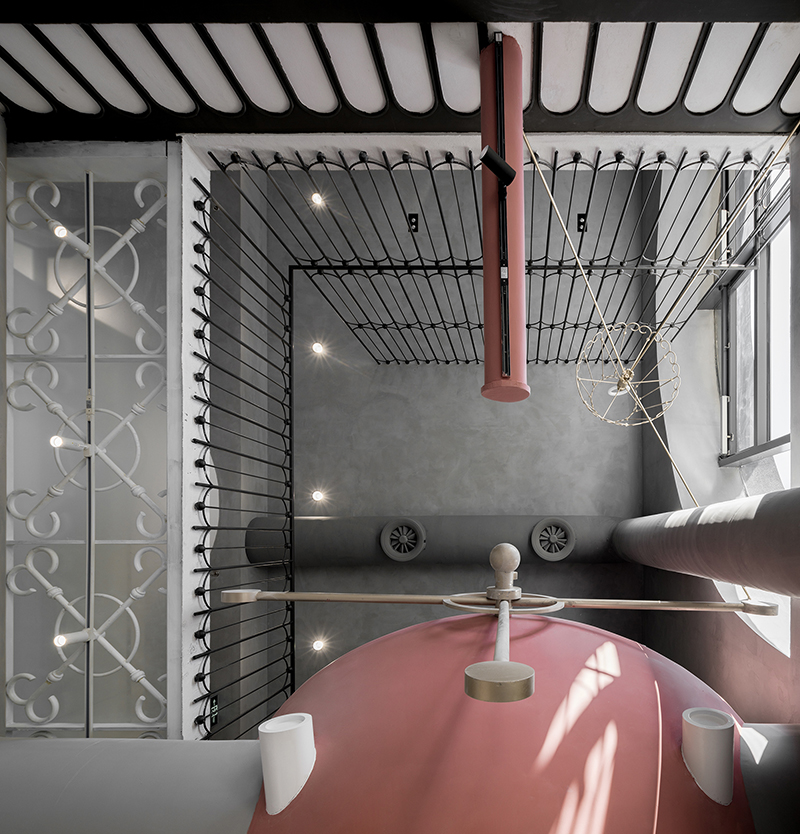 With the advent and popularity of computers, information becomes invisible, changing humanity and trade mode. Powerlong Ideas Lab hopes to be a laboratory where information for learning is created and disseminated, combining the development of computer technology and information, exploring the hidden business value of this era through a multifunctional space.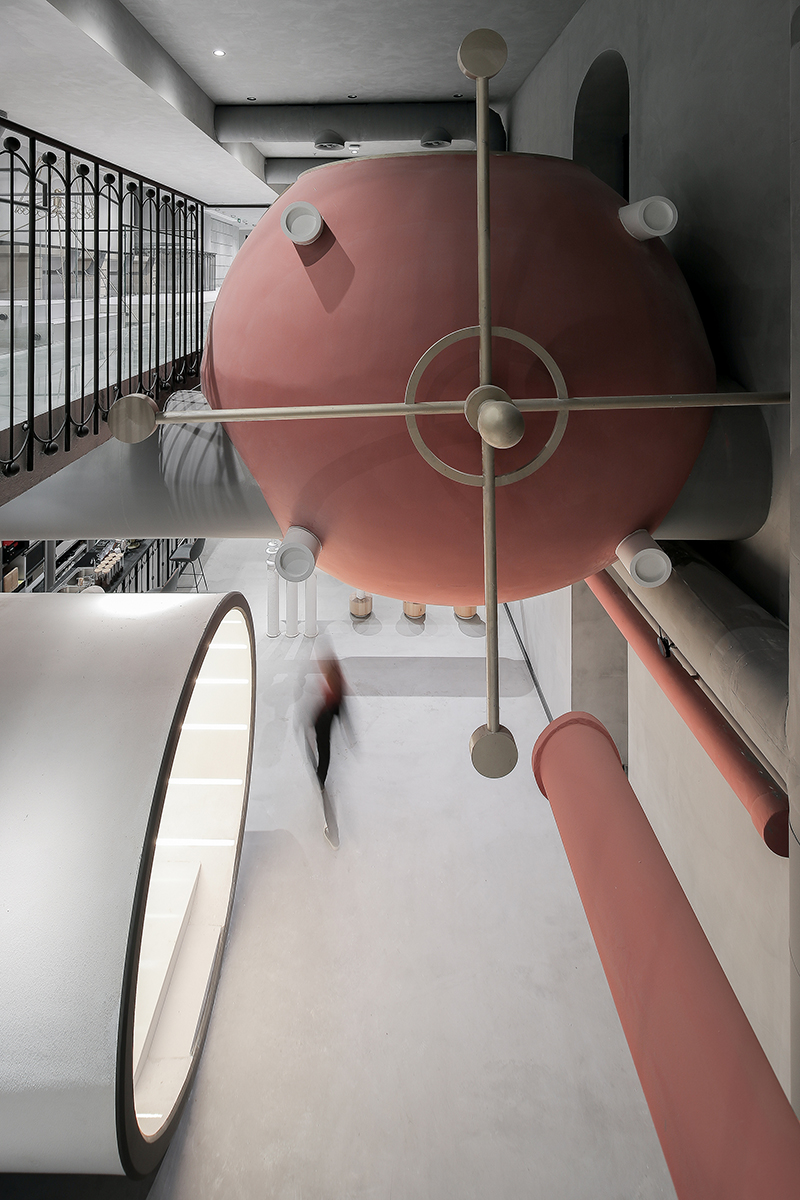 To structure the space, the Age of Steam factories were taken as prototypes, which include tank, pipe and pedestrian platform compositions. The original two-storey platforms were demolished to create a space of 8 or 9 metres in height. The basic space has been restored with a minimalist approach that offers a new sales experience.
Part of the space is mezzanine, intertwining with the restored tanks and functioning as a shared working and transport platform for staff. The energy supply pipes are used to hide the air conditioning wires and cables as well as the various pipes. For parts of the space, these pipes are also used as an integral part of the furniture. This adds a sense of layering to the entire space and creates a different sense of composition.
Gallery