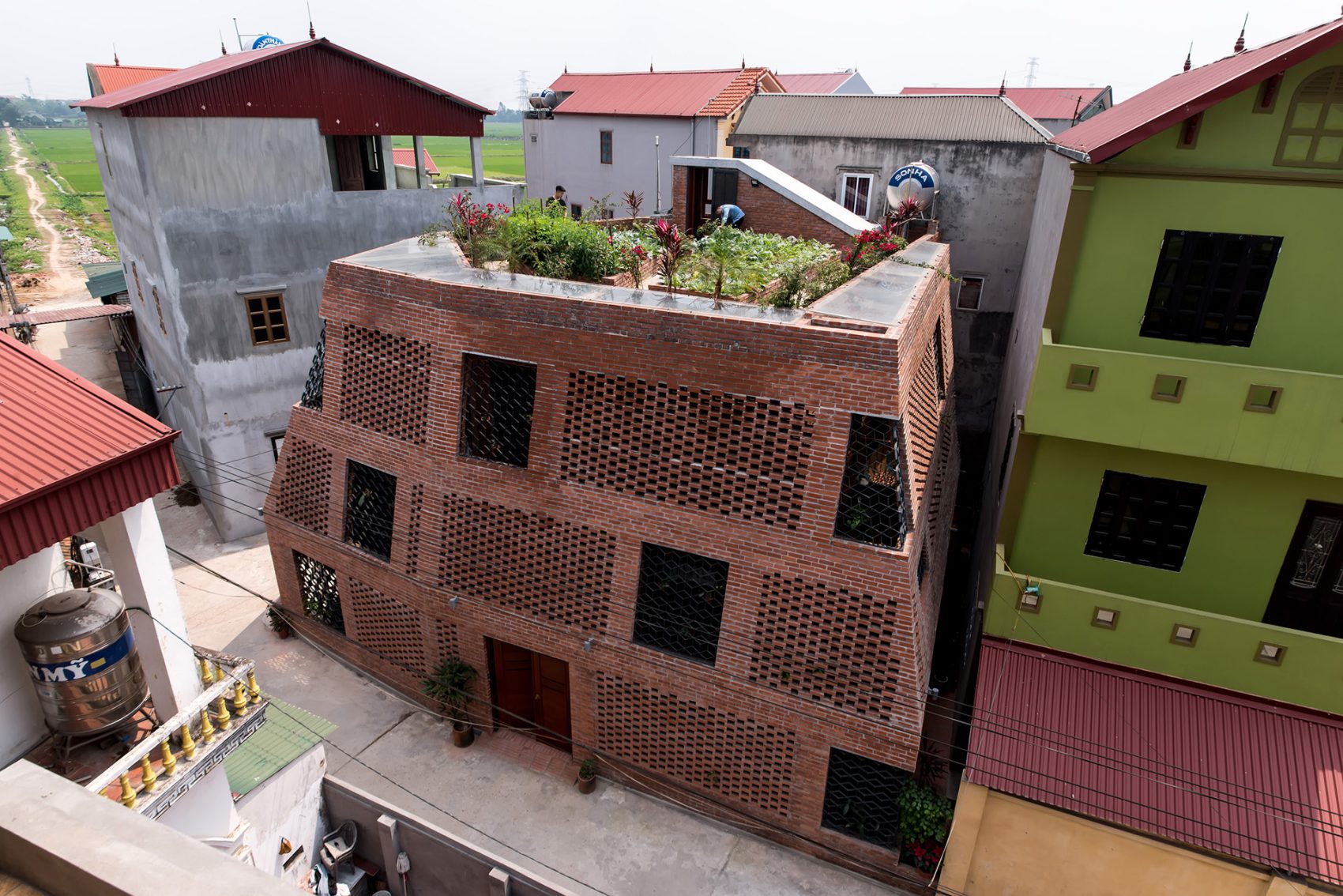 Single-family house in Hanoi. A red brick pattern to blur the boundaries between inside and outside
A house made of red bricks, designed by H&P Architects studio that reworks the traditional Vietnamese brick constructions, to create a filter structure with the surrounding environment, to model "a place" in an artificial way
By reworking the traditional brick constructions, H&P Architects studio designs this house starting from the pattern of its structure, which rather than separating, creates a filter and a continuity with the outside.
"Brick Cave", as this single-family residence has been called, is located in a suburban municipality of Hanoi that has undergone a rapid process of urbanization. This architecture aims to help shape a "place", making it more like the natural environment, in an artificial way.
The proposed structure of the house resembles that of a cave: it is composed and surrounded by two layers of brick wall that meet to create a pattern, alternating with "green" arrangements of plants and vegetables. The bricks have been a local material for a long time and are widely used in the rural areas of Vietnam through a simple method of manual construction.
The two layers of the wall act as a filter to eliminate the adverse aspects of the external environment such as sun, dust, noise and bring nature, i.e. light, rain, and wind, where necessary, inside. At the top, the outer wall is tilted inwards in different diagonals to create better angles of view towards the general landscape. At the same time, this makes it possible to sense time through shadows and air from the various corners of the house.
The house encloses a series of interconnected spaces with random openings that gradually pass from the entrance to the innermost, most intimate areas. The combination of "near" and "open" creates different connections with the surrounding environment and helps to blur the boundaries between inside and outside, houses and streets, humans and nature.
It never closes on itself but opens shyly outwards, the colour of the bricks, its texture and greenery redevelop the area and despite being a unique architecture, it seems much more integrated than the previous ones.
Gallery