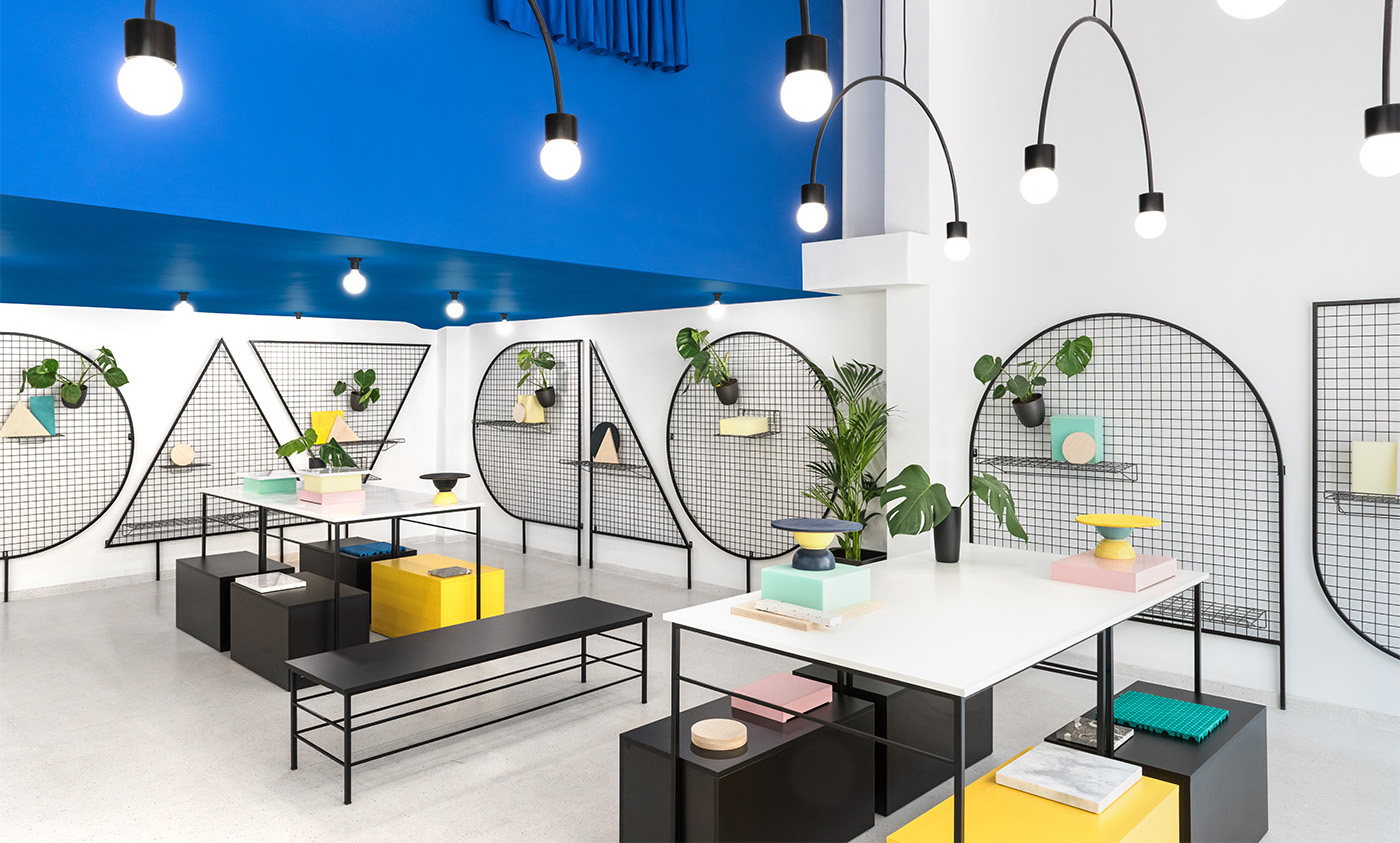 Store in Valencia. Project between Art and Graphics to exhibit experiences of Design
Masquespacio creates an interior design project for a "lifestyle space", Gnomo, where there is more than a store, it is a space to share experiences and where objects are stories to tell
They are stories to tell and experiences to share, those enclosed within the shop "Gnomo", which is more a "lifestyle space", made possible by the Interior Design project of the Spanish Studio Masquespacio.
When design has to sell design. This was the challenge of the studio that found itself designing the new concept store of this store specializing in objects and decorations, which decided to open in Valencia as an ode to design and a particular lifestyle that seeks originality and beautiful things to tell.
The project reflects the appearance of the 80s that the space carried with it, adding a contemporary touch. The new granite floor with its soft color neither dampens the effect, together with white walls and a touch of blue and green to create a cheerful and fun atmosphere for the lifestyle store.
Creating a fun and happy feeling, but without visual disturbance was the heart of the project, considering that Gnomo sells different types of objects from a wide range of brands. The exhibition consists of a series of tables and display elements easy to move, all customized, this makes it possible to change the exhibition of the product at any time depending on the type of product.
As with every project of the Studio, all the elements have been designed exclusively for Gnomo, creating a customized "Concept Store", which perfectly embraces the philosophy that the founders of Gnomo want to display: constantly reinventing through objects, to share experiences and stories to tell their customers.
Strong colors and relaxing space. Thanks to the perfect harmony of the geometries, the blue and green give a pleasant feeling of harmony, where you imagine that anything could happen.
Gallery