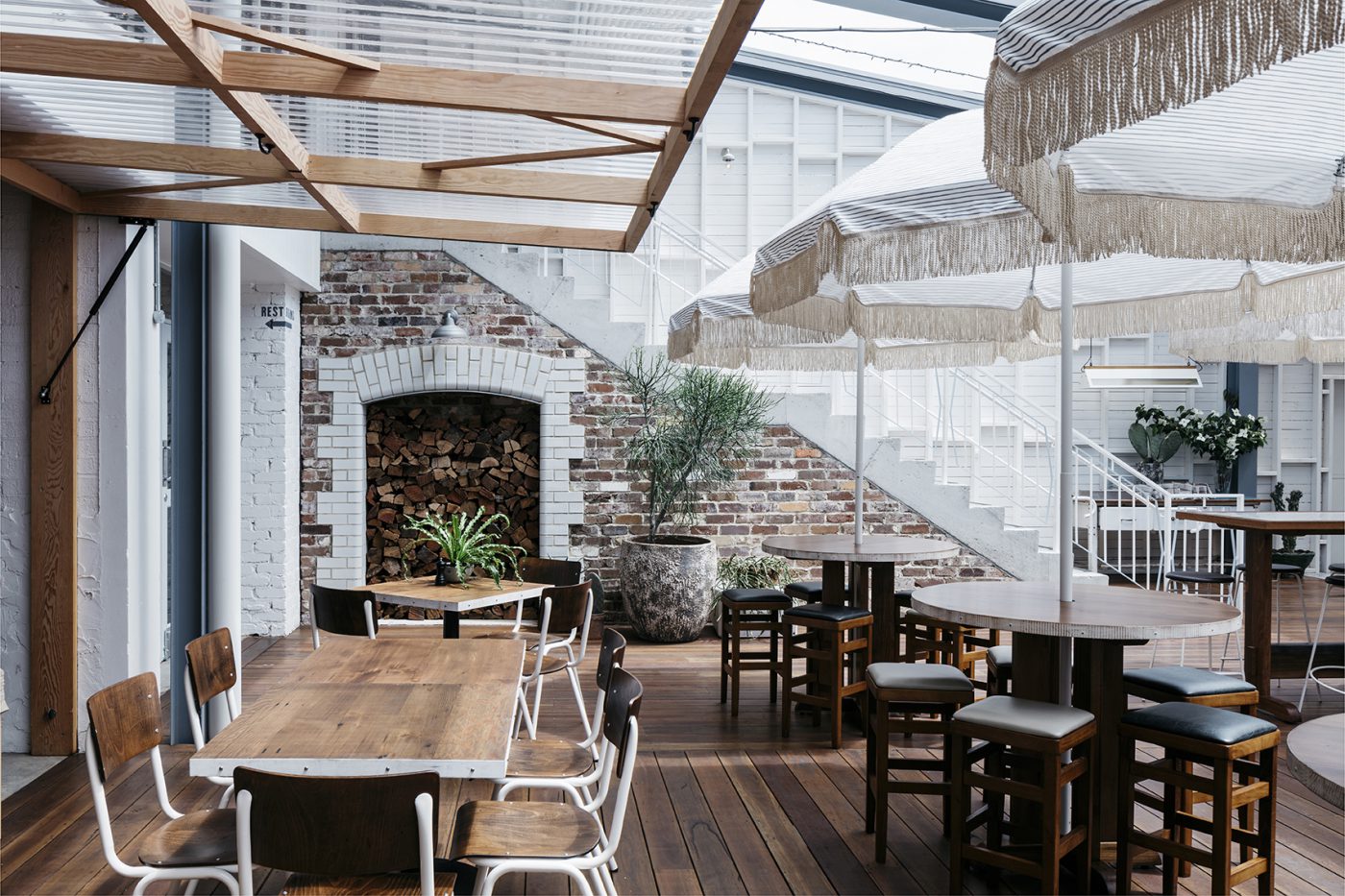 Sydney restaurant. An old coastal motel redeveloped through Scandinavian modernism
An old motel on the Sydney coast has been reborn from its crumbling state through the project of the English studio Alexander & Co, where the protagonists are raw materials, modernist furniture and artworks, giving it a slightly nostalgic patina
With an emphasis on the raw materials of construction materials and modernist furnishings, English studio Alexander & Co redevelops an old Motel on Sydney's coast.
On Sydney's northern beaches is the Park House Food Merchants, a 200-seat restaurant housed within the recently renovated Mona Vale Hotel. The space consists of double-height internal dining rooms, an outdoor courtyard with retractable roofs and various private dining rooms, an open kitchen, an indoor cocktail bar, a main outdoor bar, large indoor and outdoor fireplaces.
The restaurant was conceived as an art warehouse with a loft style, an attempt to rejuvenate the old motel from the 70s and retro. The result is a well-kept Scandinavian modernist style and its inclusion in the hotel is an artistic expression, partly an art gallery.
The project used various types of masonry, arches, shelves, combined with a wide range of lighting, furnishings and specific artworks. The existing steel and wood structures were made visible to create a two-storey volume both internally and externally under the retractable roof. This volume is illuminated by important and painted suspensions.
The internal restaurant is built around an open kitchen with brick arches, exhumed from the old structure. The floors are made of polished concrete and are replaced in some places with characteristic mosaic tiles of fan-shaped Carrara. An interior bar for dining, with retro granite, serves as the central area, while the Art Deco featuring a brick interior fireplace creates niches and corners for the dining room.
The final result has a slightly nostalgic and palpable patina, full of wood and leather furniture, accessories and recovered furniture, giving the restaurant an unexpected and inviting "found" dimension, but artistically captivating and faithful to its inspiration.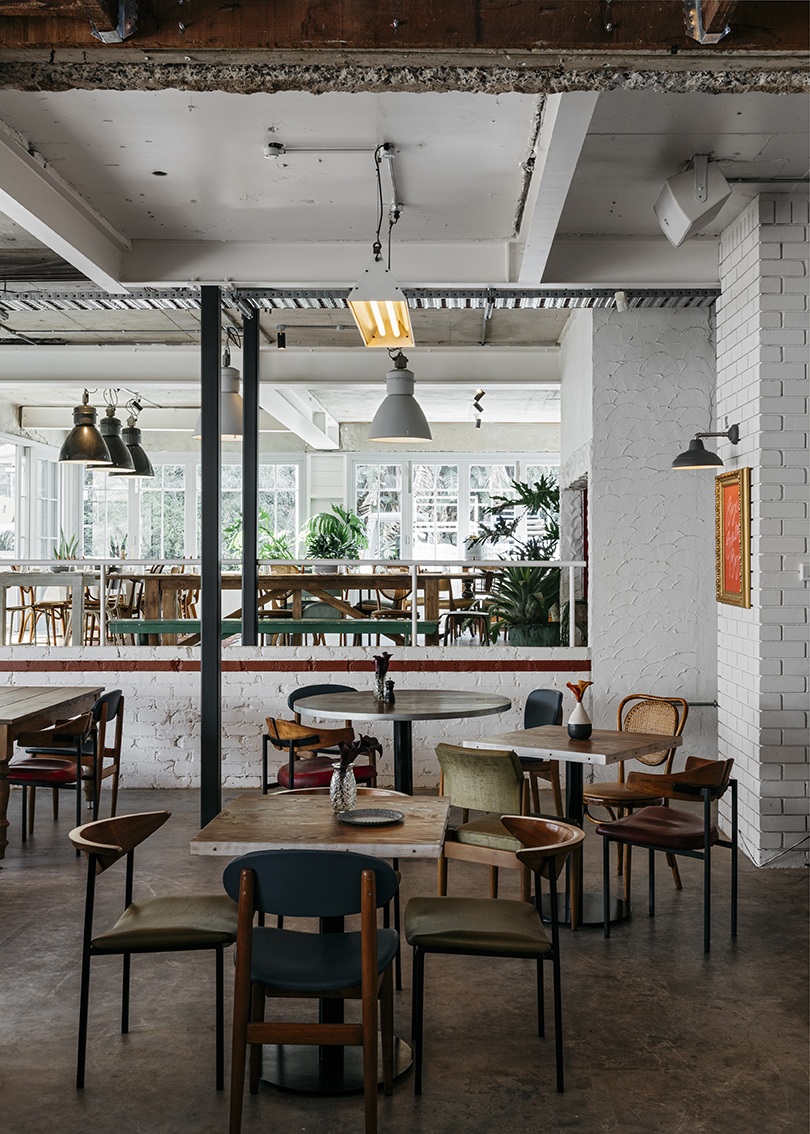 Between art and architecture, the project wants to exhume the old glories of a logo that comes back to life, giving it a historical soul that still lingers in its walls.
Gallery