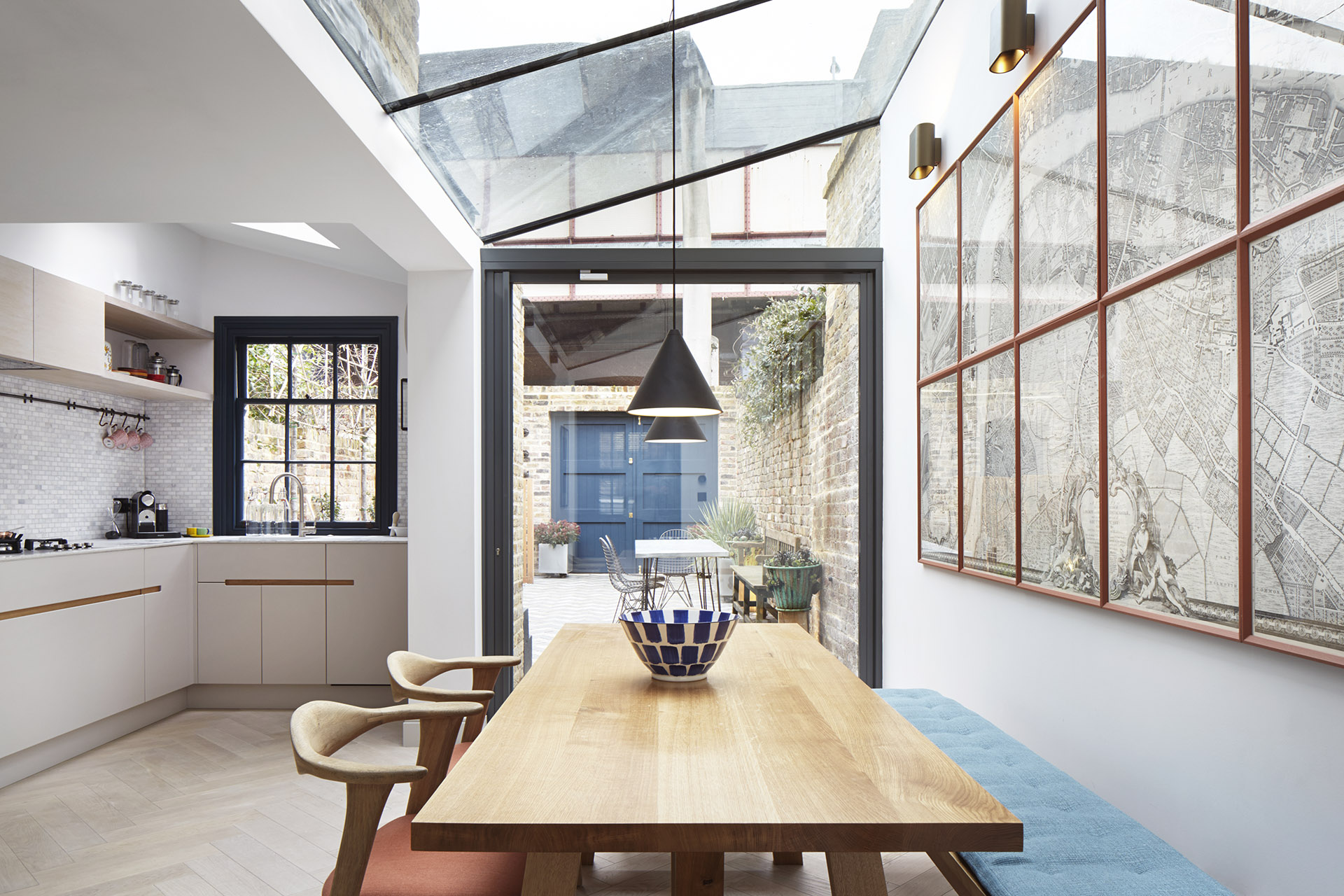 Terraced brick house in London. Tradition and modernity intertwine through materials
Lambeth Marsh House is a project designed by the Fraher Architects Studio, which has been trying to restore an abandoned building for over ten years. While the facade respects the urban struggle of exposed brick, in the interior the plan is transformed into an open space.
Lambeth Marsh House, a two-story house located within a protected area in London, has been uninhabited for over ten years. The house was originally created to house a craftsman's workshop in the lower floor plan and a residence in the upper floor plan, resulting in a series of modest terraced houses built of brick.
The idea of the project was to revive all the floors, respecting the heritage of this historic building and restoring some of the abandoned details. The materiality was very important to help generate a contemporary project focused on a conservative approach. The degraded fabric of the existing building required extensive renovation.
The renovation of the panelled fireplaces, the boiserie on the walls, the lintels and skirting boards in their original condition commemorate the history of this building, while the addition of a contemporary rear and side extension complete the house.
The ground floor has been opened creating a large open space that is airy and bright, thanks to a huge window. Throughout the environment contemporary furniture modernize the spaces and its use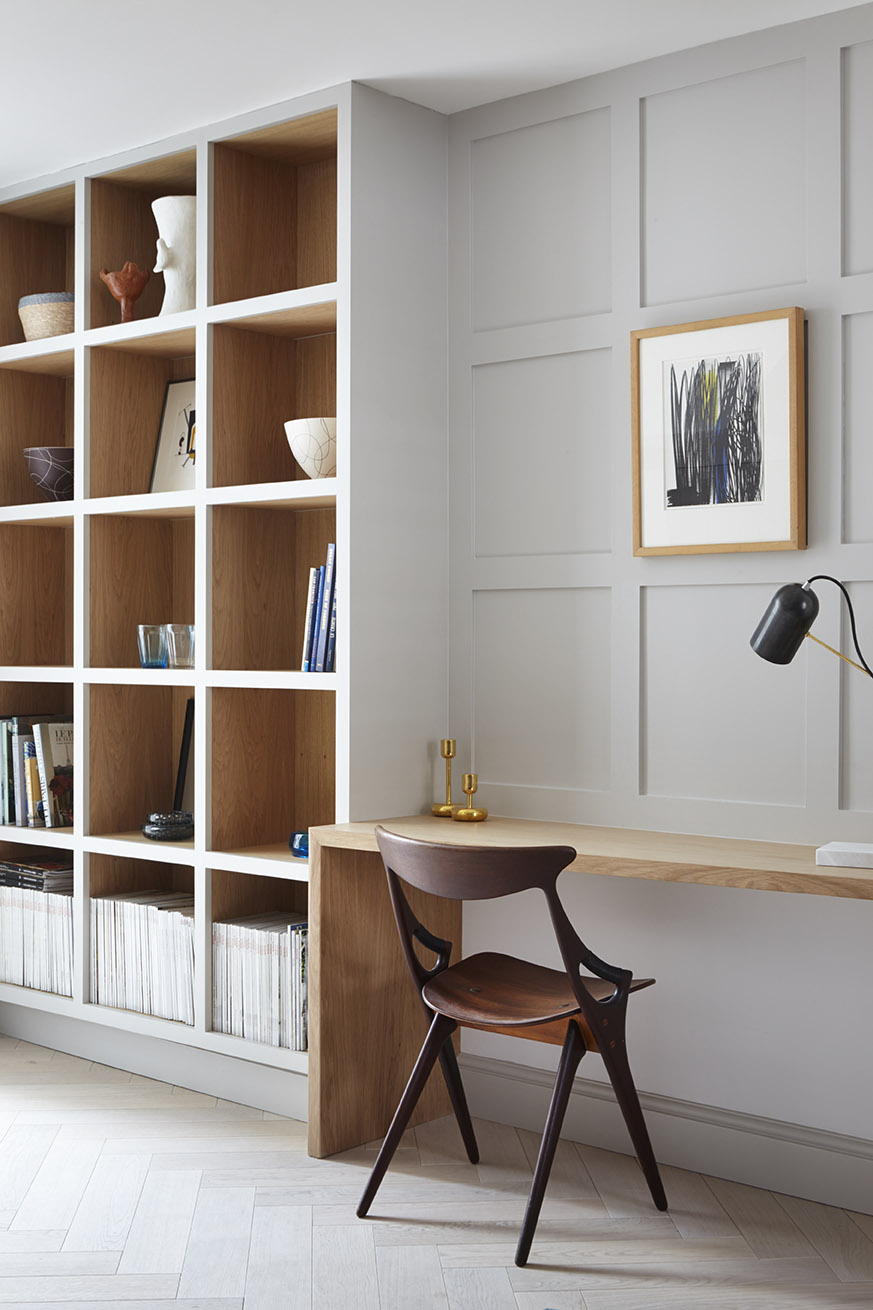 Gallery