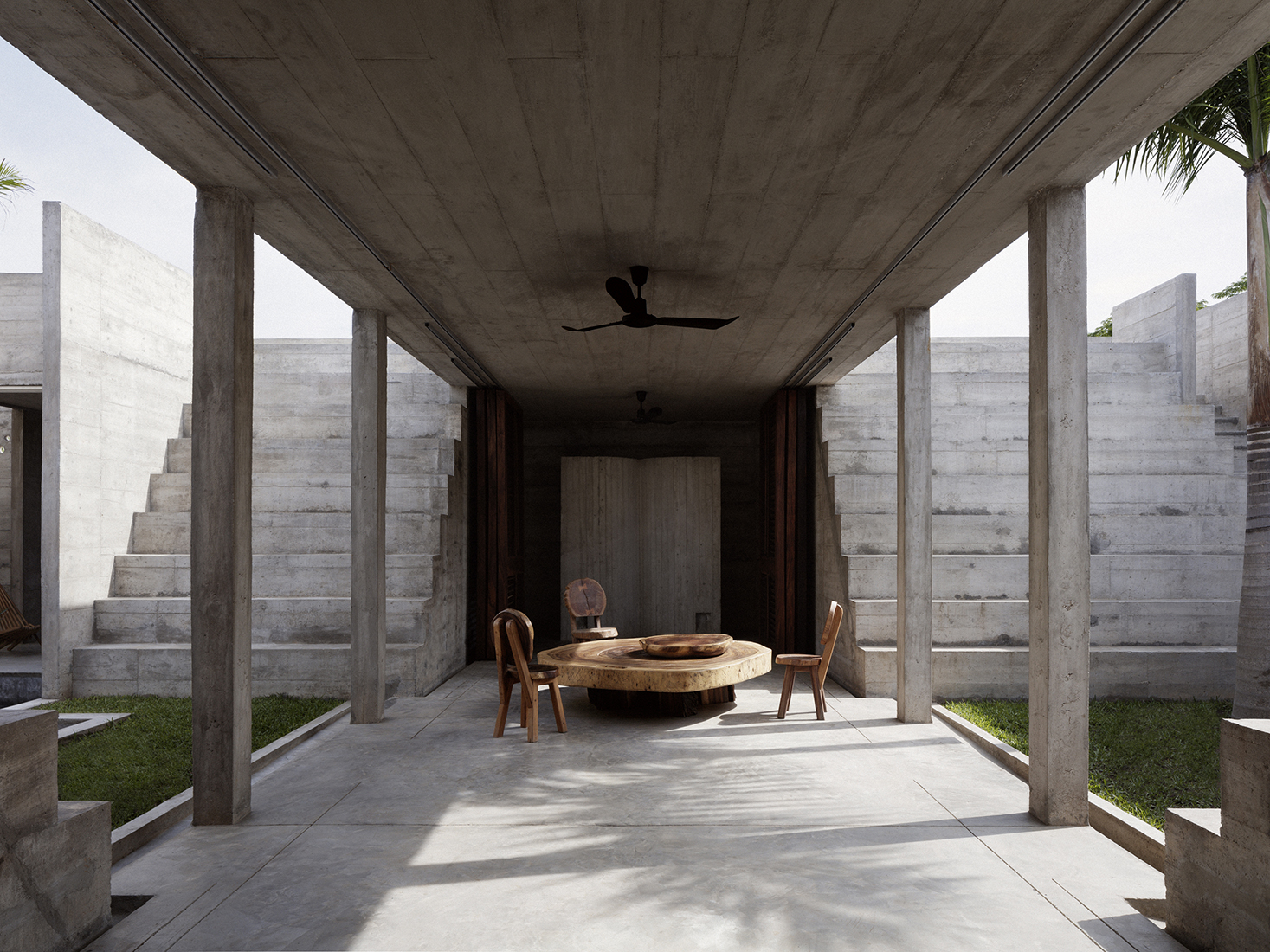 Vacation home like a Bunker. In Puerto Escondido the cement integrates with the vegetation
Zicatela House is a project by the Ludwig Godefroy Architecture Studio, located on top of a hill in front of Zicatela beach near Puerto Escondido. The concrete outlines the architecture, between breathtaking views and a swimming pool integrated into the layout, between paths and bridges.
Zicatela house is a weekend house located on top of a hill in front of Zicatela beach in Puerto Escondido, Mexico. The house is designed to become a place of escape from the big city, enjoying the free nature of the Mexican coast, in contrast to the megalopolis and urban lifestyle.
This house is immersed in a double landscape, with the beach and the sea in the background on one side and the mountains and agave fields on the other, the plant from which mezcal and tequila are made. This architecture corresponds more to the idea of being a country house by the sea than a house on the beach.
The house is based on this duality and on one hand like a bunker, it protects itself externally and on the other hand the large openings and the water give the feeling of living outside in a garden, making the boundary between inside and outside disappear. The Zicatela house is built on a small plot of 300 m2, using a type of protective architecture, in which a wall completely surrounds the ground helping to create a totally controlled area or transforming it into an open-air fortress.
The house is a bunker on the outside, like one of those huge concrete structures that the architect is used to seeing in Normandy, his hometown and on the other hand it shelters like a Mexican pyramid, inside which is the country where he has lived and worked for over ten years.
Gallery