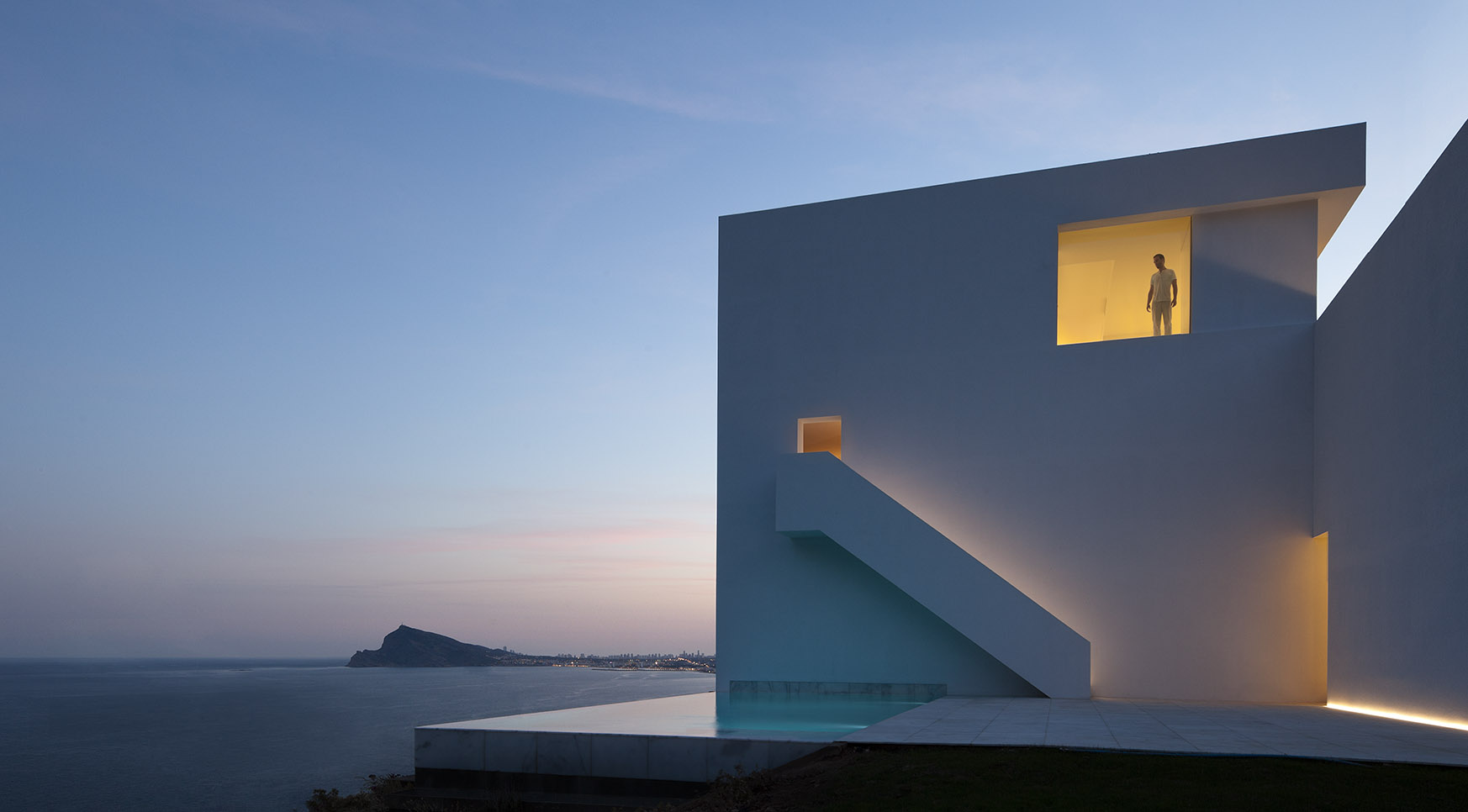 Villa in Alicante. HOUSE suspended between Blue "sky" and blue "sea"
The Spanish Studio Fran Silvestre Arquitectos has designed this Villa in Alicante, sandwiched between the mountains and the sea, reflecting blue with its glass and its swimming pools, to enhance the quality of the architecture, capable of making it possible to build in the air.
Blue is the color that stands out, between the background of the sea and the sky, between the reflection of the glass and the swimming pool and it is precisely the chromatic research that the Spanish Studio Fran Silvestre Arquitectos wants to create for this villa in Alicante.
The project aims to enhance the quality of the architecture that is able to make possible constructions "in the air" or walks "on the water". The steep lot and sheer drop to the sea, so well suited to this type of exercise, where the only thing possible was not to do anything and be guided by the very nature of the place.
The house respects the natural profile of the terrain, almost embedded. The upper part looks serenely towards the Mediterranean Sea, the lower part, sunny, welcomes the pool and following the decline leading closer to the sea almost joining the two profiles of water. At the turning point, an external staircase provides an evocative path between the garden and the cellar.
Due to the steep slope, the houses are developed on a single floor, opting for a three-dimensional structure of screens and slabs of reinforced concrete that adapt to the topography, creating the minimum possible movement. This monolithic structure, anchored to the rock, generates a horizontal platform at the access level from the street, where the living part of the house is located, in contrast to the pool area which is on a lower level, in a flat area of the site.
The concrete structure is thermally insulated on the outside with a smooth white plaster to counteract the heat of the sun. The rest of the elements, walls, pavements, gravel of the roof, even if made of different materials, maintain the same color underlining the unitary character.
Its monolithic form and strong geometries seem to be in contrast with the territory, but this architecture manages to give serenity because of its complete white, its blue reflection and the desire for a holiday that it arouses.
Gallery