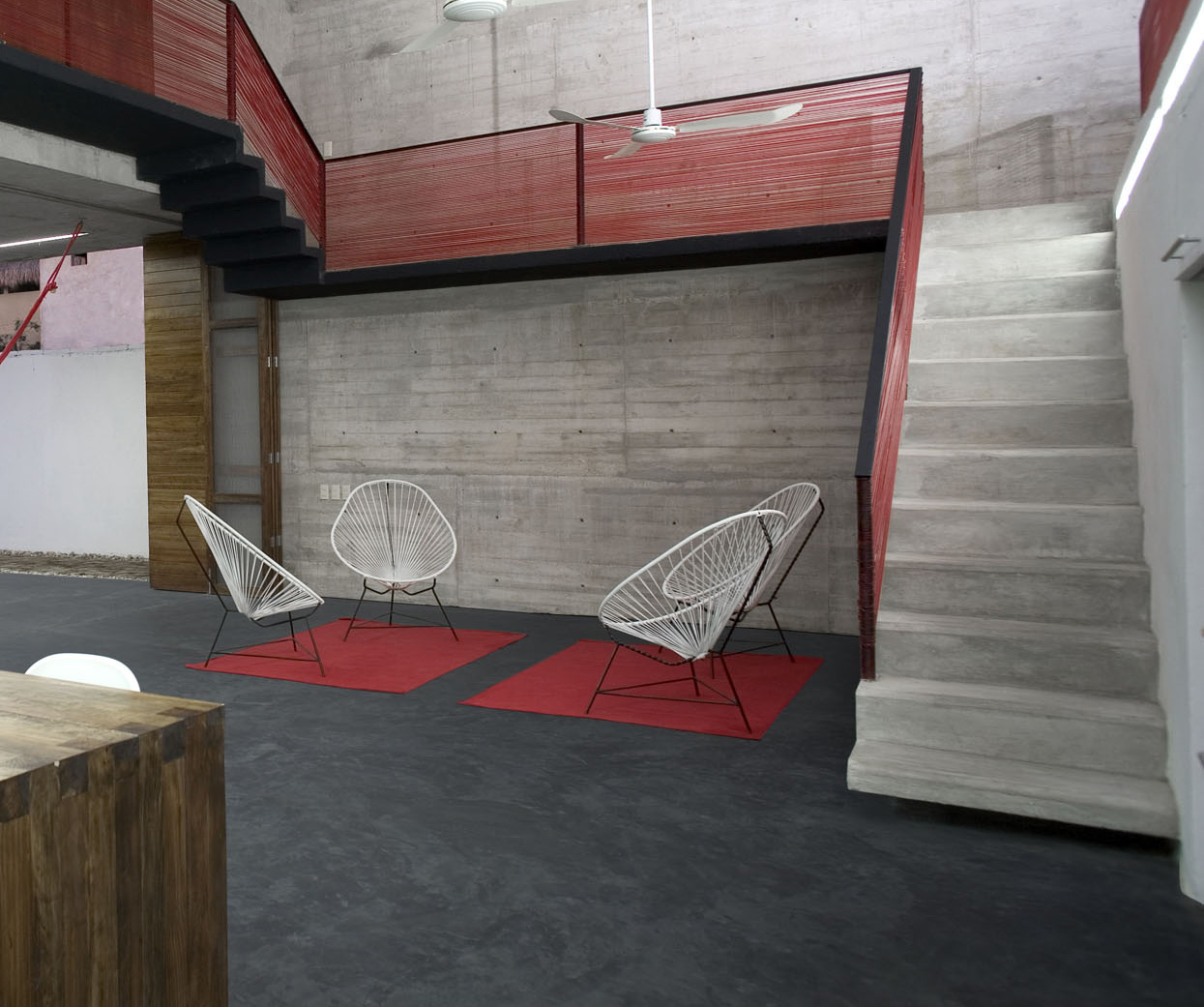 Villa in Puerto Escondido. Tropical vegetation and outdoor living for the Relax Design
The location of the house, between the beach and tropical vegetation, are the basis of the project by Studio Cadaval & Solà-Morales: a reinforced concrete building that flexibly opens and closes to the outside, blending with it.
A reinforced concrete building, which flexibly opens and closes to the outside, blending with it, bound by an evocative position between the beach and tropical vegetation, is the project of Studio Cadaval & Solà-Morales in Puerto Escondido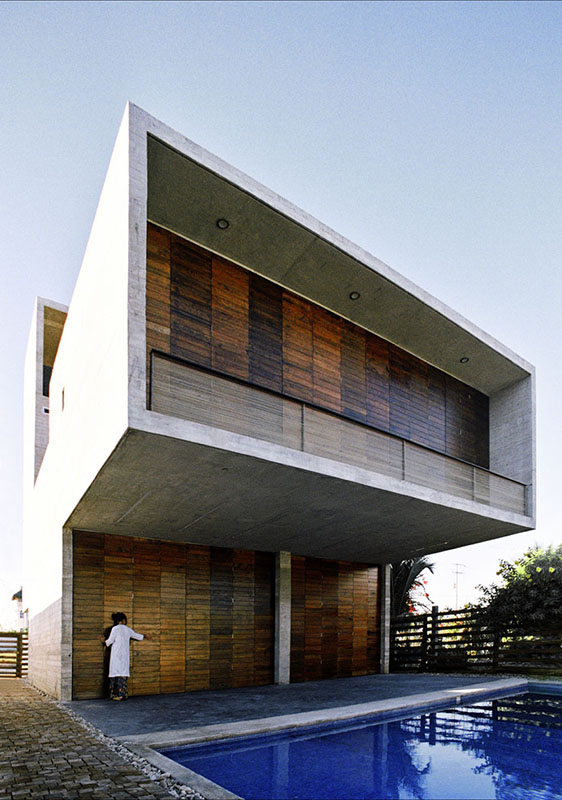 The desire to create a cool home, where the outdoor temperature conditions had to be controlled, with minimal maintenance and low cost, is the basis of this flexible project. A house that is flexible in terms of the number of users and its use: completely open to the outside or closed on itself.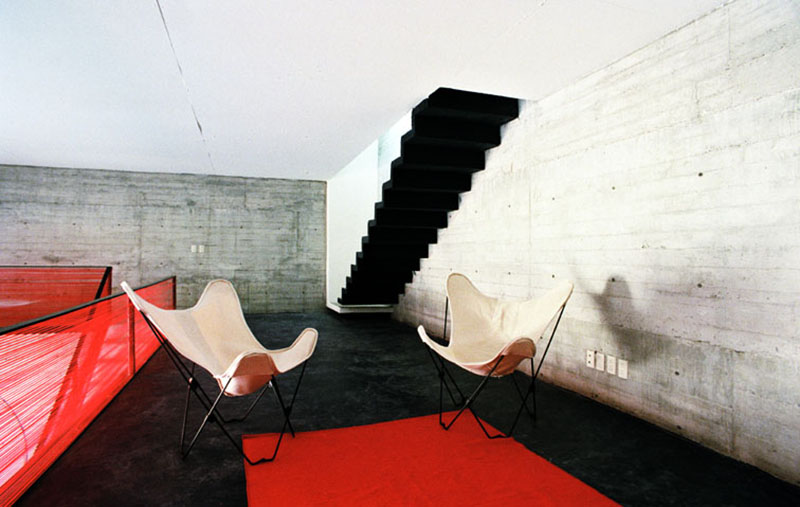 The need for the house to be built entirely out of concrete was dictated by the high temperature and the lack of skilled labor in such a remote place, making it the node of the formal definition of the project. The section of the house attempts to adjust the possibilities of the material to the limit and specifically to the conditions of its position.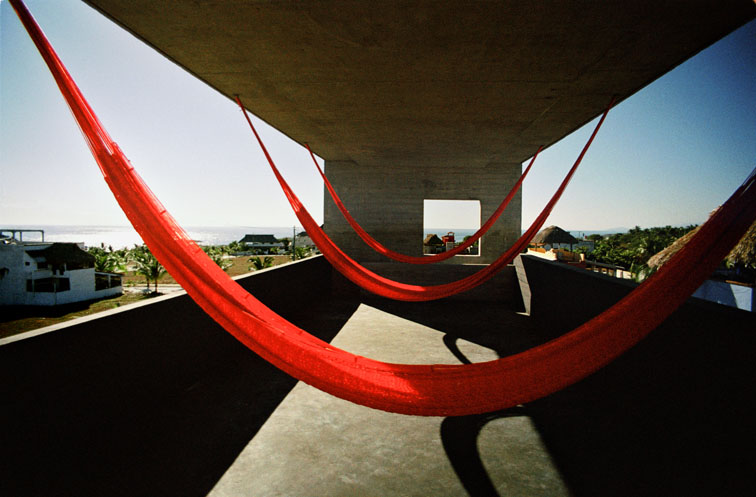 The building, an object of confused scale and rough textur, is composed of three elements for three different conditions: a tower-body, which rises in the quest for the sea and ends with a total opening, in which nothing blocks the viewpoints towards the Mexican pacific; a second body, made of rooms, suspended over the water and the flowers of the garden; a third element, built with the desire to be the central space, tall, fresh, distributor and channel of the distinct activities of the house.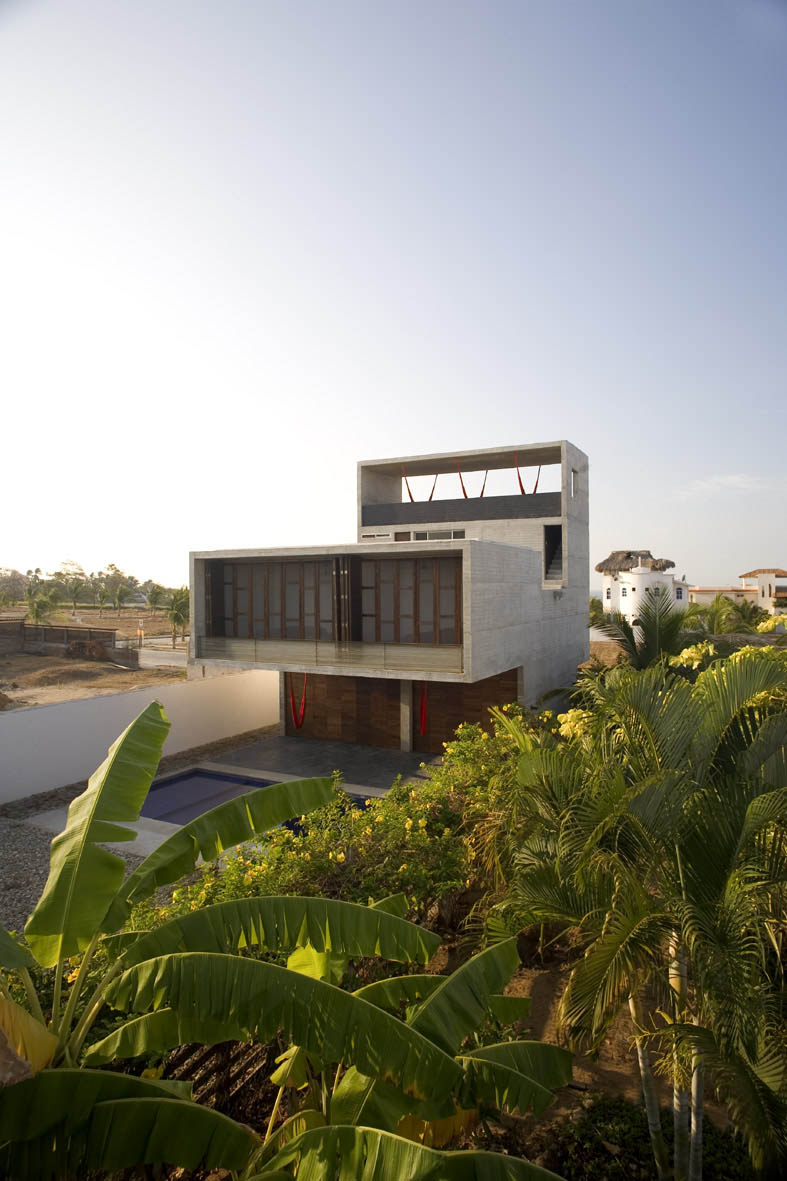 The exterior space is the most important part of the house, the focus of its use. It has the characteristics of an interior space, but it is customized using the possibilities of its surroundings. Bound to the large central part of the house and in turn reliant on light, water, air and tropical vegetation, with its colors that contrast with the neutrality of cement.
Openings to the outside are the central theme of this project, conceived for a different way of understanding the home, "the sweetness of doing nothing".
Gallery