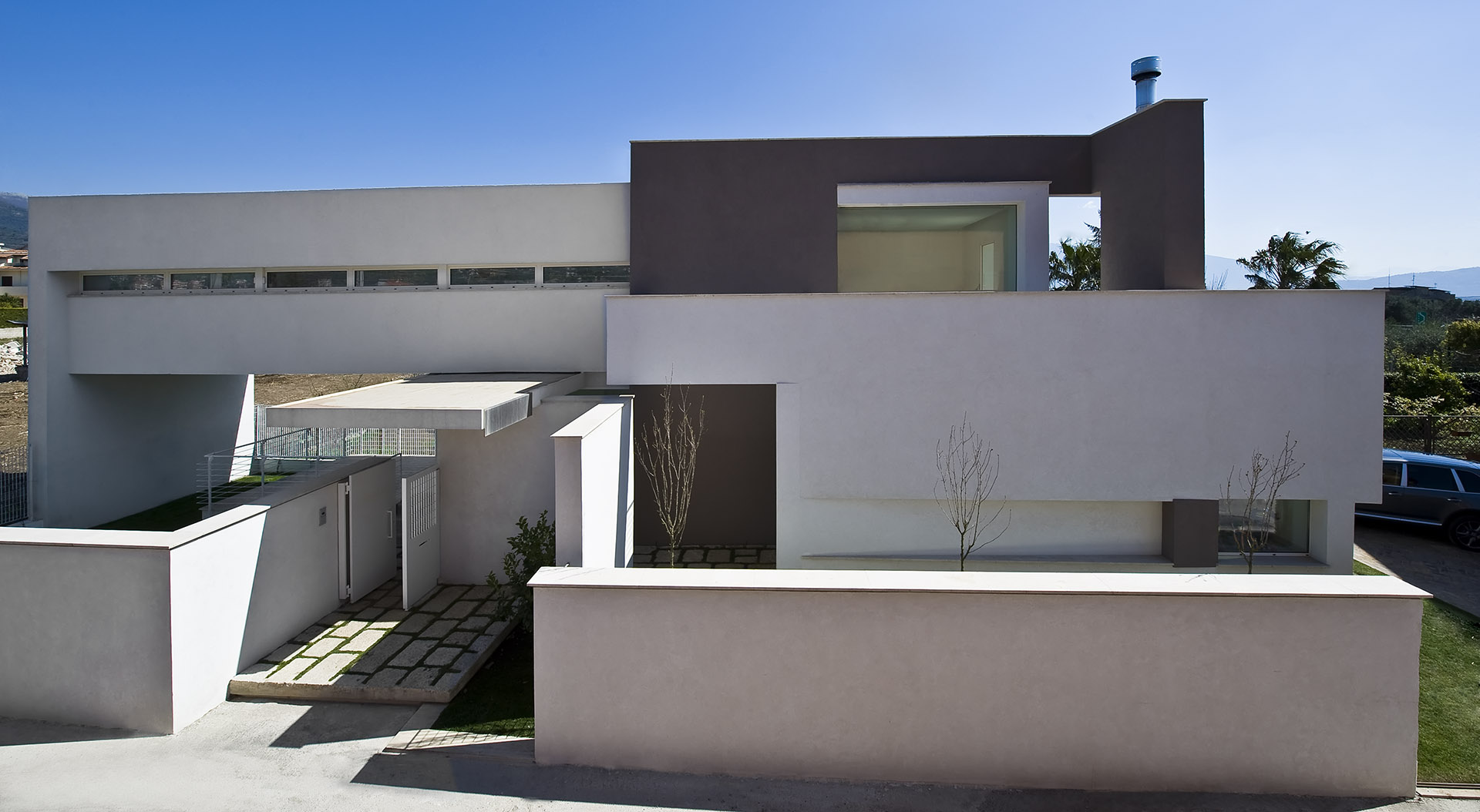 Villa in the countryside of Eboli. Double volume and interconnected geometric blocks
The Brunoarchitettura Studio redesigns an existing building starting from its basic volumes, then using the intersection of geometric blocks to create a double volume and spaces open to the outside, a continuum between internal and external architecture.
Domus OMA is the result of a renovation and extension project of an existing building. The core of the project is the construction of "a bridge" in the double volume under which you can enjoy an open space. It has a large window on the ground floor underneath which you can see the countryside to the east and, consequently, the agricultural origins of the area.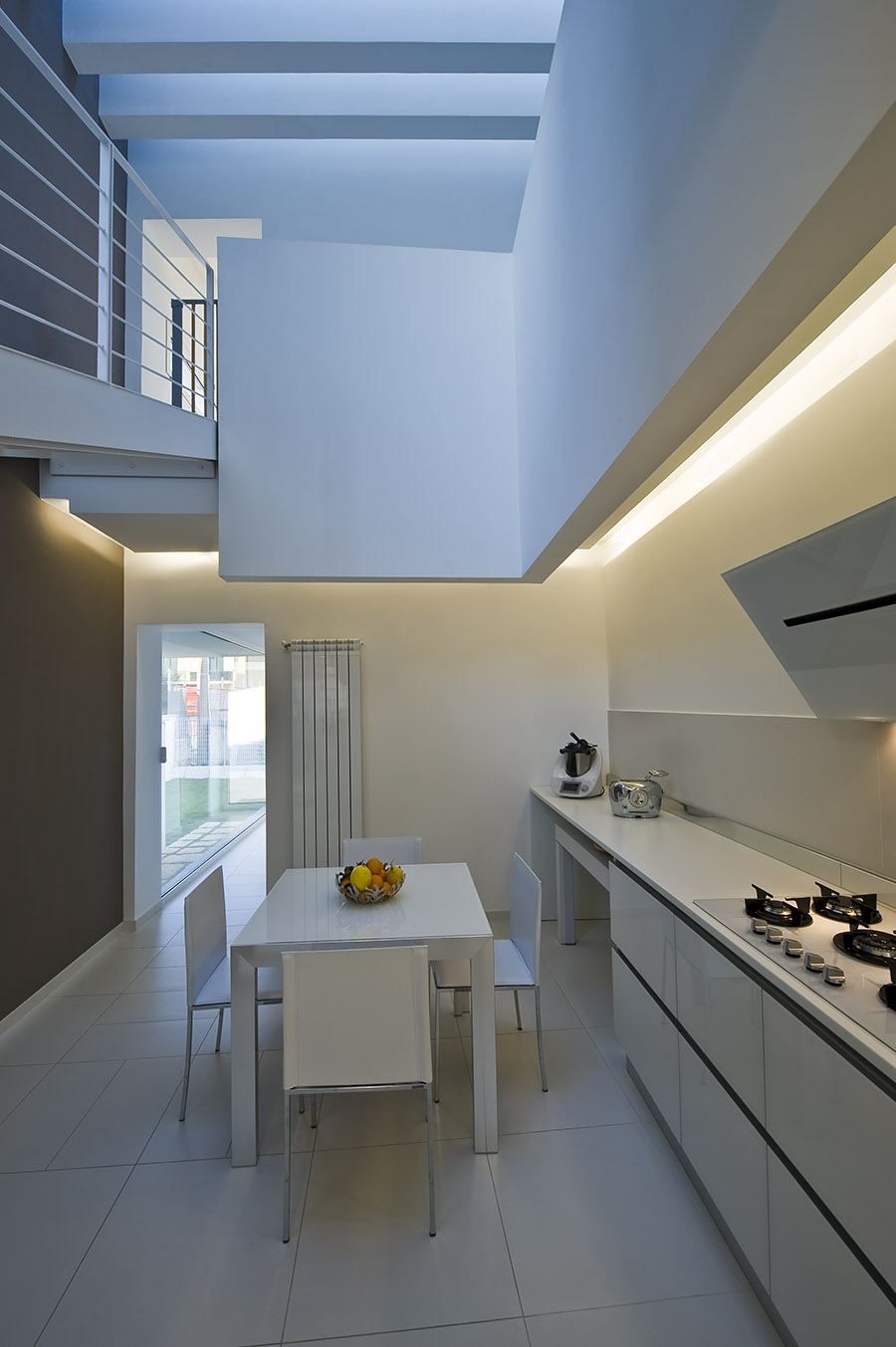 The link with the origins is present several times in this project, in fact even the stones that pave the path in the garden are recovered on site: they are mainly "eburine" stones, calcareous, similar to white travertine, which were made in Eboli.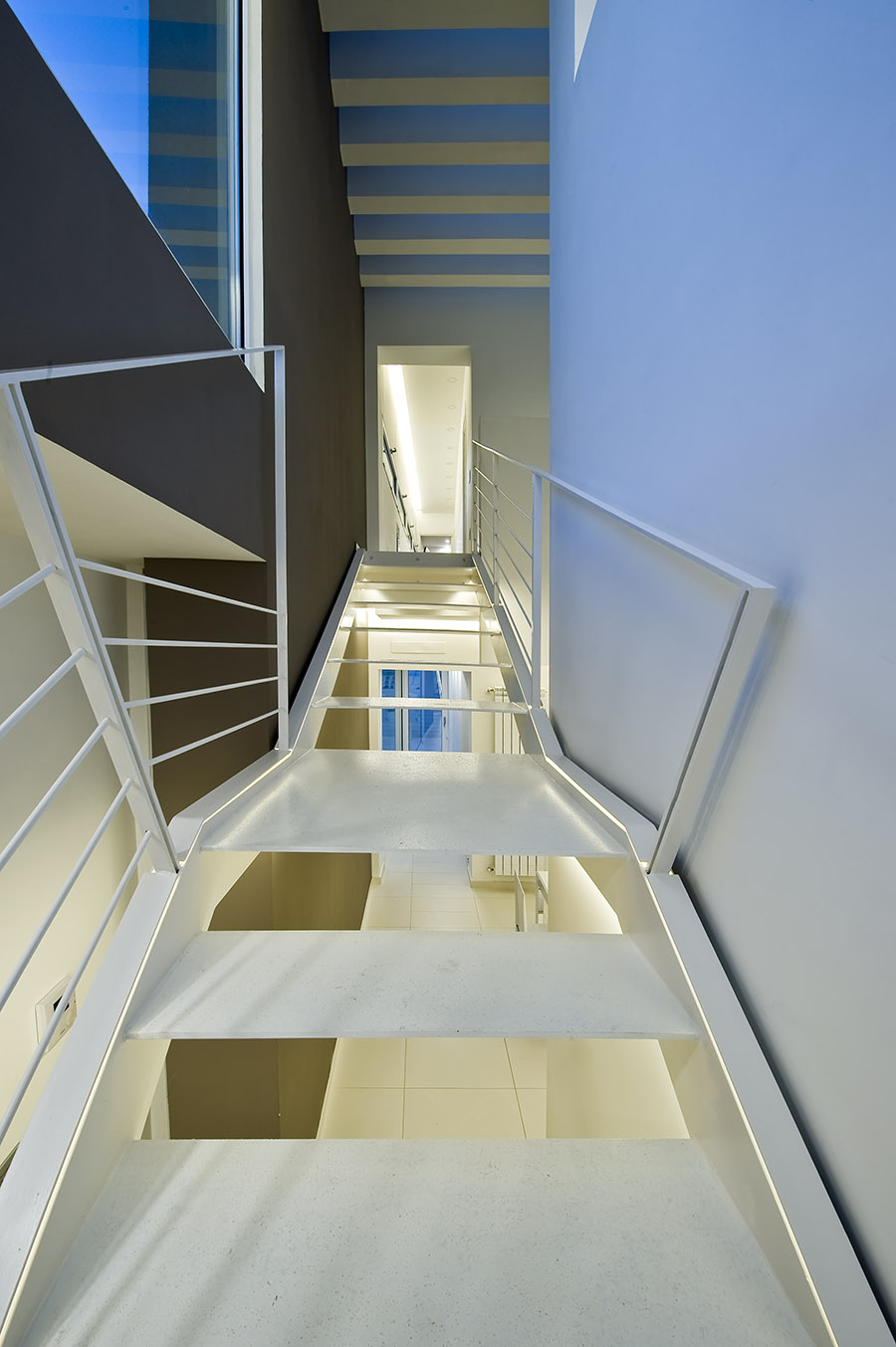 The construction aims to occupy as little space as possible in the garden, in fact, even ideally by observing the design of the flooring on the ground floor, you can see that it tends to integrate with the design of the external balcony, thus creating a continuum between inside and outside. The house, with the exception of the sleeping areas, is never considered as a well-defined closed perimeter. It consists of backstage that can be moved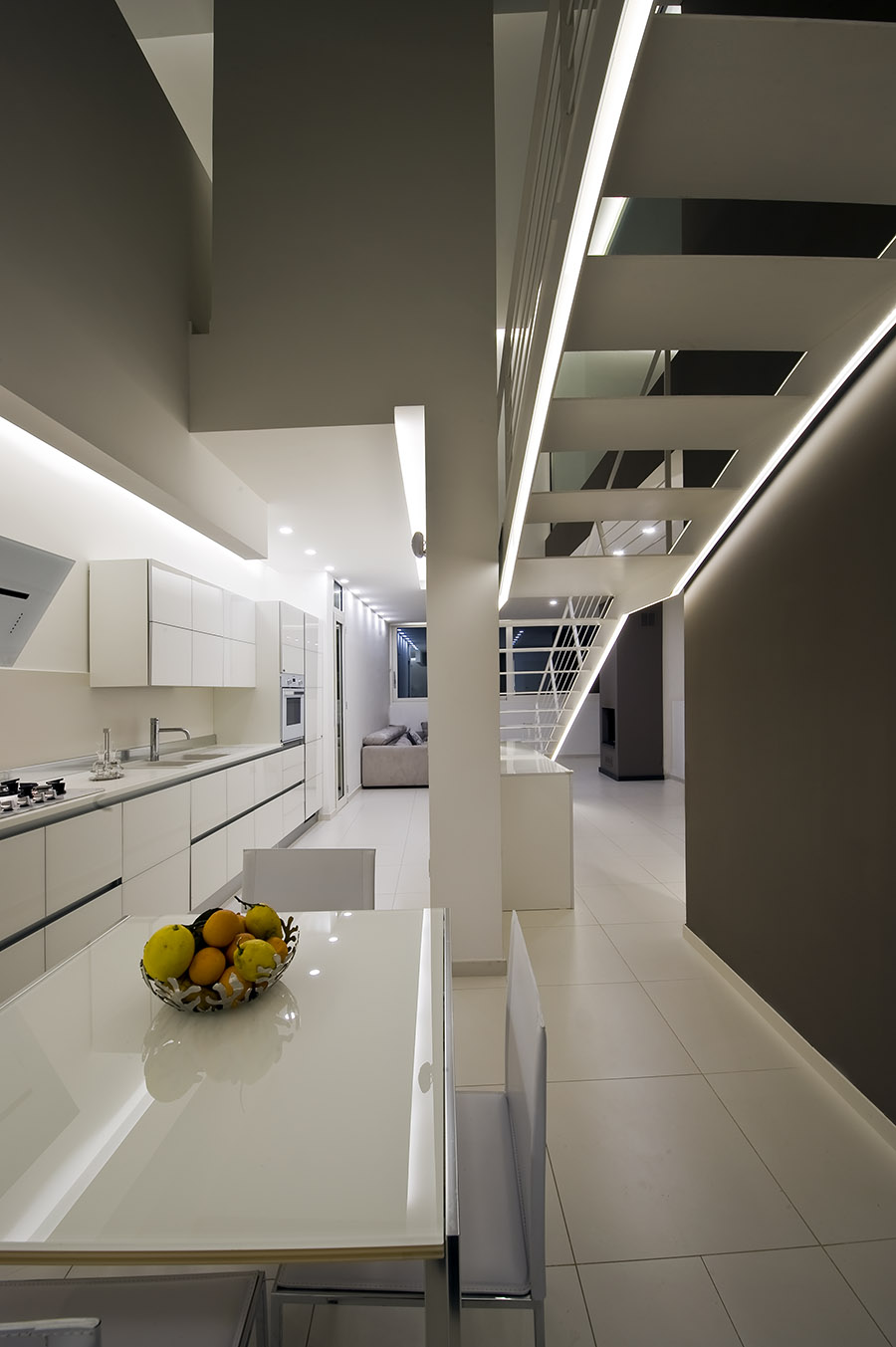 The construction aims to occupy as little space as possible in the garden, in fact, even ideally by observing the design of the flooring on the ground floor, you can see that it tends to integrate with the design of the external balcony, thus creating a continuum between inside and outside. The house, with the exception of the sleeping areas, is never considered as a well-defined closed perimeter. It consists of backstage that can be moved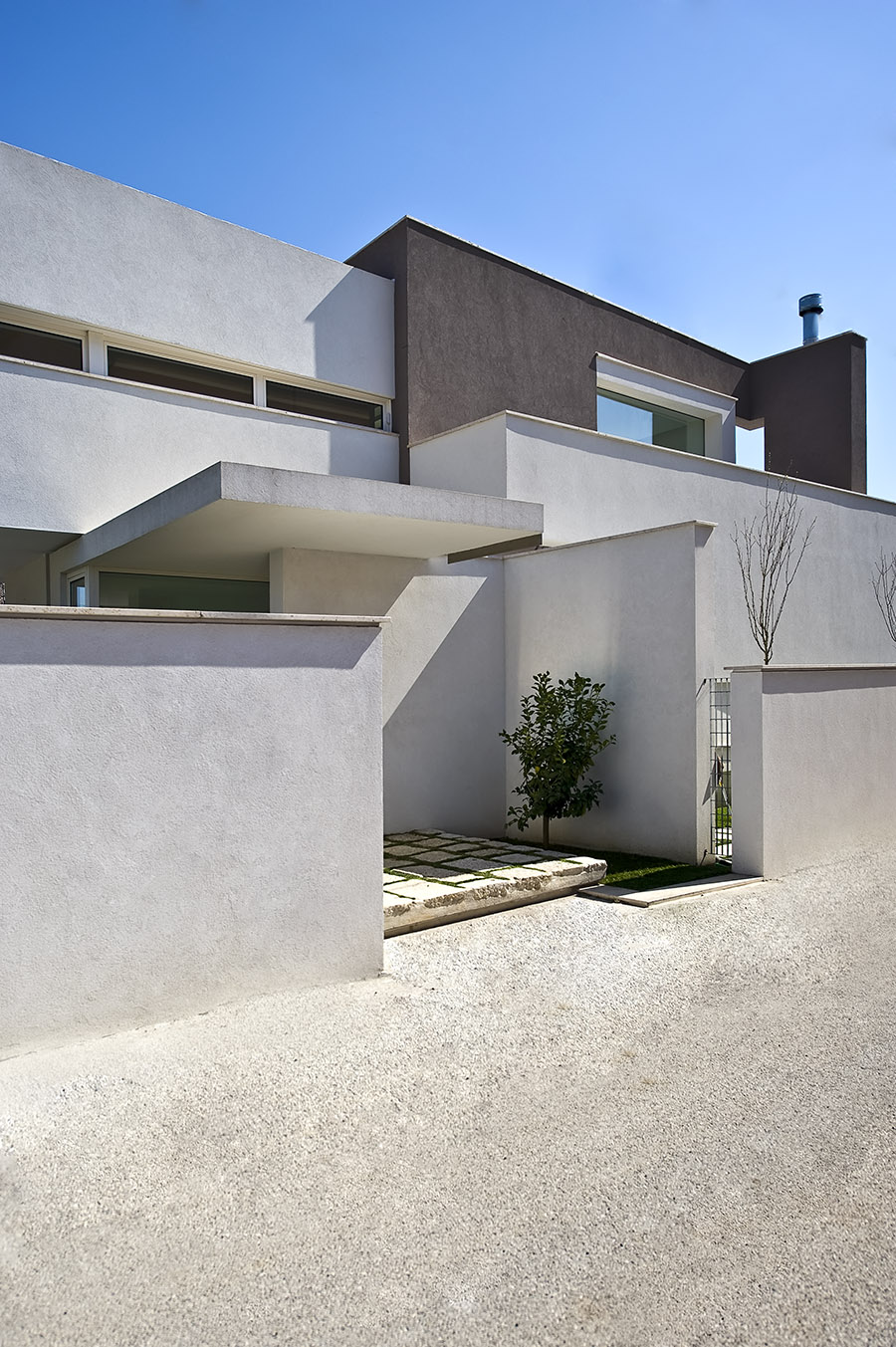 Gallery