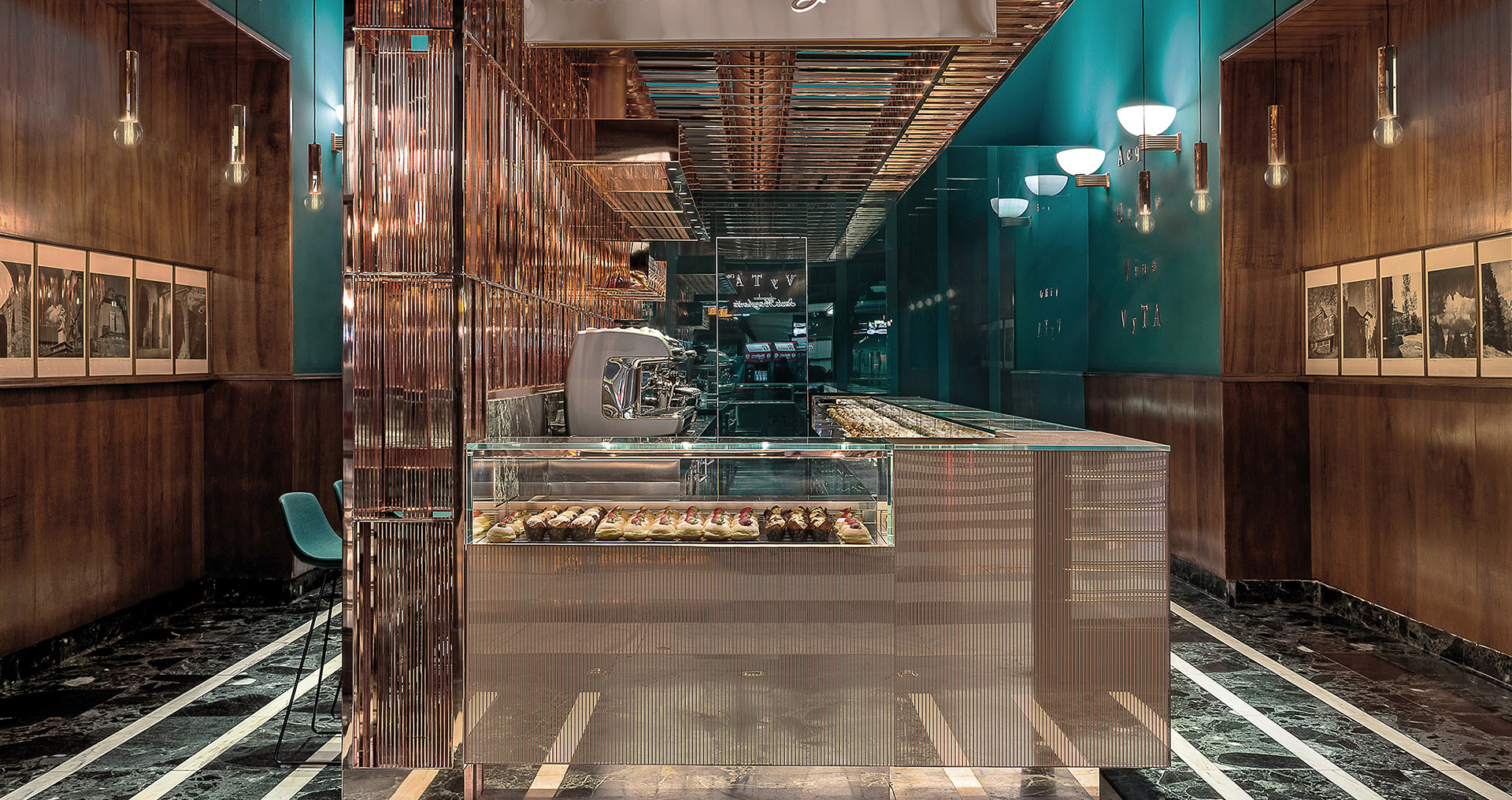 Vyta Santa Margherita in Florence. Luxury bakery inside Santa Maria Novella station
COLLIDANIELARCHITETTO designs a bakery inside a masterpiece of Italian rationalism, a former first class waiting room built in the '30s by the architect Giovanni Michelucci according to a concept of modern functionality.
The interior design is based on the period elements and the finishes that originally characterized a first class waiting room. The fusion of epochs that coexist and complement each other gives life to a luxury bakery, where reflective surfaces eliminate volumes and thin lines generate three-dimensional elements
The new valuable elements, such as copper, glass and marble create an interaction with the historical parts and are strongly distinctive. An inverted L-shaped pink copper element, which contains the systems, combines design and functionality and is the absolute protagonist
The place looks fluid, intimate, welcoming and timeless. A parallelepiped covered by a green mirror encloses the production space and is decorated with alternating mirror and satin bands. The projection on the parallelepiped of the historical floor amplifies the space, and eliminates its presence.
Gallery