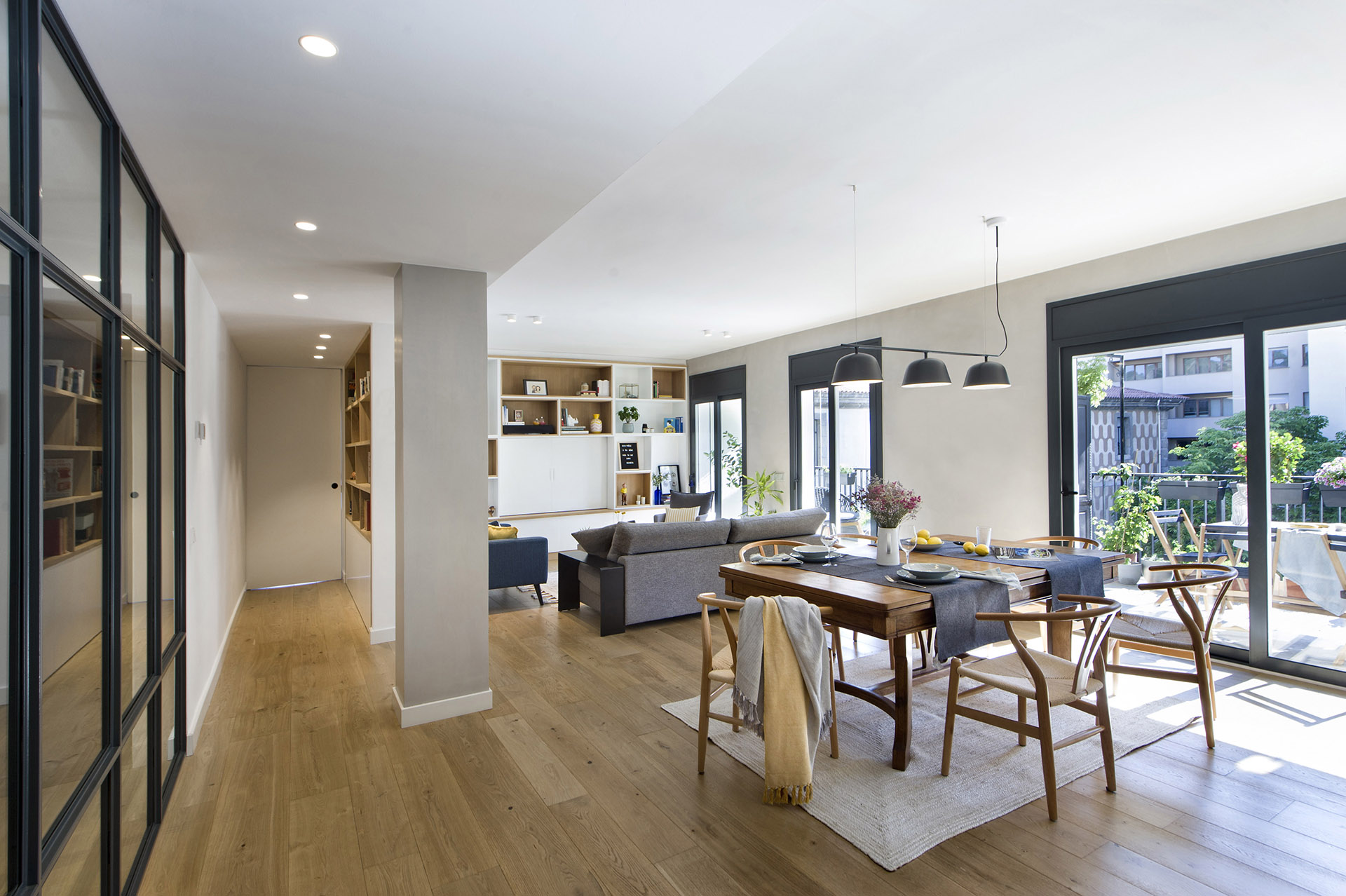 Apartment from the ' 50s in Girona. Overlooking beautiful views and rooms flooded with natural light
The Egue y Seta studio renovates an apartment that is extremely typical of the 50's style, in which the tiles were overflowing and the rooms were extremely small, crowded with classic Spanish furniture.
The house is excessively partitioned, but overall with a good size as a whole and overlooking almost all the rooms with splendid views, flooded with natural light.
The main task of the renovation was to completely remove the floors and ceilings and to redesign the apartment according to the present-day lifestyles, changing the position of almost all the internal partitions.
What were previously three small rooms became a spacious living room with a dining room and kitchen, incorporating the square metres of the corridors and circulation, making the room seem even more spacious. In the more intimate area, two rooms have been merged into the master suite, with a bathroom and dressing room.
Gallery