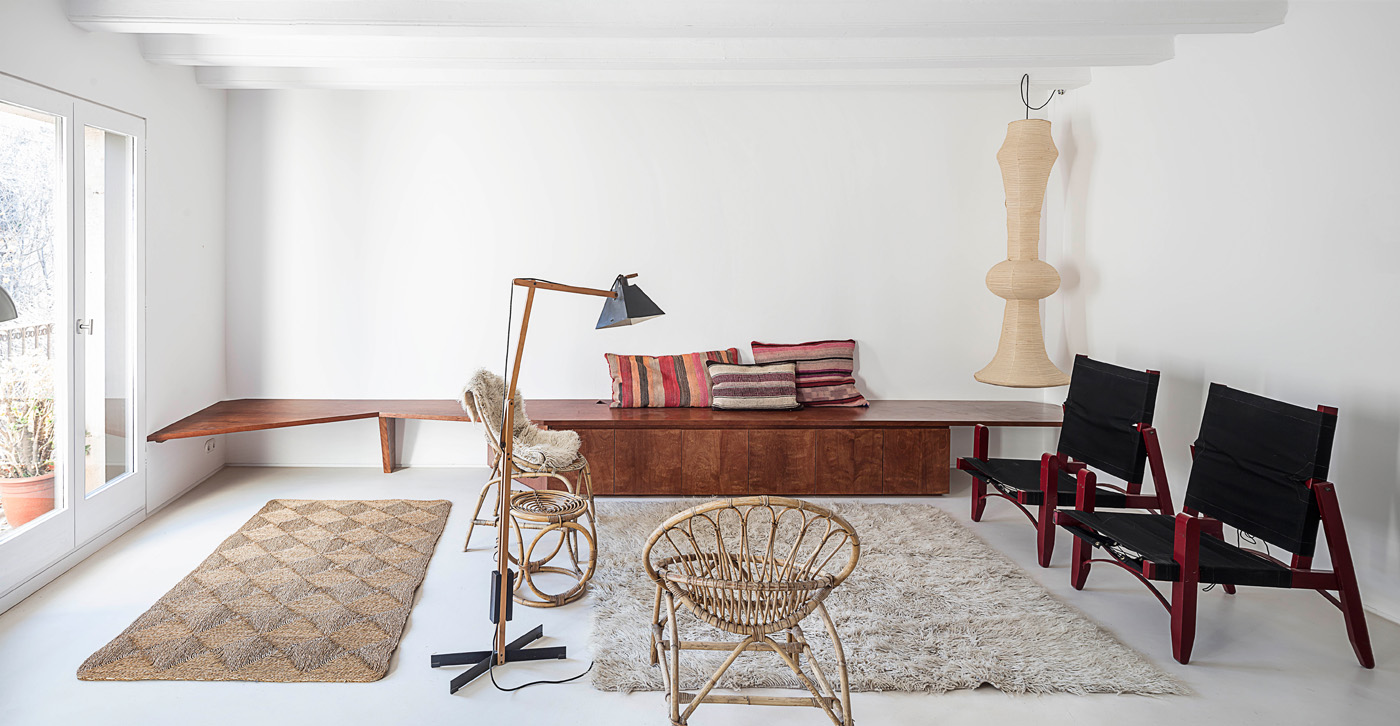 Apartment like a blank canvas. The furniture with its sinuous shapes define the space
The renovation of the apartment in Barcelona, in Parlament Street by h3o architects consisted of creating a spatial continuity through the use of white colour in order to make the space become a white canvas, defined only by the furniture.
The renovation of the apartment in Parlament Street in Barcelona consists in filling a blank canvas with furniture sinuously shaped to define the living spaces. One of the challenges of the project was to try to create a spatial continuum for all the 80sqm, at the same time subdivided in some way in contrast to the original layout.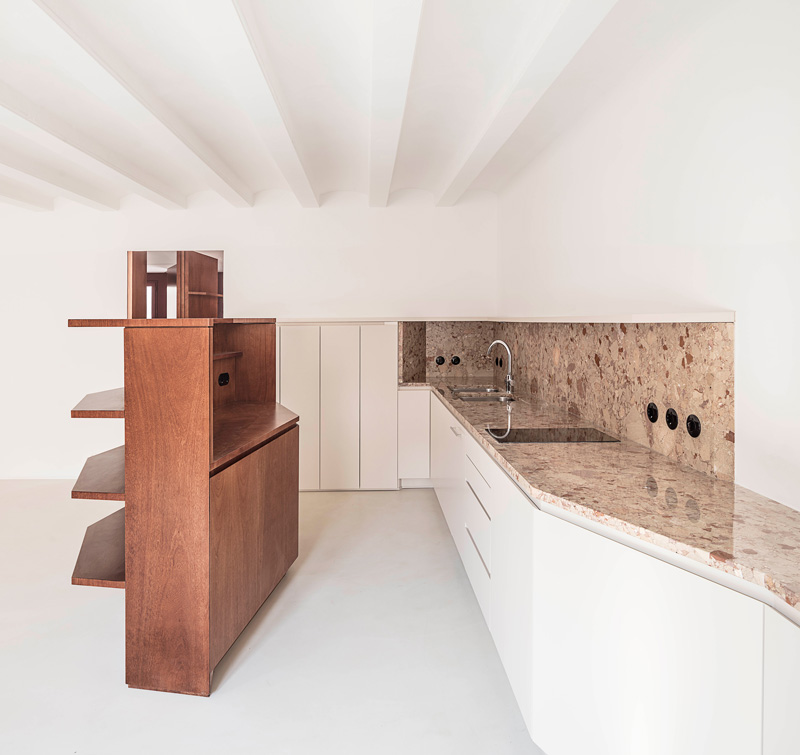 The space is divided into three bands, from the access to the facade. More or less closed and more or less bright spaces. The first strip includes a toilet and bathroom, connected to the technical patios. In the centre, the sleeping area is more internal and protected, while the kitchen and living room overlook the street to the south.
The first decision was to clear the space and to merge it with the white colour, transforming it into a white canvas. In this way the space, defined by three patios and the supporting wall appears to be more spacious. Once the space appears empty, the furniture is placed inside it.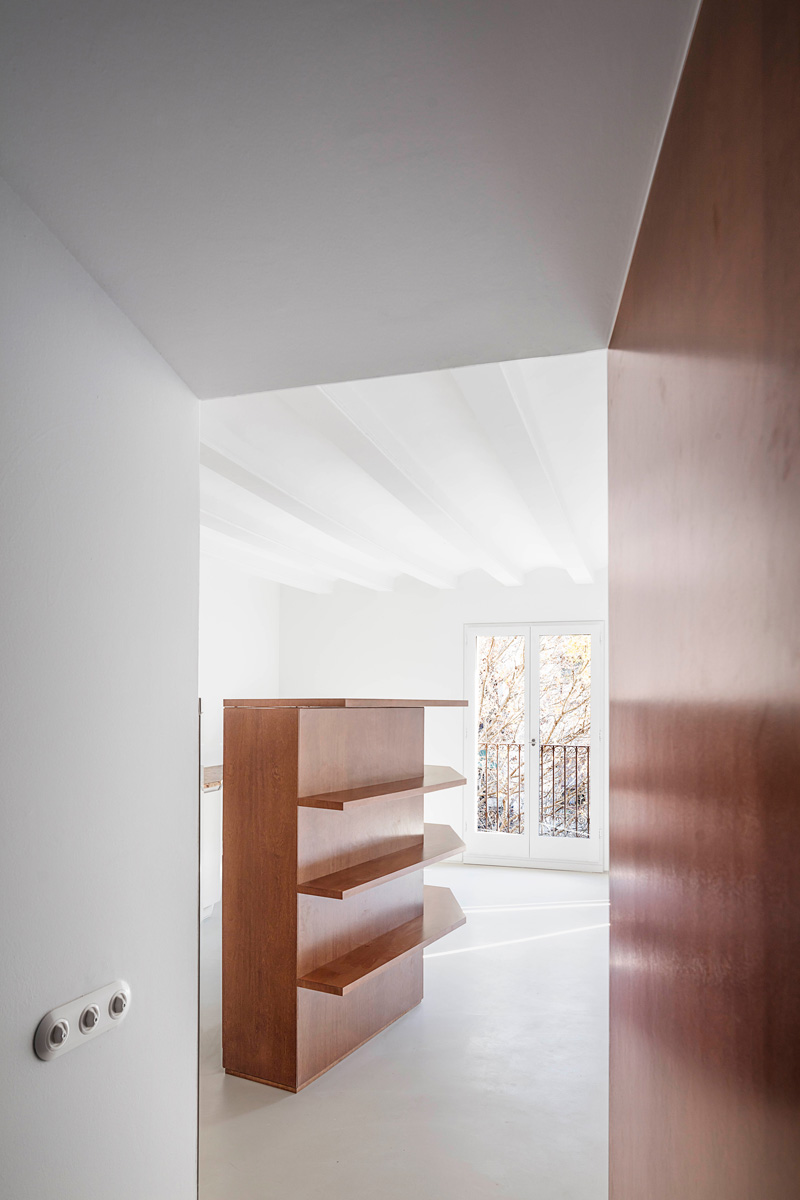 Thanks to the shape and materiality of the furniture, arranged in this neutral space, fluxes are created that increase the complexity of the space, such as the bench, bookcase, kitchen, sofa. The colours of the furniture range from pink marble to timber and cream colours.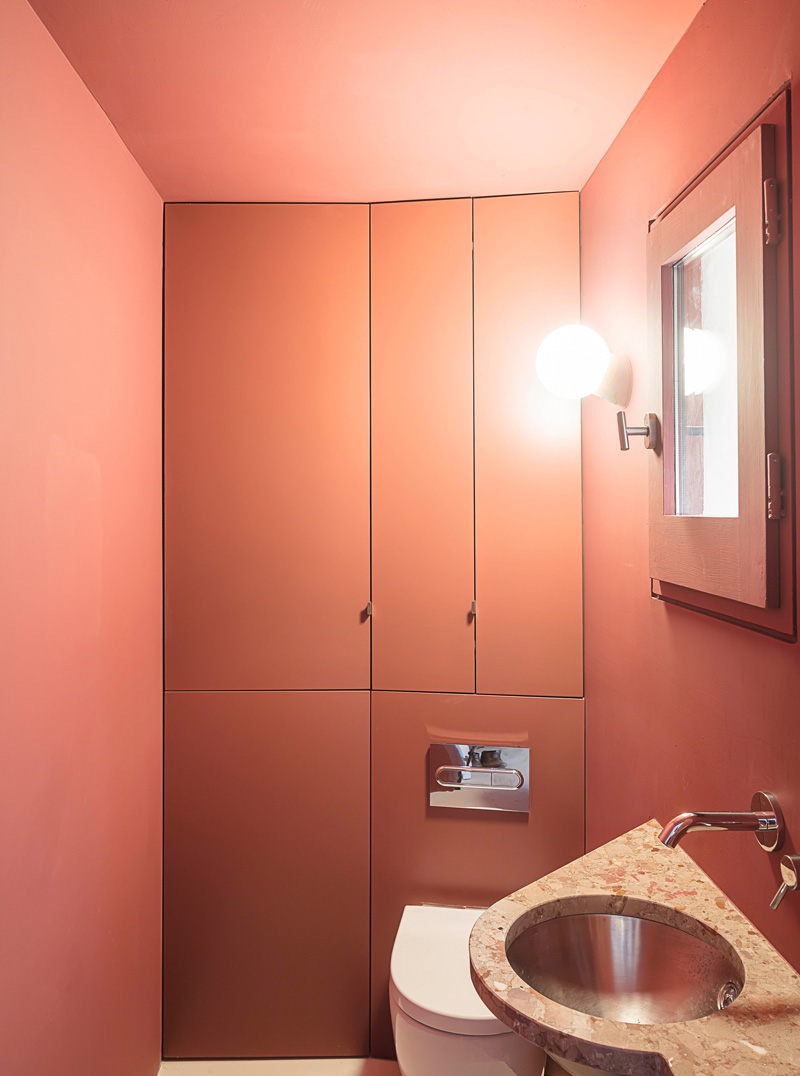 Gallery