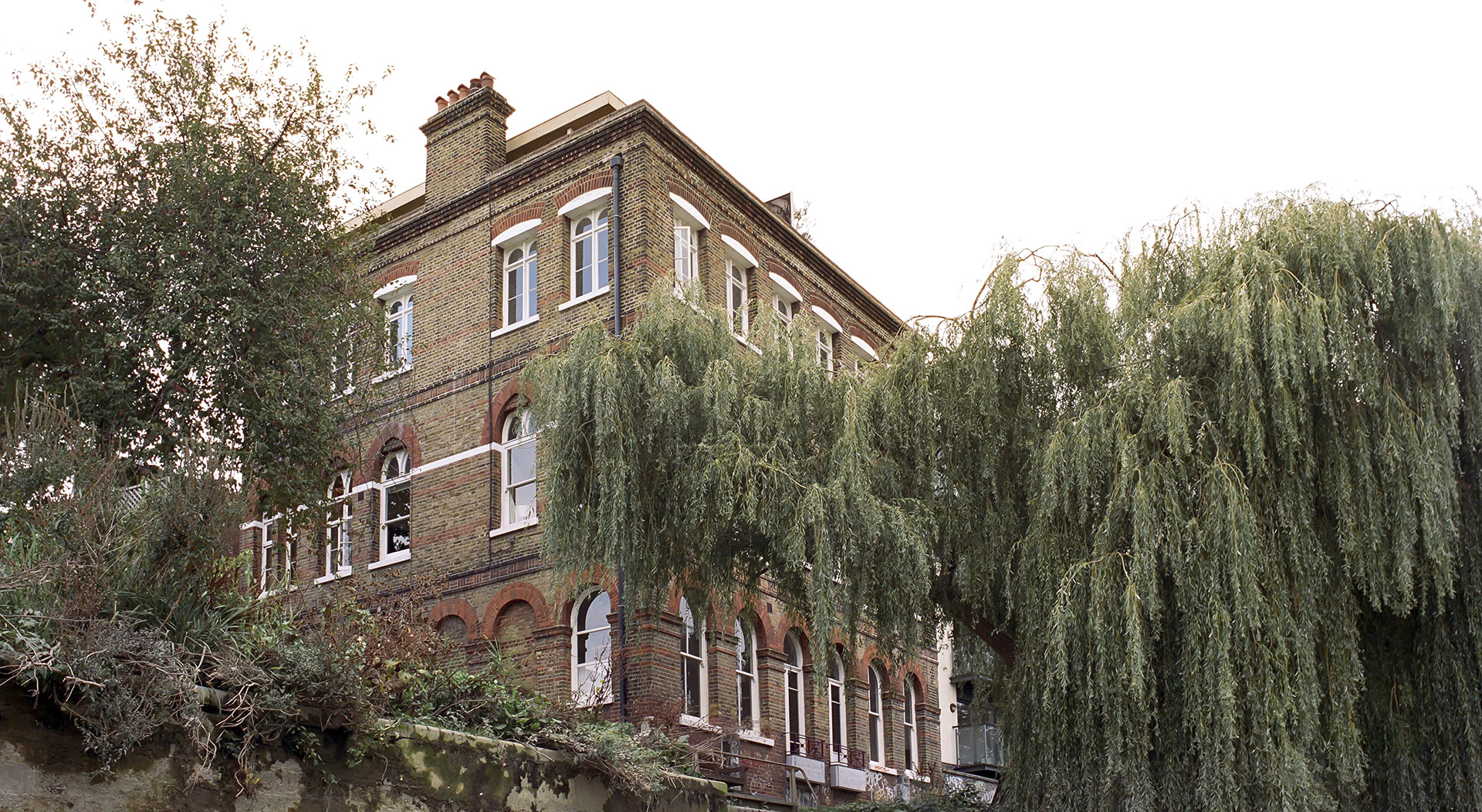 Apartment on the Thames. Continuous and cozy spaces framed by the view of the river
The apartment is located inside the former public building The Queen's Head Hotel, with a direct view of the Thames where the Oxford / Cambridge regatta is held. The task of Studio gilesreid architects was precisely to enhance the interior through the exterior.
The project involves the redevelopment of two floors of an old building located on the curvature of the river with a clear view from Chiswick to Barnes Bridges. The key idea was to re-organise the space in such a way that the various areas of the house run parallel to the river. In the first area we can find the kitchen, dining room and living area. Both bedrooms and a new bathroom are located in the second area. Closer to the entrance is the laundry room, accessible from the master bedroom.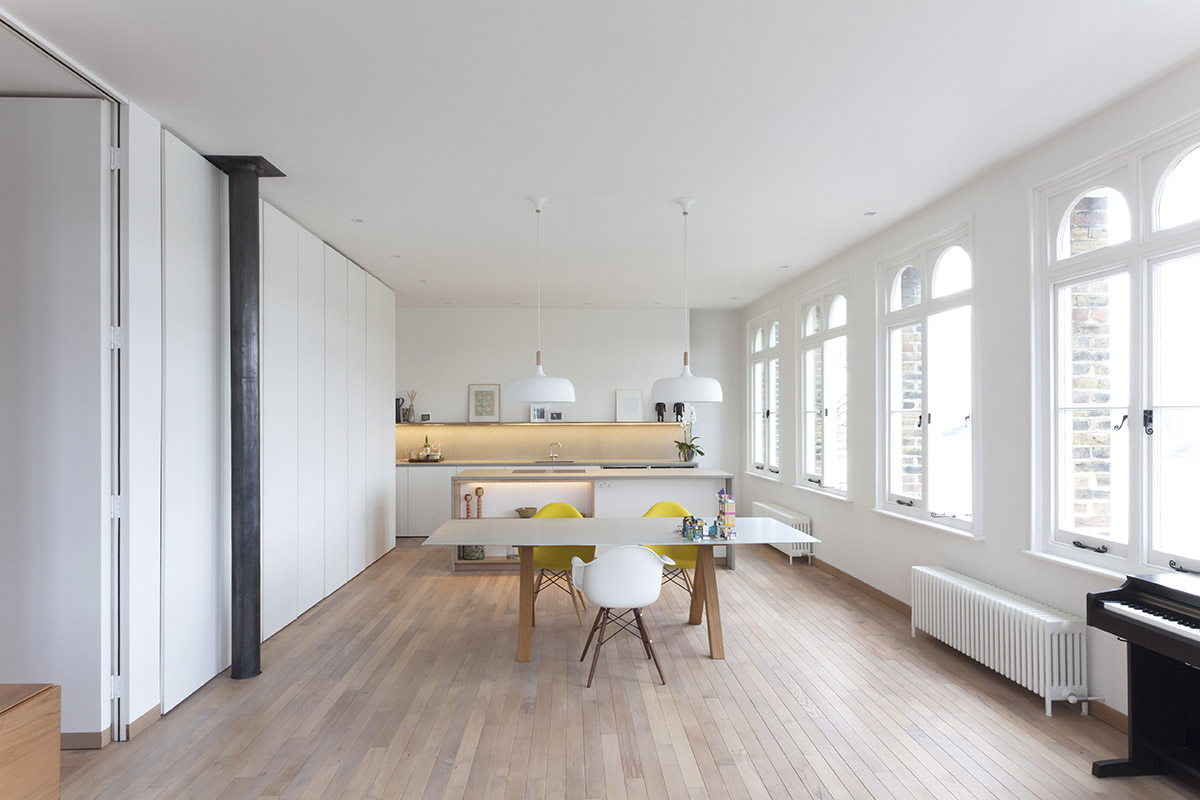 A key objective was to create discreet views and provide a larger, non-fragmented space. The room, flanked by bookcases, runs from the main entrance to the living room and serves as the backbone of the house.
The regularly layered English oak was used for the flooring and doors, while diagonally it was used for the cladding of some of the walls of the staircase leading to the solarium.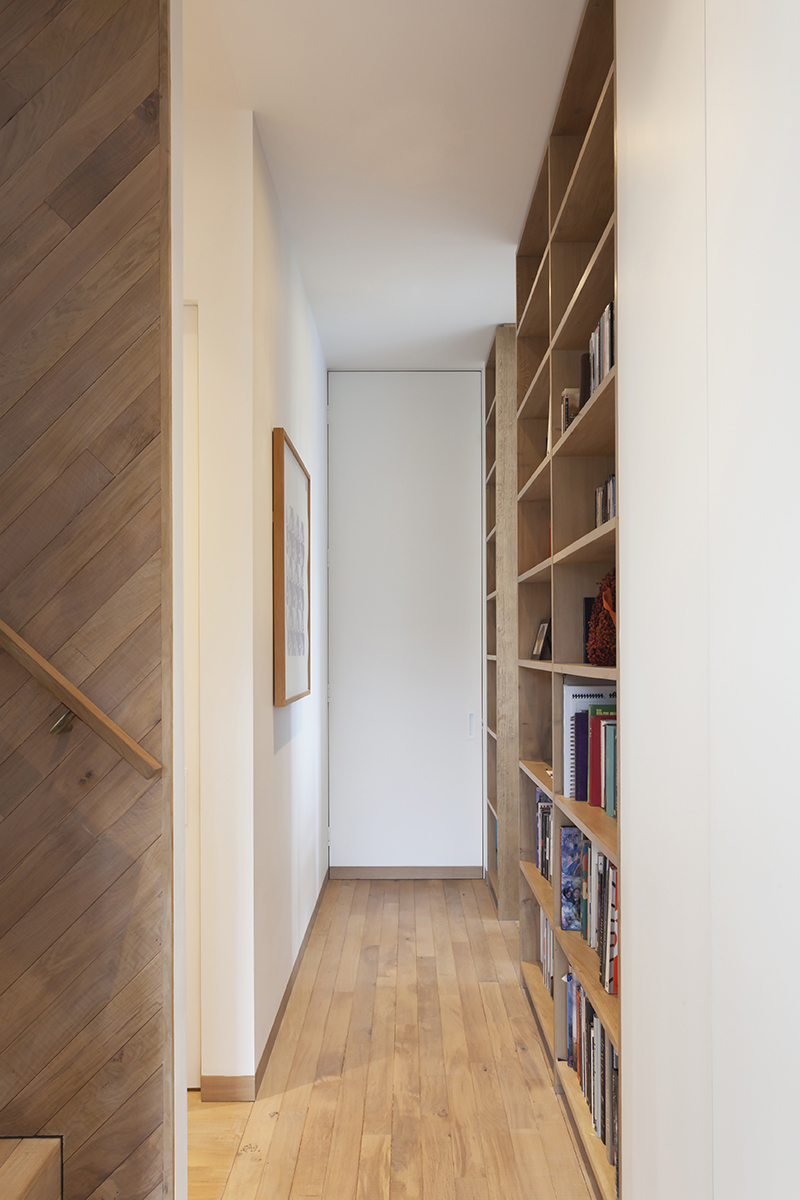 Gallery