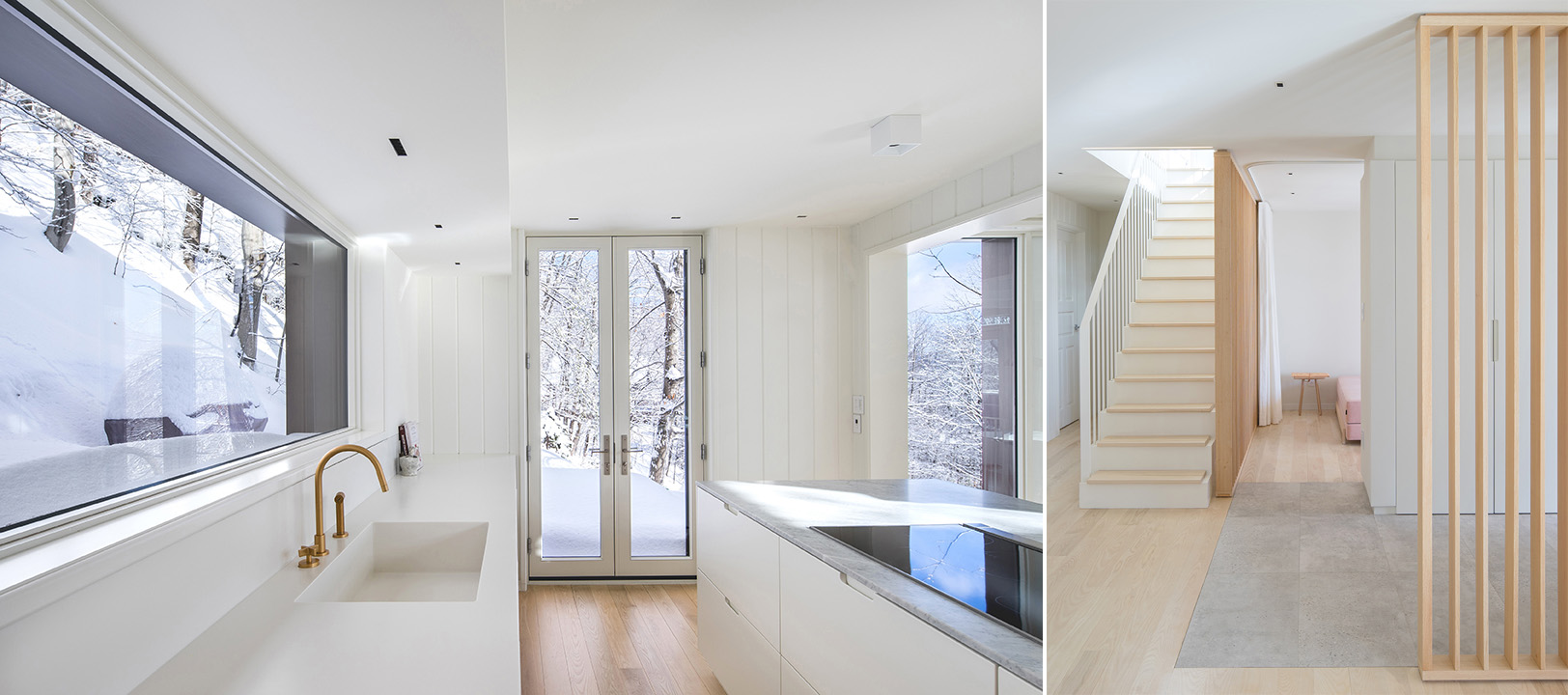 Architecture from the 1960s with Scandinavian features. Renovated house in Quebec
The house, originally from the 1960s, with Scandinavian features of the same period during which the importance of materials, context and function was the focus of design was renovated by Canadian studio Alain Carle Architect.
Dating back to the 1960s, the house contained features of Scandinavian architecture from the same period which were scarcely known internationally at that time. The "organic" architecture, which disappeared after several interventions on the residence, were once again enhanced and brought to the fore after the renovation.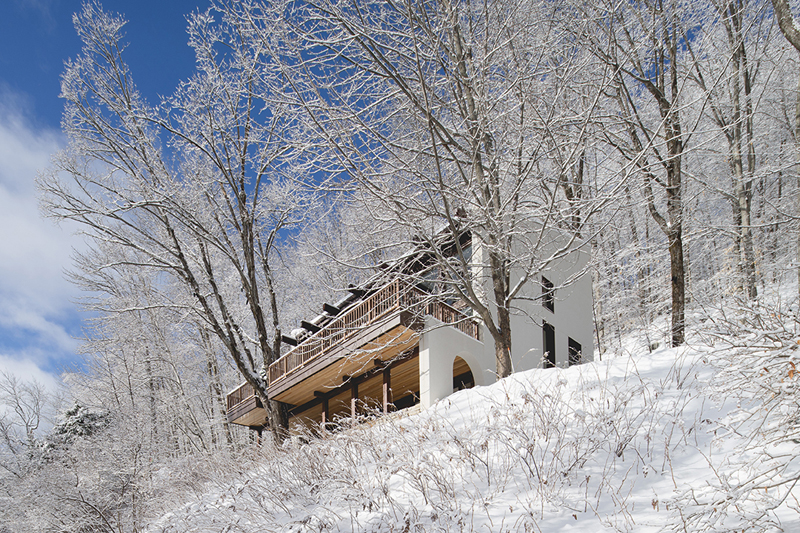 Despite the many structural and insulation problems affecting the house, due to its great particularity, the owners decided to invest in the renovation rather than demolish the building. Thus, they were hoping to bring to light its original character, modernising aspects in favour of functionality.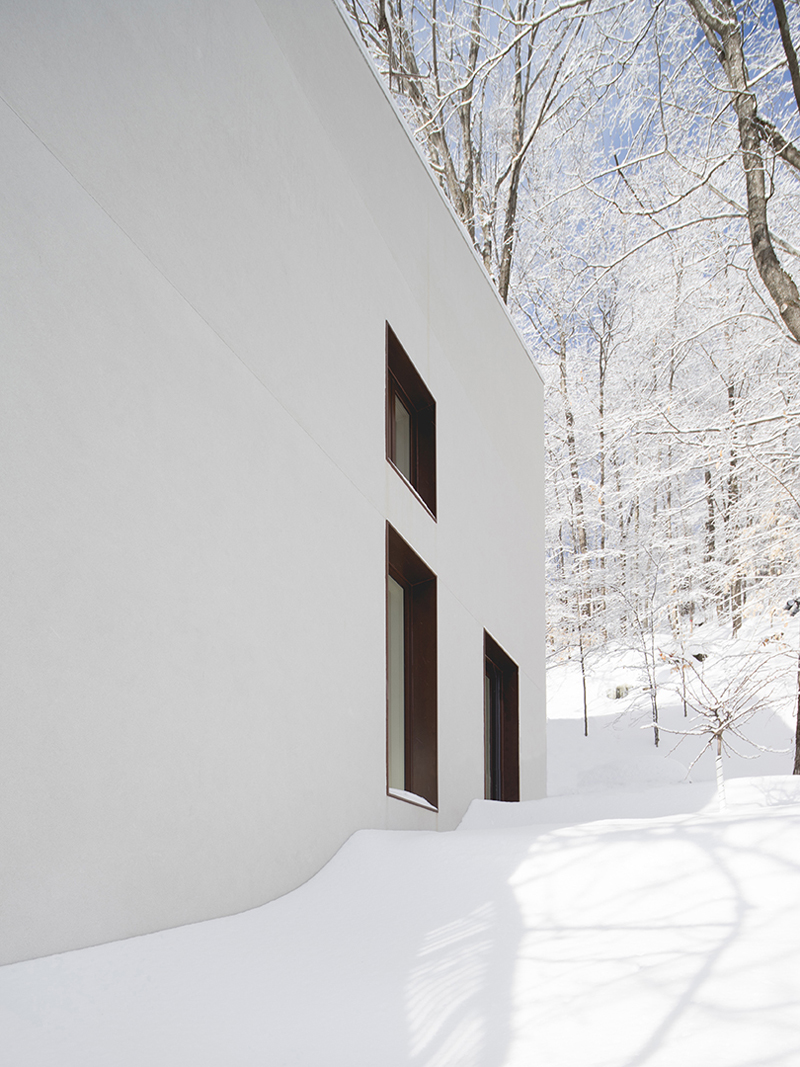 The main challenge was to review the access to the residence to reduce the number of steps leading to the parking lot. The main entrance, which used to be on the first floor is now located on the ground floor, so that the layout is completely re-organised. An arch has been erected to symbolize this intervention and underline the novelty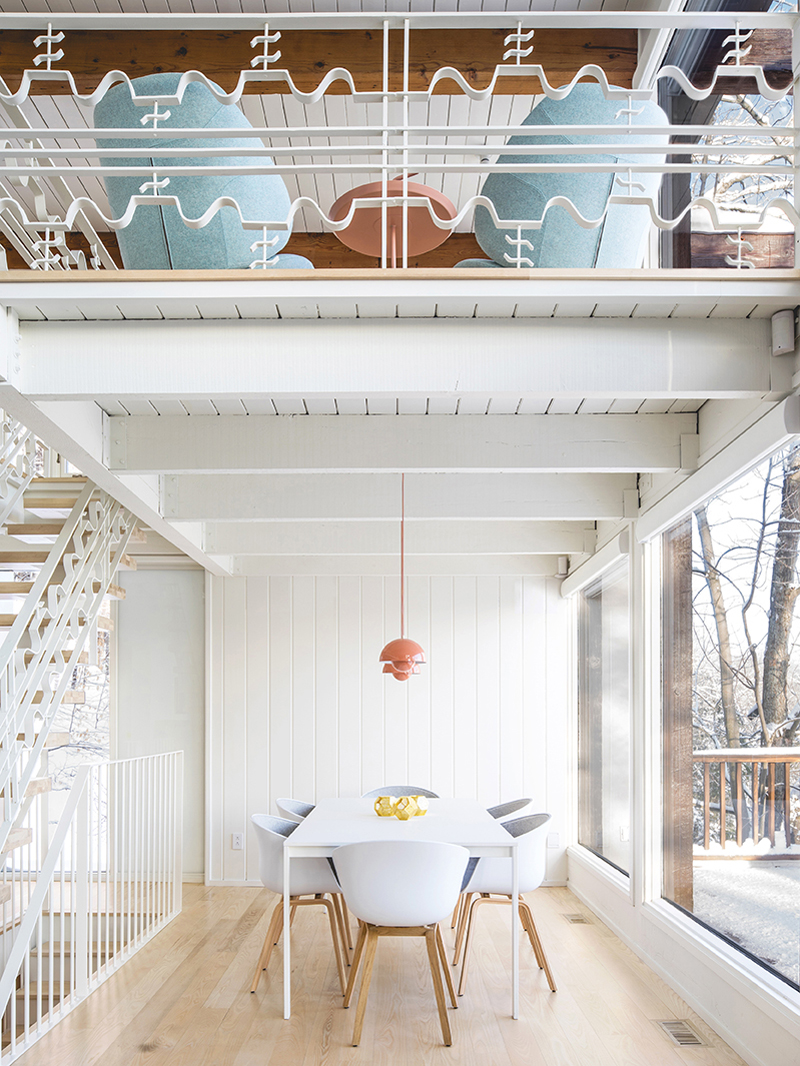 The flat roof was redesigned in favour of another type of roof, which better reflects its Scandinavian essence. As for the interior, the stone wall and the internal balustrade are handled in a more contemporary way, but in any case they are preserved.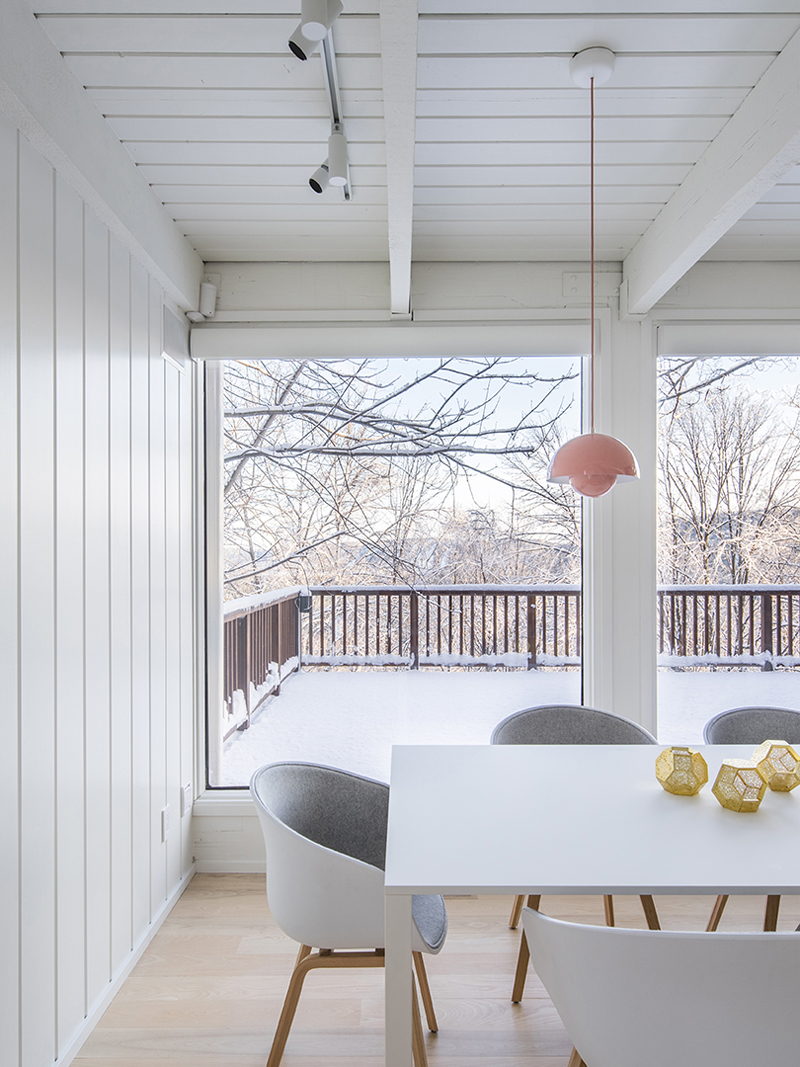 A larger volume allows the addition of new openings that provide views of the landscape in the bedroom and on the main floor. The residence, which previously had only one view of the landscape, now offers a variety of angles of different landscape scenarios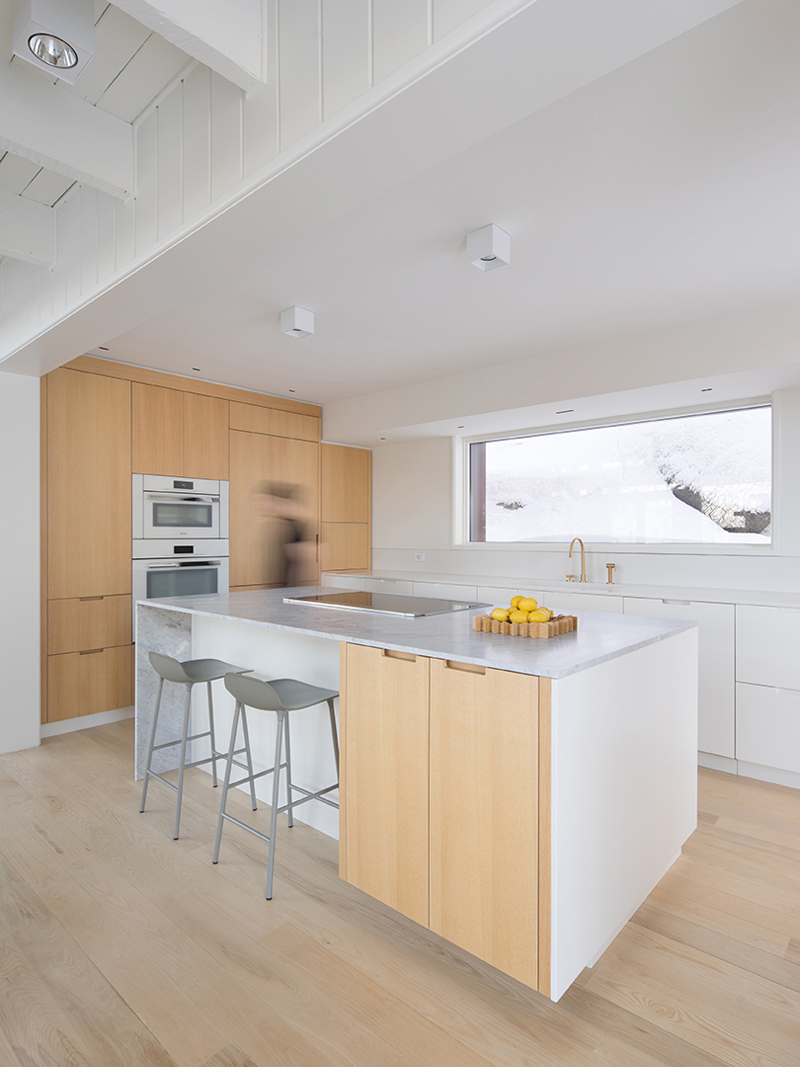 Gallery