Brick house from multi-family to single-family house. Enclosure intact, interior redesigned
The Chicago-based architecture studio Vladimir Radutny Architects is responsible for renovating a multi-family home in precarious conditions, redesigning the interior and leaving the outer shell intact, with the exception of a few openings.
The condition of the house before the intervention was very precarious. During the design process, it was decided that the entire interior of the building should be removed, leaving the load-bearing outer shell intact and adding openings to allow light to enter.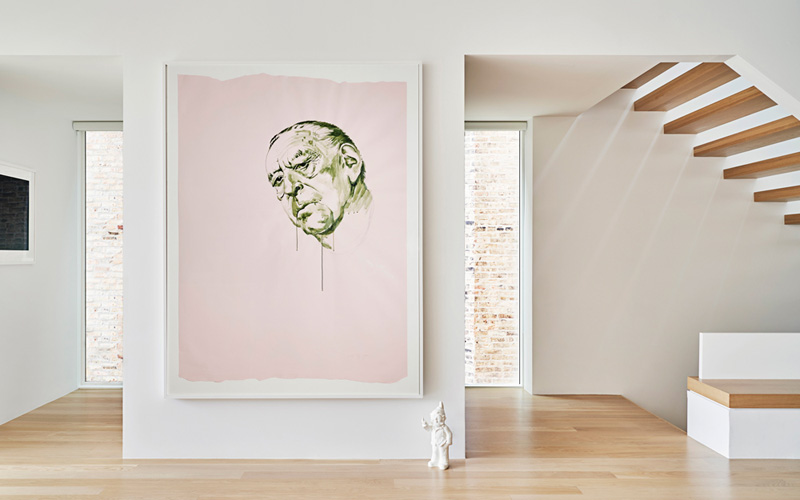 Thanks to an articulated staircase, the various floors are connected to each other and the house is flooded with natural light. In addition, the exterior brick walls now form the backdrop inside, blurring the boundary between interior and exterior spaces.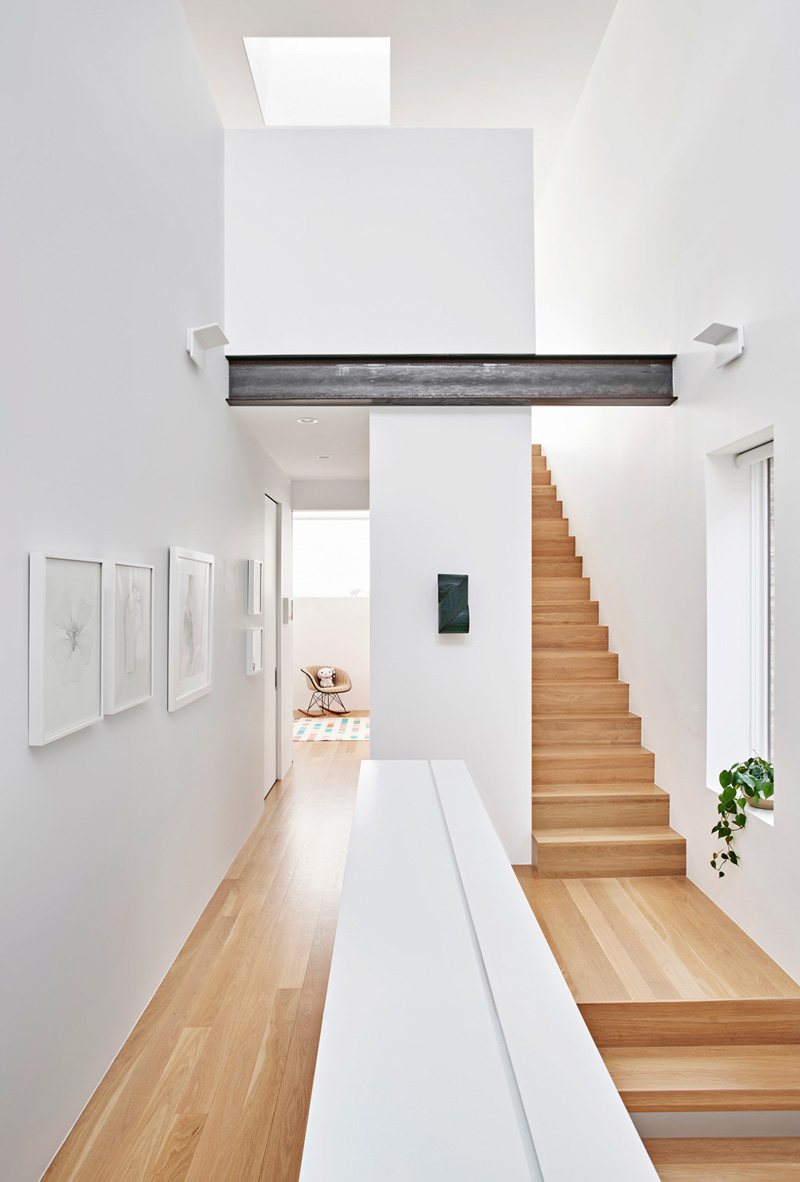 The front part of the house has not been touched, while the rear part, which overlooks the train tracks, covered with chopped concrete fibre panels, adds depth and texture to the house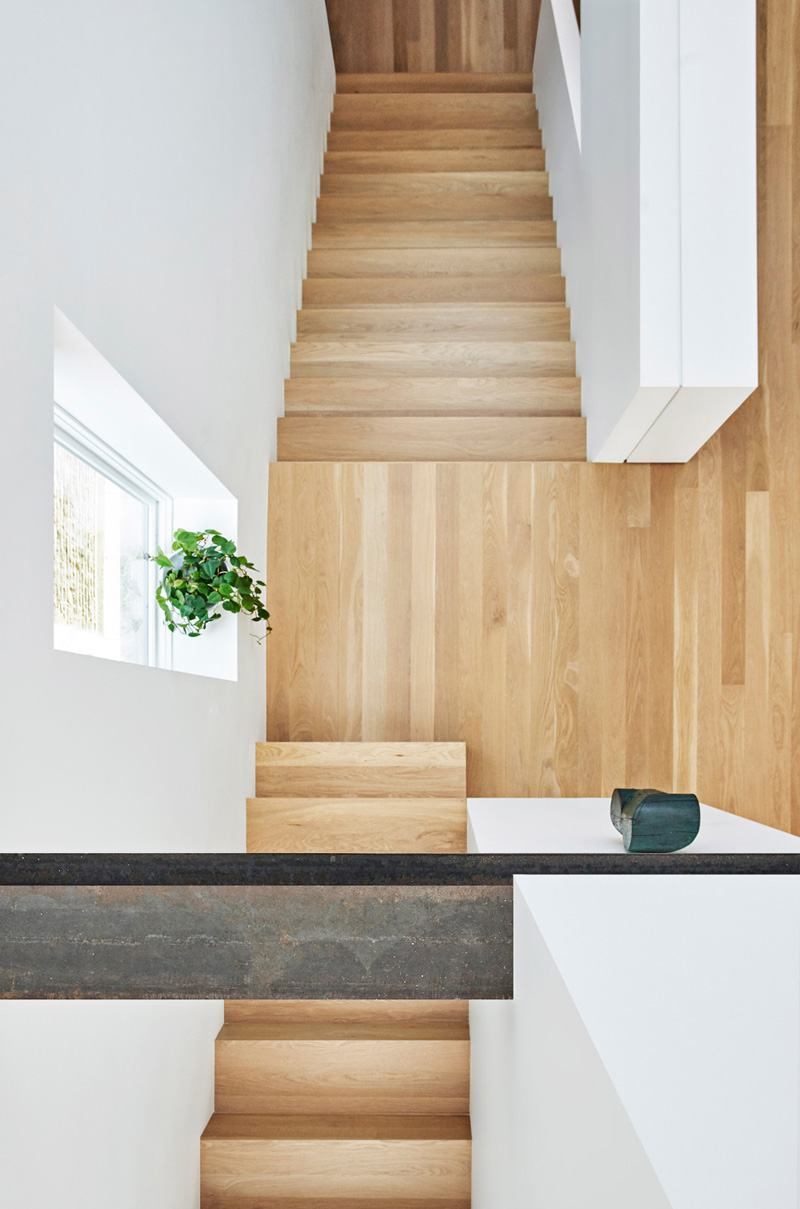 Although the rear part of the building facing the tracks was never a design priority, for the studio and the clients this facade was as important as the front part.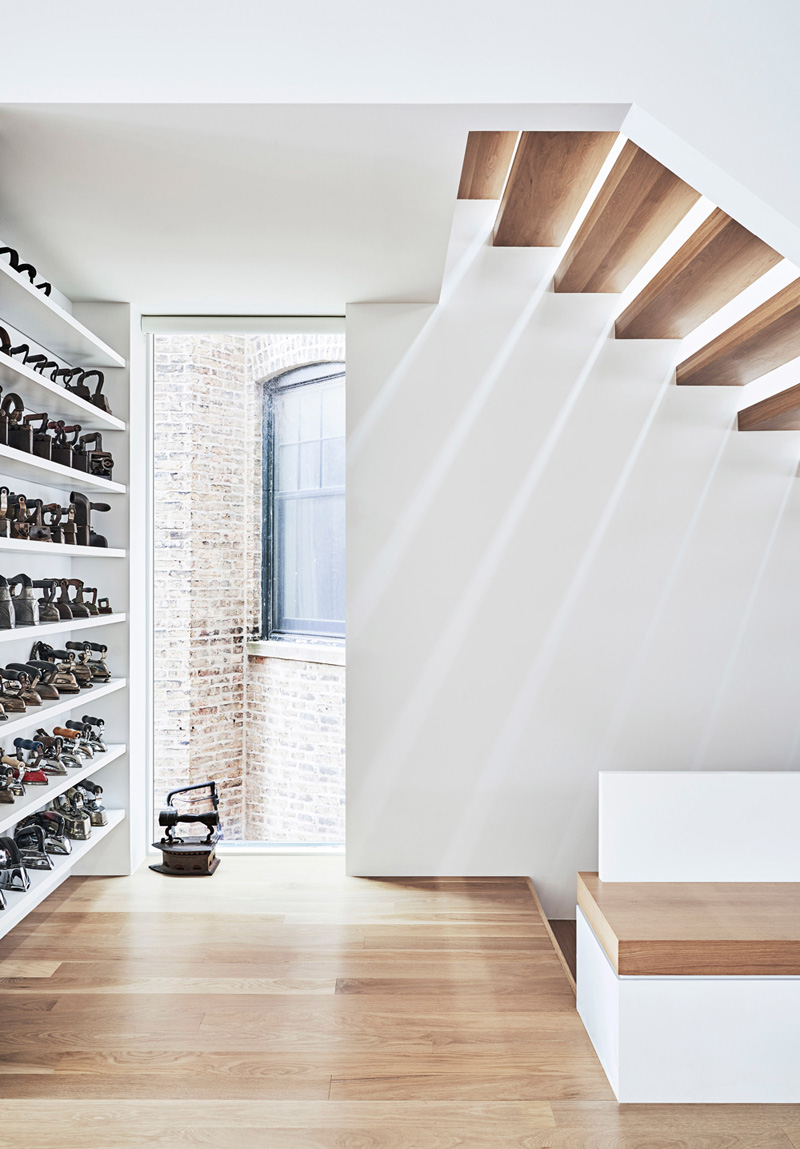 Gallery