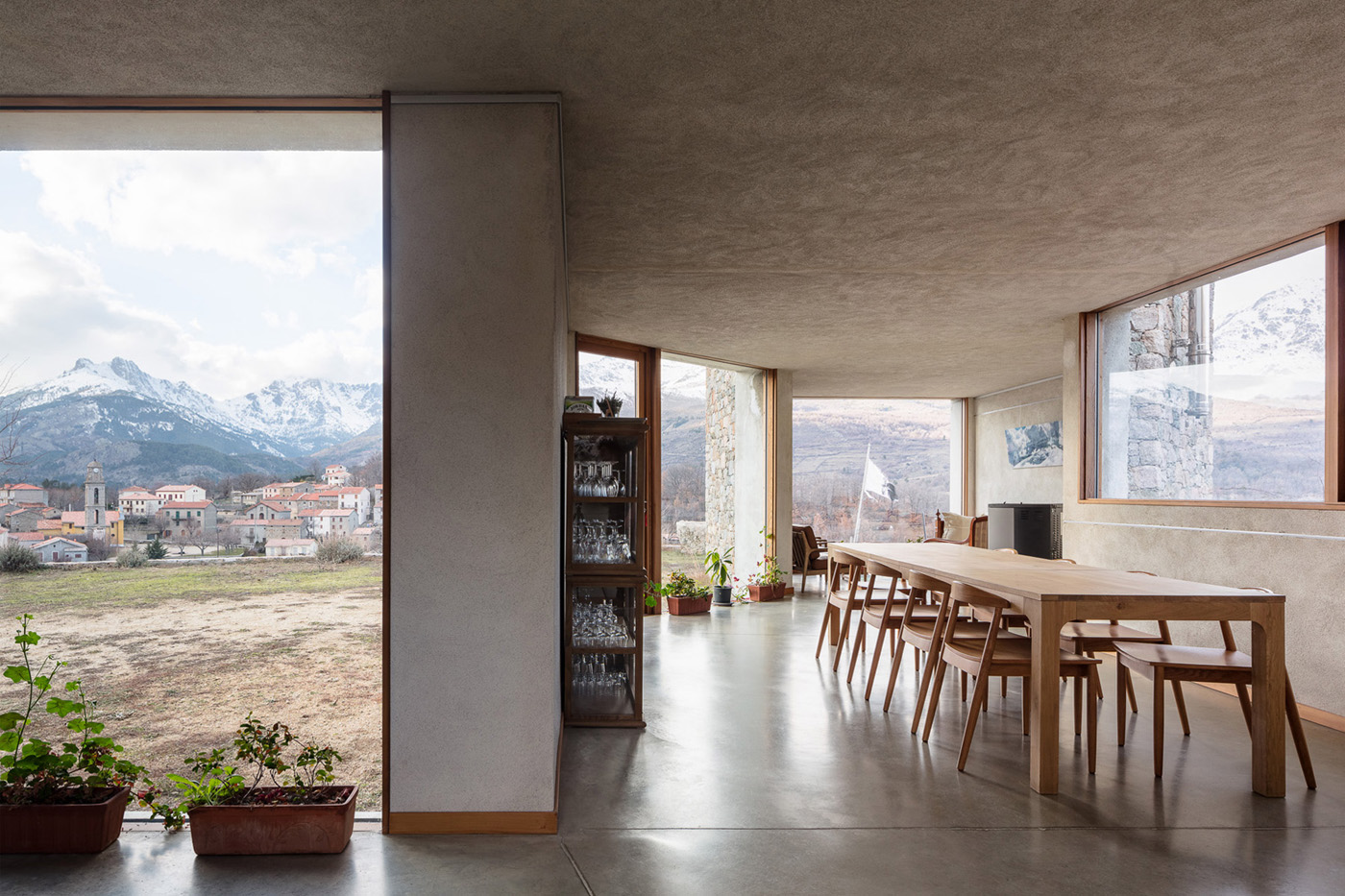 Expansion of a guest house. Panoramic views and natural light
The Orma Architettura architectural studio is responsible for the expansion of "Casa Vanella", in Corsica, a place of panoramic views and contemplation, commissioned by a couple who wanted to create a space exclusively for guests.
The project consisted of creating common areas, a dining room and generally the expansion of the house to create a part completely reserved for guests. The project includes an expansion of the house, with a view of the village and the mountains.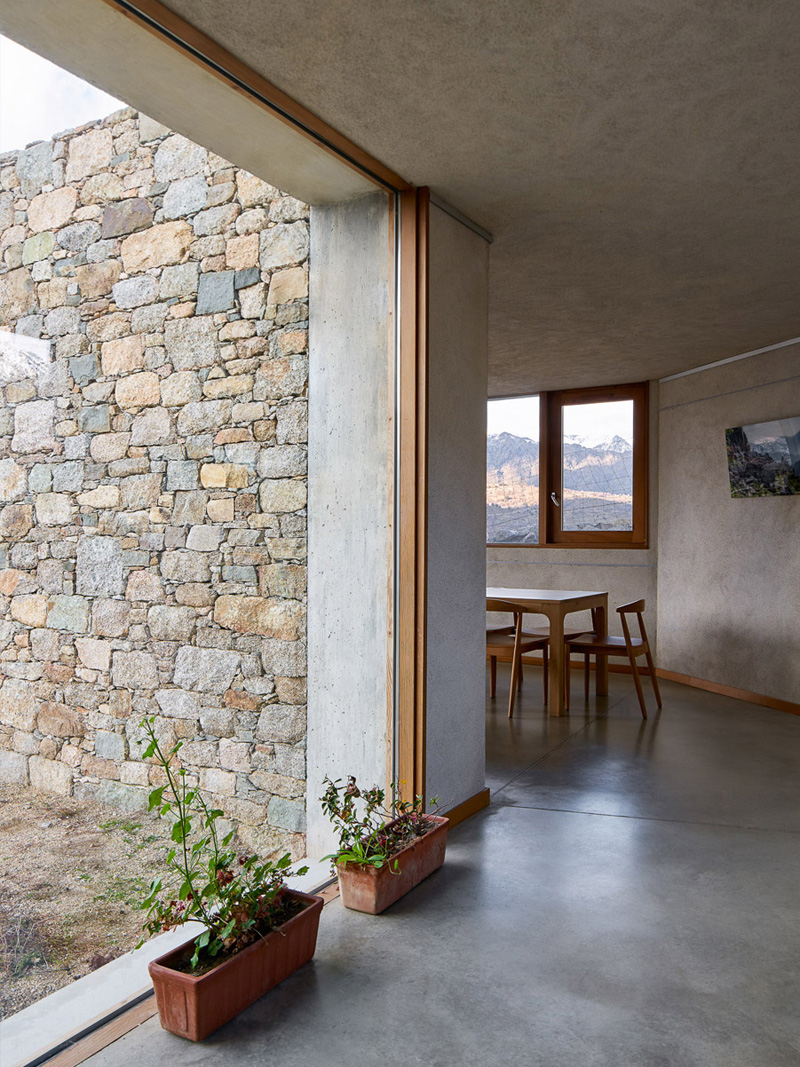 The building becomes completely part of the landscape, a place of contemplation, where natural light enhances the spaces. The light of the sunset every evening in particular makes these spaces unique. Based on this landscape, the project is characterized by an interior-exterior duality. The stone wall is opened to leave space for the view and the light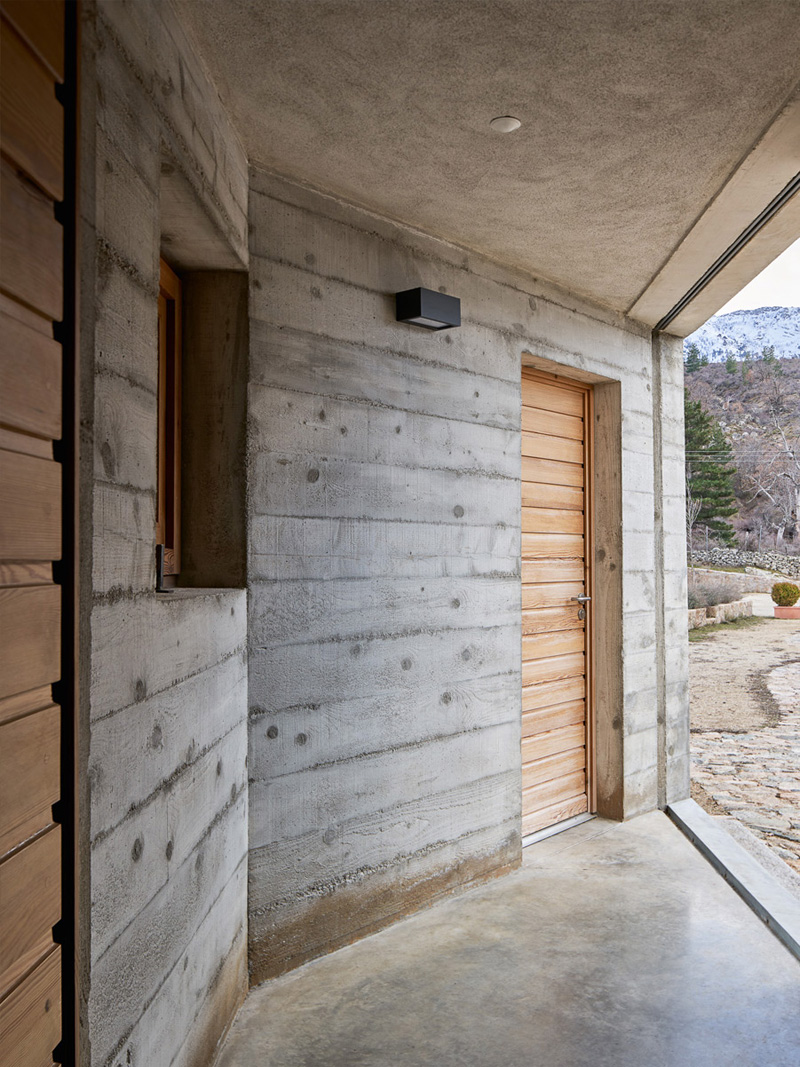 Gallery