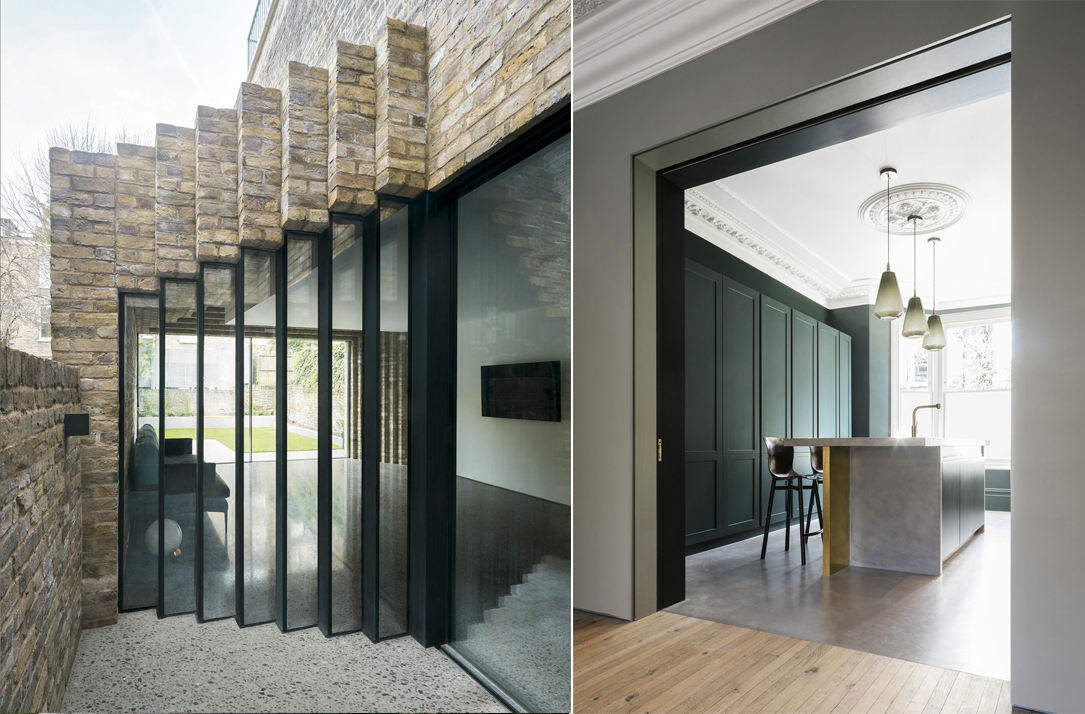 Extension of a terraced house. The use of brick on the outside echoes in the interiors
The extension of the London terraced house by the architectural studio Bureau de change enhances the use of brick to the detriment of a classic glass extension, making the extension fully integrated with the existing home
Instead of the more anticipated glass structure, the Bureau de change studio reinvents the traditional terraced house, highlighting and celebrating the use of brick. Bricks recovered from the fabric of the house are used so that the extension seems to dissolve from the existing structure.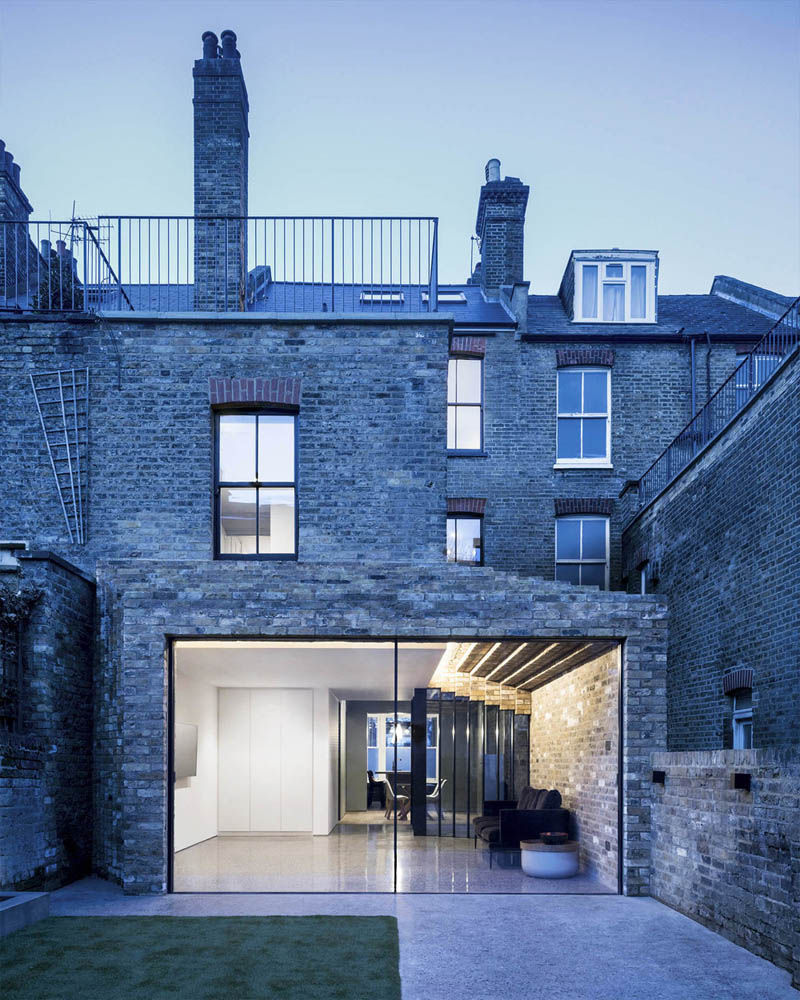 The rhythmic pitch generated by the brick echoes in the interior spaces, integrated both vertically and horizontally. The result is astonishing. Inside, the entire ground floor is carefully transformed, where the kitchen that used to occupy the back of the house currently occupies the front one.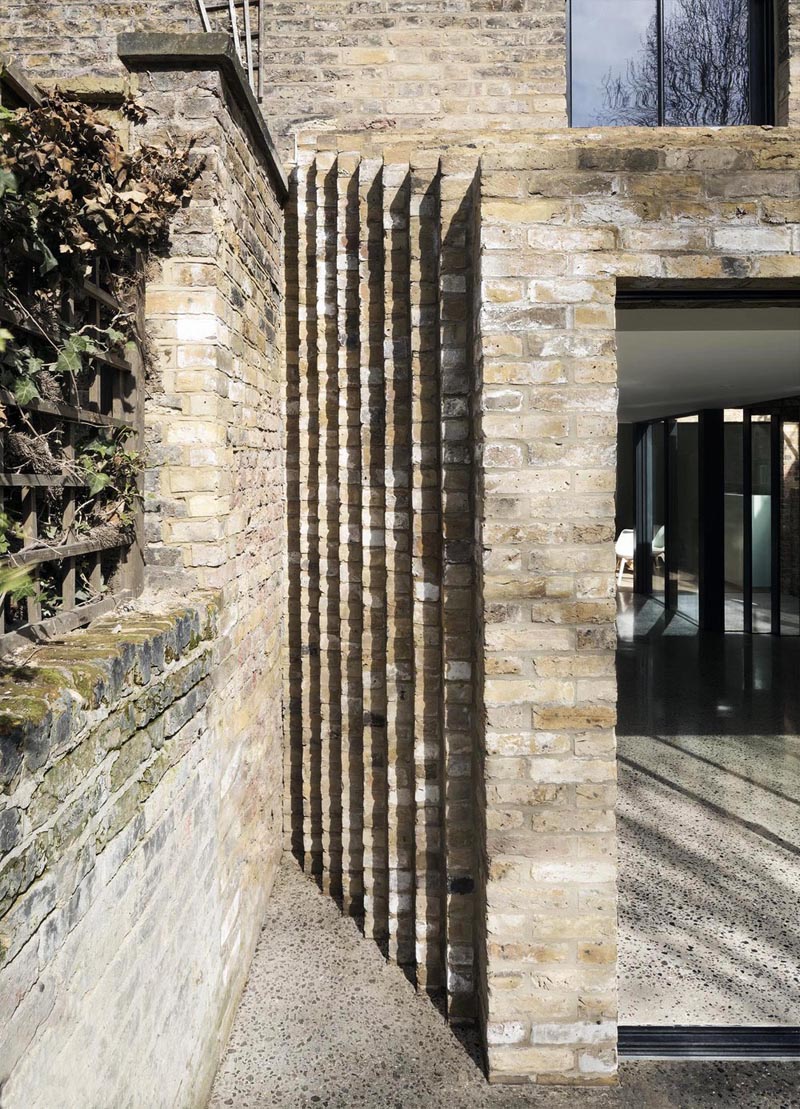 In some parts different original characteristics of the house are maintained and material tones and dark colours are emphasized, while the spaces are brighter going forward. At the centre of the house, the dining room is characterised by a change in the processing of the floors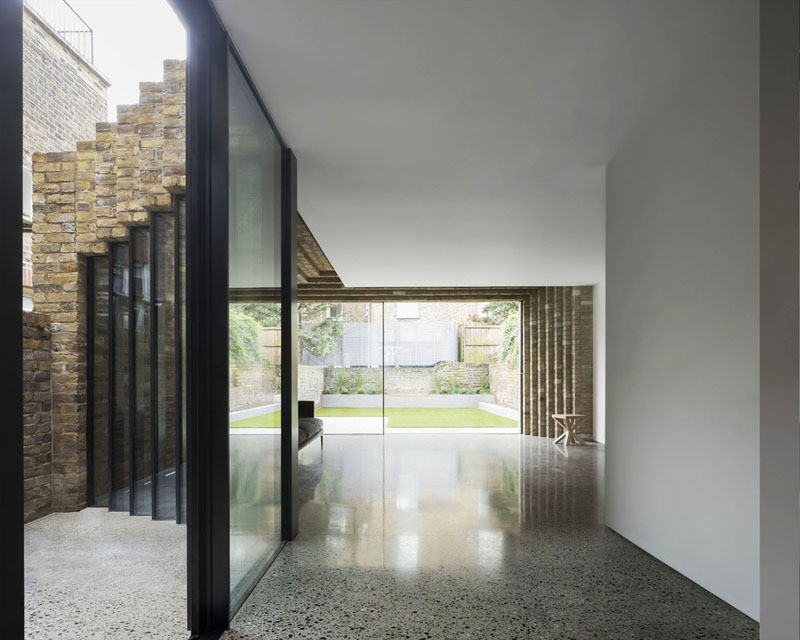 The extension was worked closely with the structural engineers, creating a space completely free of columns. The structure of the addition is integrated with the design from the very beginning. The brick is left visible inside and outside and respects the existing house while at the same time deviating from the traditional style of historical architecture.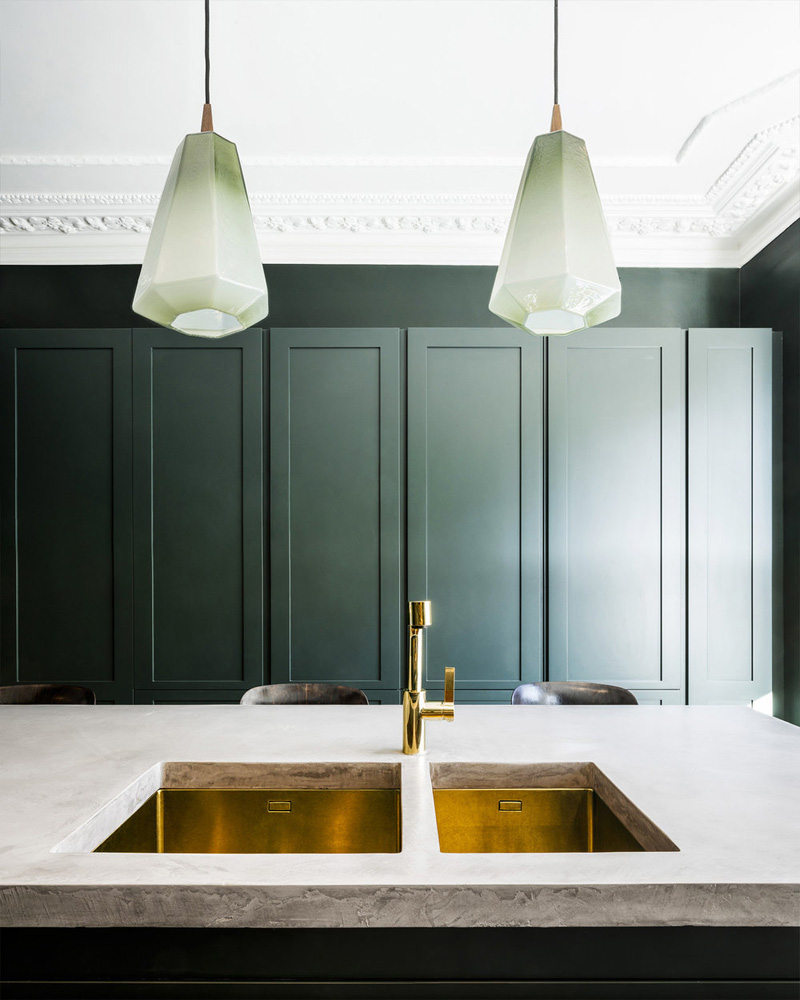 Gallery