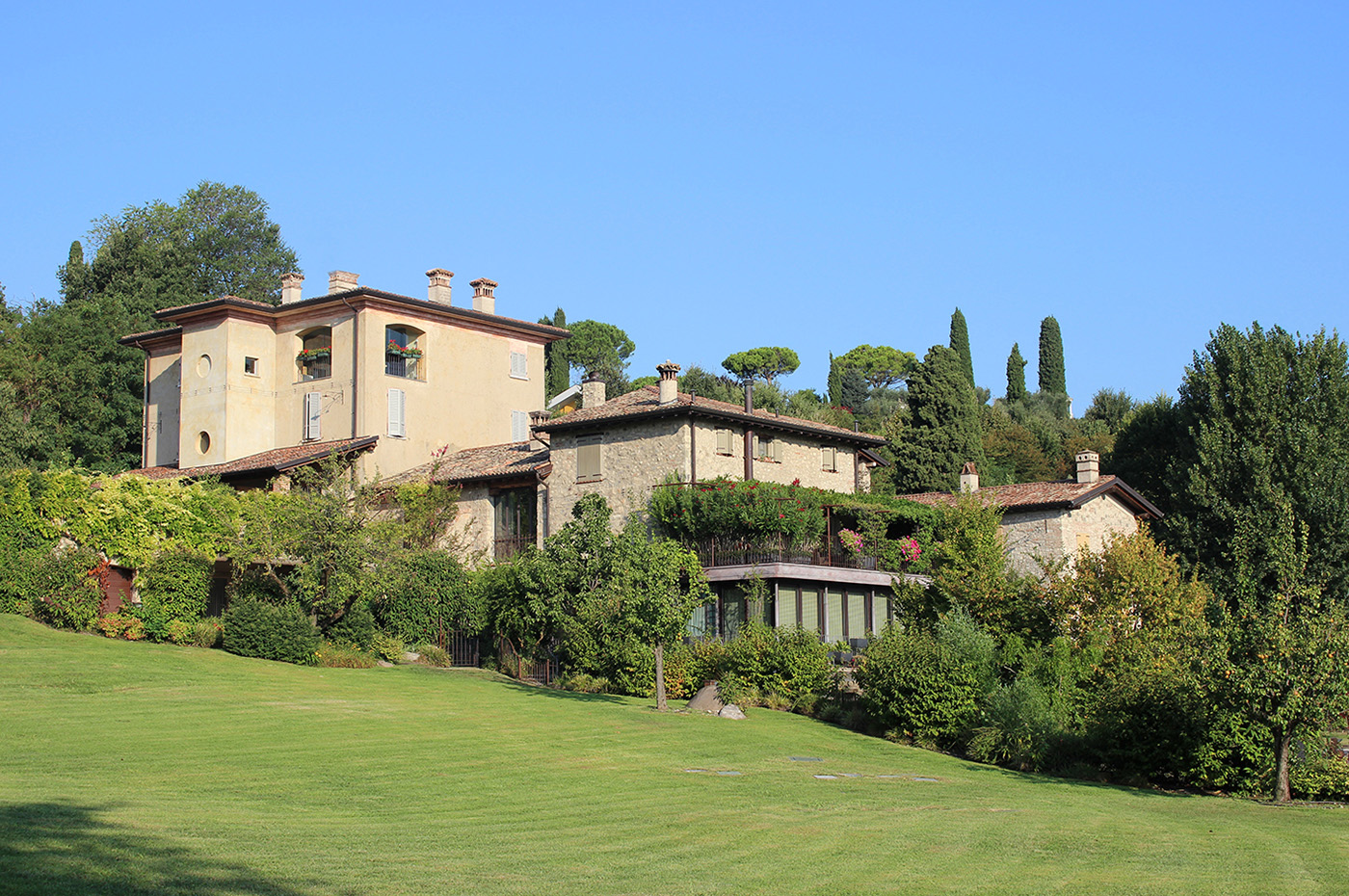 The pearl of Garda Lake . The natural stone has allowed the village to renew itself without forgetting its past
We are in the area of Brescia, in one of the most popular tourist resorts on Lake Garda, situated in the moraine hills near the lake shores. As far back as 2005, during a renovation and extension, Geopietra® started from the natural context of the area and worked on masonry innovation, following a careful study of the original techniques and materials.
Using proudly manufactured natural stone allowed the village to renew itself without forgetting its past. The innovations dialogue with the existing, adapt to the local landscape and at the same time astonish the observer, showing the modernity found in the elements of tradition itself.In order to reproduce the existing old masonry, great care was taken in the selection of the patterns, with their irregular shapes, as well as in the choice of colours, in order to obtain a final blend that would fit into an already familiar environment.
The tones of the cladding, Earth Brown and Earth Grey, were chosen to adequately reproduce the antique shades already present in the structure and to complement the warm tones of some of the building elements, such as the curved roof tiles, the wood of the entrances and the bricks. In addition, it was opted for an over joint laying and the artfully insertion of specially broken stones and bricks, making the new volumes indistinguishable from the original ones. The naturalness of Geopietra® cladding, combined with the irregularity of the coarse-grained grout, coloured with Marche shade, allowed the beauty of the structures to remain intact.
Arches, architraves and Terrakotta brick details blend perfectly with the natural solid, creating decorative details that are typical and respectful of the complex. The long entrance walkway and all demarcation walls were also reconstructed with Murogeopietra®, specially composed at the request of the client.
17 years passed: this village continues to spread its charm and the masonry clad in Geopietra® manufactured natural stone still blends in with the lush vegetation that thrives in this mild climate zone. The proposed images refer both to the year of its debut, in 2005, and to the recent state of the complex, during the last spring.
Gallery