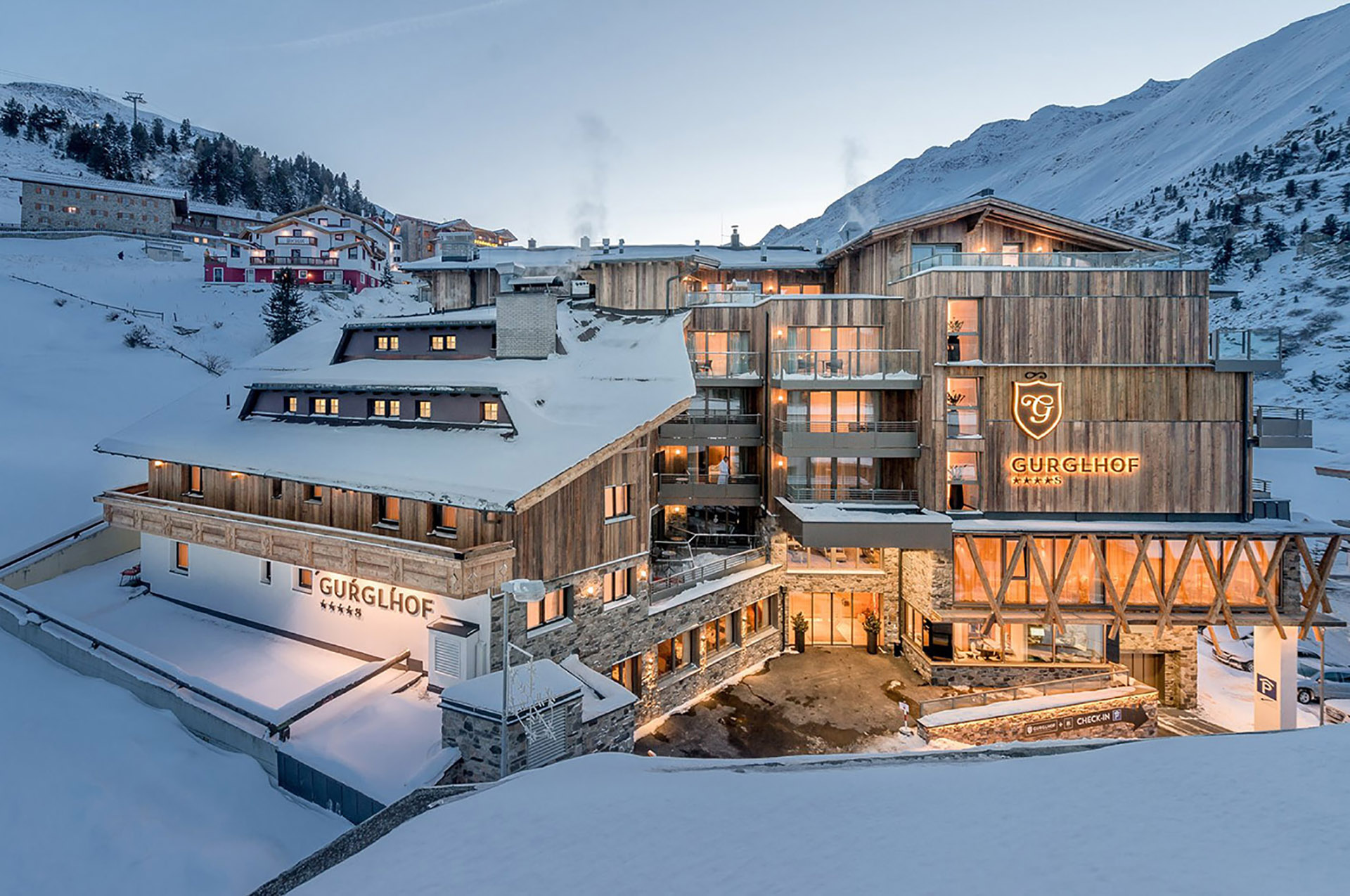 Hotel Gurglhof in Austria. Wood and stone finishes combine traditional and modern style
Today Hotel Gurglhof is a superior 4-star spa and skiing location, with 65 elegant rooms, a large restaurant and a stunning wellbeing area. The renovation project was carried out by the company Geisler & Trimmel.
The interior of the hotel has sharp lines, an alpine style and a modern vibe. The pine wood finish is ubiquitous, but creates a light, airy feeling. The architects have created a harmonious blend of luminous surfaces and furnishings with a smart, sophisticated style
Guests can also enjoy a high standard of comfort in the wellbeing area with swimming pool, a luxury sauna, treatment rooms and relaxation areas. The patterns on the ceiling are eye-catching in this area, where soft lighting and warm materials provide a contrast to the crystal clear water. Reflections and glistening lights transform the area into a beautiful artistic creation
The renovation also includes the design of the façades. Geisler & Trimmel arranged the wood grain and ONODEGNO model of the Geopietra® manufactured stone veneer vertically, to make the volumes of the hotel compact and distinguished. Shades that are more vivid have been used here, and the technical, functional walls make the most of the space available, moving under the articulated roof of the building
The spectacular stone walls create an organic base, and the creative use of criss-cross beams connects the walls to higher floors and the pattern of window and balcony apertures. The geopietra® covering is laid on the guaranteed abitasistema® cladding. This procedure makes it possible to safely apply the stone covering up to the seventh floor of the building. Earthquake and façade fire-propagation tests passed recently in France make us proud of the unrivalled technical features and performance levels of the murogeopietra® system, which is unique in Europe.
Gallery