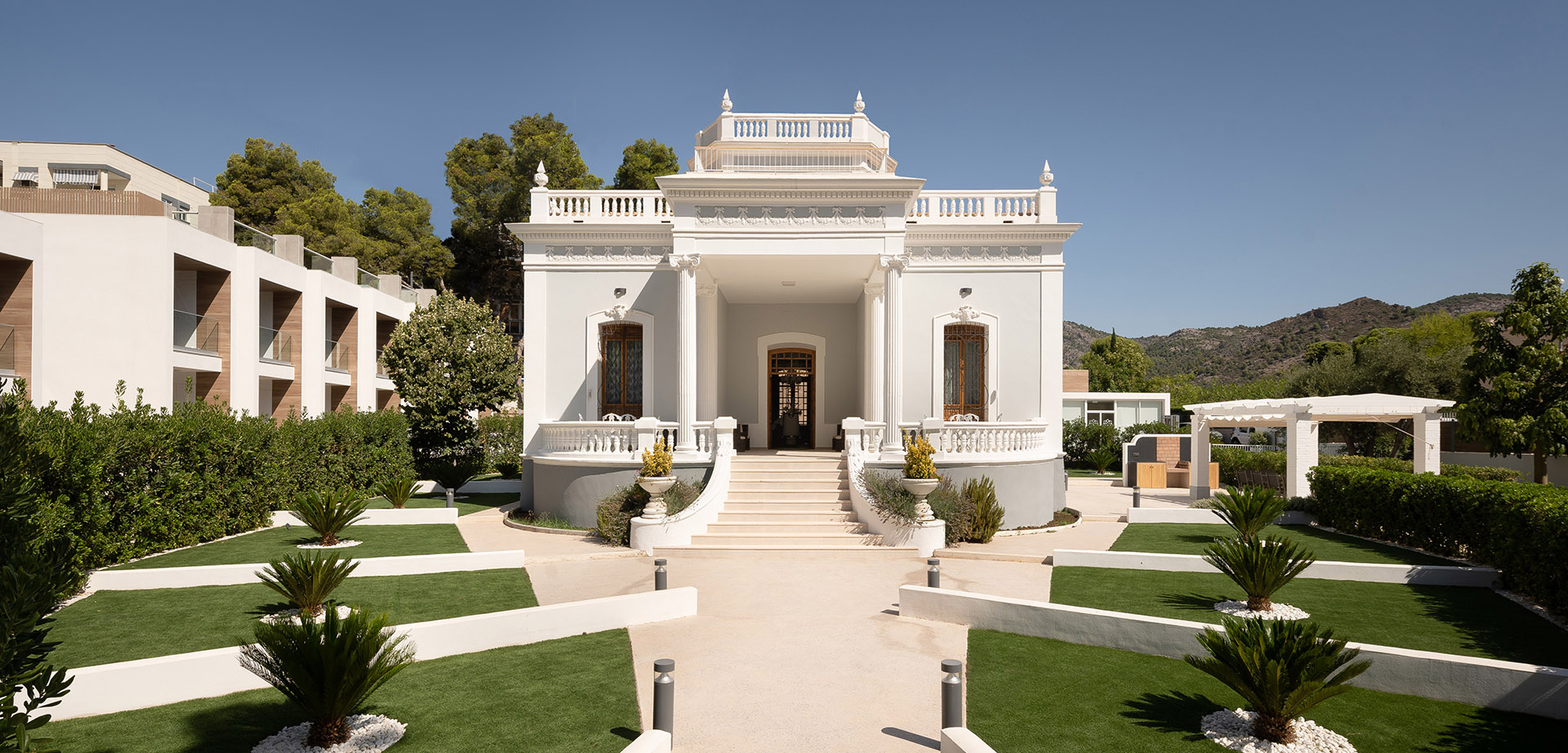 Hotel to compendium of a Villa. The classic language blends with the contemporary one
Studio anahuja&partners plans both the renovation of the historic villa and the hotel complex built around it. In this project the classic style contrasts and merges with the deliberately modernist style of the new structure.
This is a project for the renovation of a villa dating back to the middle of the 20th century, protected by local urban planning regulations as a local heritage, so it could only be subjected to preservation, restoration, rehabilitation or renovation work. It has recently been rehabilitated as a luxury single-family home.
The conservation of its volumetric configuration was obligatory, as was the maintaining of an area of reverence around it with specific separations for any new buildings to be erected. Respecting these conditions, the envisaged project tried to respect the original structure as much as possible with all the modifications justified as elements of consolidation and structural reinforcement. As far as the interior design is concerned, a classic language, a combination of tradition and modernity was proposed.
The hotel complex is organized around the villa and consists of two buildings on two floors. The hotel facilities are located in the northern part where there is a restaurant and event room on the ground floor and a multipurpose room in the basement.
Gallery