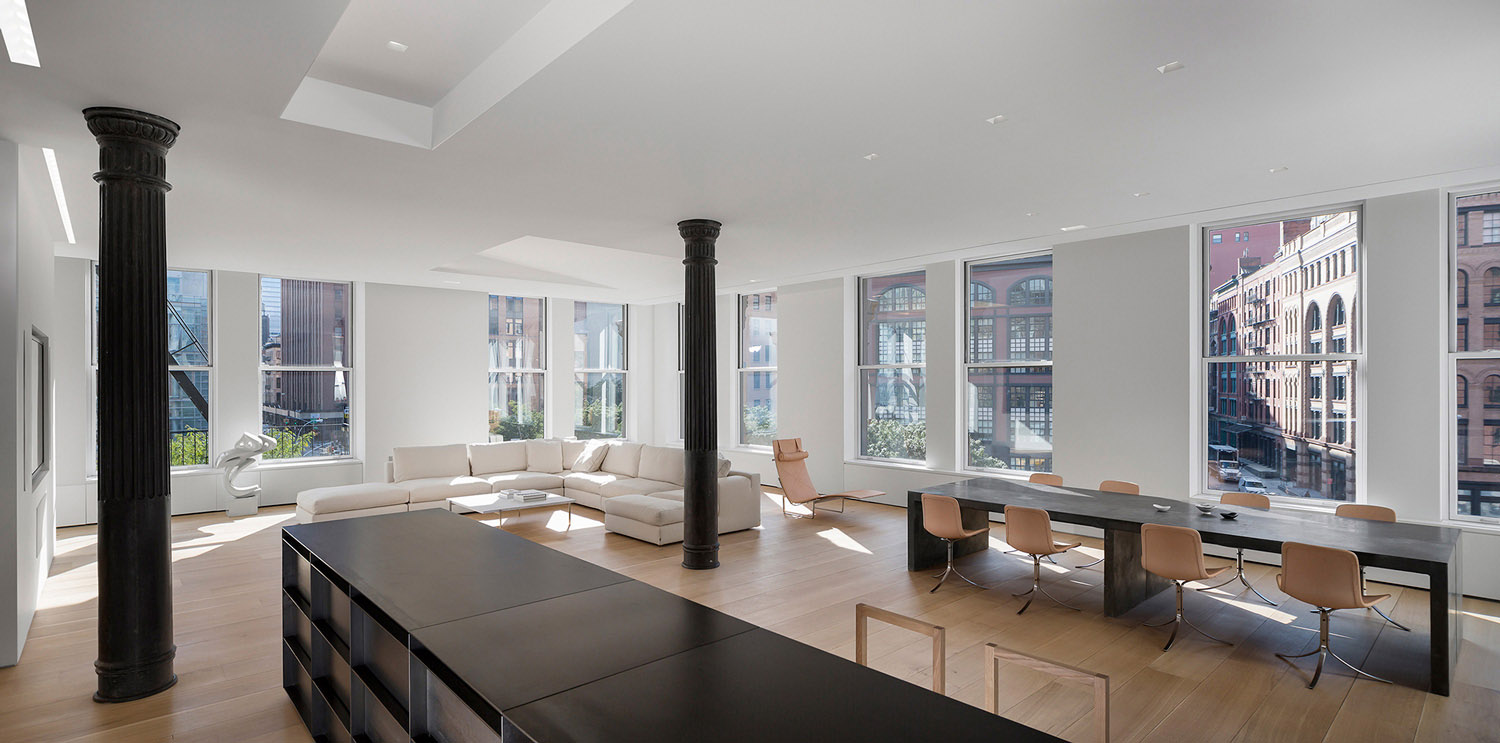 Industrial loft for a photographer in New York. Oak floor and cast iron details
Desai Chia Architecture renovates a New York loft for a photographer looking for a stimulating work environment. A space that would serve both as a gallery for her photographs and as a living space in which she can enjoy her privacy
Just outside the entrance vestibule there is a reception area, with a library, where the owner can meet with other gallery owners. This space acts as a hinge between the east area, where there is the private area of the loft, with the bedroom and the south area, a recreation area with a kitchen, dining room and living room.
The different lighting strategies that enhance the architecture are inspired by the art of James Turrell: thanks to cuts and folds in the ceiling the light ricochets gently. The same stale, windowless light is bright and airy.
The new oak floor connects and unifies spaces. The same oak planks are used to cover the walls and the furniture, making the spaces warm and welcoming. The design elements are made of raw steel, satin-finish aluminium, solid oak and white resin.
The bathrooms are characterized by light, streaked stone, a break from the intensity of the city. The sinks are customized with resin, in the shower some niches have been cast in the resin walls to create a solution of continuity.
Gallery