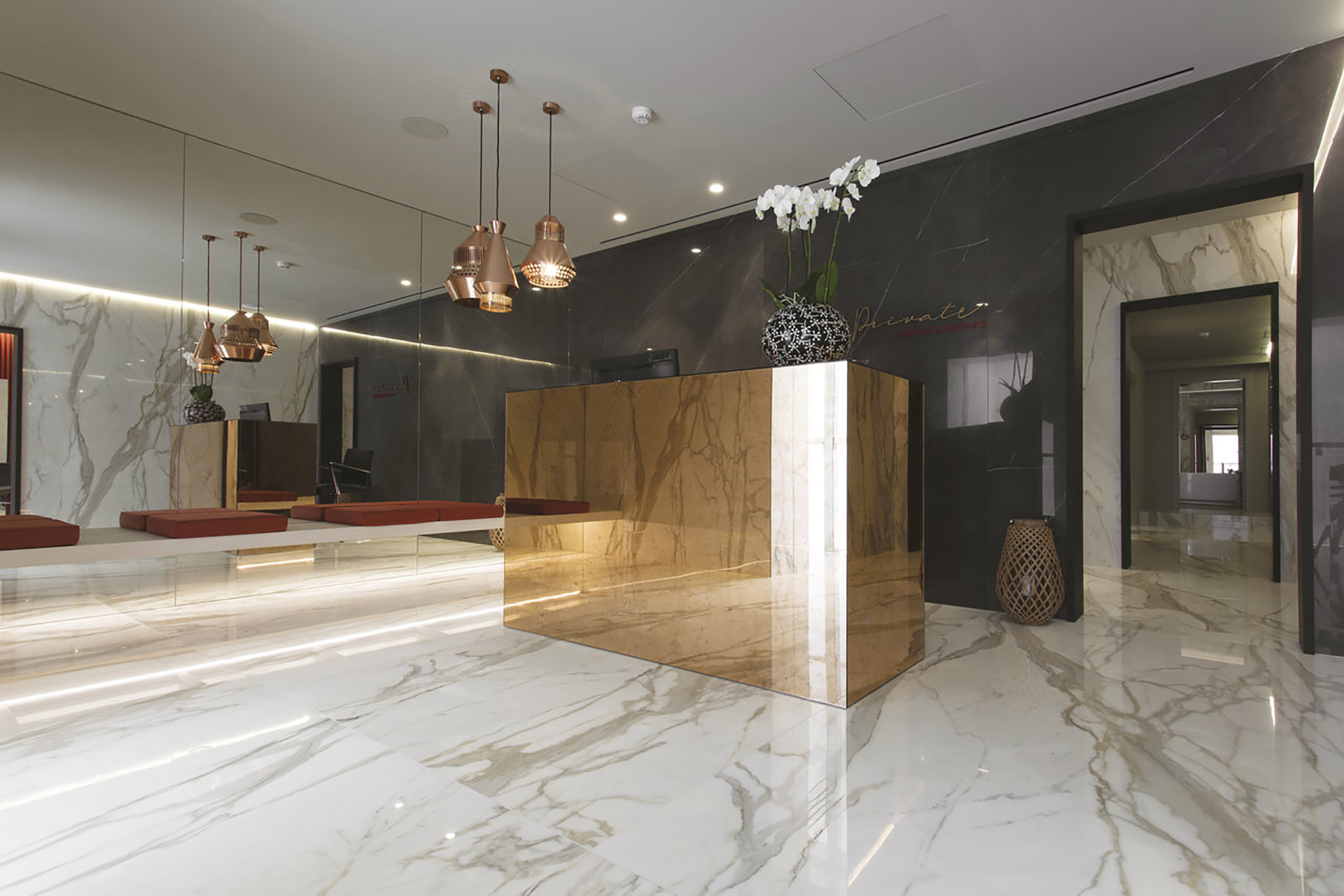 MarePinetaResort in Milano Marittima. An icon of style, emblematic of the most exclusive hospitality
The MarePinetaResort is a historical hotel in Milano Marittima, built in the 1920s and recently given a new lease. The proprety chose Fiandre Architectural Surfaces because of the pioneering spirit that drives the brand and its ability to combine beauty and durability in every product.
The most recent restyling, signed by Studio Lissoni in Milan, was to create an oasis of hospitality, services and comfort, restoring prestige to the structure and combining the illustrious past to contemporary lifestyle
Stage one of the project involved the complete rebuilding of the exterior of the restaurant, deliberately created with a totally different style, before moving on to the renovation of the ground floor, guest rooms, conference rooms, club house, beach establishment and spa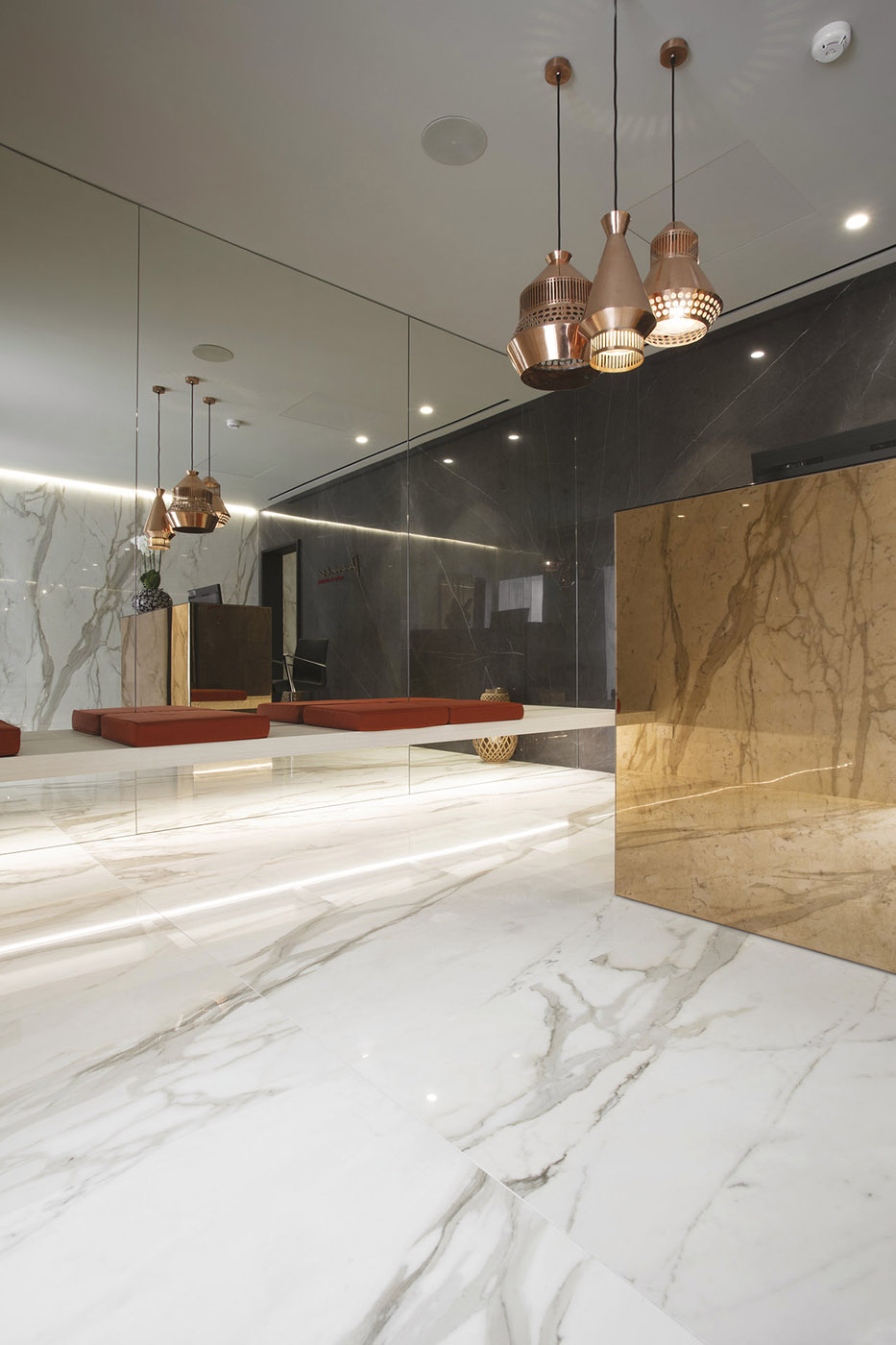 Wellbeing is the leitmotif that links every aspect of the experience on offer at the MarePineta Resort. From the superb comfort of the guest rooms and the excellent, to the ample space dedicated to countless recreational facilities, the attentive and discreet service, and the resort's veritable pièce de résistance: the "MarePineta Private Spa by Clarins"
The pride and joy of the resort, the Spa is an oasis of peace and tranquillity where clients can rediscover health and beauty; a gem of delightful aesthetics and functionality designed to instil tranquillity, harmony and serenity. Each space is crafted to convey a different mood, thanks to precious coverings by Fiandre Architectural Surfaces, which are used to stunning effect on floors and walls
The floors feature Quiet Rock surfaces from the Quietstones Maximum collection with 150x150 cm size slabs plus Calacatta Elite from the Marmi Maximum collection in 300x150 cm large size slabs with a bright finish
The latter texture is also the covering selected for walls, which are also embellished with another two captivating textures, again in the large slab size: Eminent Brown from the Eminent Wood Maximum collection in the Satin version, and Pietra Grey from the Marmi Maximum collection in the bright version.
Gallery