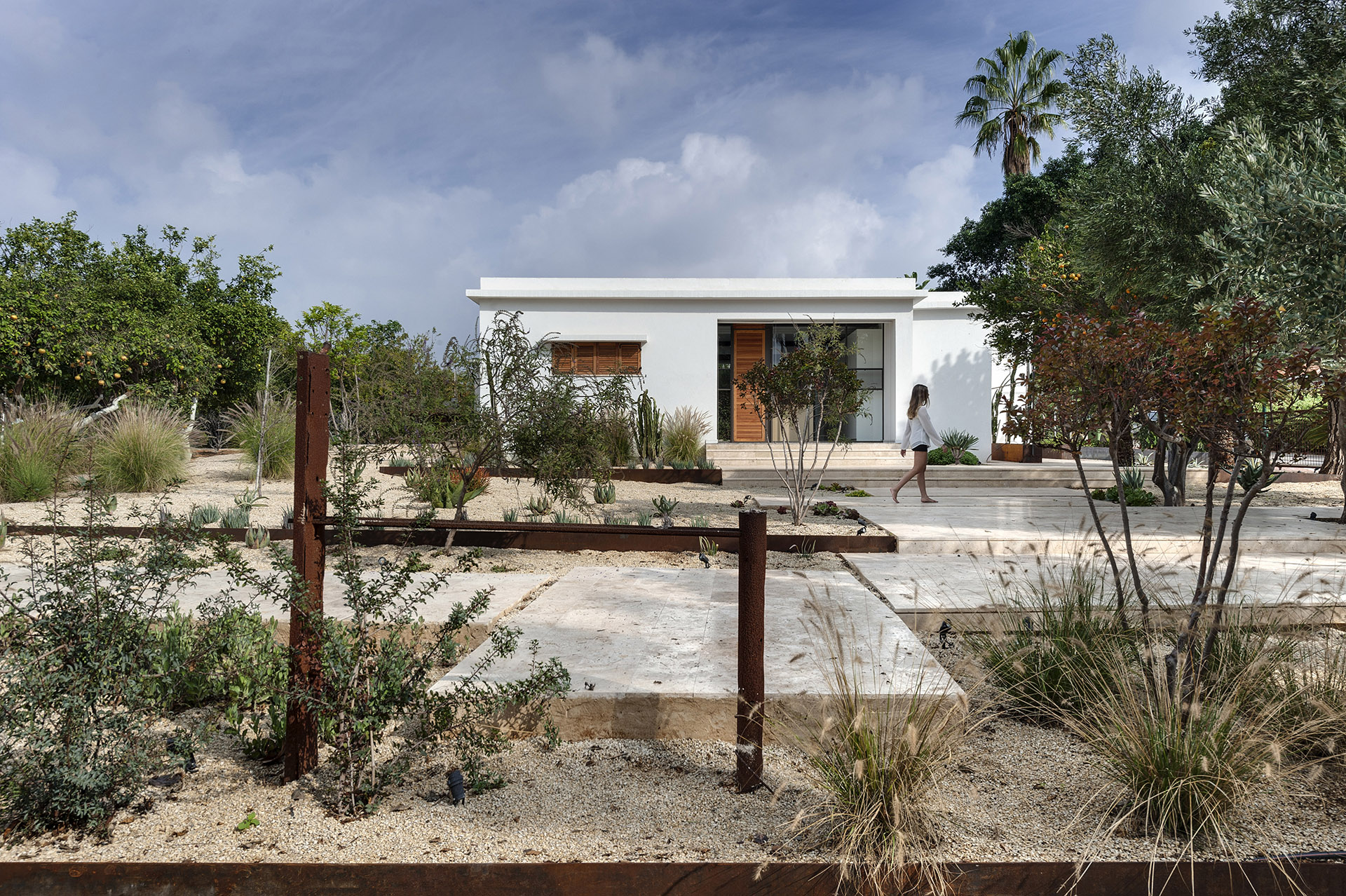 Mediterranean house in Israel. Properties among lush green fields, orange and cactus groves
The house, belonging to one of the founders of the town where it is located, Bitzaron, a small town off the east coast of the Mediterranean, dates back to 1935 and the surrounding orchards inspired the structural rearrangement of the house.
The state of the house before the renovation work was the division into rooms in the style of the 20th century. Inside, the space is reminiscent of the orchards surrounding the house. The rooms symbolize the rows of trees, flanked by a central space, consisting of the dining room and kitchen.
It was decided that the central axis of the house should be open, thus facilitating natural ventilation and the entry of natural light at both ends of the axis. The floors used on the terrace are inspired by those of the past, as are the wooden shutters.
The land around the house includes centuries-old buildings, such as the old chicken coop and another unit that now serves as a guesthouse. The final result of this project is an isolated Mediterranean house where you can enjoy the beauty of the surrounding natural environment.
Gallery