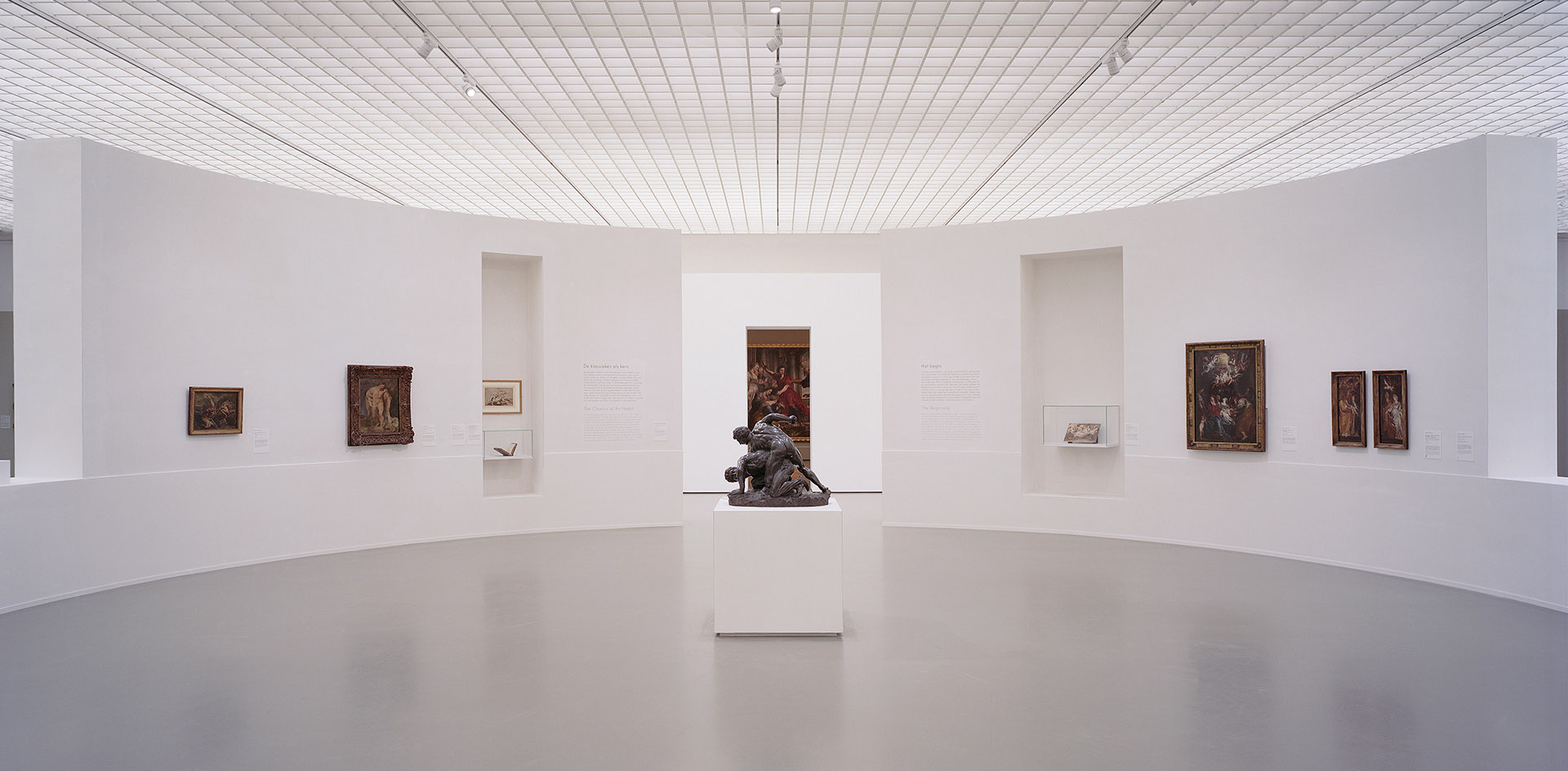 Museums with collections by the artist Peter Paul Rubens. The architecture is inspired by the exhibition layout
Ard de Vries Architecten designs spaces with a classic style as a backdrop for Peter Paul Rubens' unique collections of oil on panels, with classic and sublime yet contemporary coherence inspired by Leon Battista Alberti
The Boijmans Van Beuningen Museum and the Nacional del Prado Museum in Madrid decide to combine their best works, including those of Rubens, the first artist to make oil sketches on relatively small panels.
To make his works stand out in the exhibition and to make them receive the maximum attention. Spatial gimmicks such as perspective and orientation were used, placing the sketches in the foreground.
The design of the spaces tries to relate to the architectural style of Palladio, Asplund and Siza, although the most important reference is to Leon Battista Alberti's Cappella Rucellai, which dates back to just before the 16th century.
From the entrance of the museum you walk along a closed corridor, which creates some distance. From the corridor you end up in a square space, with a round light at the top. On the right you can see other works, while on the left three entrances lead to the centre of the exhibition.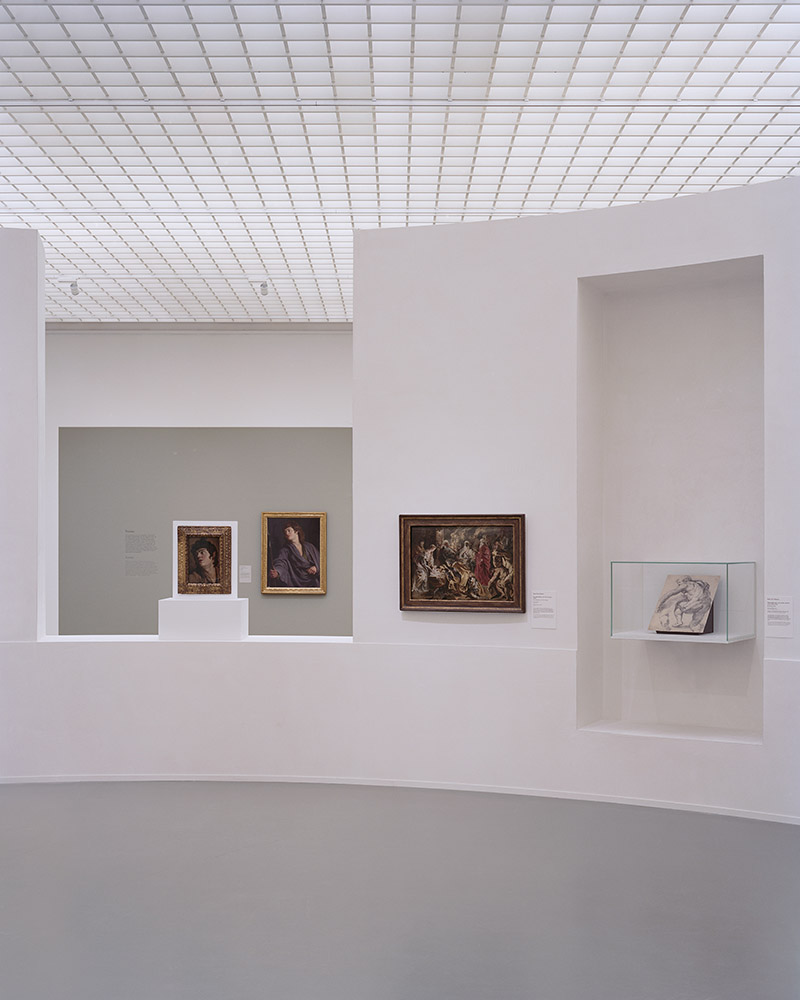 Going through one of the three entrances, you arrive at the heart of the exhibition with a sculpture of the wrestlers in the centre. The works of the classics and of Rubens' period are hanging in the circle. The rectangular space around the walls are made thicker in order to create niches in which to insert the works more effectively.
Gallery