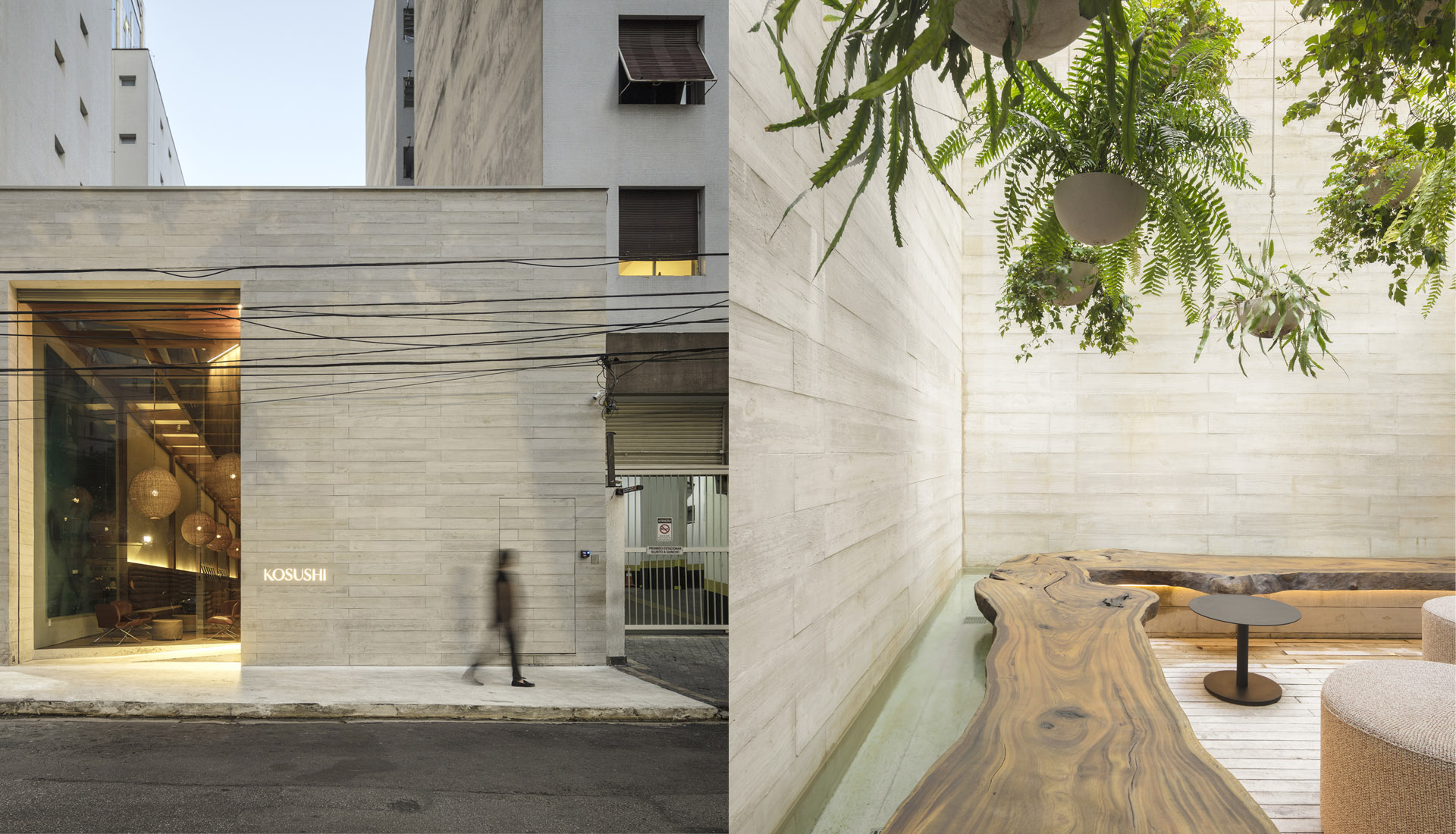 New design for a restaurant in São Paulo. Different use of spaces for renovation
São Paulo is home to one of the largest communities of Japanese immigrants and as a result, the country's cuisine has been fully integrated into the life of the city. The owner of Kosushi calls the studio Arthur Casas to give a new life to the restaurant.
The idea was to give the restaurant a new facade, modify the rear exterior space, reducing the number of tables and allocating more space to the bar.
The first step was to acknowledge those architectural elements of the original design that remained attractive and had resisted the fashions and trends of that period and therefore had to be maintained.

The facade of the restaurant, located on a quiet and traffic-free street, has been equipped with a huge window that creates a greater permeability between the space and the street. In the area previously reserved for the main dining room, there is now a large rustic granite counter, with all the typical imperfections of the raw material, which runs for 9 metres throughout the waiting area.
The back garden now includes a living room, covered in white concrete, with two waterfalls, hardwood benches and other furniture that complete the room. The tables with Silestone tops and white concrete legs, the large spherical wicker pendants and the metal bookcase decorated with Japanese ceramics, have all been specially designed as part of the renovation.
Gallery