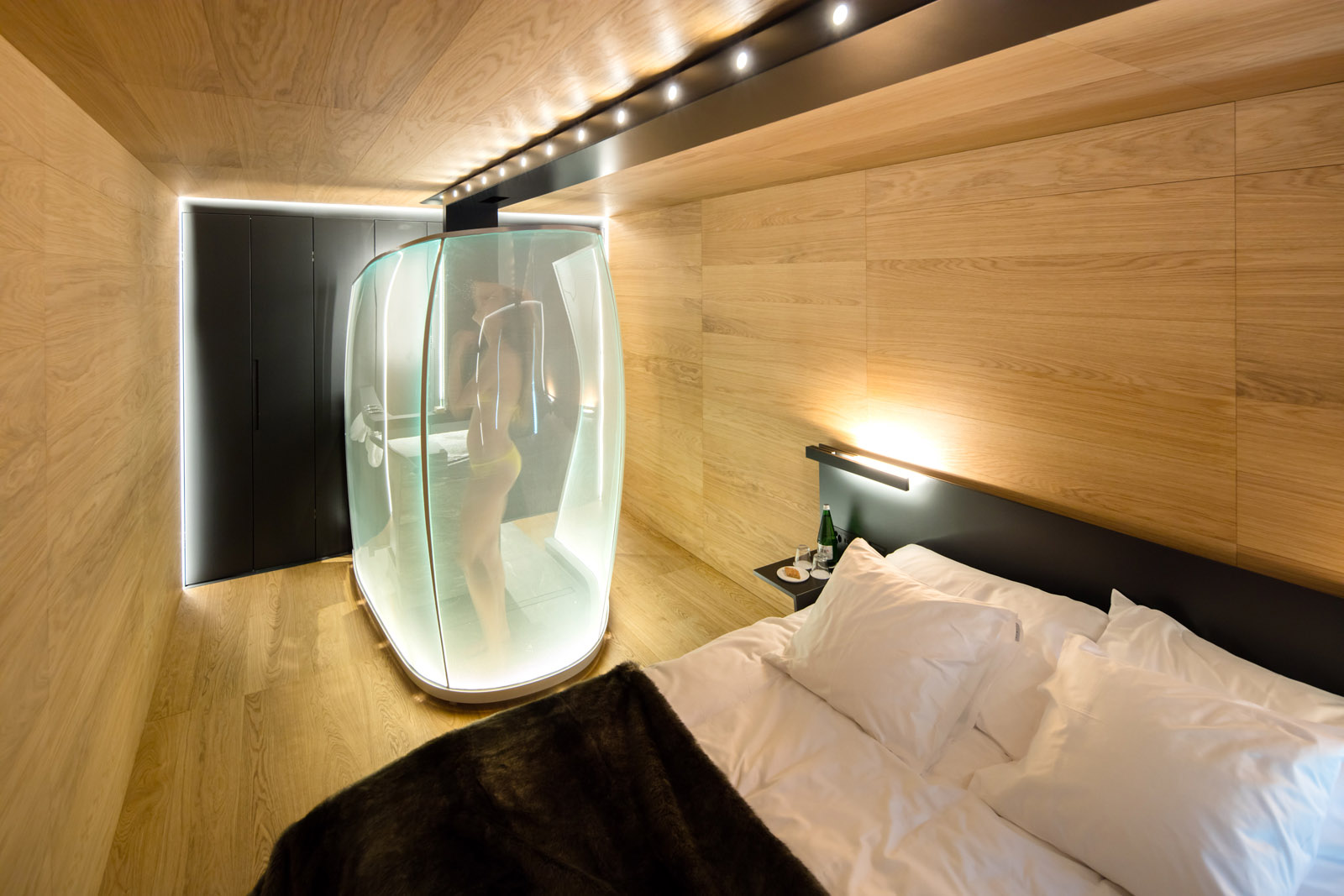 Prototype for a suite in Switzerland. Luxury through materials and sensory experience
Morphosis Architects proposes a sample room as a renovation of a series of suites for a hotel in Vals. The rooms have been redesigned by re-examining the concept of luxury, focusing on the scale of the furnishings, colour, touch and natural context.
For 7132 House Of Architects Hotel in Vals, Switzerland, the renovation concerns a series of rooms with a size of 20 square metres whose project starts from the analysis of the new definition of luxury. The main concept is to reduce the elements to a minimum by focusing on refinement, furnishings, colour, tactility, unexpected shapes and connection with the natural context.
Every aspect of the room, including the lighting, the bed, the furniture, and the shower/washbasin, have been designed in close connection with the shape and size of the space, to raise the standards of all the routine actions for a luxury stay, transforming it into an aesthetic experience.
Located in the deep valley of Valser, two and a half hours from Zurich, the experience of traveling to the hotel is unique; you travel along a road " surrounded" by an incredible mass of alpine rock, earth and greenery. The studio has tapped into this " captivating experience" in the design approach of the rooms, which are wrapped with natural materials of local origin, different veins of Valser stone, which vary in colour, shape and texture, or streaks of oak from the nearby forest.
The heart of the room is the curved, hot-bent double shower designed by Morphosis and manufactured by Cricursa in Barcelona, an abstract sculptural object that stands out in luminous contrast to the natural surfaces of the room.
Gallery