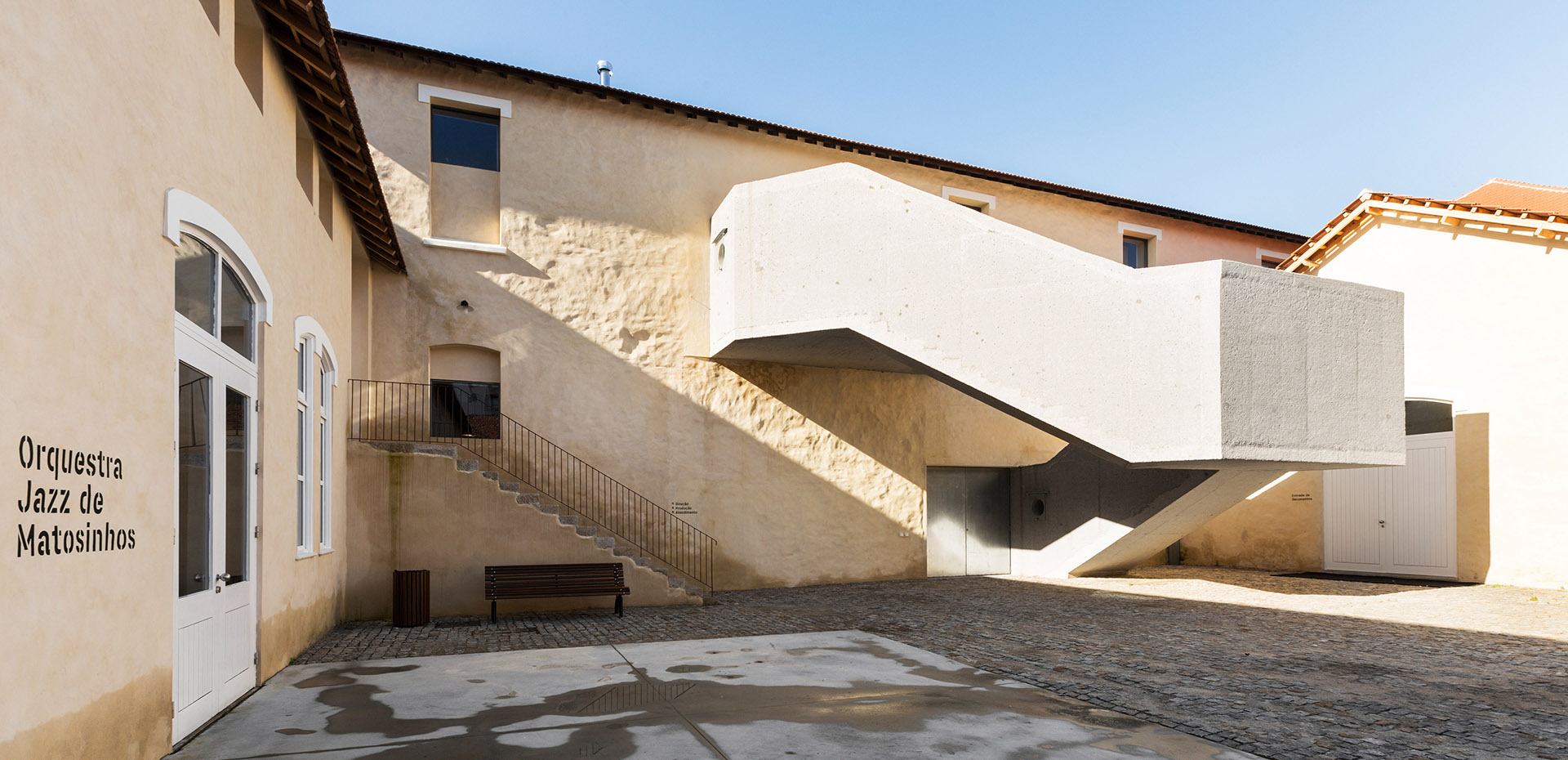 Rehabilitation of a historical complex. Stone and wood alternate alternating in an interplay of textures and colours
In the rehabilitation project of the Real Vinícola complex, in the Portuguese municipality of Matosinhos, the Jazz Orchestra is also installed, a space dedicated to the promotion of interaction between art, technology and science through multidisciplinary projects.
The Jazz building is located to the south of the Real Vinícola complex. This wing has rehearsal spaces, offices, training and recording rooms, flexible spaces according to needs. Empty and abandoned spaces and volumes are invaded by a combination of materials
The diversity of materials used is reflected in different multi-sensory experiences, also resulting from the acoustic effect created in certain spaces. There is a strong contrast between the exterior and interior: the first is wide and bright, the second closed, characterized by the wooden material and the daily different textures, colours and lighting that influence the perception of each space.
Exploring the potential of the senses, the project sought above all to create a harmonious combination of new and existing materials, trying to preserve and maintain the memory and history surrounding the building.
Gallery