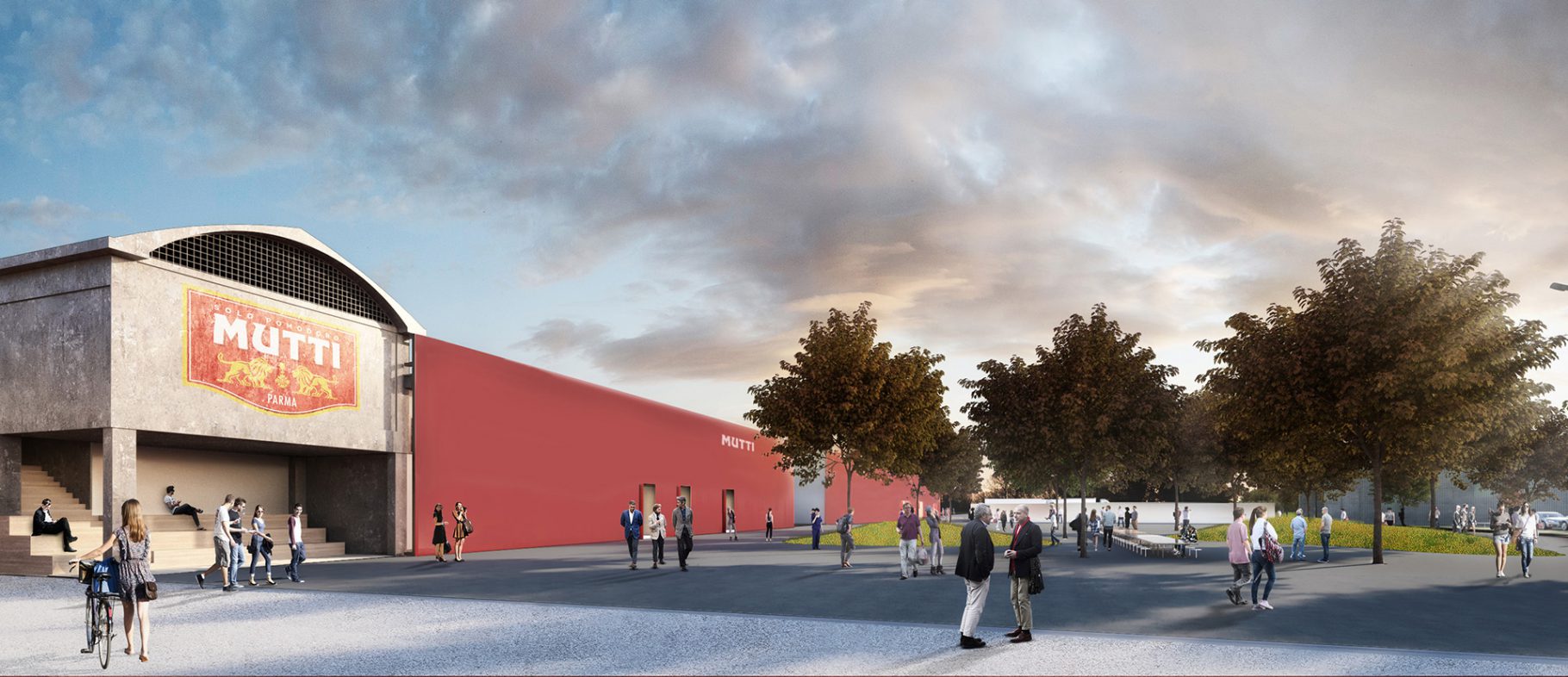 Reinventing Company Spaces. Design Competition in Parma
Carlo Ratti Associati (CRA) was the winner of the international competition to design the headquarters of the company producing Mutti tomatoes in Montechiarugolo, not far from Parma. The project features a pavilion with walls made of glass vases with tomato sauce
Carlo Ratti Associati studio won the international competition to design the headquarters of Mutti, one of the world's leading tomato brands. The general plan was to open the factory to the public and include a new visitor centre whose walls are made up of glass jars with tomato sauce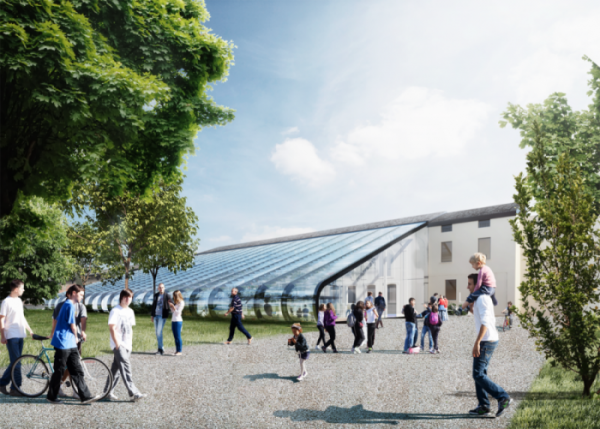 The competition included the new headquarters and the revamping of the entire area in which the Mutti factory has expanded over the last 100 years. The 250,000 square metre master plan overhauls a number of production facilities, while at the same time creating better environments for workers, employees and visitors. The project reconsidered the factory's connection with the surrounding landscape, with the aim of becoming a destination in Montechiarugolo, near Parma, in the centre of Italy's "Food Valley"
The factory extends out into the countryside, through a pair of semi-transparent walls, each built with thousands of glass jars of tomato sauce. This structure, marked with the company logo and digitally illuminated at night, becomes the most recognizable element of the factory. The fenced-in visitor centre will house a number of public functions and will house a restaurant surrounded by an orchard, an auditorium for events and a control room where people will be able to follow the stages of food processing while being carried out in the factory in real time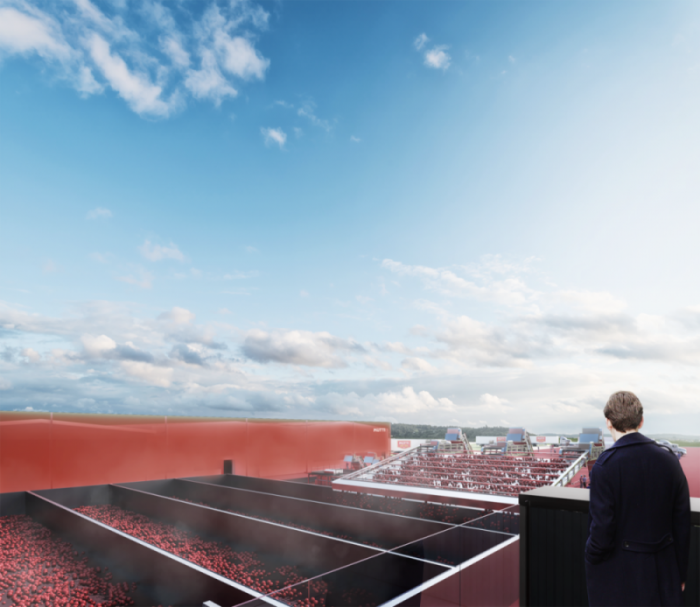 At the top of the visitor centre, people can access a public terrace, from which they can view the first stage of food processing. Freshly harvested vegetables are poured into the washbasins in tons, allowing visitors to admire the sight of millions of tomatoes falling into an endless "red waterfall"
In the renovated factory, the landscape joins the industrial plant. A new 24,000 square metre biodiversity park will be set up to surround the entire area, blurring the boundary between nature and industry. In addition, the project envisages new workspaces, including offices immersed in a lemon grove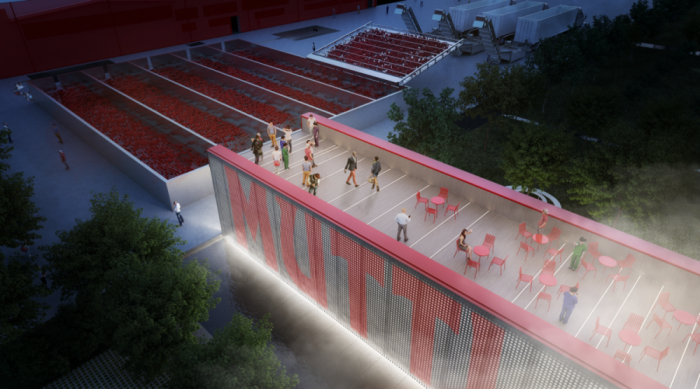 The client's ambition has been to create a model in which both individuals, the territory and the supply chain coexist in harmony with the business. And they also want to express 'intelligence' through their headquarters. Mutti comes from a long history. With the CRA project, innovative solutions have been developed that reflect the values of the company, which has always sought to achieve excellence and quality in all fields
Gallery