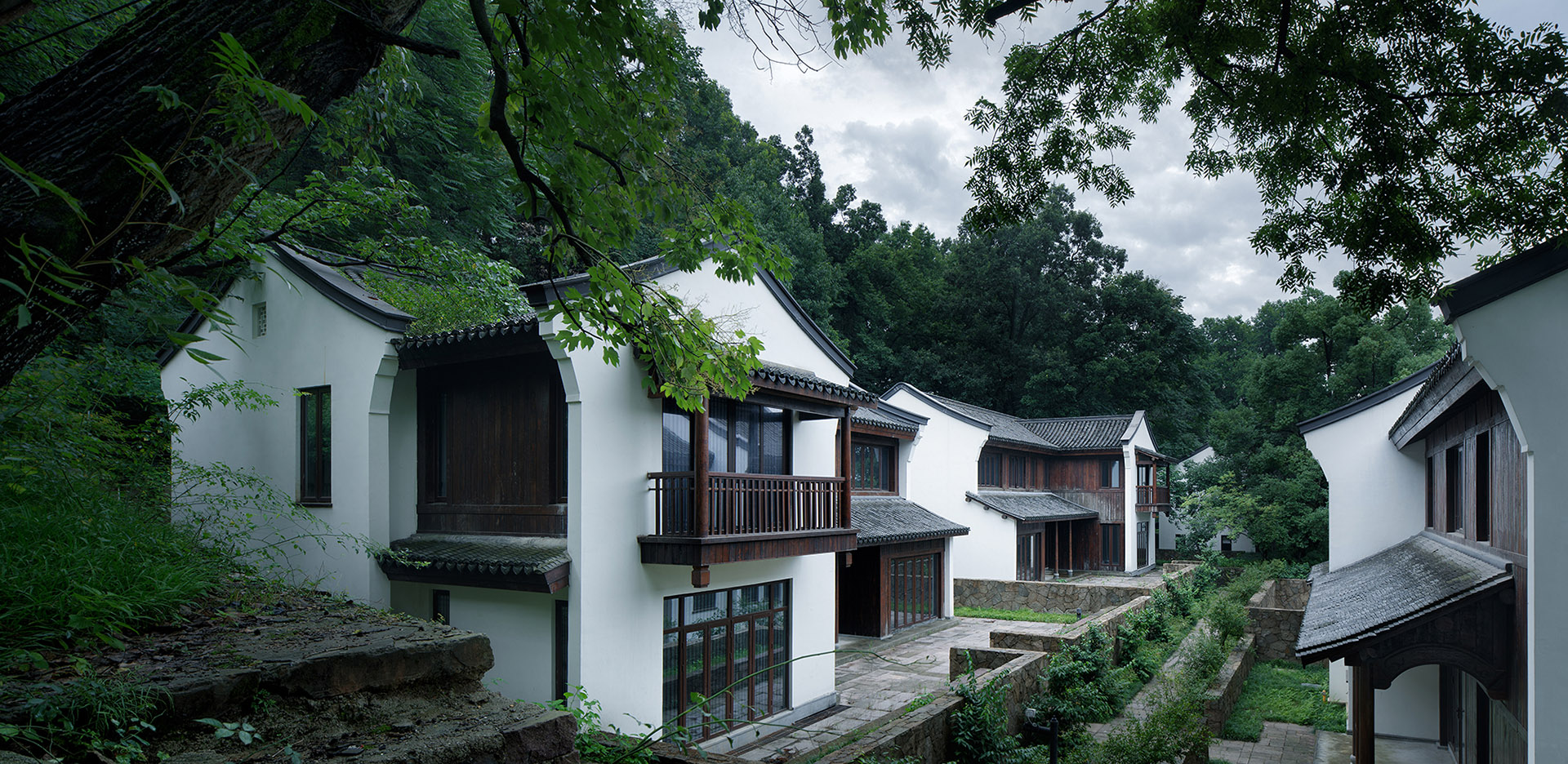 Renovation of a Hotel in China. Respect for tradition through materials
The project of the Hangzhou YaGuQuan Shan Hotel, designed by the UAD Studio, was aimed at respecting the natural environment and inheriting the historical heritage. Through the use of materials, both the interior and exterior reflect the history of local architecture.
The Hotel is located at the intersection of San Tai Shan Road and Hu Pao Road in the West Lake District of Hangzhou. The total area of the building is 31363 square metres with a total number of 182 rooms, mixed between single rooms only for accommodation and rooms complete with a typical Japanese dining room, as well as annexes such as a conference room, gym and indoor swimming pool.
The entrance courtyard, due to the slope of the ground, leads directly to the second floor, here a minimalist design aimed to represent the general artistic effect. From the entrance ramp you can have a general view of the landscape among trees and natural rocks that are reflected on the water.
The structure of the hotel consists of many courtyards in order to separate the various functional areas and give more privacy to the rooms which are located south-west of the main part of the hotel. White walls, black tiles, large eaves and slate floors are the main decorative elements.
Gallery