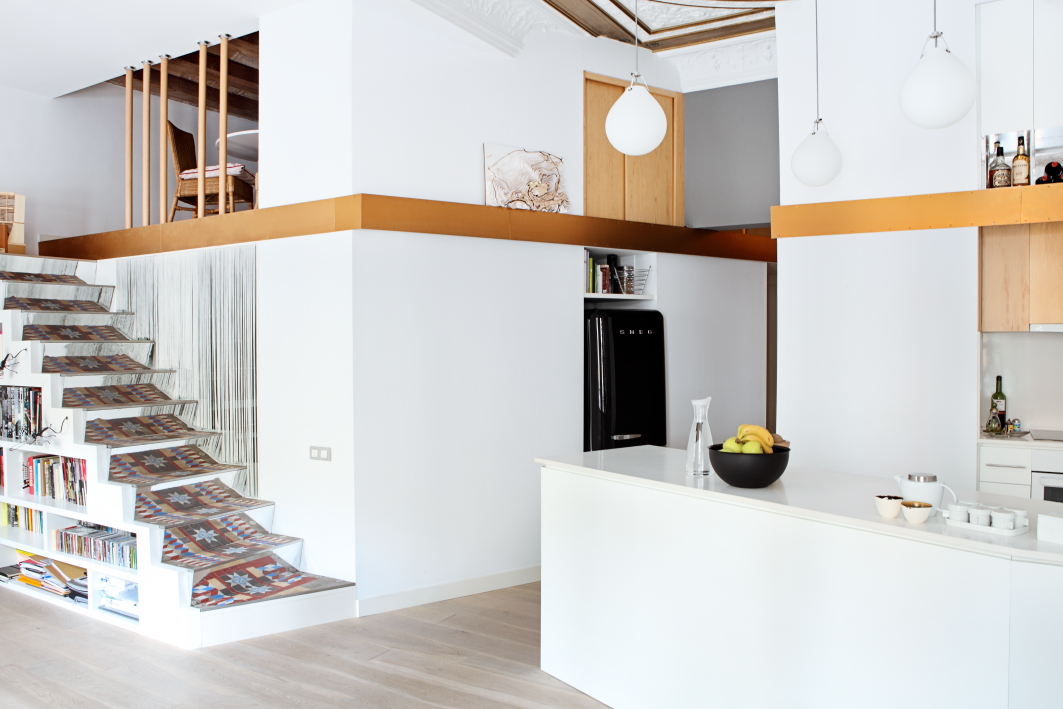 Renovation of a house in Barcelona. A diagonal spaces give originality to the project
The Miel Arquitectos studio dismantles the structure of the existing walls and creates new physical and visual connections in the historic apartment in the heart of Barcelona, reinterpreting the spatial structure.
The renovation is a reinterpretation of the spatial structure of the apartment from the late 19th century, typical of Barcelona: with the succession of the isolated rooms
From the studio of the apartment a geometric pattern in the Cartesian plot emerged, a diagonal axis crosses the spaces, from the entrance door, an intermediate passage area and one of the large windows overlooking the street. Hence the project's diagonal axis was formed.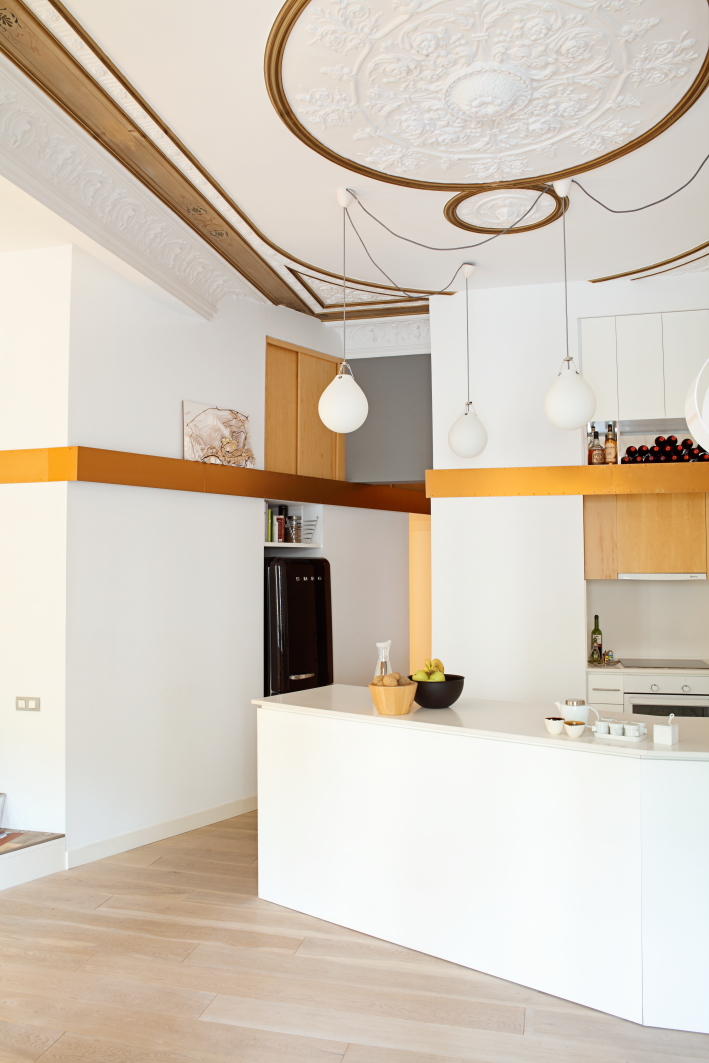 The restructuring of the spaces gives rise to an unexpected visual impact, whose origin is always the main room, which performs a function similar to that of the "control room". From it, the whole courtyard can be seen from another room, through the distributor a bathroom can be seen and the whole bathroom on the suite is like everyday life; it is this "diluted" bathroom that allows you to brush your teeth with the light and reflection of the trees in the street.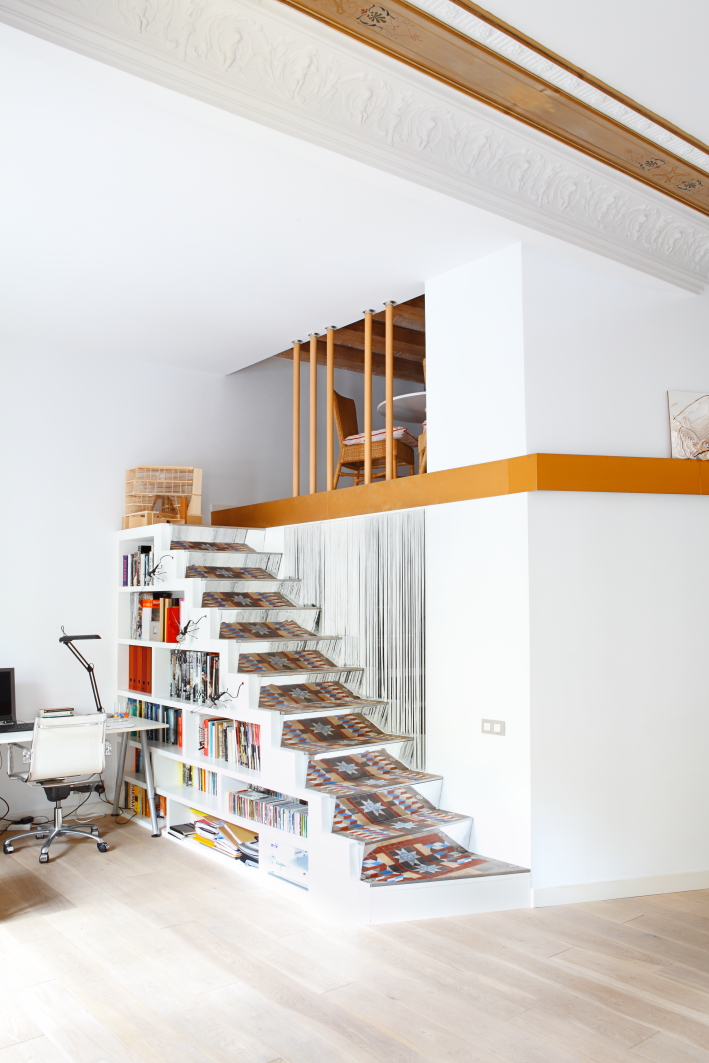 Two gold guides re-trace the bodies that slide on both sides of the diagonals, two technical guides that support the wired, lighting, door guides and a sliding staircase. These golden lines establish a horizontal division in the plain: up to 2.20 m slides through the living space and, above all from the given chariots of space, with another staircase organizes storage lofts, bottle racks, the entrance of the zenithal light in the bath or a multipurpose room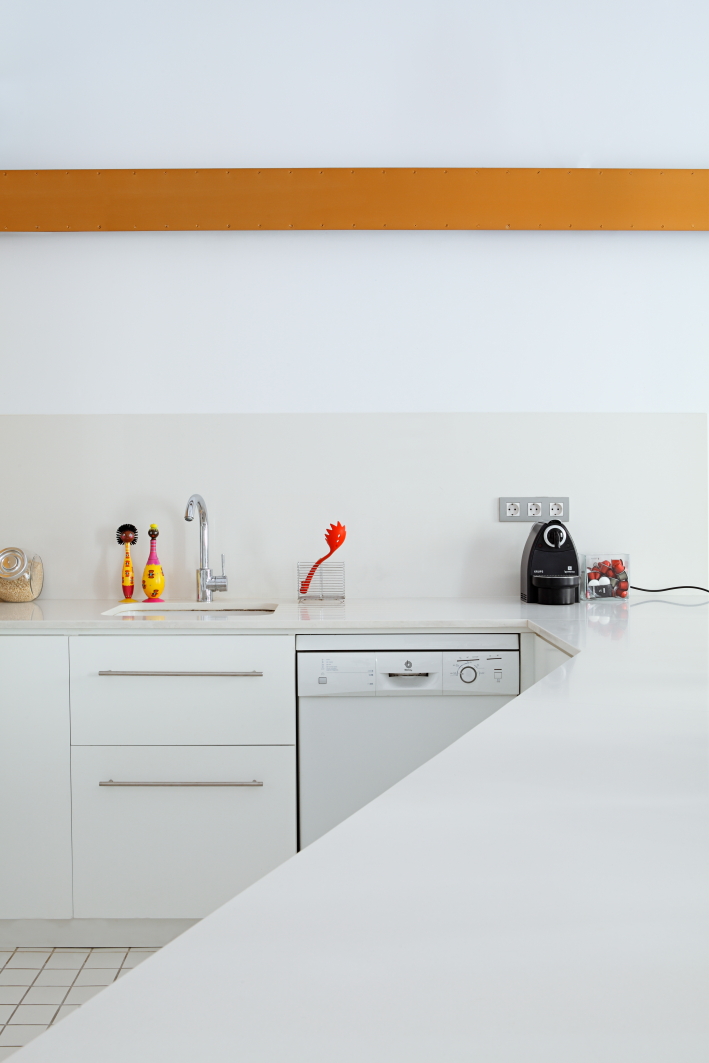 The apartment develops a fresh interaction with its origins that can be discovered between the gold ceiling art craft of the dining room and the dance of illuminated water drops in the tactile experience of the wooden beams that support the floor within reach of your hands in the mezzanines or staircases - furnishings that the wealth formed for the mosaic re-consisted of the old life, which multiplies with reflection like a magic carpet.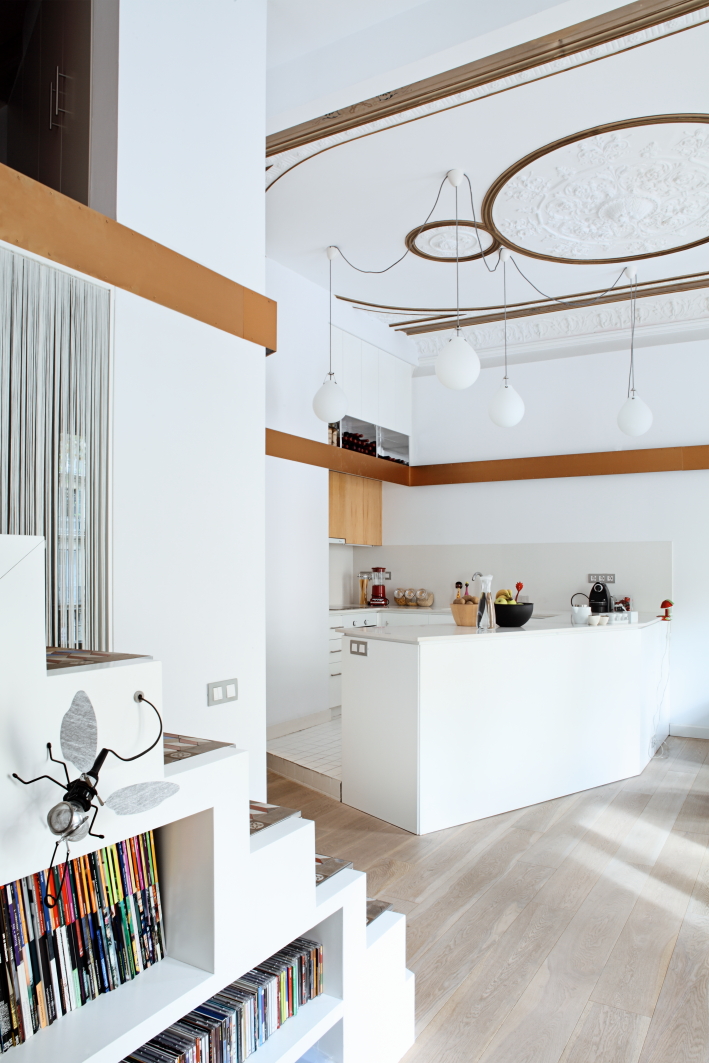 Gallery