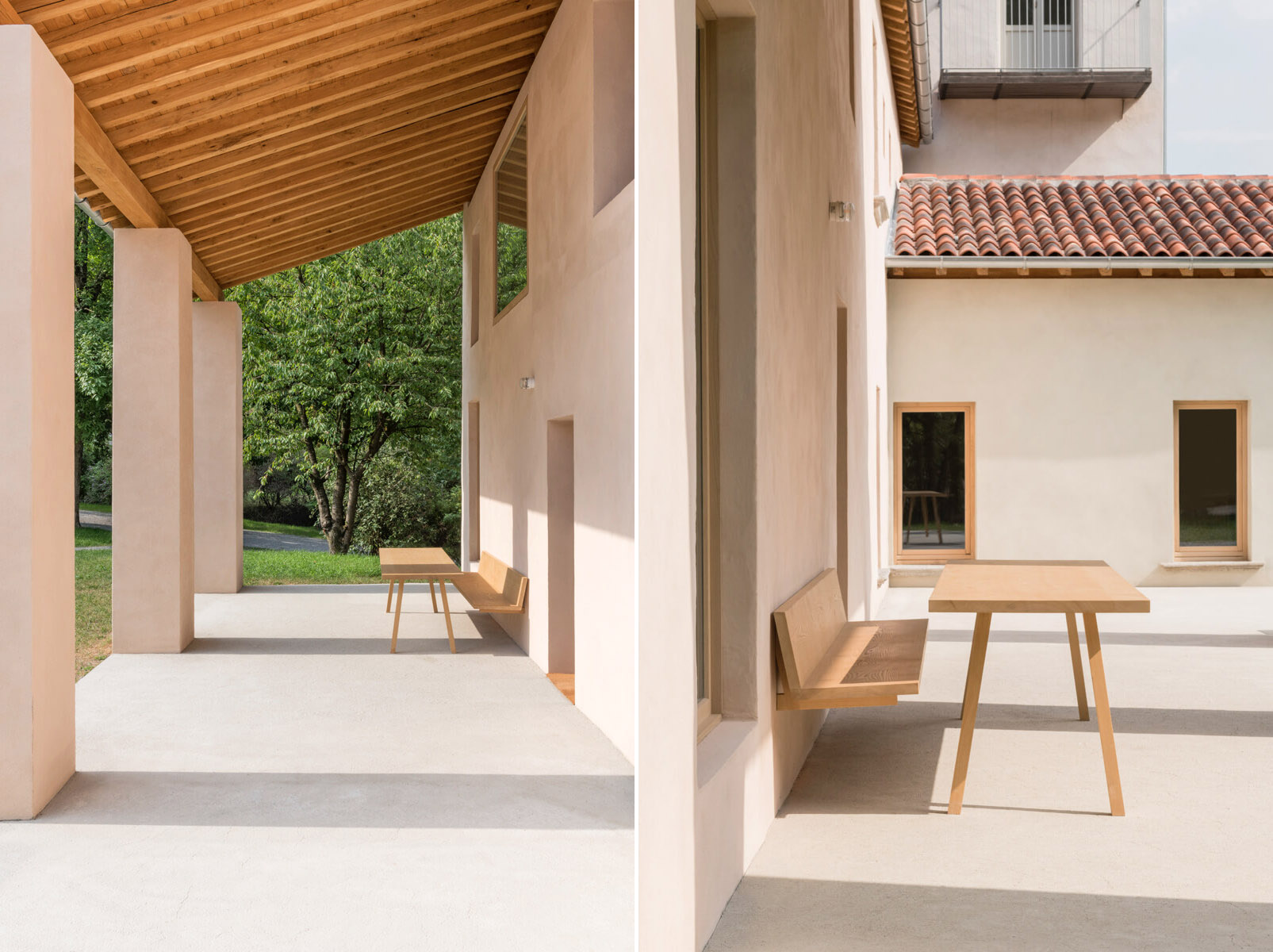 Renovation of historical complexes in Bellagio. The harmony between man and nature comes back to life
Ortalli Verrier renovates a property located in Bellaggio, in the province of Como, in a sunny and wind-shaded basin, bordered by a hill, consisting of a patrician eighteenth-century villa, an agricultural complex and a small and ancient volume.
The intervention concerns the restructuring and reorganisation of the complex including the farm, the owners' residence and the accommodation for guests and tourists, with the aim of reviving the harmony between man and nature. The volumetric characteristics, being bound buildings have been maintained, as well as the existing wall openings.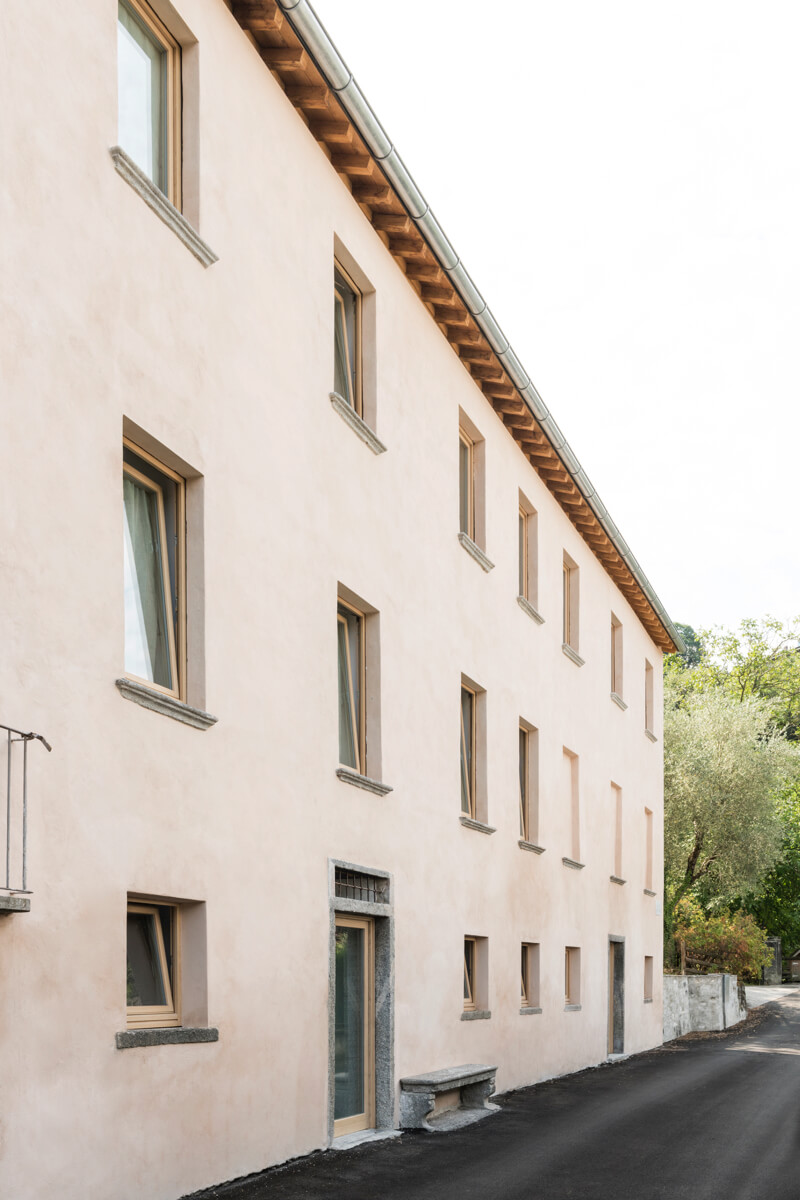 Outside, the plasters have been renovated and new chestnut wood windows and doors have been inserted. Inside, the geometry of the rooms differentiates each room. The common space, the heart of the building, is on two levels overlooking the agricultural part of the property. The agricultural material and the laundry room are located at the street level.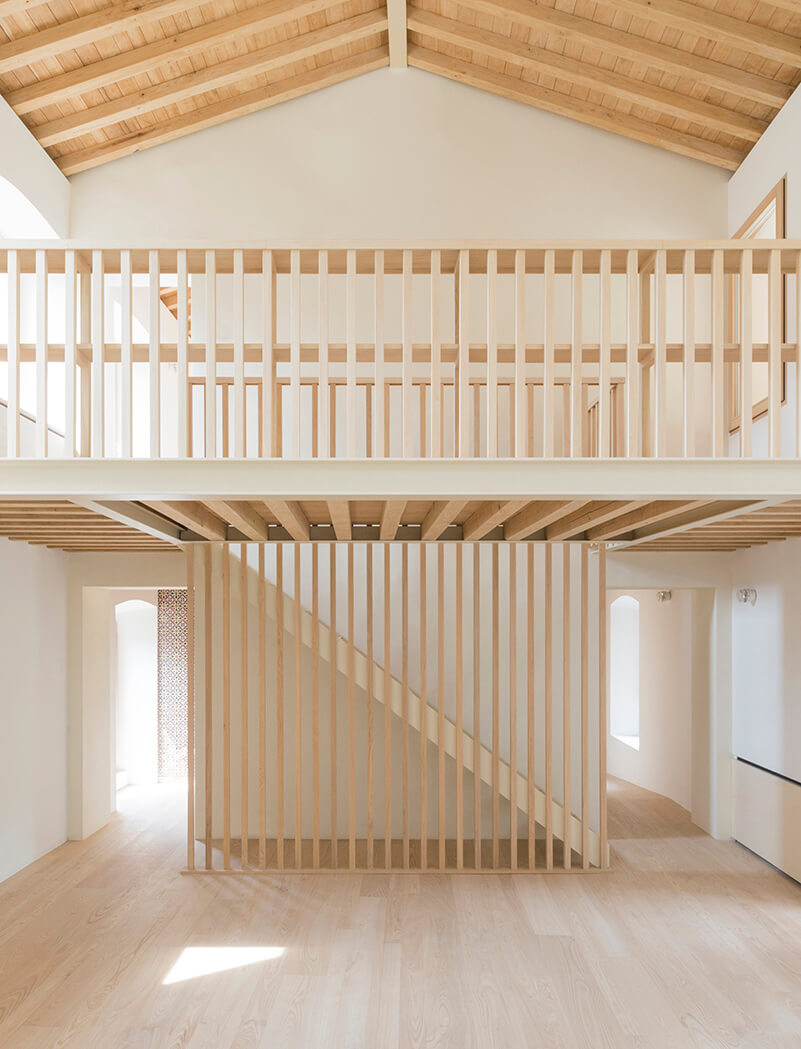 The renovation work was carried out exclusively by dry construction. Chestnut wood was used for the structure of the floors and ceilings. The furniture was custom designed and made from walnut trees, inside the property, whose boards were dried and processed. Environmental improvements and agronomic works have complemented the architectural project.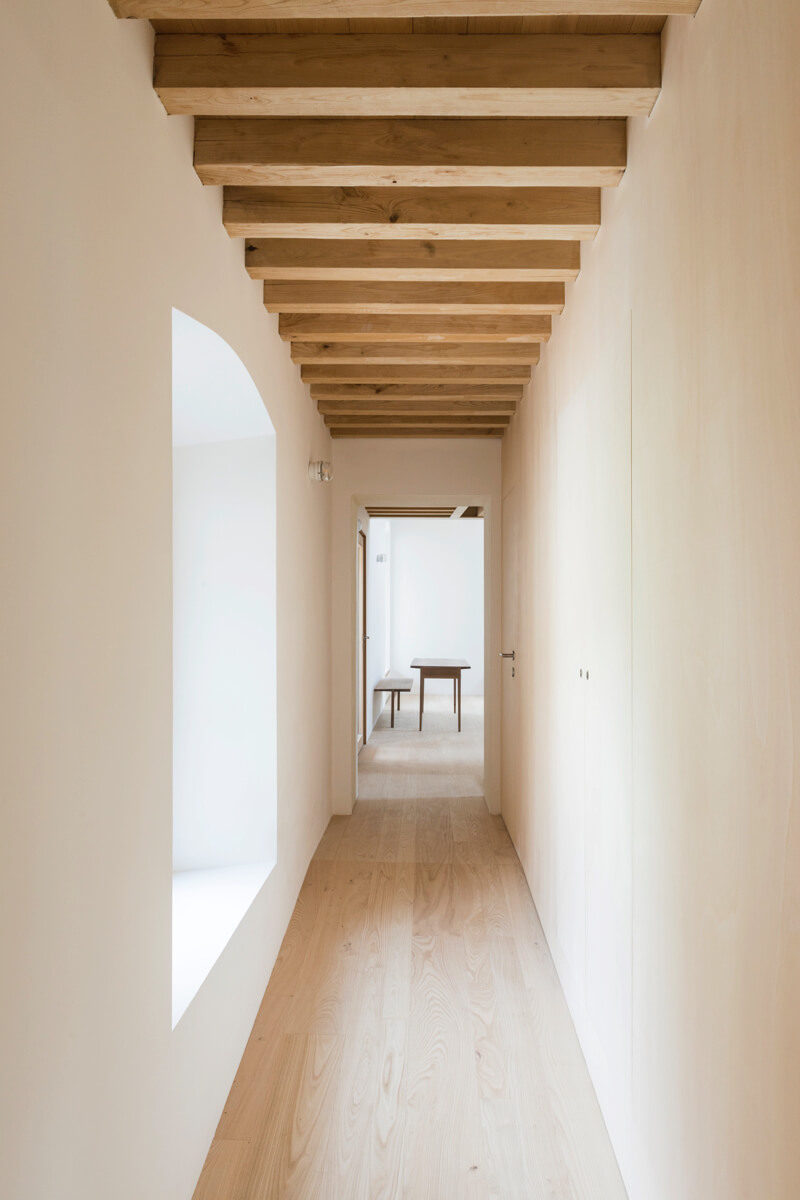 Gallery