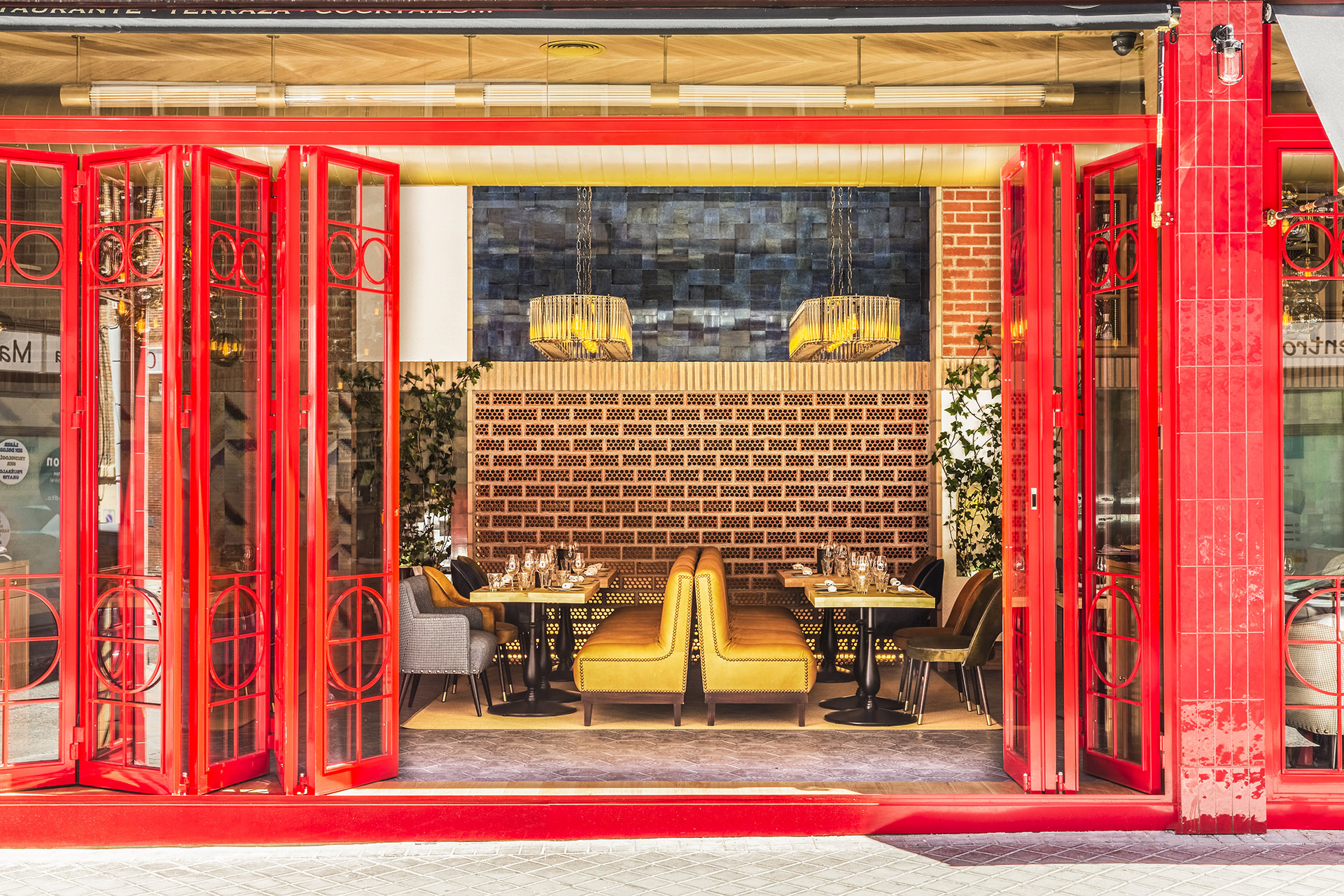 Restaurant between colour and tradition. The interweaving of materials makes the space unique.
La Canica is a restaurant with a strong urban character. Zooco Studio transforms the existing space working on materials and furniture with every single detail, different seats and finishes make the space dynamic.
The characteristics of the room, a narrow space with a considerable height led the project towards the choice to highlight these two attributes through the finishes
This continuous space, composed of ceramics, bricks, vegetation, wood and paper is enclosed by the two levels of the flooring and the ceiling and is full of details. A classic hexagonal floor stone is meant to be a continuum with the street, while an oak covering positioned in the shape of a spike creates the surface of the ceiling, causing a sensation of elevation thanks to the different orientations of the wood.
To further enhance the urban character, the entrance doors are made of iron and glass in a marked red colour. This system makes it possible to have a complete opening of the room on the entire perimeter of the street.
Thanks to the study of the layout, four zones are generated: three dining rooms and the volume of the bar. In each dining room a cloud of illuminated glass balls creates a warm and evocative environment. In the bar area, a large solid wood structure suspended from the ceiling serves to delimit the space, while the volume of the bar is highlighted by marble cladding.
Gallery