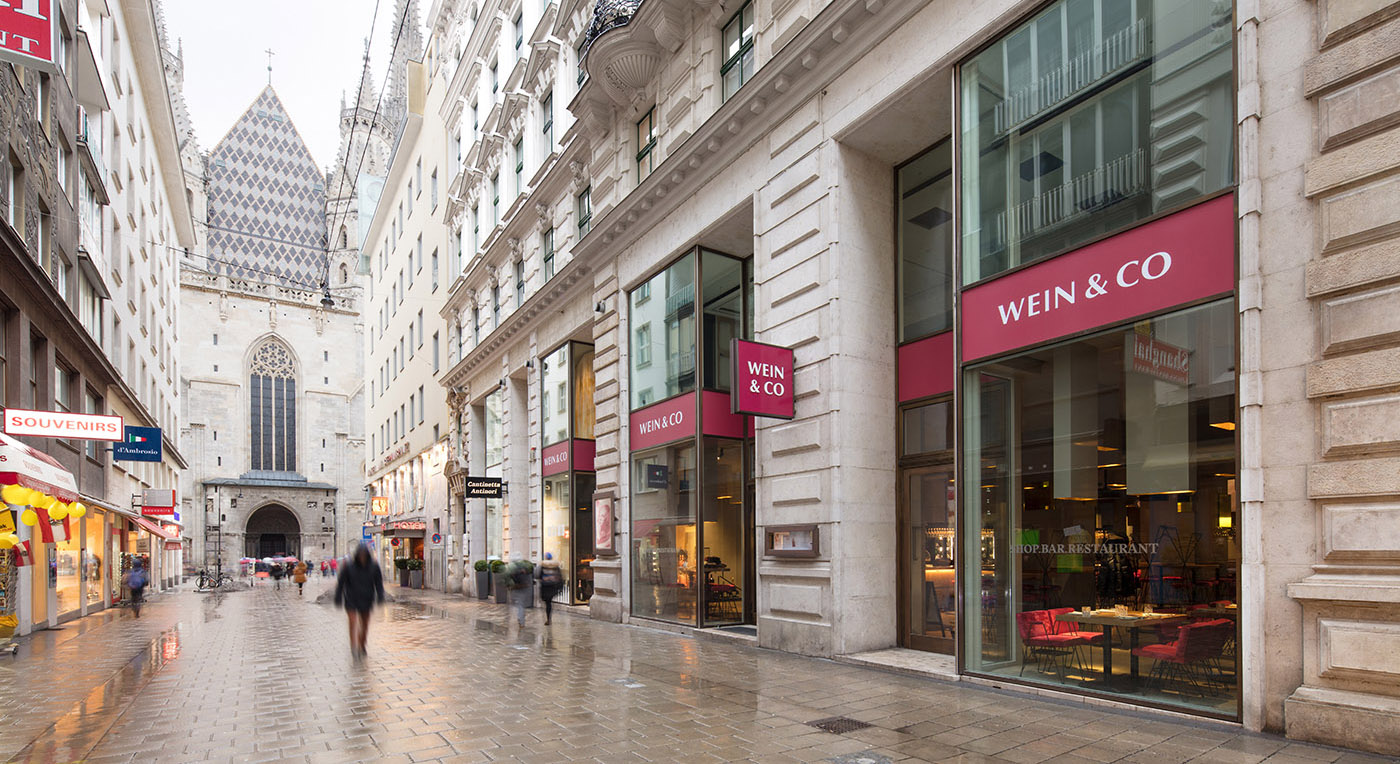 Sensual Renaissance and Baroque motifs. Restaurant in a historic palace in Vienna
Near St. Stephen's Cathedral in the Austrian capital, an existing 800 square metre catering area in a historic building is being completely renovated to make way for the famous Wein&Co chain of bars and restaurants.
The restaurant, characterized by frescoes of nymphs, satyrs and Bacchus, is characterized by dynamic lighting, designed in the style of a brasserie, with soft benches and armchairs covered in velvet, in contrast with the rough walls of the room. There is also the motif of the mirror, an important furnishing element in traditional brasserie, whose reflections soften the harsh contours of the room.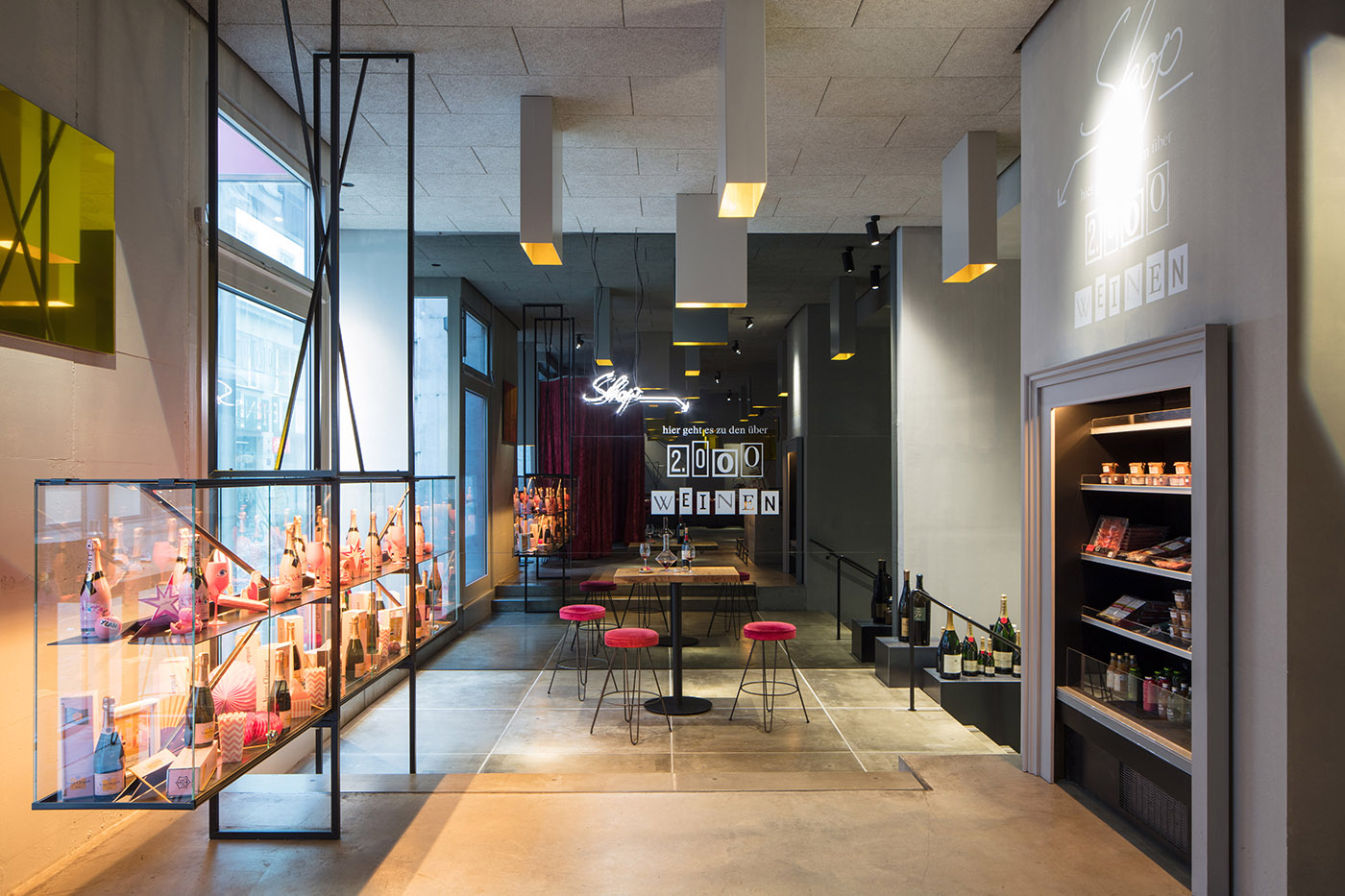 On the upper floor there are several rooms for wine tasting. The floors are made of cement, the walls are grey. The central elements of the building connect all the floors: two astonishing spiral staircases cover the three levels and lead the rooms upwards. In this way the levels blend together smoothly. Customers can conveniently buy wine in the shop on the ground floor and enjoy it in the restaurant.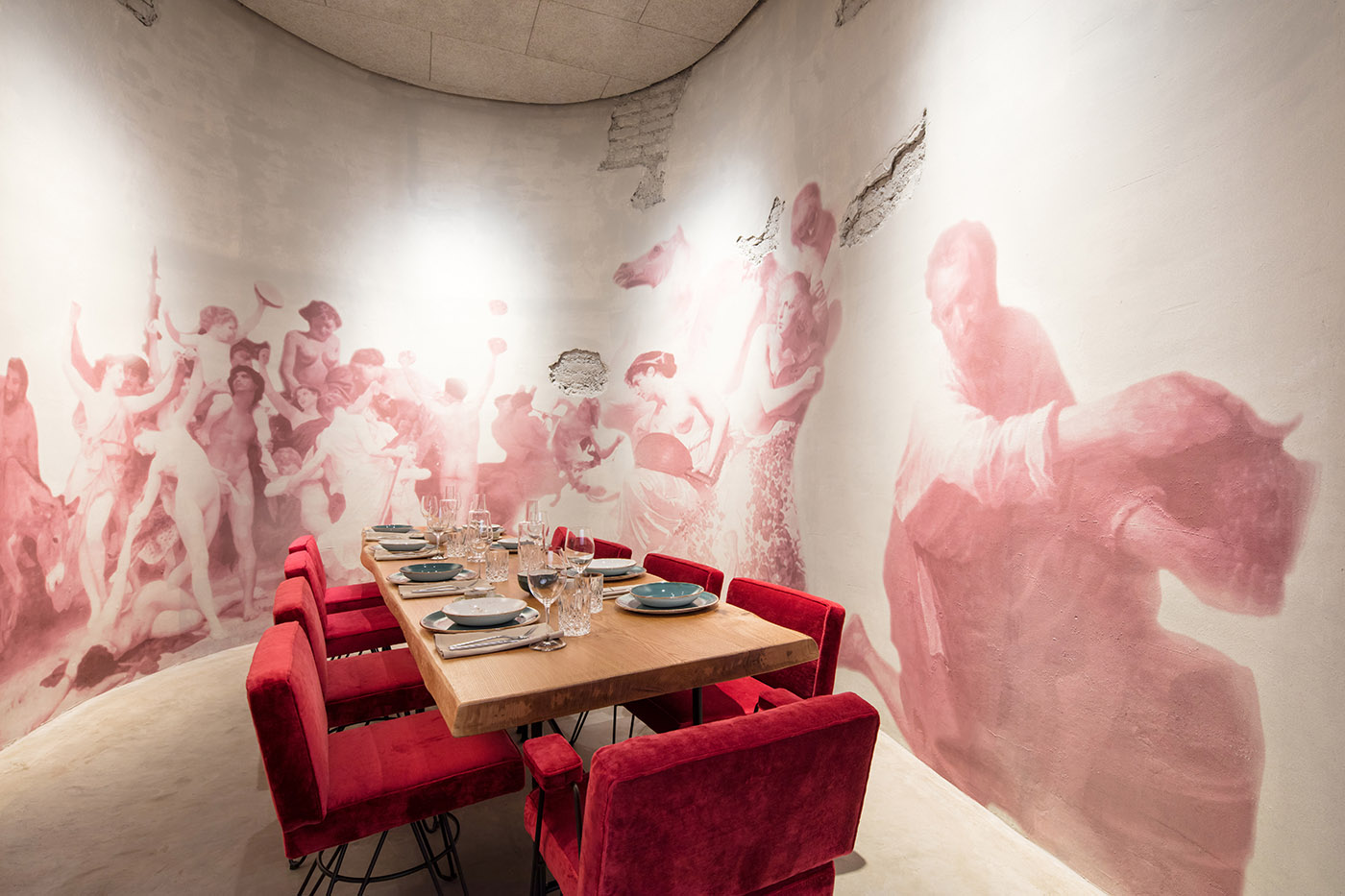 Gallery