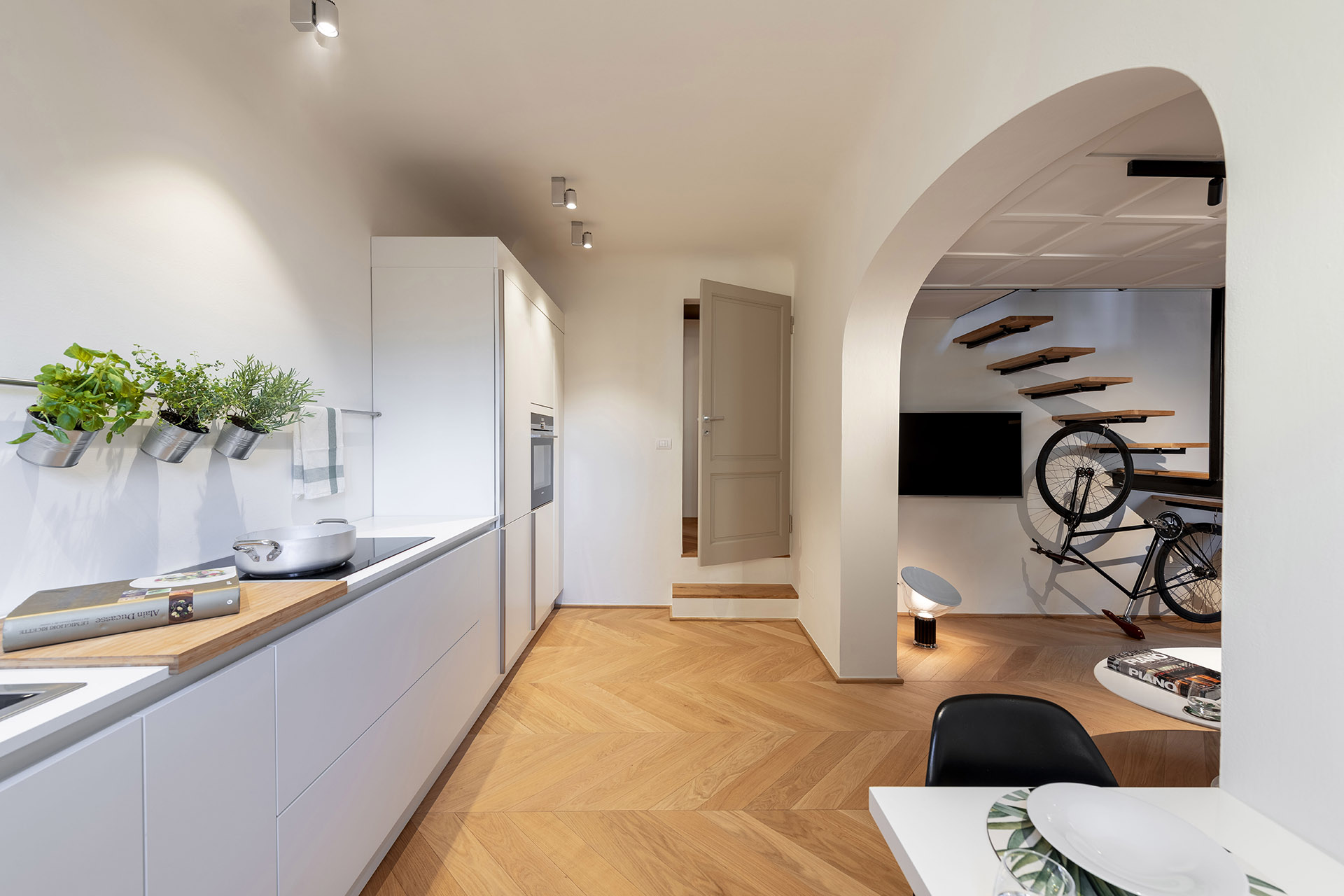 Small flat in the heart of Florence. Comfort, functionality and design within 50 sqm
"Flat Eleven" is a small flat redesigned by Pierattelli Architettura, completely reconfigured with respect to the original condition, in which the absence of square metres is seen as an opportunity, with limited space wisely designed.
The flat is on two levels, and its layout has completely changed from the original. All the furnishings have been custom made, making it possible to create spaces that generate a sense of freedom.
A large, double-height space opens up from a cozy entrance, where the lower room is the main living area. An arch, which frames the kitchen and living area and determines the volumetric relationships of the spaces and gives depth and dimension to the environment, becoming the focal point of the flat.
A cantilevered staircase, with a lacquered iron structure, leads to the upper floor, used as a sleeping area, which overlooks the lower floor through a glass balustrade that delimits the spaces with discretion and lightness and which, thanks to its transparency, allows light to permeate creating a unique and harmonious environment.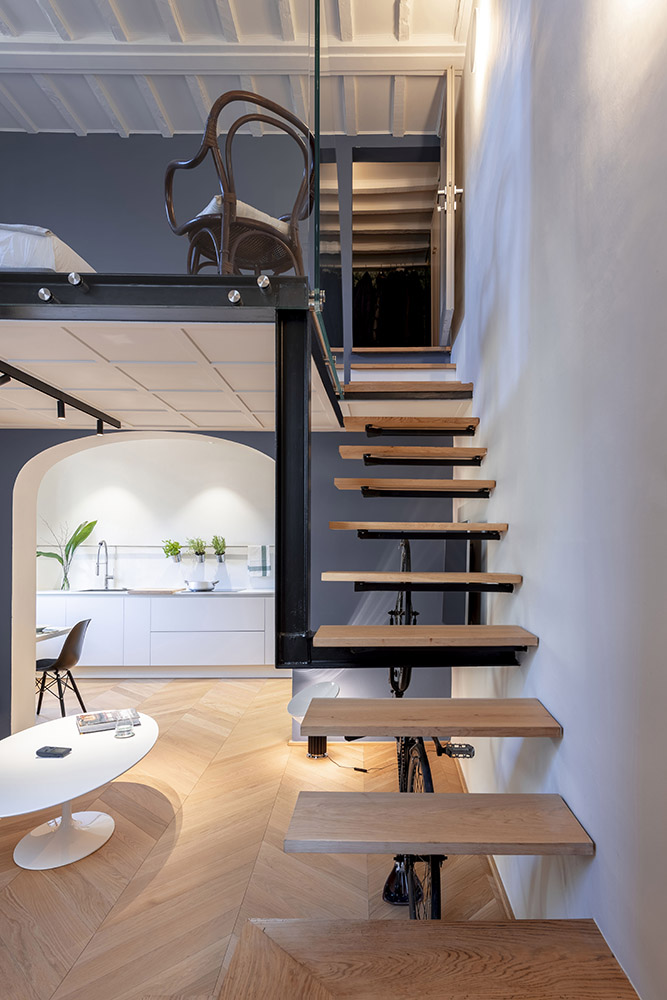 The choice of materials, colours and finishes is aimed at maximizing the permanence of light and amplifying the perception of the depth of the rooms. A natural shade and a palette of light colours are selected, with the exception of a few darker details, such as the blue wall and the matching sofa.
Gallery