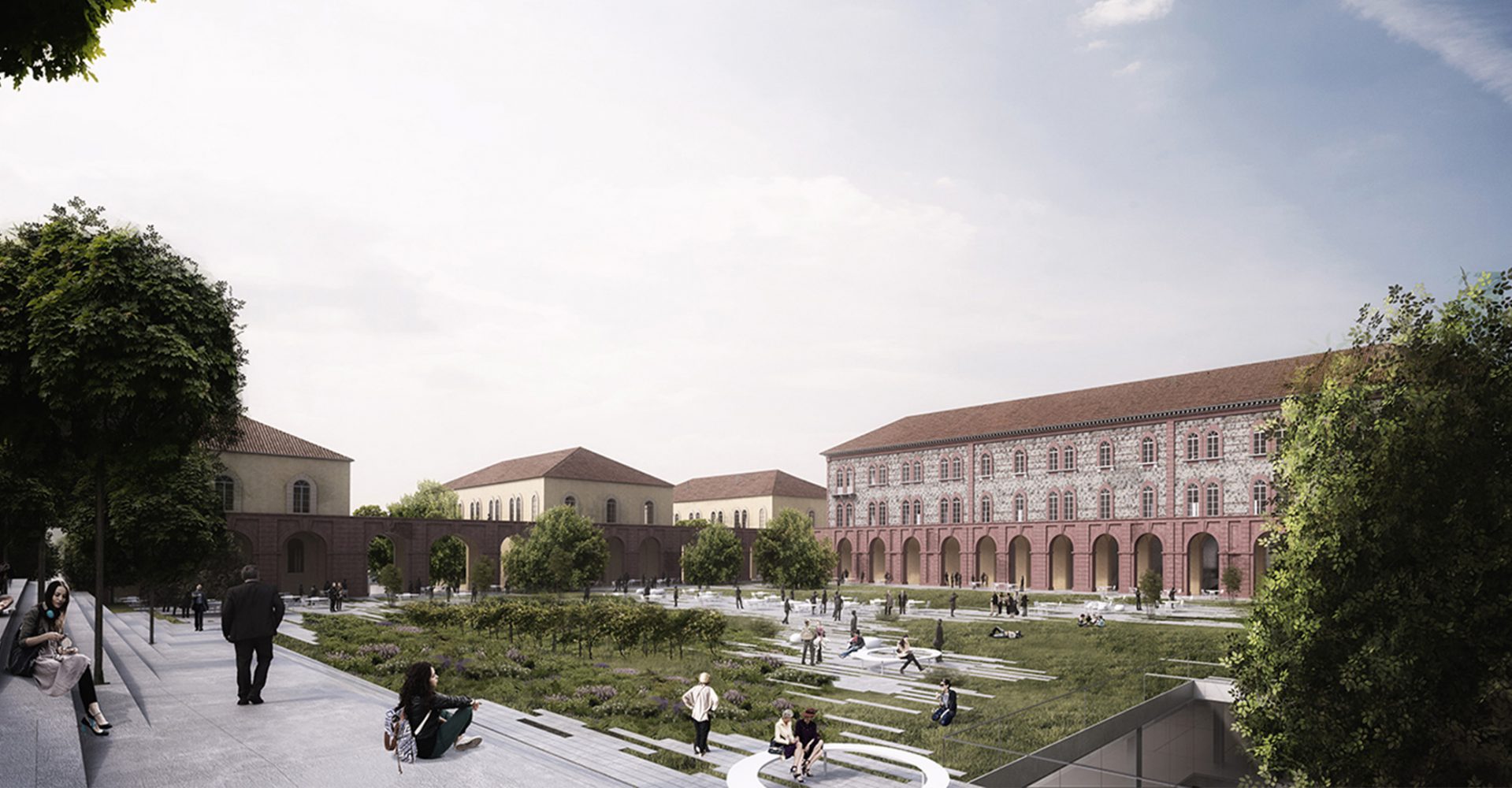 Urban laboratory in Turin. Nineteenth century military complex between Co-Living & Co-Working
The international architecture and design studio Carlo Ratti Associati, has started the renovation of the former military complex from the 19th century in Turin, creating spaces for cohabitation and coworking.
The project covers an area of 20,000 square meters called Caserma Lamarmora, owned by the Italian state fund. The design offers a new interpretation of the characteristic modular structure of the barracks, which will be upgraded and redesigned to accommodate a new mix of functions for cohabitation and co-working: from laboratories to residences for students and locals
The complex consists of a main porticoed building and six smaller barracks. Each of these buildings reveals a common structure, based on an arch-shaped unit of about 80 square meters. Carlo Ratti Associati enhances the modular character of the building, by opening it to multiple uses that will ultimately be determined by its future occupants
The complex boasts over 150 units, thus creating a lively and ever-changing overlap of functions.
The renovation will also help to revitalize the vast area between the buildings, currently hidden behind a walled structure. This will enable the creation of a new public square that will be 100 metres long, 60 metres wide and accessible via a wide staircase, making it the ideal location for events and shows. The project will thus give Turin a new iconic public space, similar to that of the Vittorio Veneto Square, the most famous landmark in Turin and one of the largest squares in Italy

The design also pays tribute to the central role that the building played during the Second World War. The architects aim to transform a former weapons site into what we might call an "arts site".
The Lamarmora Barracks is part of a global trend in recent decades that involves transforming former military installations into more imaginative and human structures. At the local level, the project aims to create a new community consisting of residents for the local community, students and temporary workers, and digital production laboratories
Gallery