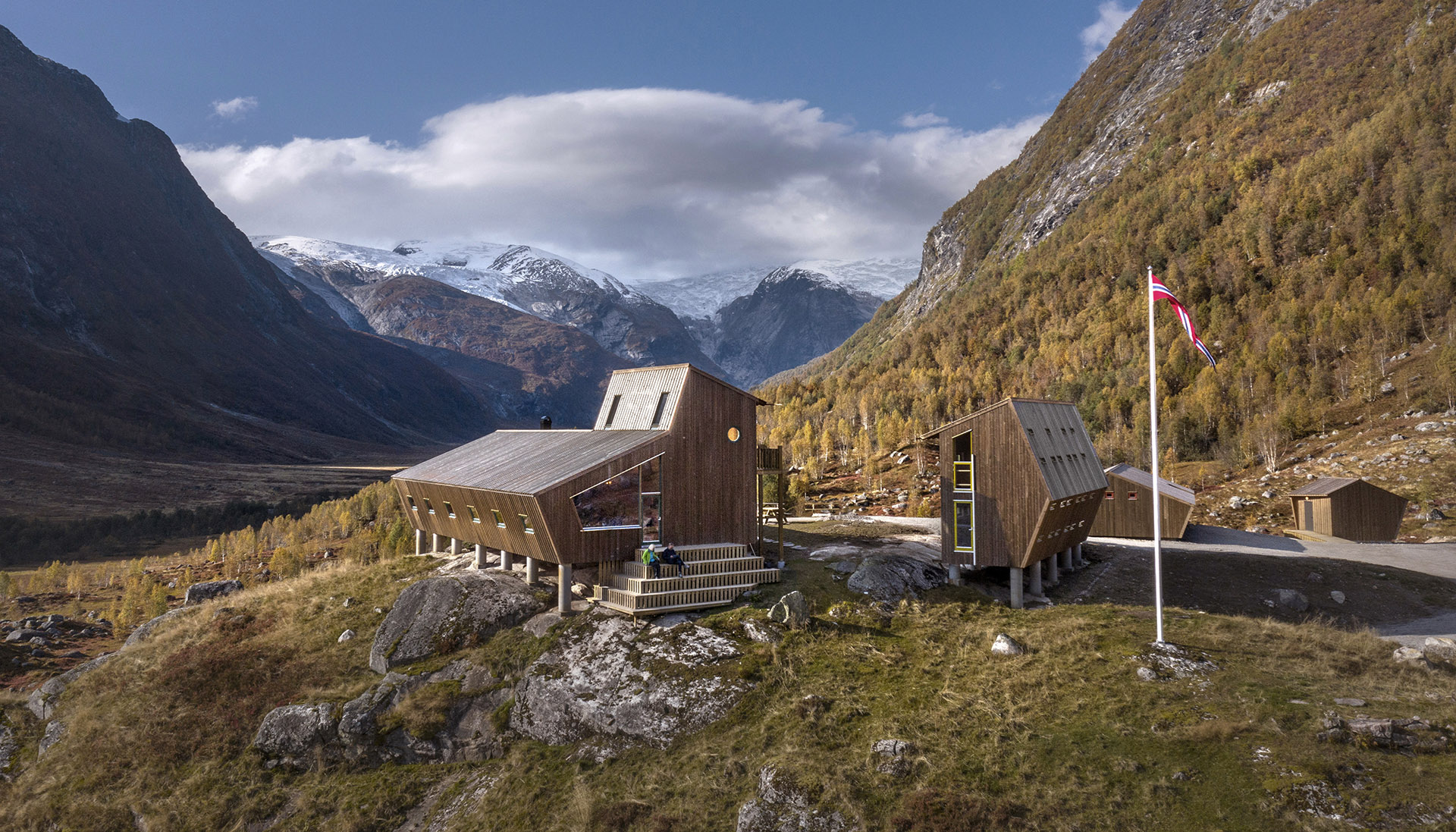 Constellation of pentagonal tourist cabins. Playful forms in the Norwegian mountains
The Snøhetta studio, on a small plateau overlooking the Jostedalen glacier in western Norway, designs nine sturdy pentagonal and oblique cabins with beak-shaped outer walls to slow the strong mountain winds.
Tungestølen includes a constellation of design cabins for Luster Turlag, a local branch of the Norwegian National Trekking Association, designed to cope with the changing weather conditions of this mountainous site to provide a comfortable and generous shelter for visitors during both the summer and autumn months.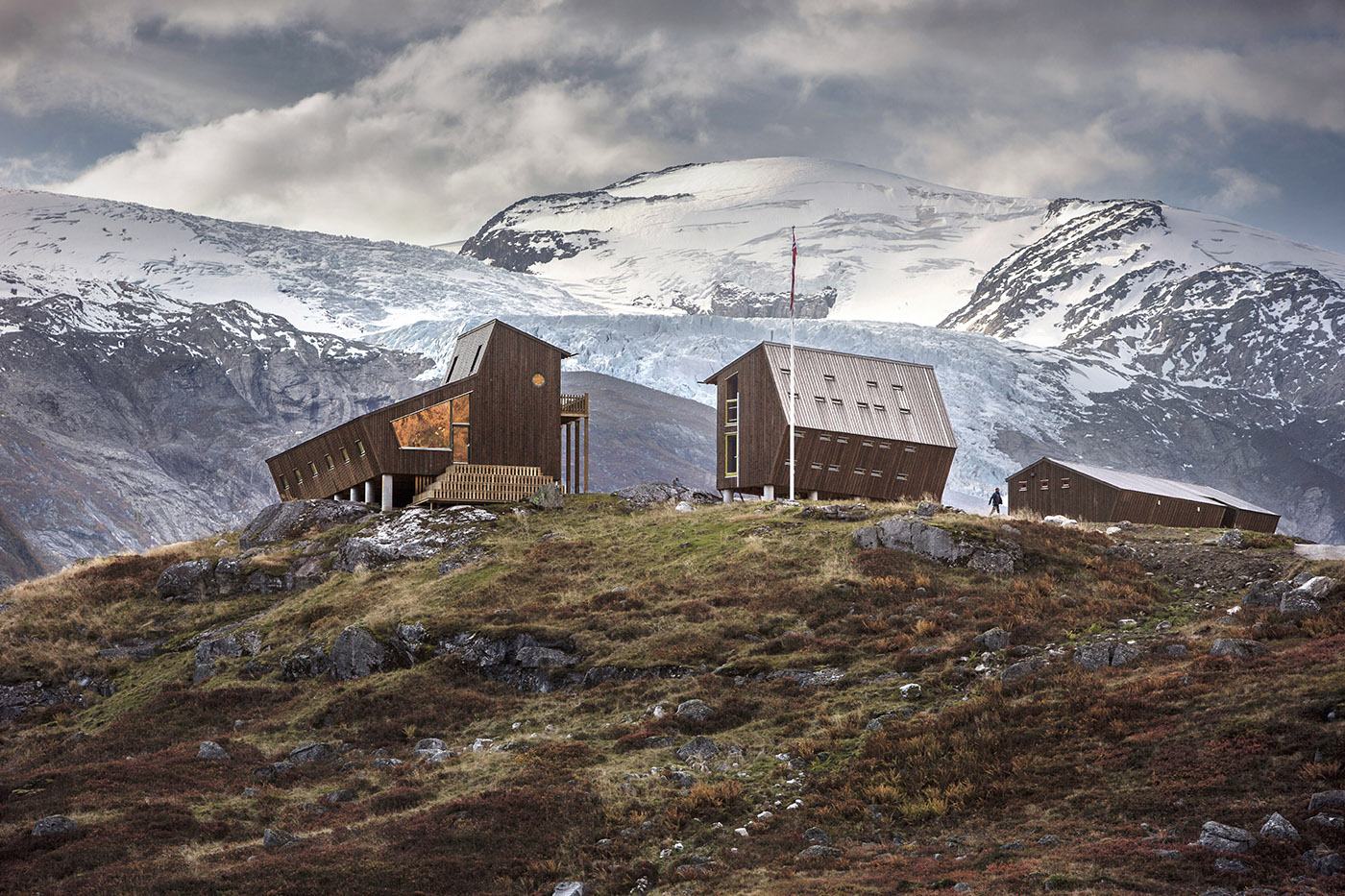 The cabins were designed to replace the original tourist cabin in Tungestølen, which was swept away by a devastating cyclone. The new cabins look very sturdy, made with wooden laminated frames. On the walls facing outwards, the beak shape helps to counteract strong winds.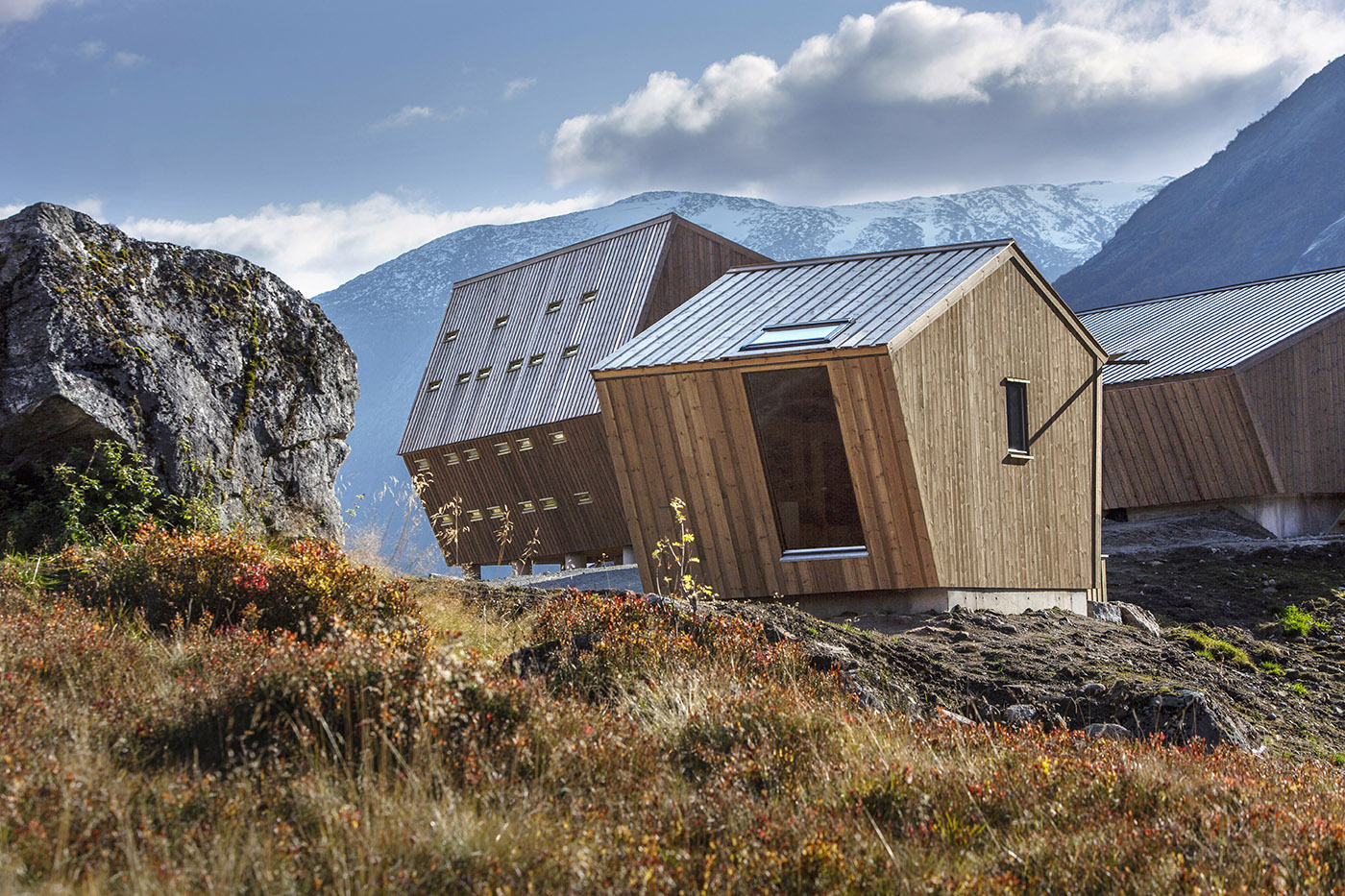 Inside, the cabins have a playful shape, framing the surrounding mountains and valleys using the angular and panoramic windows, adding views and light to the spaces. The main cabin offers a cozy space for group meals around wooden tables. The other cabins are composed of dormitories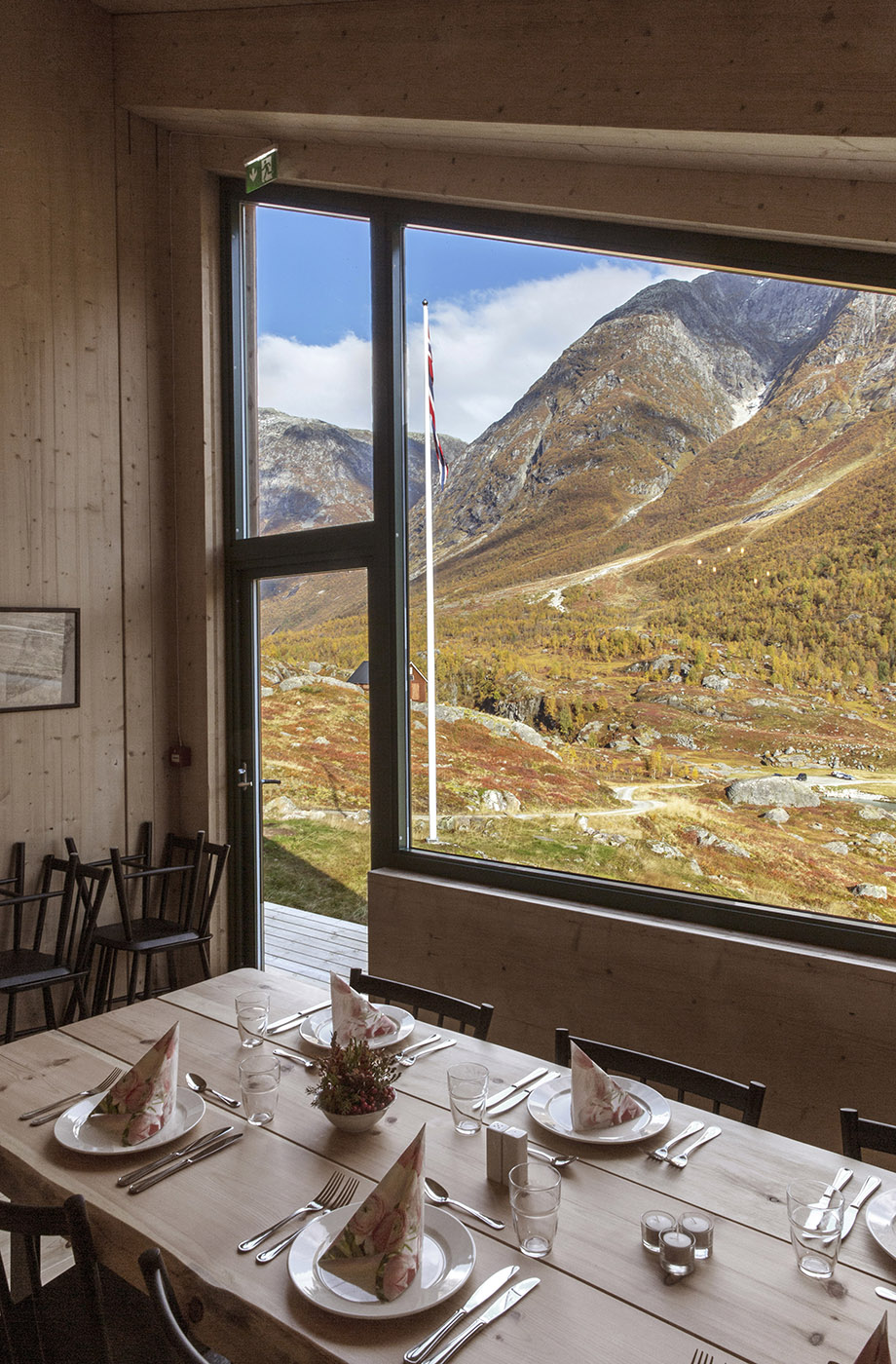 The cabins are surrounded by a spectacular landscape with steep mountains on the sides, a starting point for experienced hikers, but also for families who want to undertake short and comfortable hikes.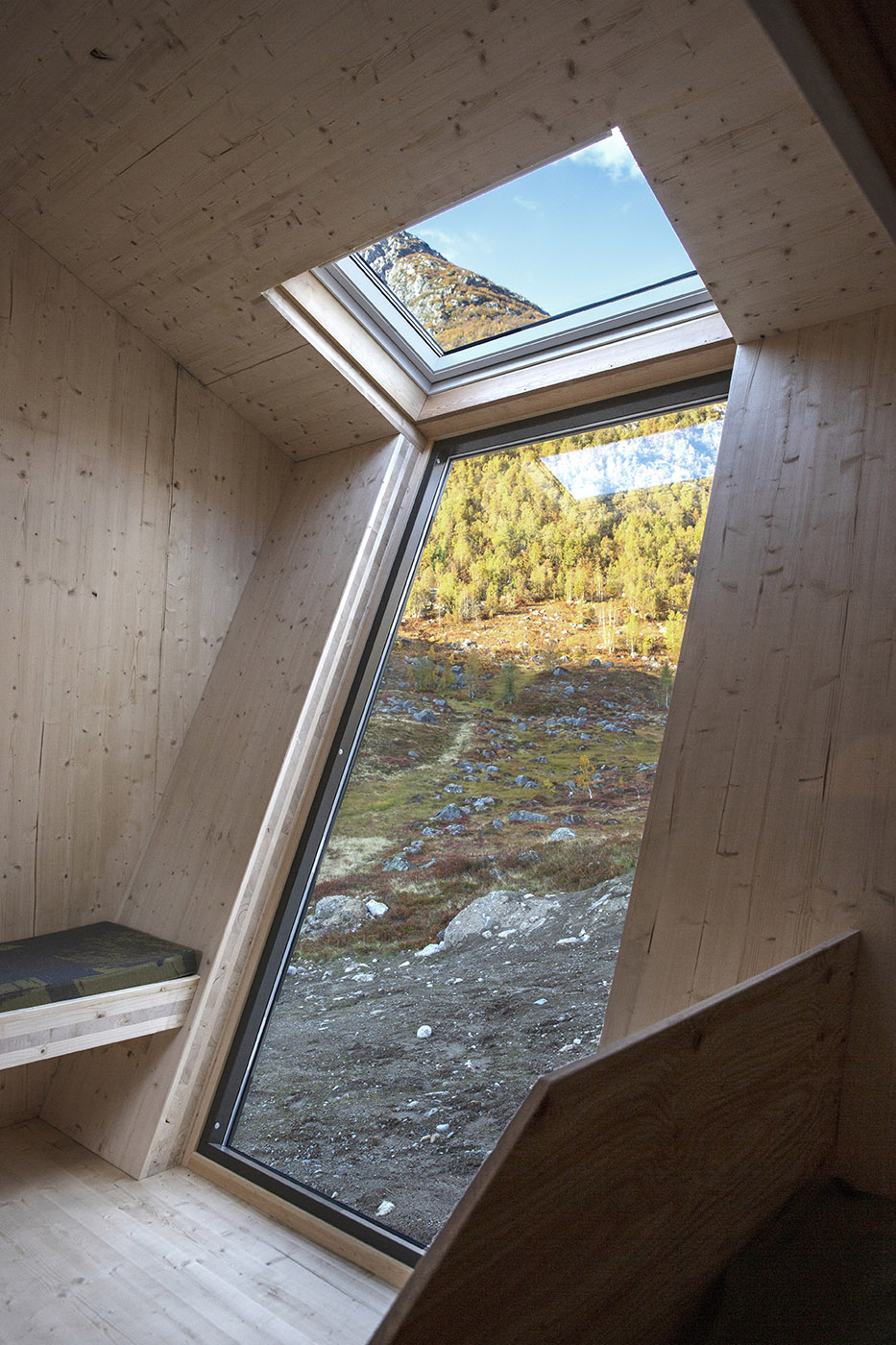 Gallery