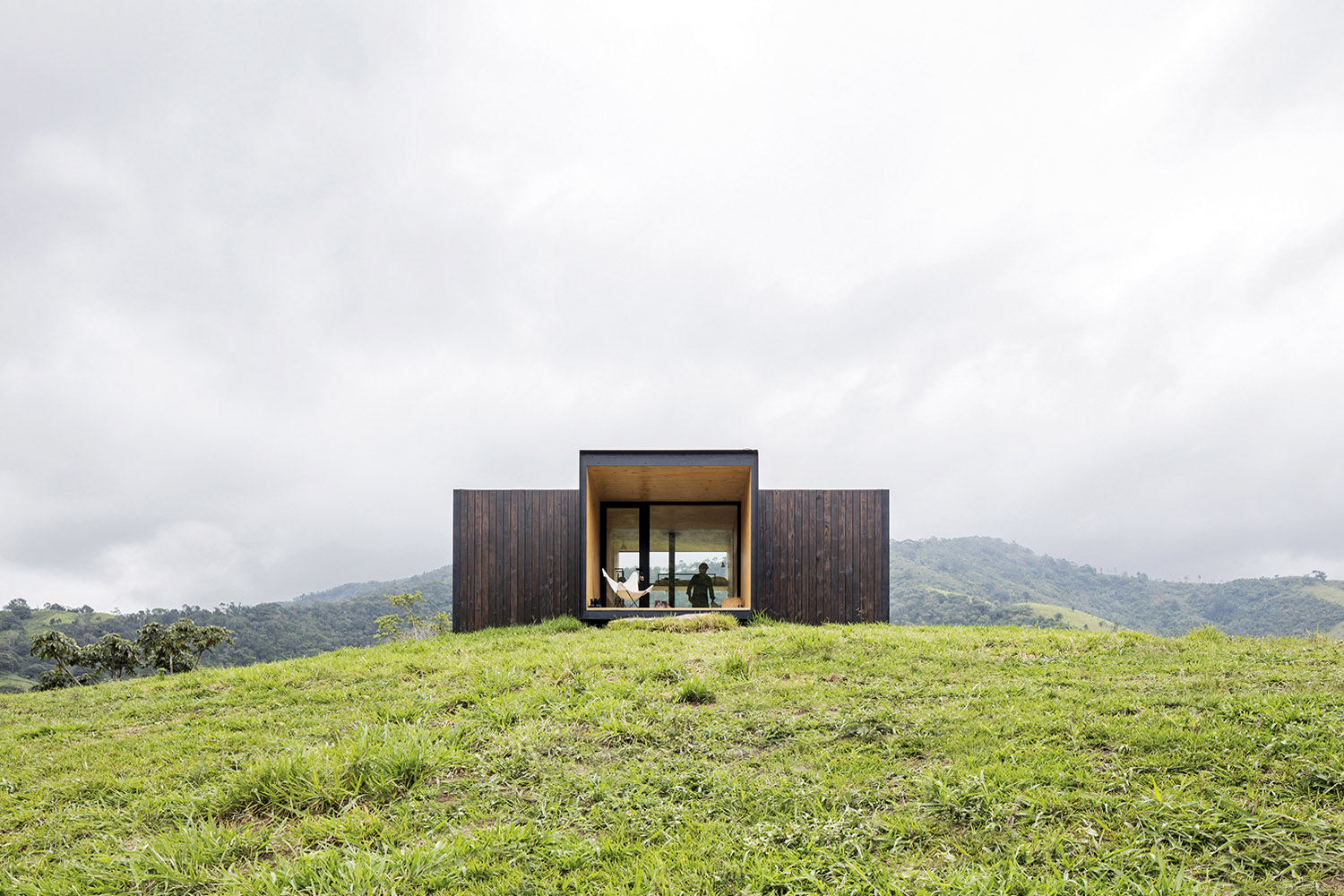 Contemporary re-interpretation of the ancient refuge. Living on the border between nature and artifice
The MINIMOD project, with its worthy and compact design is the result of technological and design research, as well as experience: an architecture that connects with the places where it stands and connects us with our deepest roots, such as nature, time and landscape.
The refuge is located in the heart of the Serra do Mar mountain range, in the eastern part of Sao Paulo, Brazil, made of undulating landscapes and intense vegetation. The design of the project enhances the places where it stands, converting them into available landscapes.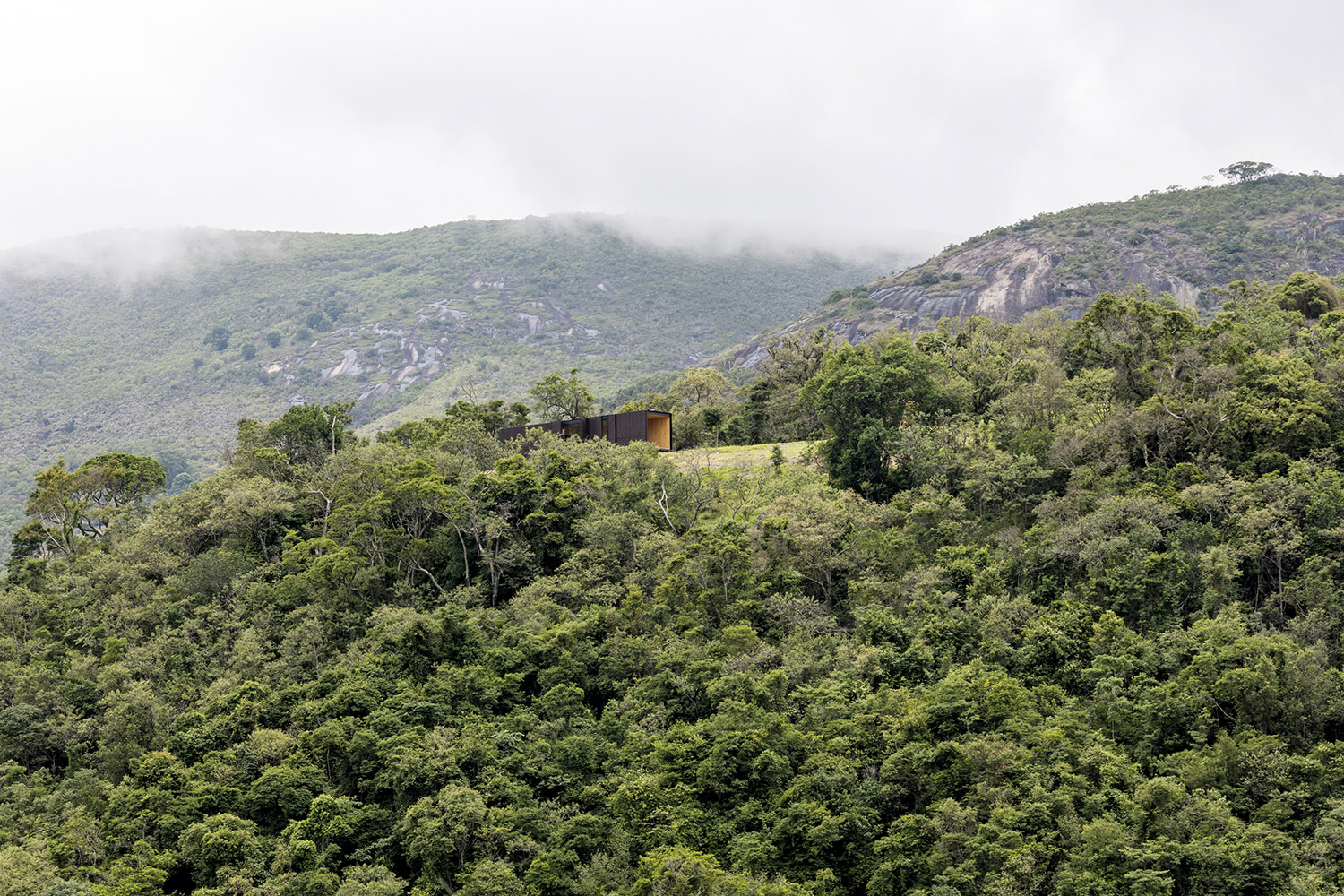 The project is based on the logic of a combination modules, and aims to be an alternative to traditional construction, incorporating all the advantages offered by the industry: precision, speed, reduced waste and, above all, greater environmental responsibility.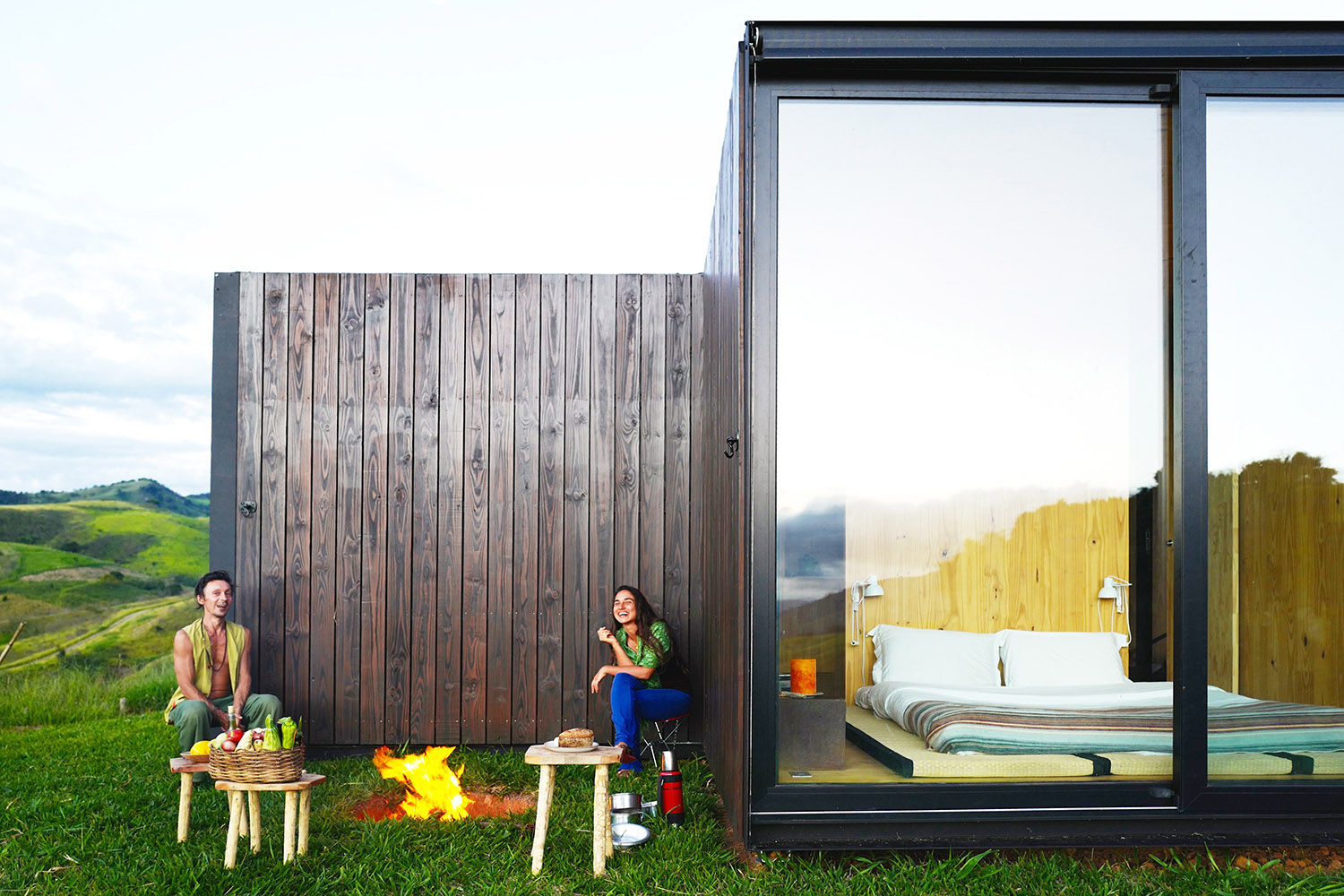 The technology used, CLT (Cross-Laminated Timber), is an industrialised, durable and sustainable system of solid panels made from processed regenerated wood, which exploits all the efficiency of the industry's product and the sustainability of new technologies, together with the sensitivity of the natural material par excellence.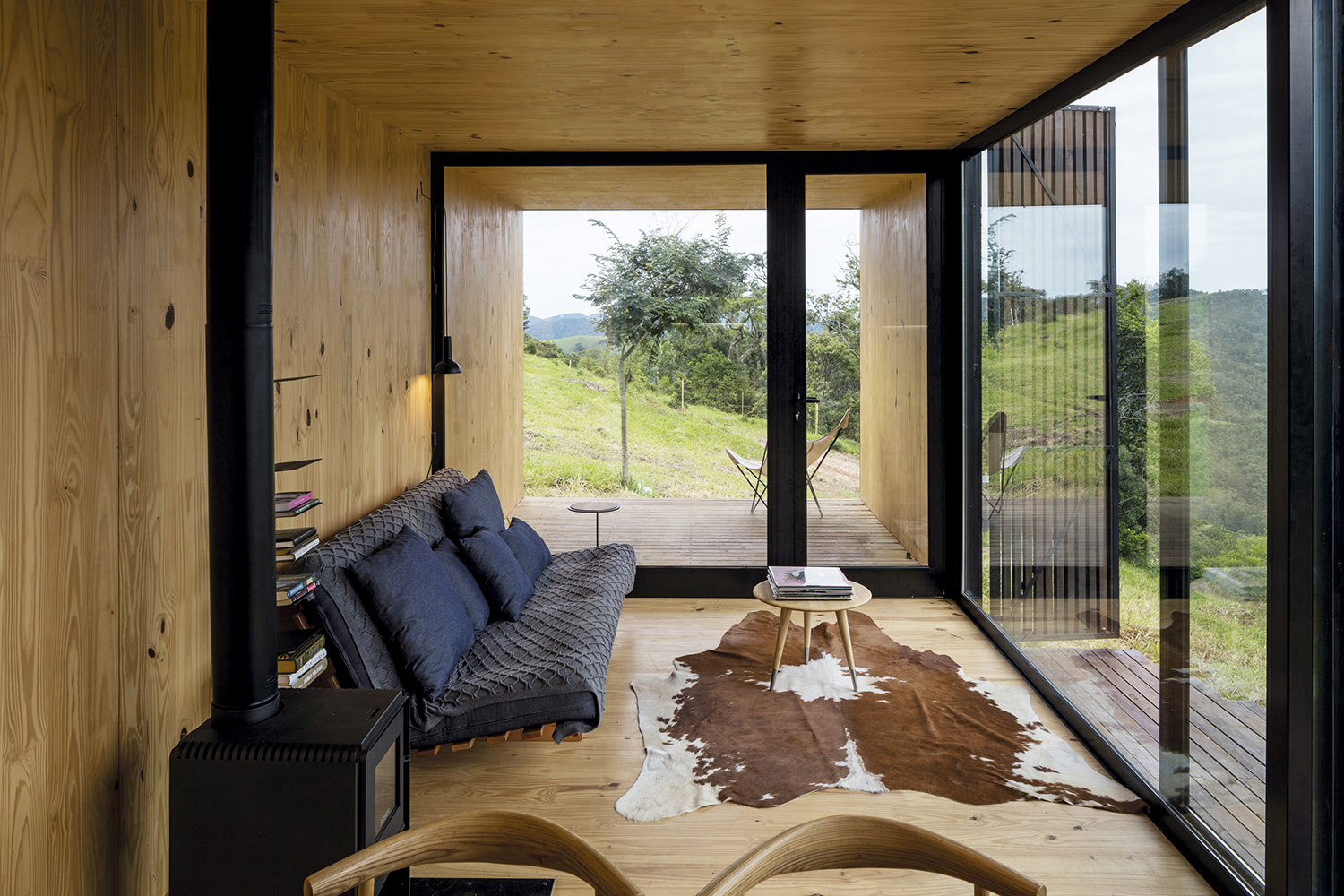 Gallery