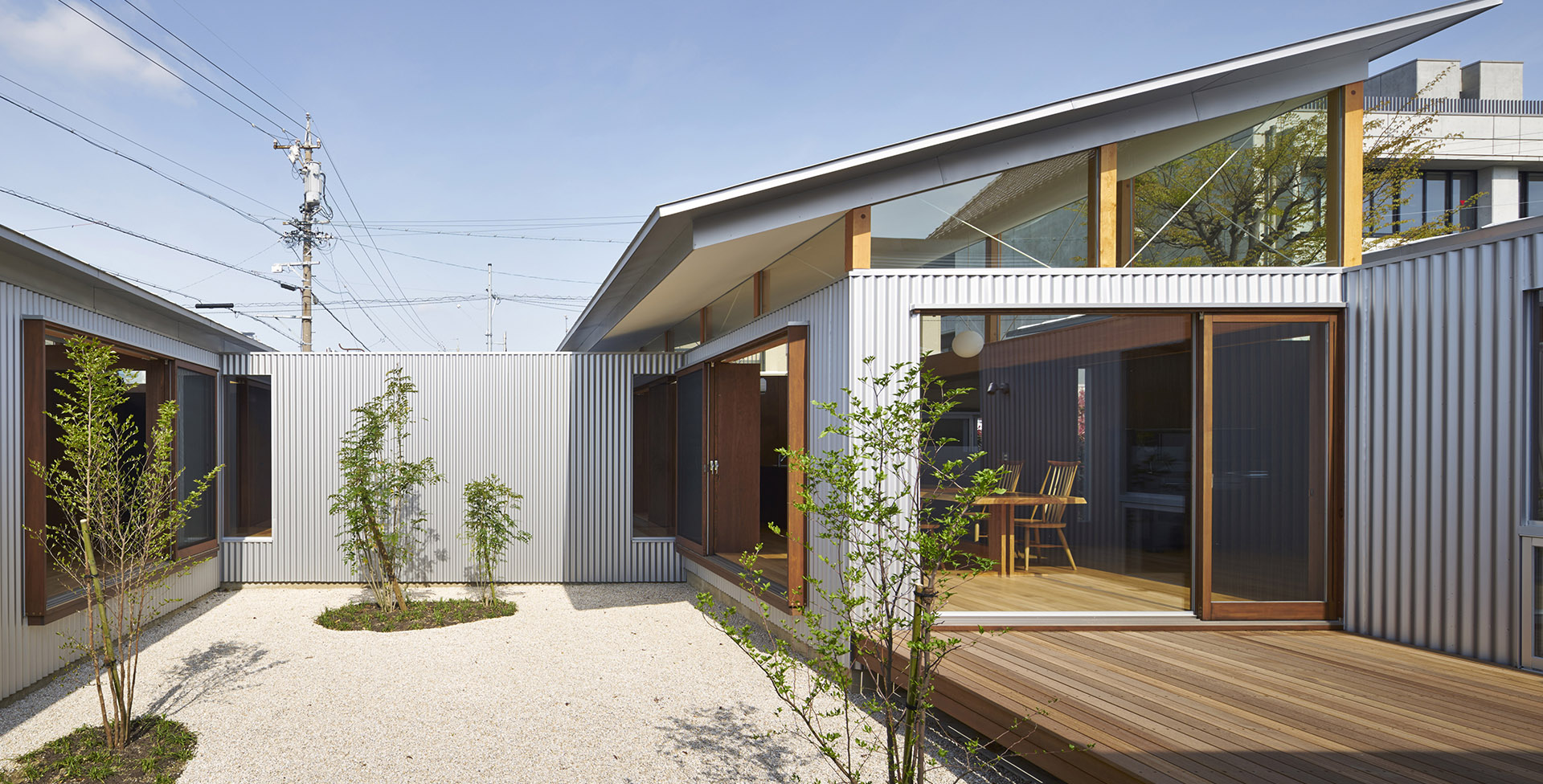 Expansion of a detached house. Harmonious continuation between the old and new
The house, located in Hamamatsu, on the southern coast of central Japan, dating back to the early 1980s, is being expanded, with the aim of creating a harmonious blend of old and new, without contrasts.
The detached house dates back to 1983, and was expanded with linear volumes in an east-west direction, creating intermediate spaces extending over the site, i.e. terraces and gardens. The group of roofs that characterize the house are linked to the existing ones, creating a sense of continuity between the old and new.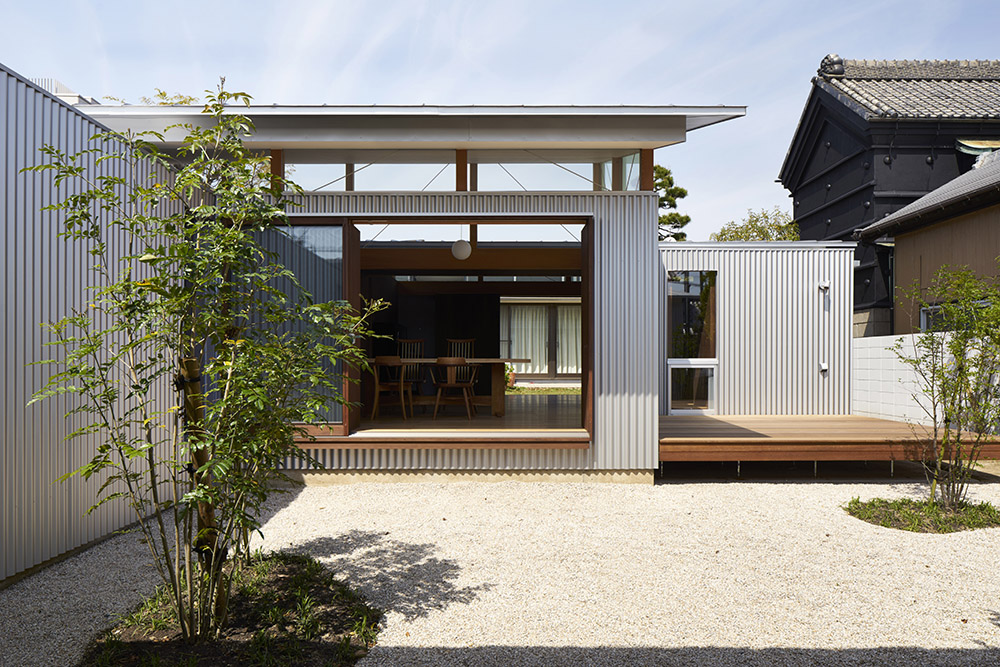 Like most houses in Japan, the house consists of wooden construction elements. Among the furniture there are windows and sliding doors that can be fully opened, connecting independent spaces and the existing house. The interior design is a constant quest between the old and new as well as the indoor and outdoor.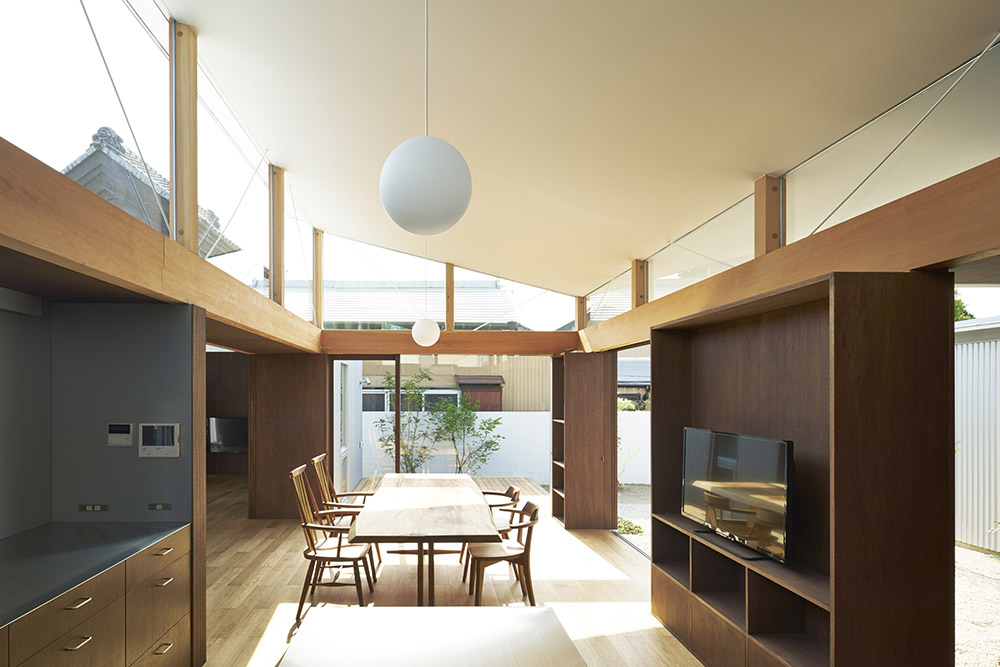 Gallery