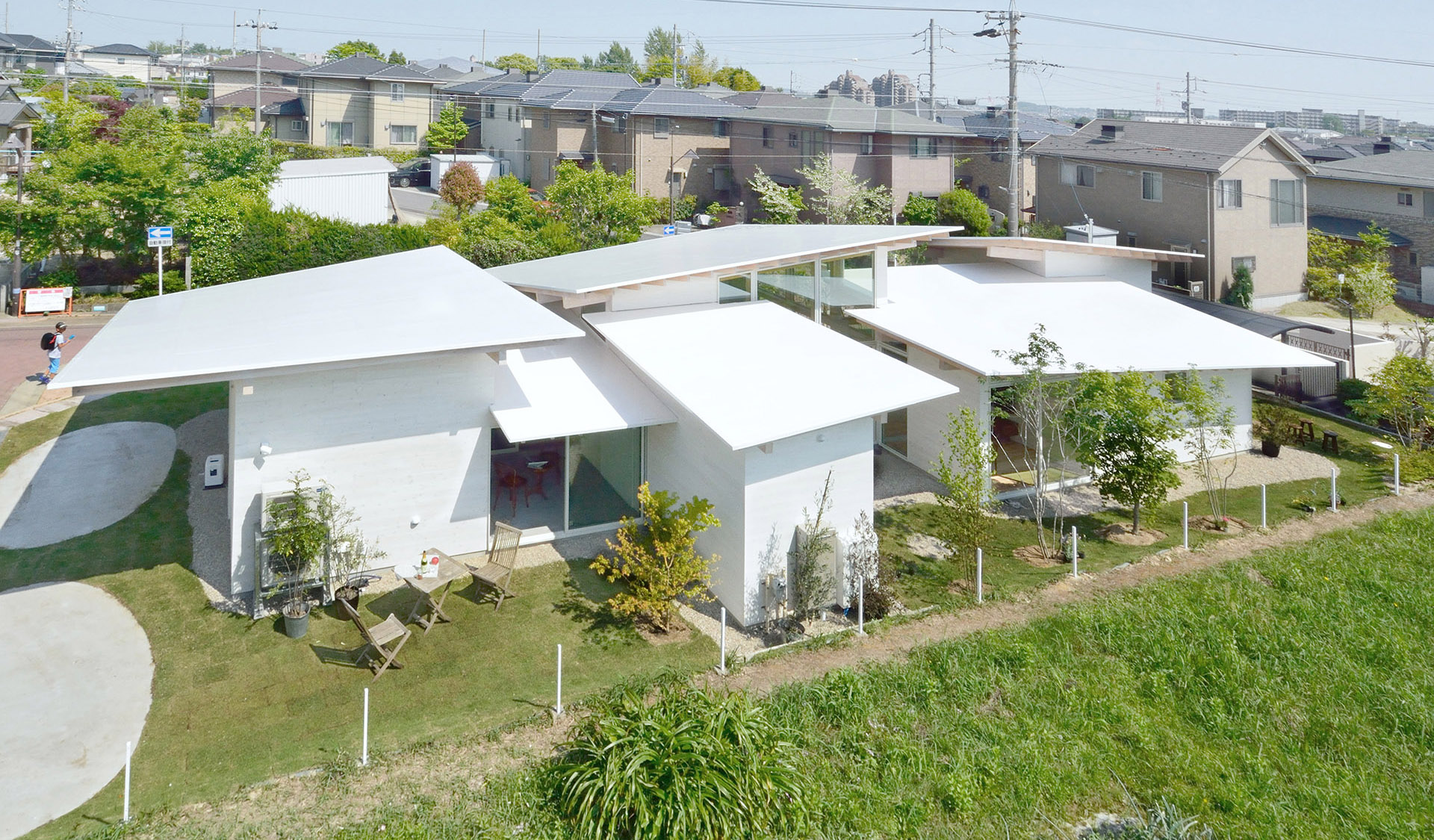 House composed of six roofs. Open and bright space in the centre and outside facing the surrounding neighbourhood
The house is designed by the Velocity Studio for a married couple and their child. The site is located in a residential area in front of the school path where the school children and the women of the neighborhood pass through.
The area where the house stands has rolling hills. Many sites have made the flat ground piled up, so there is no connection between the natural topography of the road and the flattened sites. Most of the neighbouring houses are surrounded by walls and have a car park on the side of the road along the site. The flat site, the wall and the car park have made the distance between the living space and the city more than required.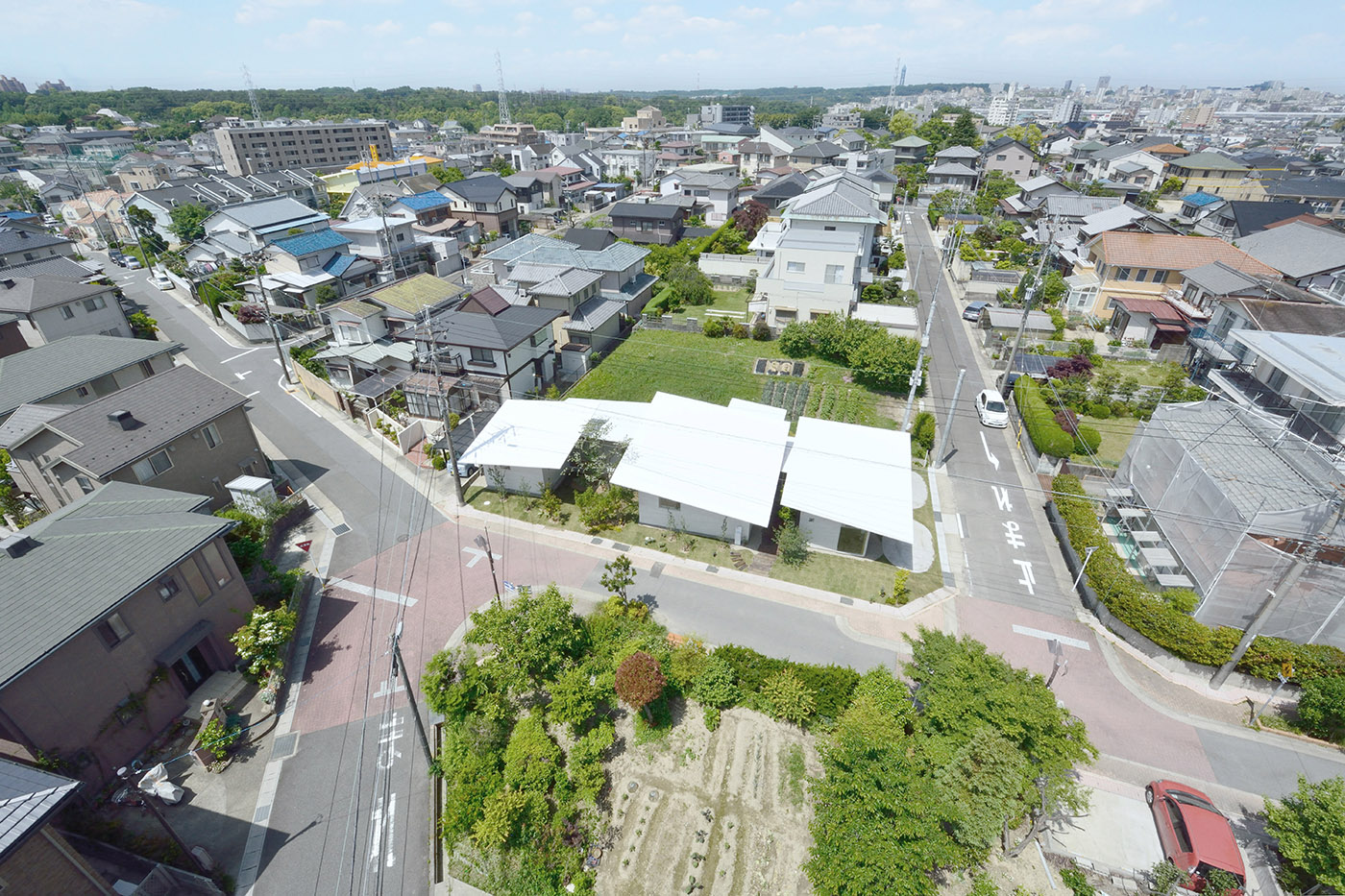 The landscape has been connected with the road. Six HP shell roofs were built one above the other over the landscape, each designed so that the gutter becomes high from the centre of the site and low to the outside. A bright open space is created in the centre and the outside turns to the surrounding city on a human scale.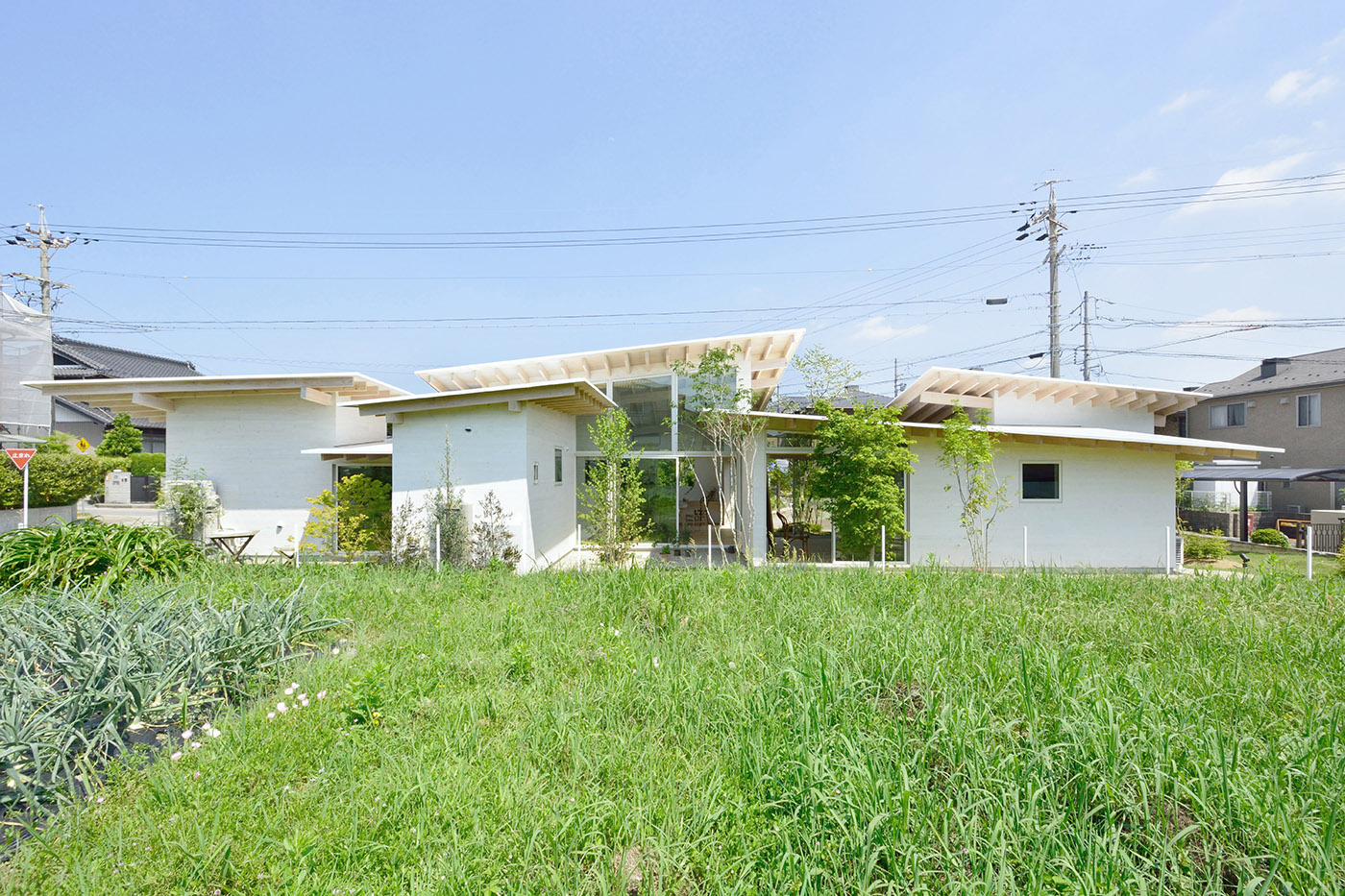 The line connecting the lowest point to the highest point of each roof creates a diagonal line. The line is a delicate slope, so the flow of rainwater is controlled. There are spaces between the roofs that lie above each other by lifting each corner next to the highest and lowest points on the roof.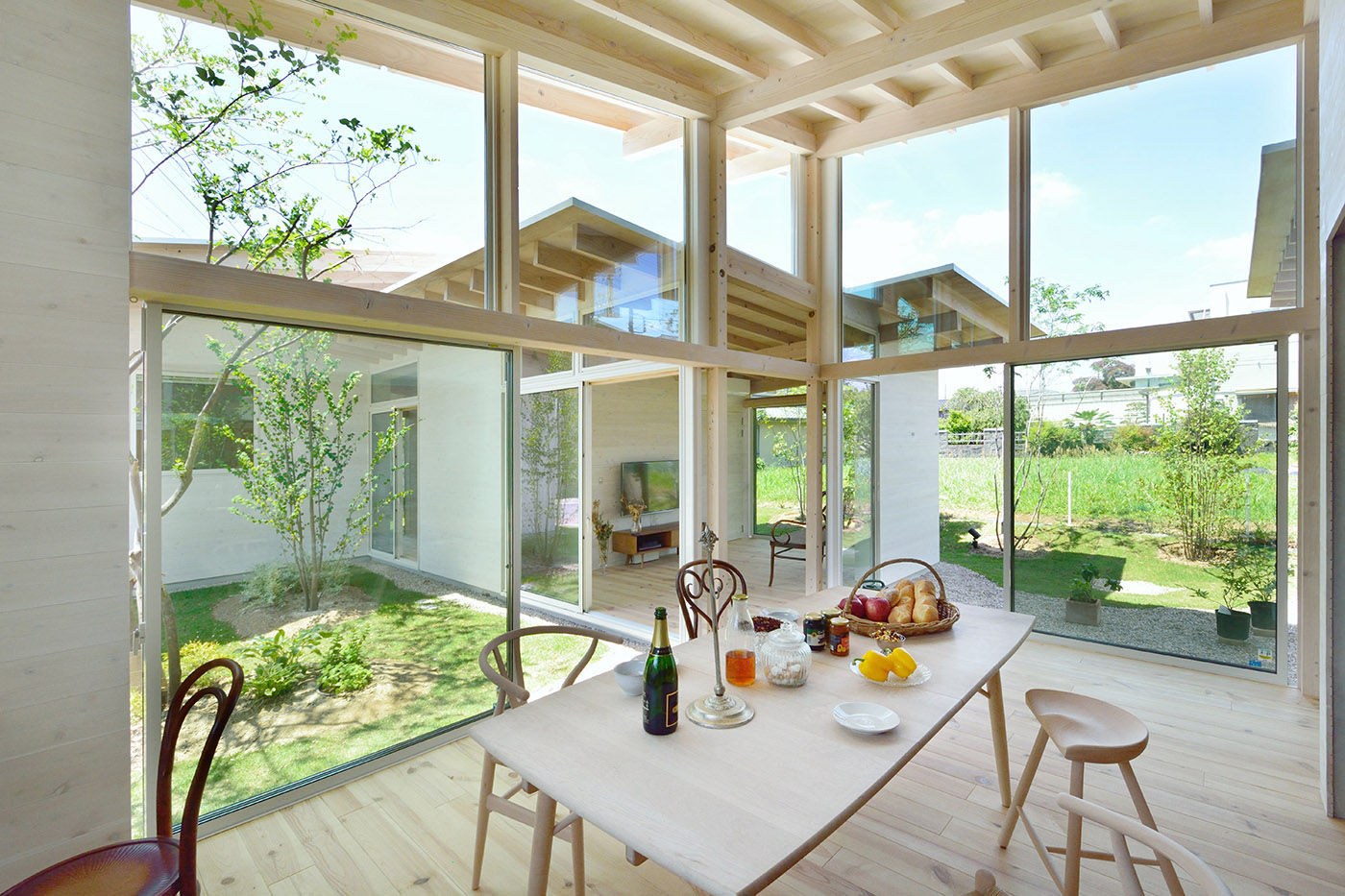 The empty spaces allow the passage of wind and light, connecting the house to the elements. The lower part of the roof with its curved surfaces around it responds to the slightly undulating typography of the city. As "life" transitions between the space under the gutter, a continuity is created between the inside and outside.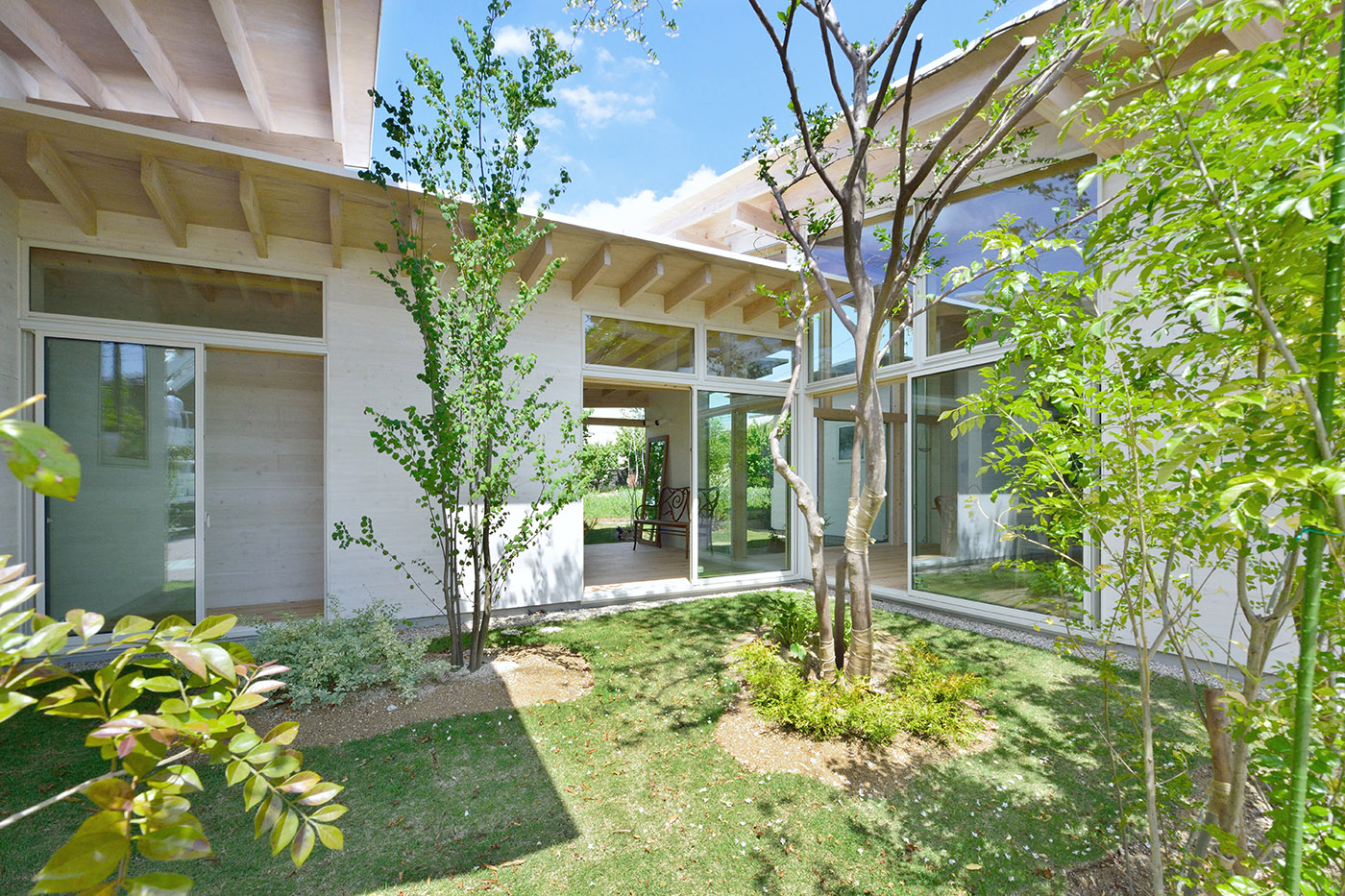 The organised garden alternates and gently slopes down towards each adjacent street, combining the space like a small park, creating accessibility and encouraging connections between the house and its visiting neighbours. Both school children and the neighborhood women expressed interest in the house and often spoke to the residents during construction.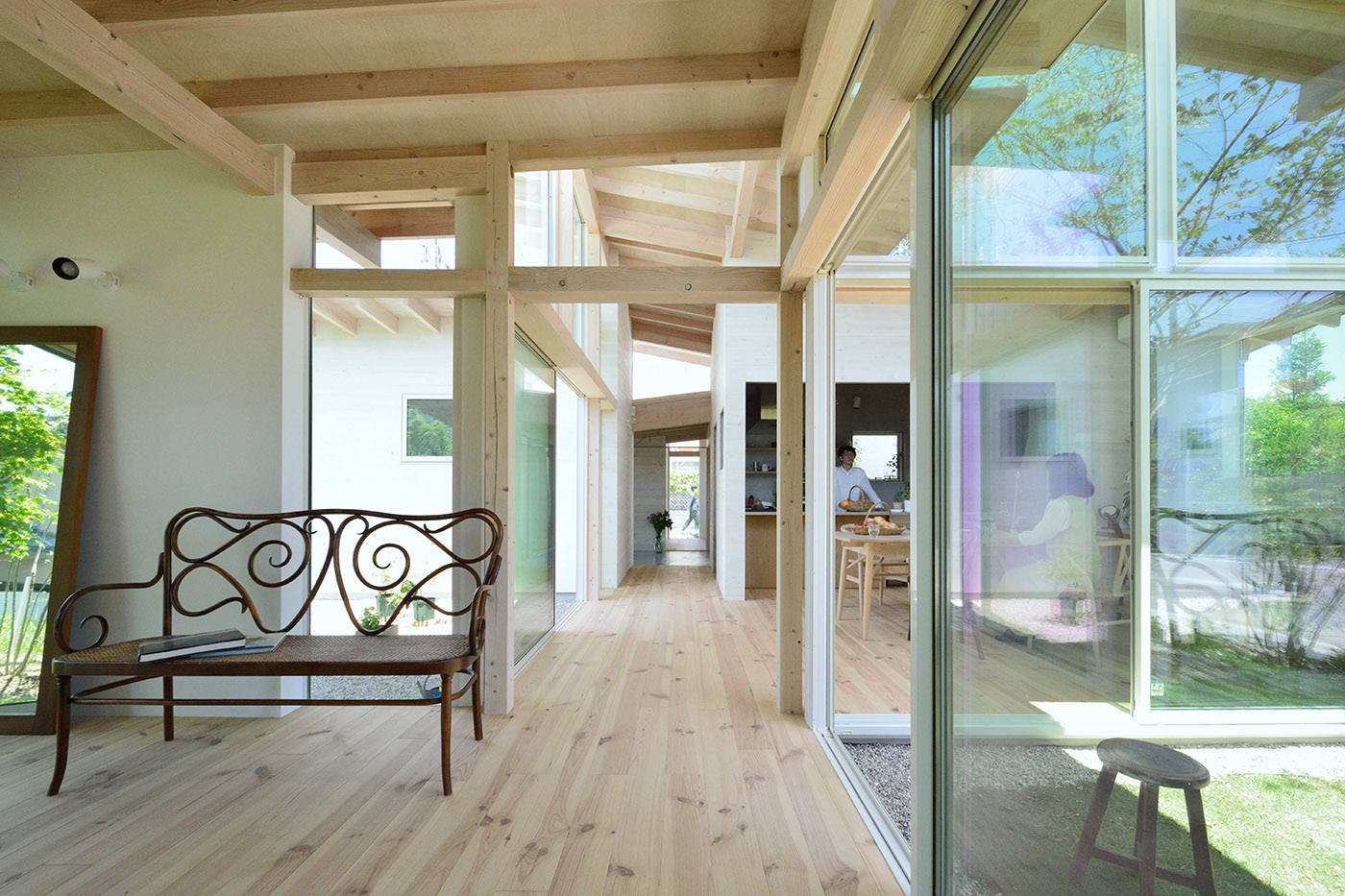 Gallery