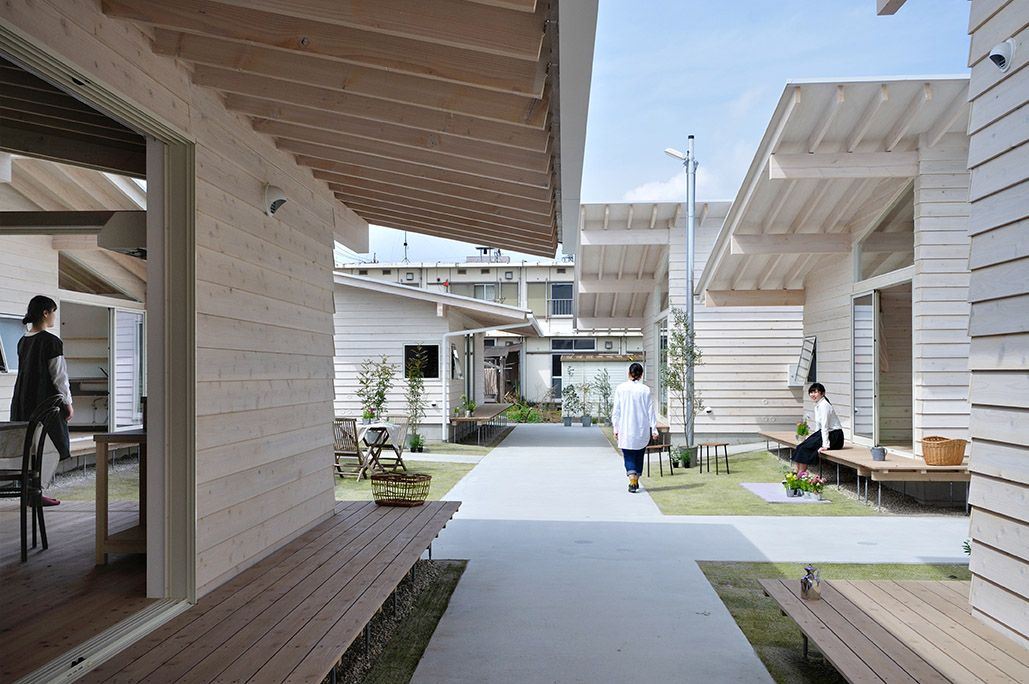 Residential complex in Japan. Common spaces and design to expand the house
The new residential complex is located along the coast of Aichi. The low population density made it possible for Velocity Studio to make the most of the space and to focus the project on the connection and iteration spaces.
This project involves the reconstruction of a residential complex in Mihama, a city located on the sea, the southern tip of a peninsula in the district of Aichi. The urbanization of this area began in the 1950s addressing many problems such as aging, population decline and structural decline. It was then decided that some of the unusable buildings should be demolished and designed with a new concept in terms of using the space, mainly thinking about children and elderly people.
Mihama is a seaside town, but is located far from the urban area. Thus, in recent years the population has decreased dramatically. One of the desires was to stop these problems by creating a different type of building with more outdoor space, as opposed to urban life.
The boundaries of the houses are ambiguous also thanks to the large roof that partly covers the public alleyway. Each of the ten buildings is surrounded by a wooden bridge that connects the living areas of the respective houses. The main objective of the project was to create an environment that merges the houses together, without creating unnecessary interruptions of space. This results in an overflowing interior environment, which in turn encourages the residents to interact with each other.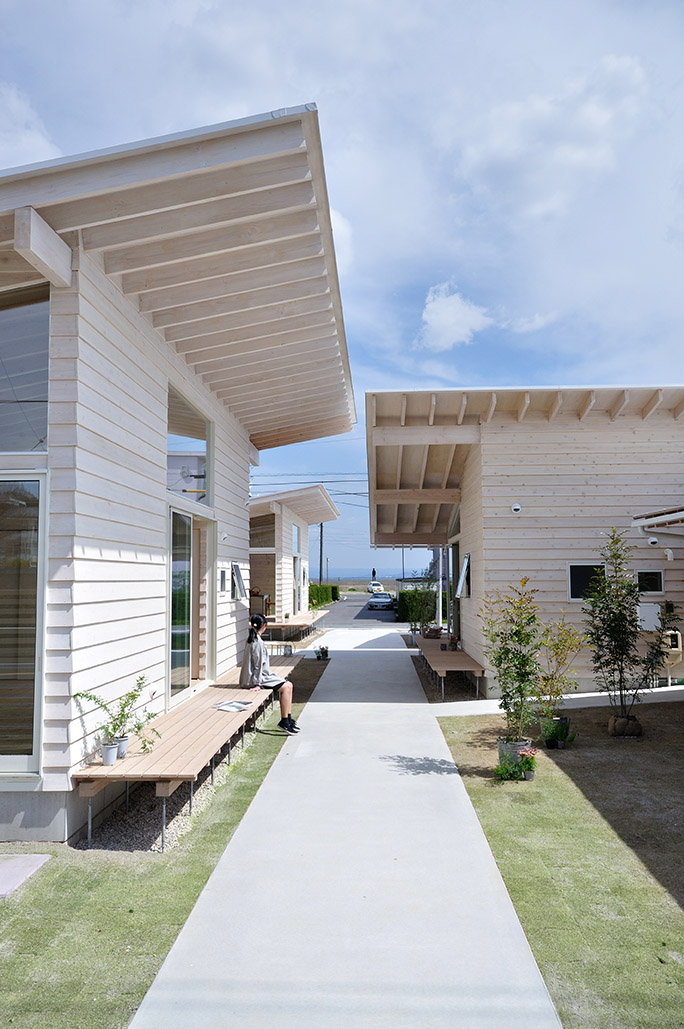 Gallery