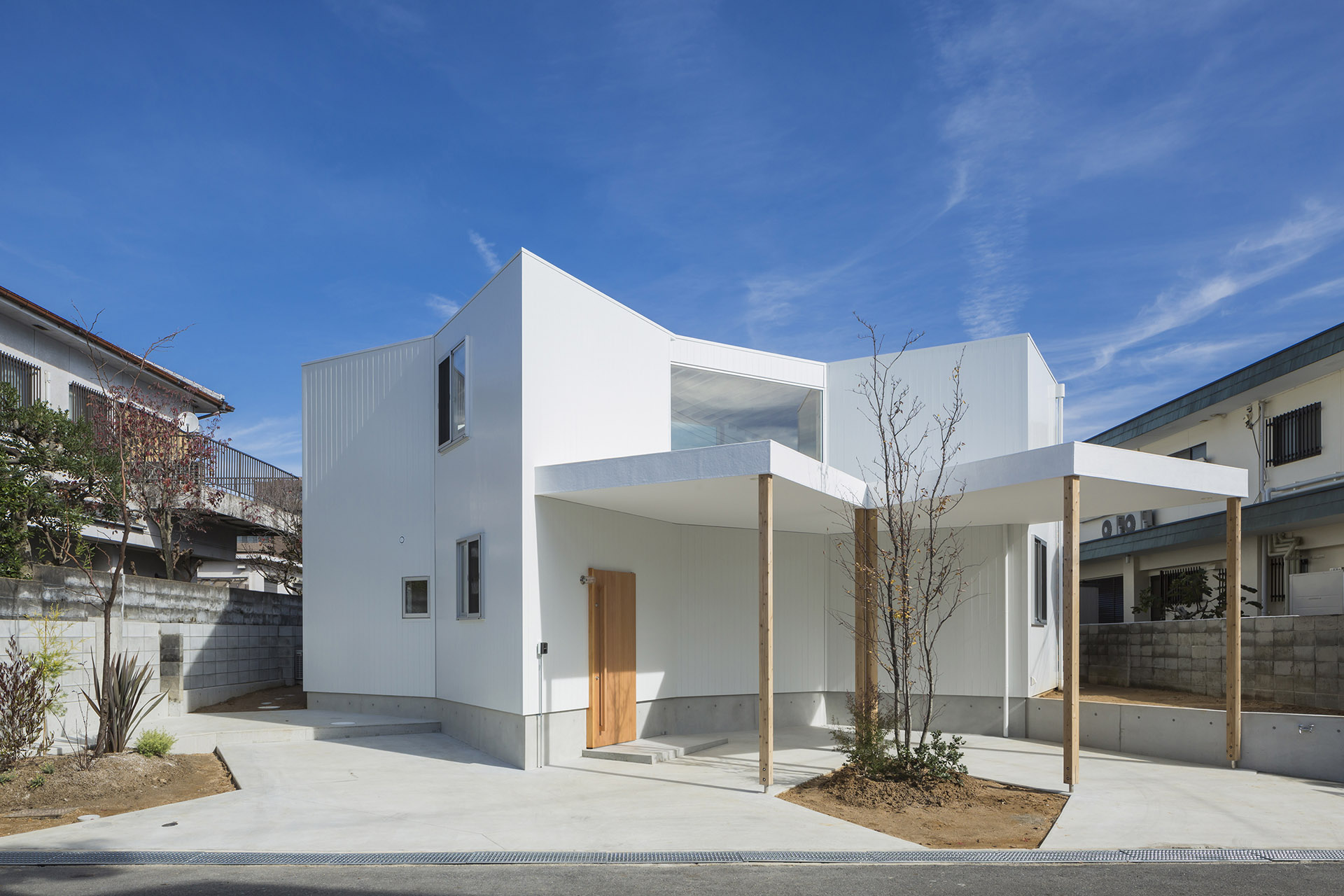 Twelve intersecting squares. House with prismatic architecture
The starting point of the project "House in Hokusetsu" by Tato Architects/Yo Shimada is the use of twelve squares which are mostly closed to the outside, representing the room numbers and autonomous spaces capable of accommodating different styles.
Aware of the fact that right-angled geometric spaces are among the most usable spaces, the project begins with the desire to intersect twelve squares: the corners are slightly rotated, the walls intersect and the space suddenly becomes more complex.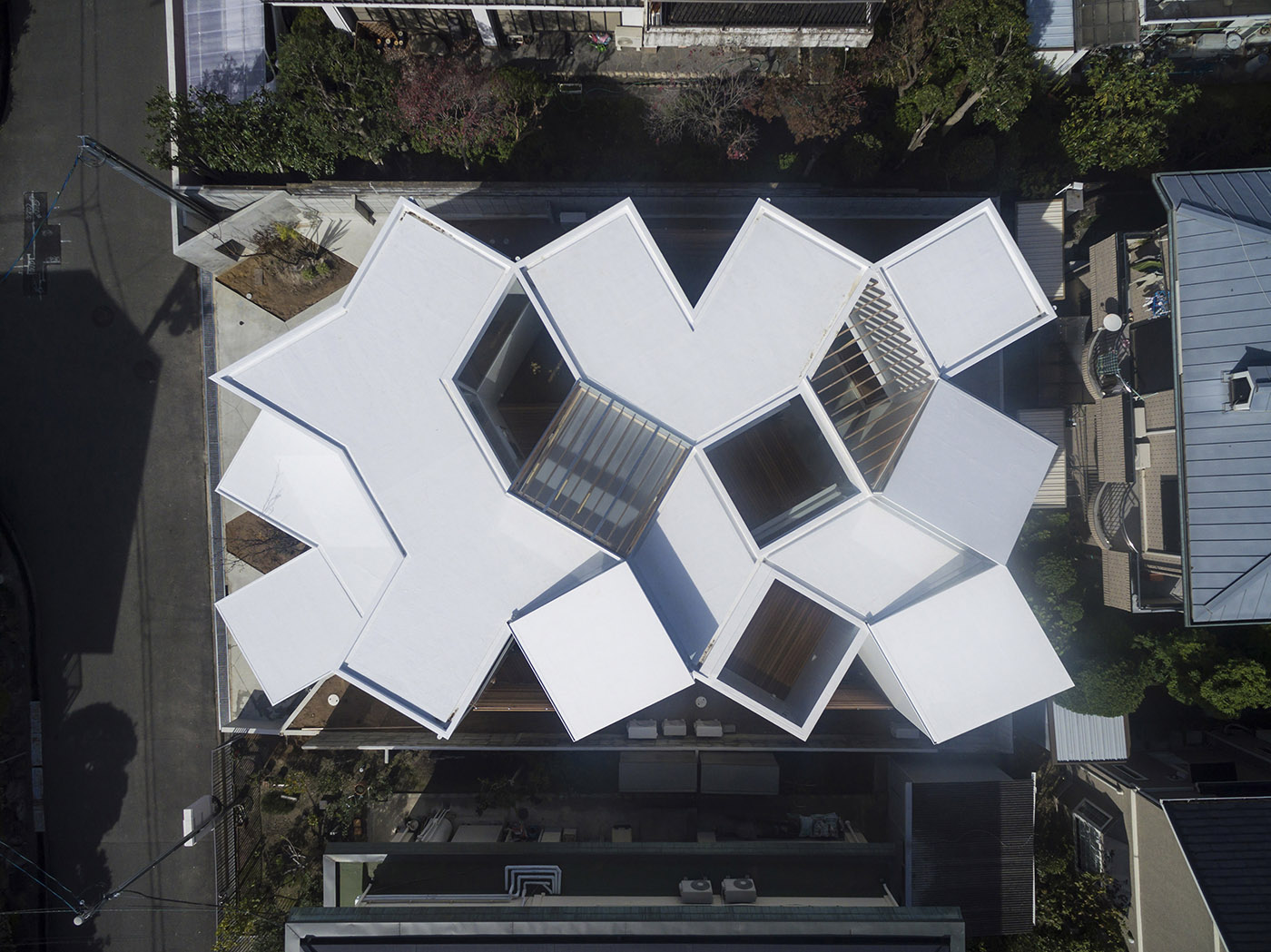 The owner of the house is a family, who wish to have many rooms. The main functions have been included in the square parts of the floor, while the rhomboidal areas can be used freely. The structure is closed to the outside: there are three spaces used as a garden along the external perimeter and two courtyards inside.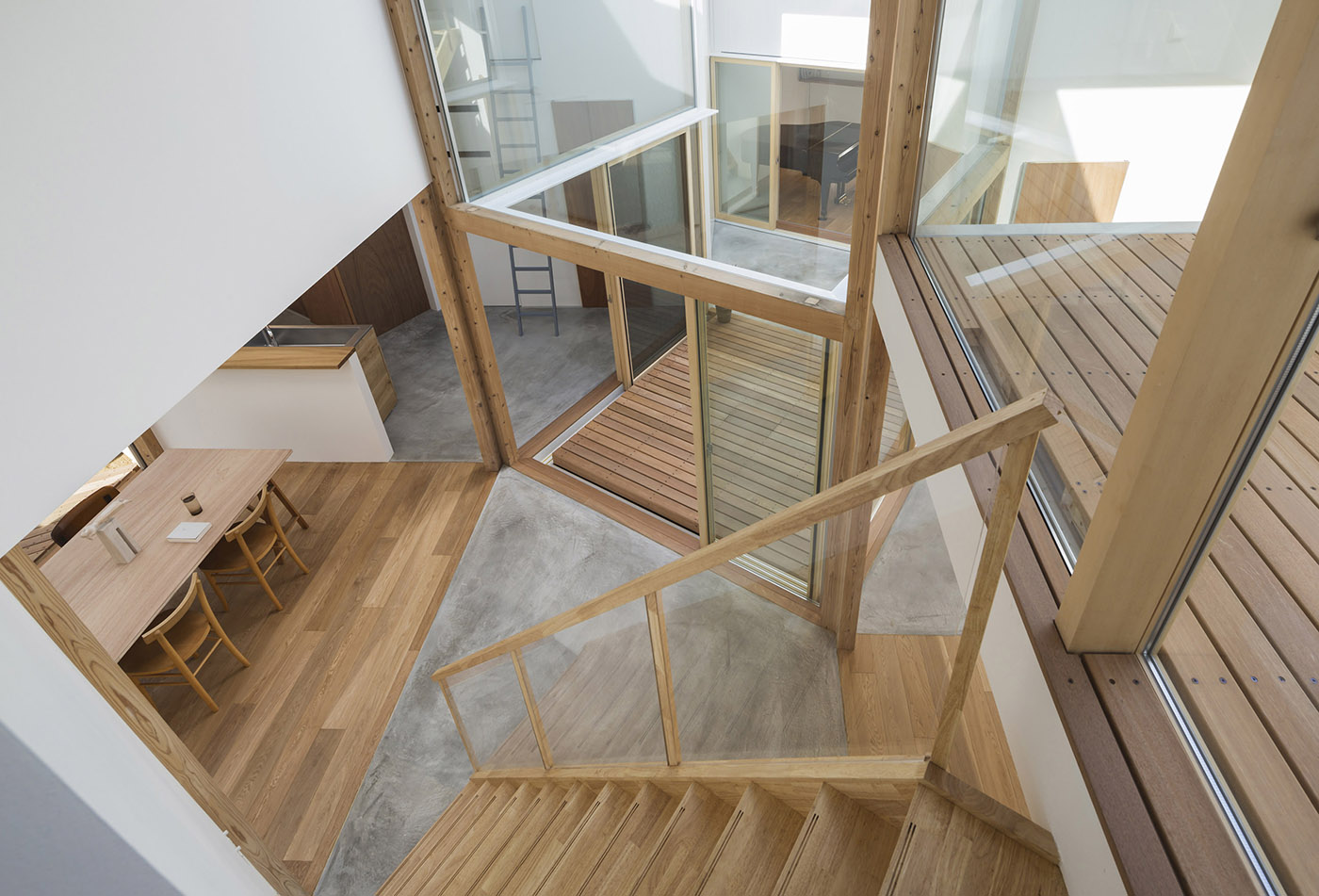 The spaces are mainly illuminated from above. The structure is made of wood, each square plan is supported by pillars. Each square, despite having a different quality is compatible and expandable: a crystalline labyrinth in which spaces are reflected in a prismatic figure.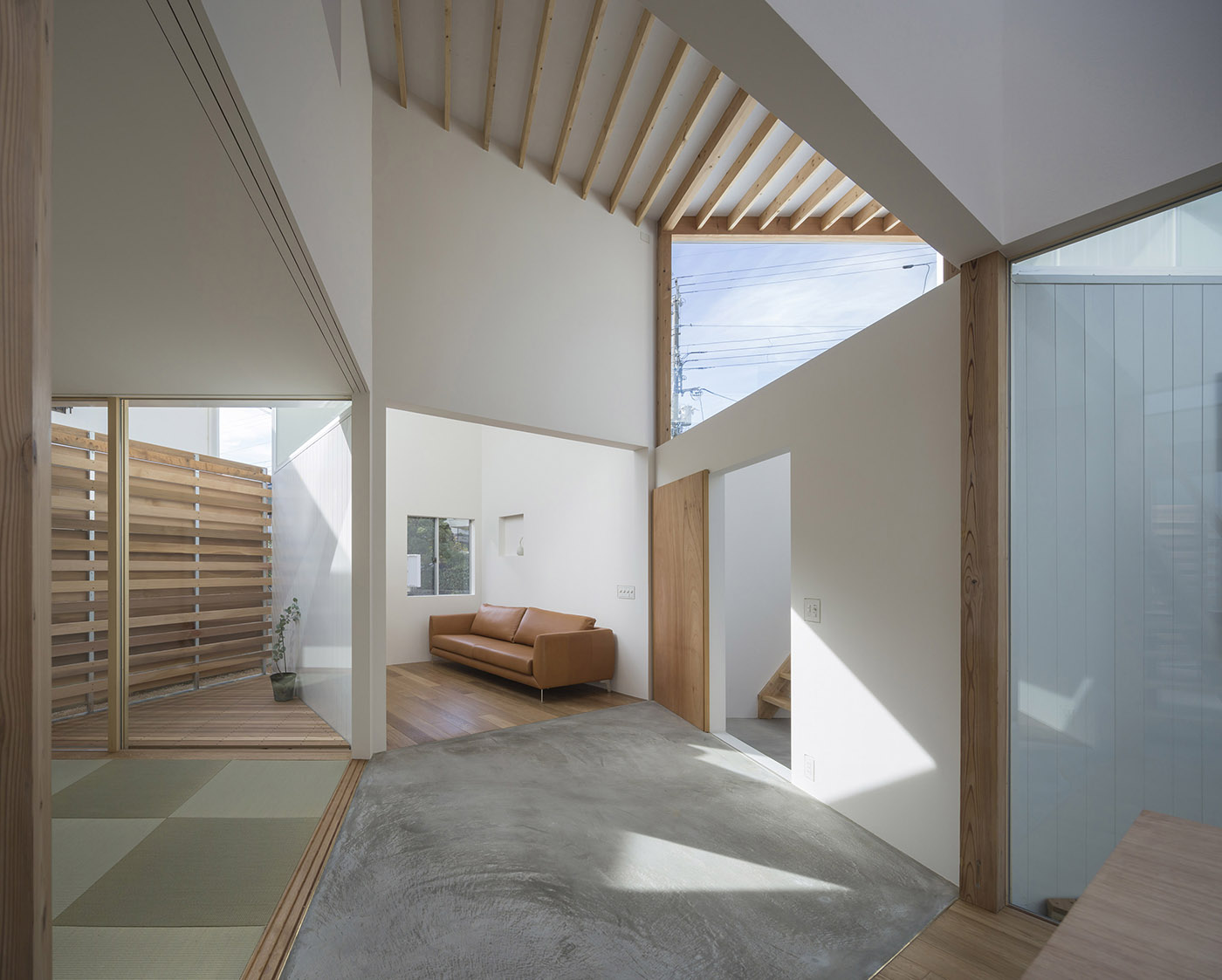 Gallery