Two identical houses with panoramic views for two families. Located on a gentle slope on the lake shore
The chilean studio Benjamin Goni Arquitectos, with the studio Claro + Westendarp arquitectos, designs two identical houses for two families, trying to maintain the autonomy of both, differentiating them by the panoramic views, one on the lake and one on the trees on the far shore.
One of the main problems of the design was the management of the few linear metres of panoramic views for both houses. Two types of views were identified, the one facing the lake and the other between the trees, incorporating the living rooms of the houses and the main bedrooms in these specific points
Based on this criterion, the houses are arranged in such a way that the living room of one will have a view of the bedroom of the other and vice versa. Between the houses there is a space that serves as a wooden terrace, a meeting point between the two families and is protected from the wind, which frames the view of the lake. The private rooms are all outward facing, to maintain privacy in each unit.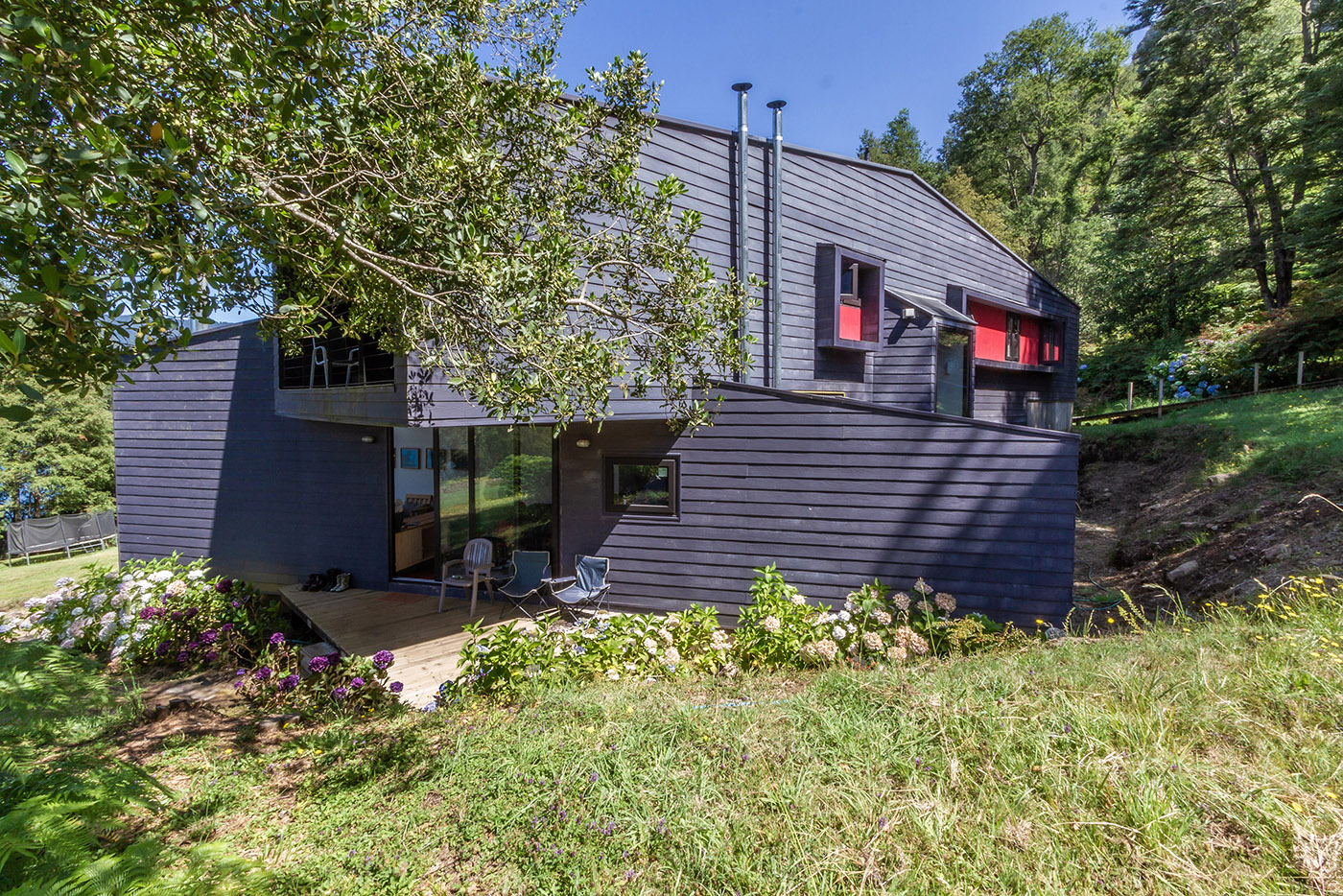 As a construction system, the SIP panels were used, ensuring good thermal insulation while incorporating some elements of the architecture of southern Chile. In the design of the roof and its inclination, the inclusion of solar panels for electricity generation is taken into consideration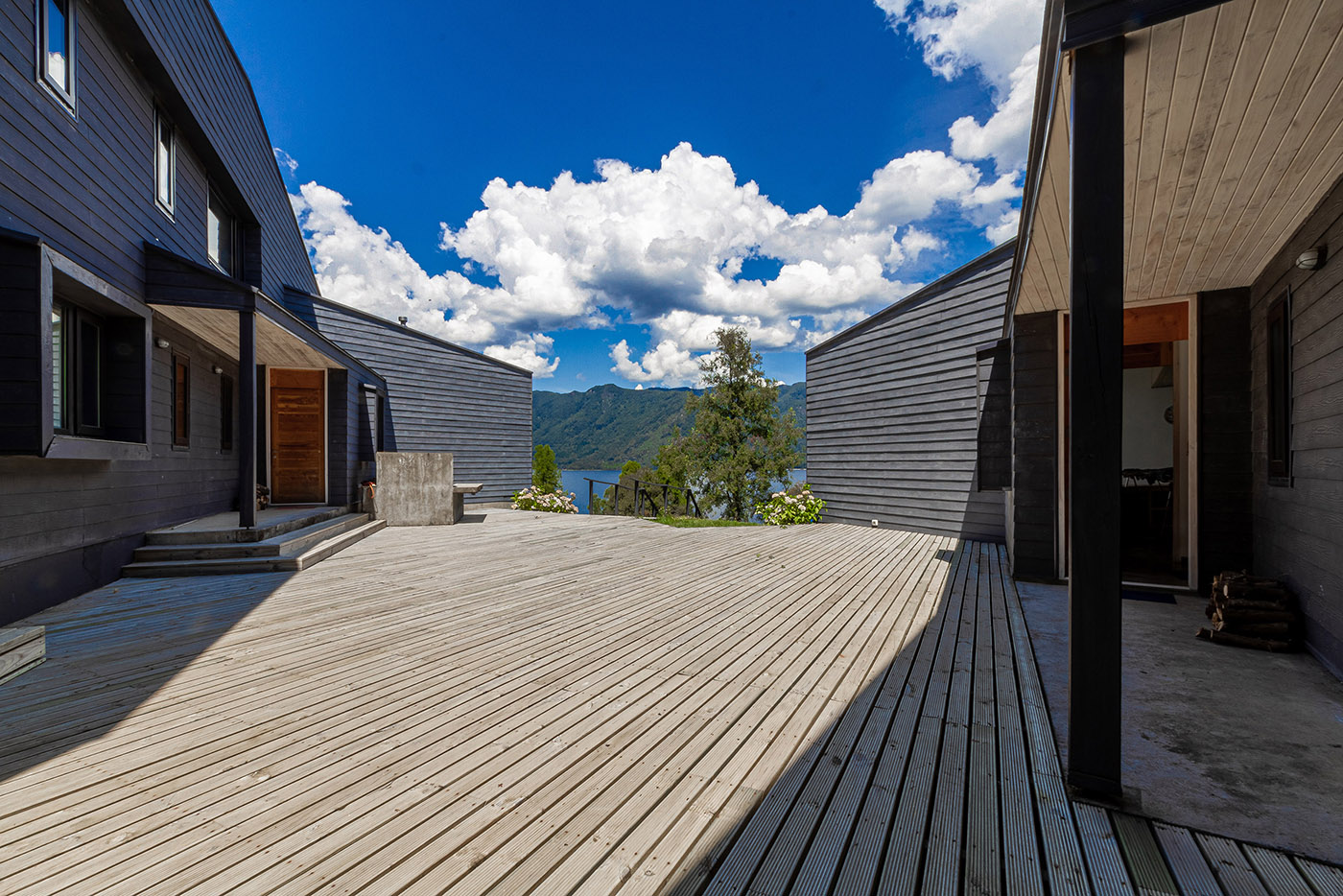 Gallery