Villa in Switzerland. Passive solutions with low environmental impact
The building designed by architect Christian von Düring in Le Grand-Saconnex, Switzerland and consists of three detached houses and adheres to the principles of sustainable development in an attempt to minimize environmental impact throughout its entire life cycle.
The building designed by Architect Christian von Düring is designed to provide individual comfort, encourage social interaction between the neighbours, ensure a long-term return on investment and keep operating and maintenance costs low.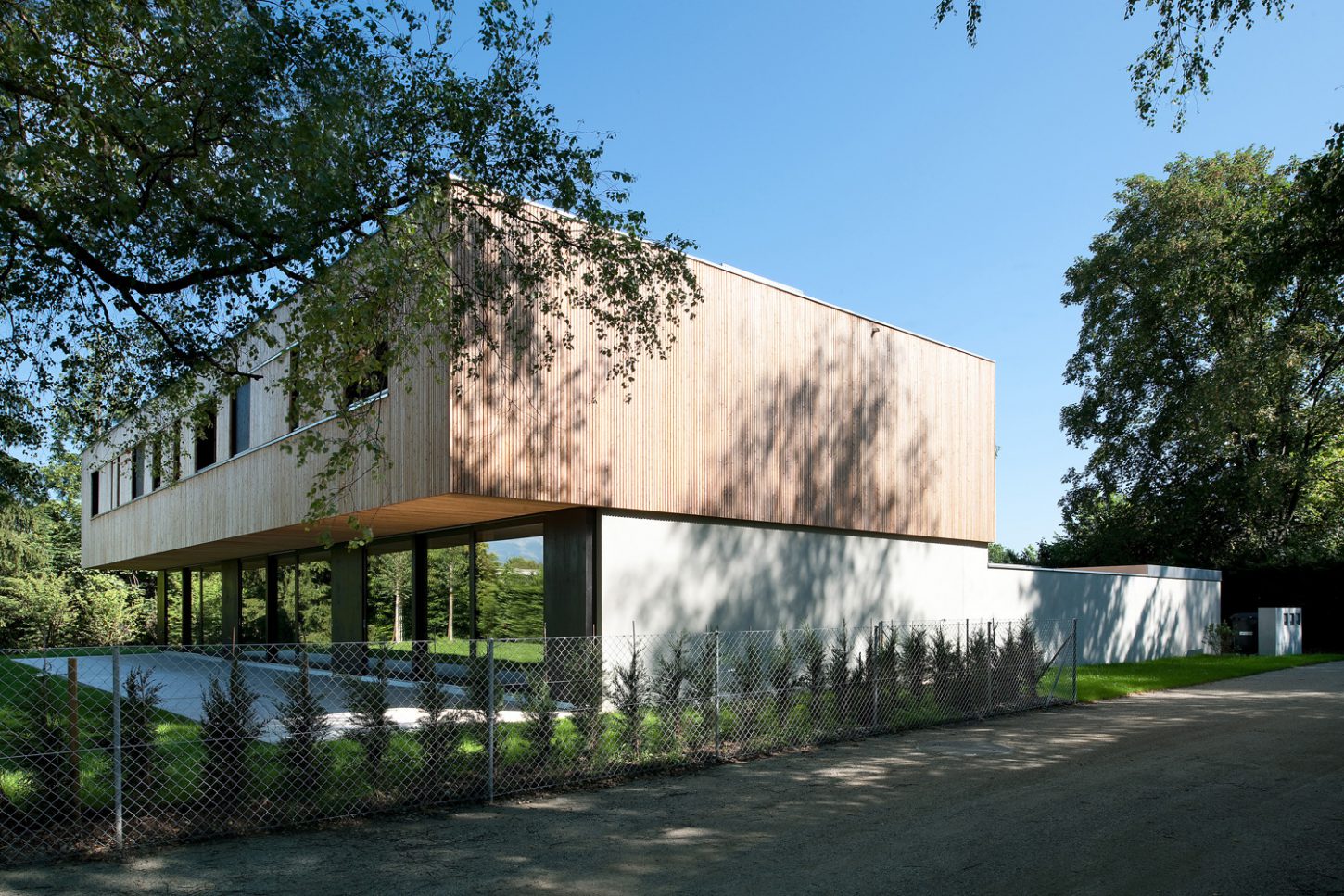 One of the objectives is to promote the advantages of living together, while maintaining the individuality of each home. With the positioning of the garages and the establishment of the entrances, each house is delineated through a passage and a private courtyard. On the opposite side of the building, the terraces of each apartment overlook a common garden and the appearance of the individual houses is deliberately eliminated to create the impression of a large, unique home.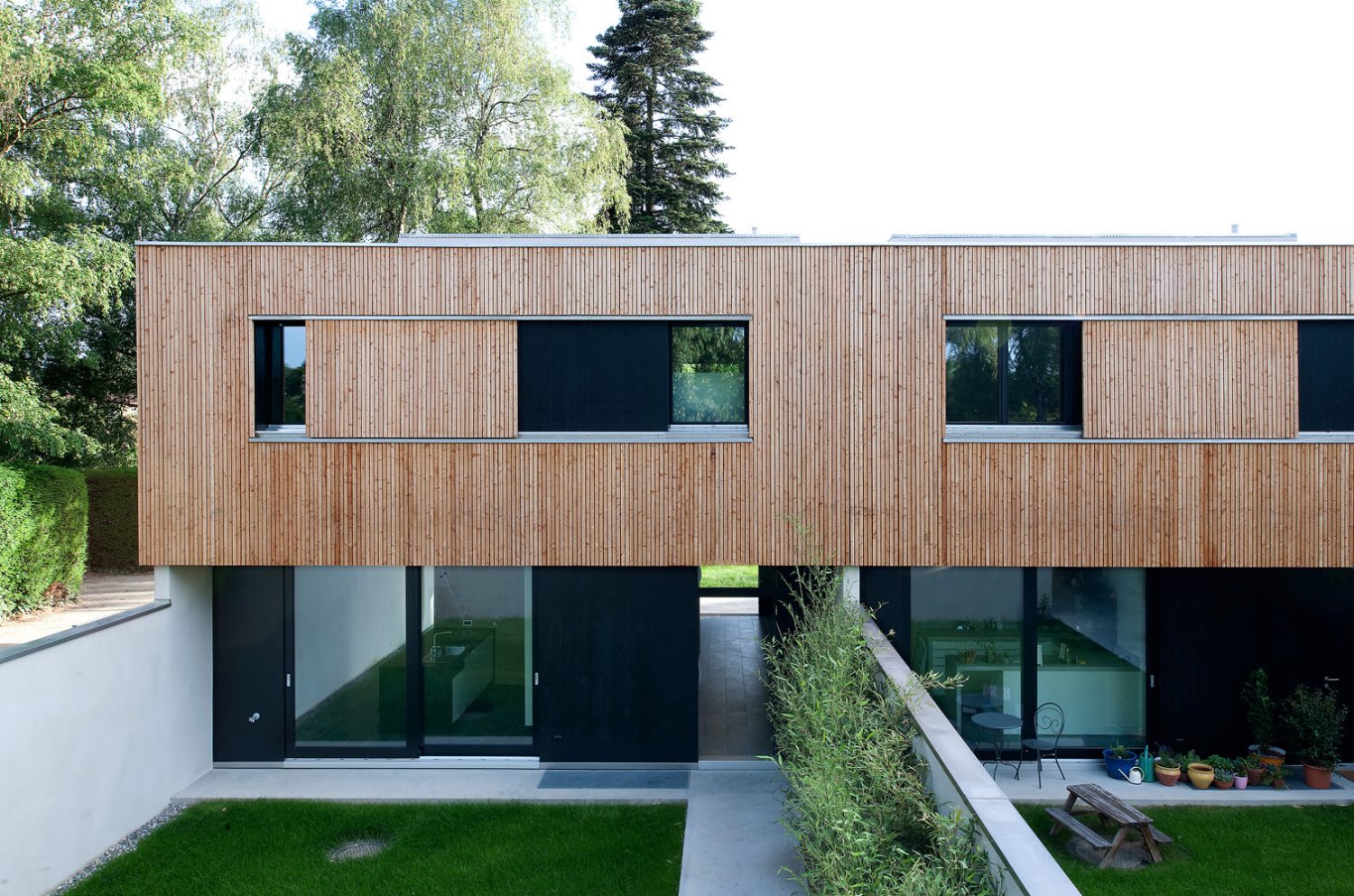 With the structural layout and the choice of materials, the project has been designed with maximum flexibility. Each house may vary according to its structure and express its individuality. At a structural level there is the option of a future development or a possible transformation into a small condominium, while maintaining sustainability.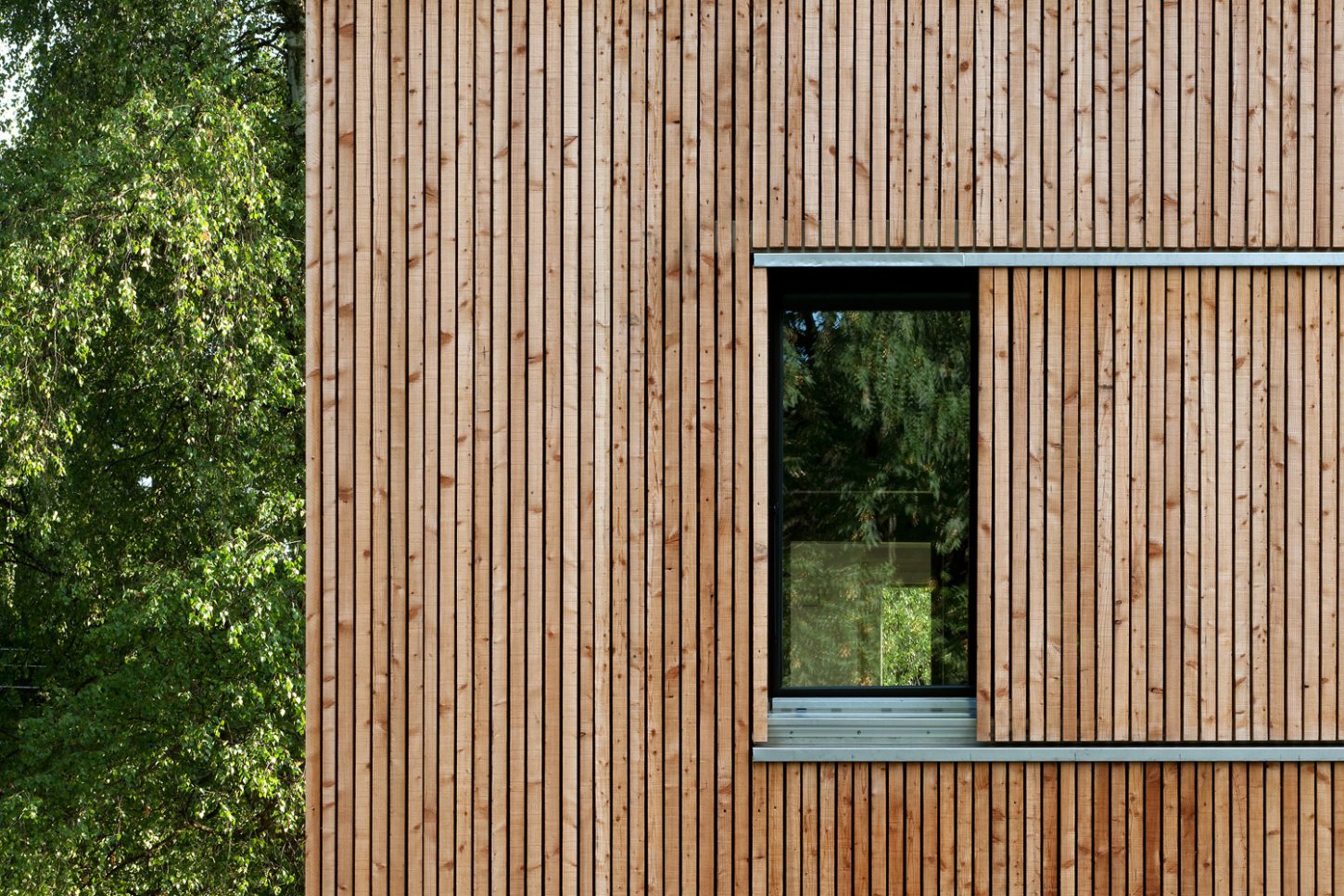 Architect Christian von Düring prefers the use of natural materials such as rammed earth, terracotta, masonry and wood. The choice of materials was made on the basis of their grey energy level and their durability. The construction consists of a series of masonry walls on the ground floor, which support a volume of wood above. Based on a local rural construction, the masonry protects the wood from moisture degradation and at the same time compensates for the lack of wood. In addition, a mass of rammed earth from the excavation of the foundation penetrates each house from top to bottom. A passive regulation of temperature and humidity is added.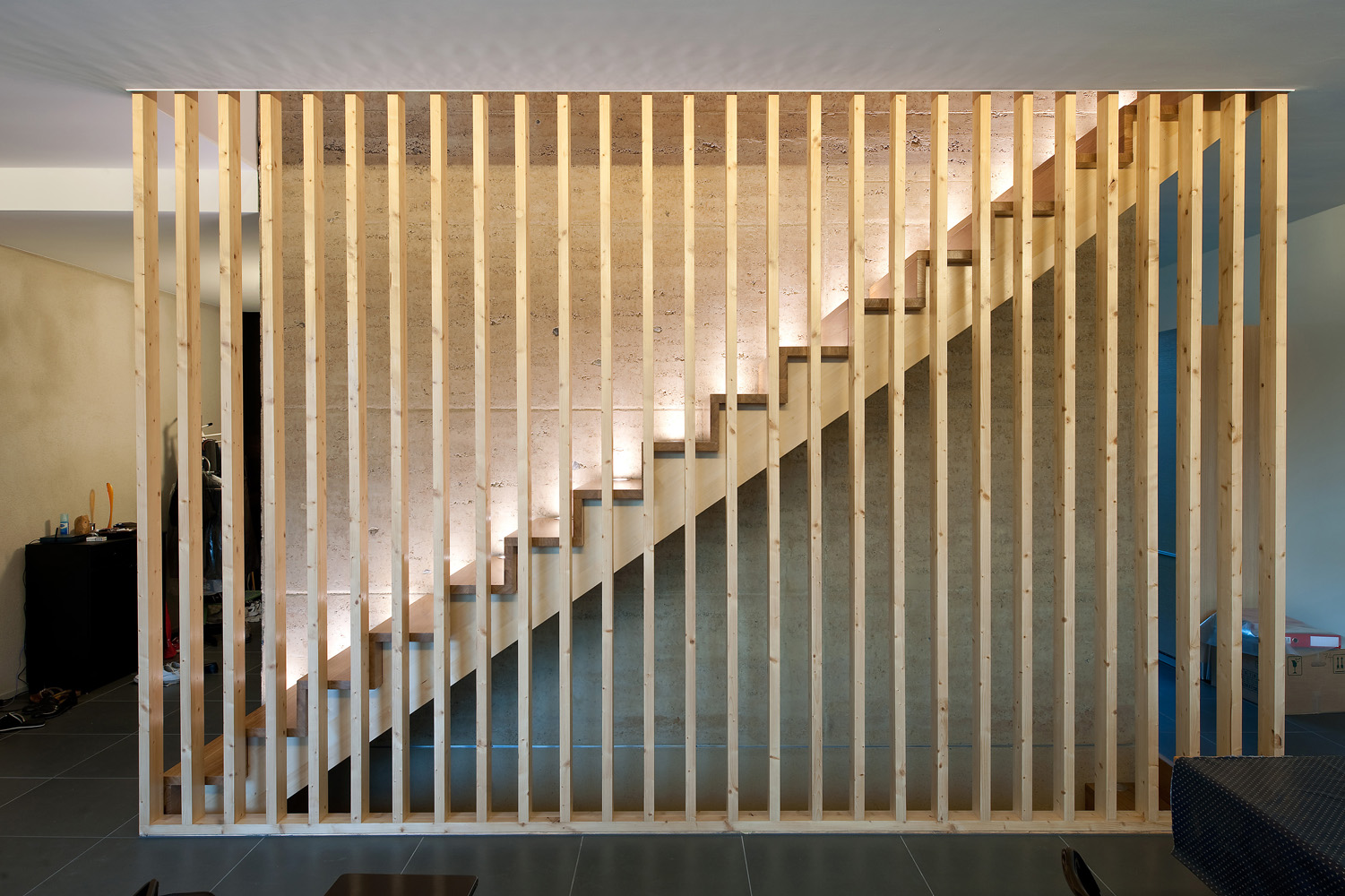 In addition to the windows on the façade, a central skylight ensures that each room enjoys natural light and ventilation. Finally, when a window is opened manually, the tempered air on the lower level passes through the house and the skylight acts as a natural cooling system.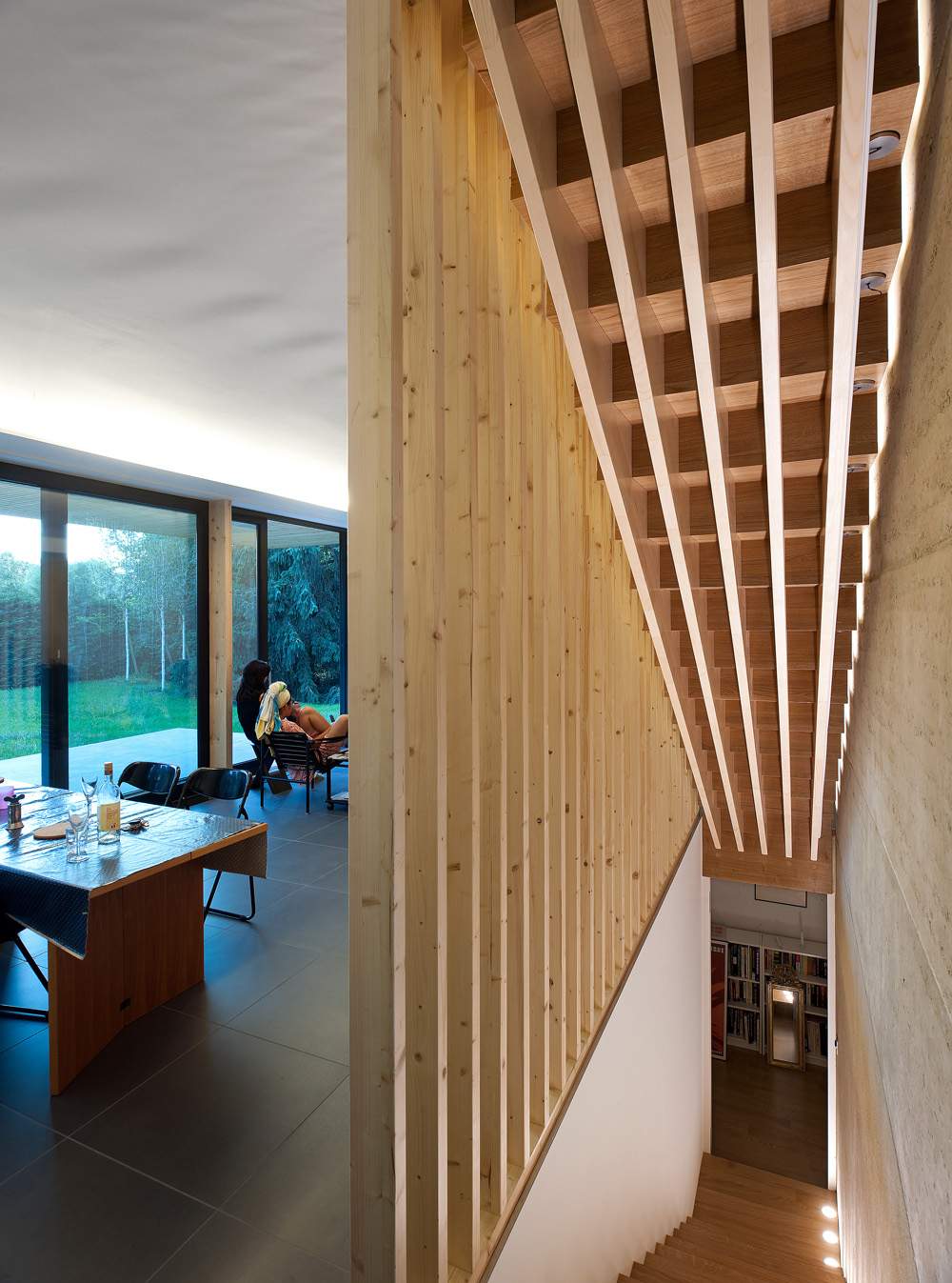 These choices highlight how the project minimizes complex automatic control systems by preferring passive solutions, thus optimizing energy consumption in all seasons.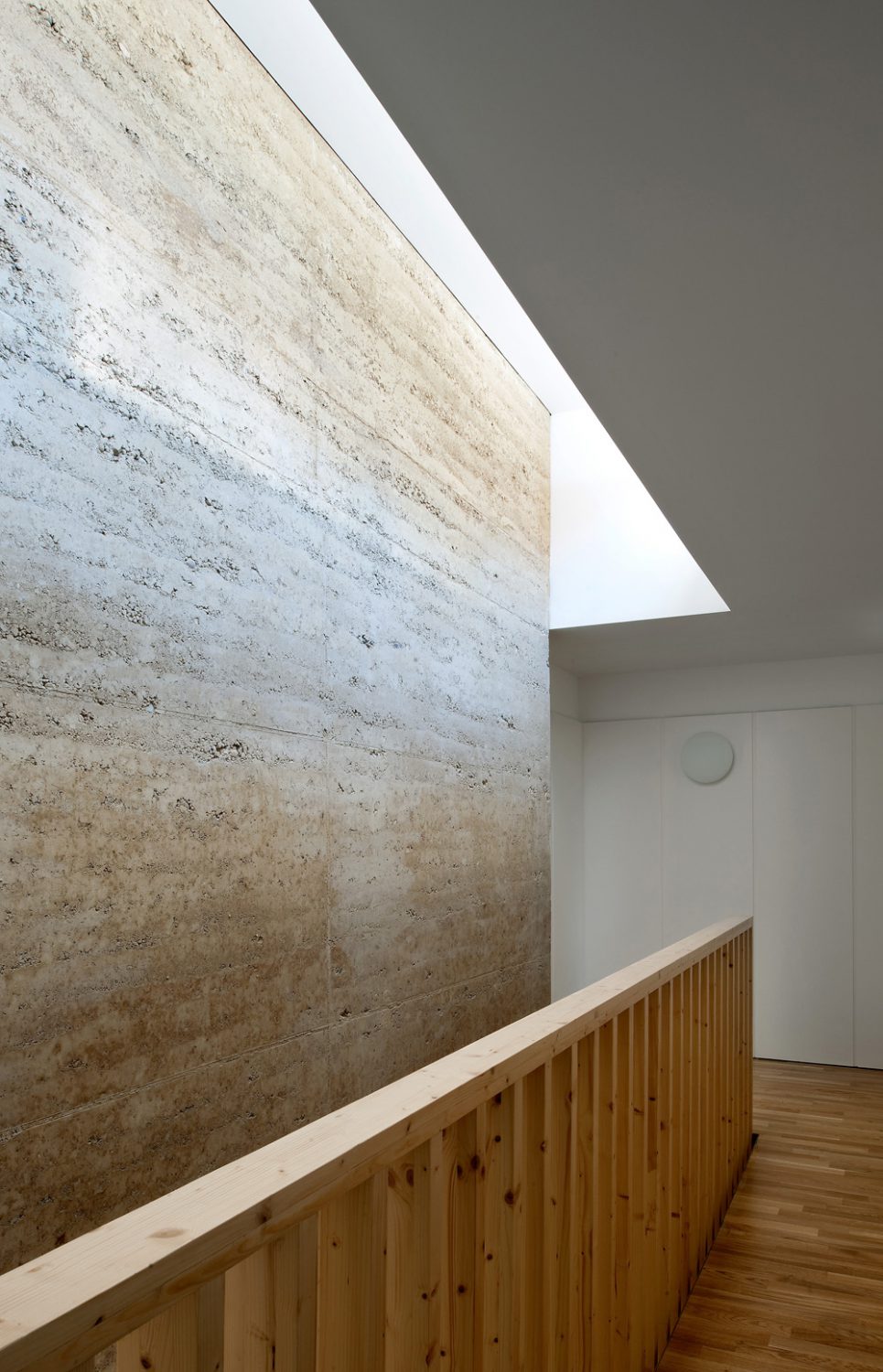 Gallery