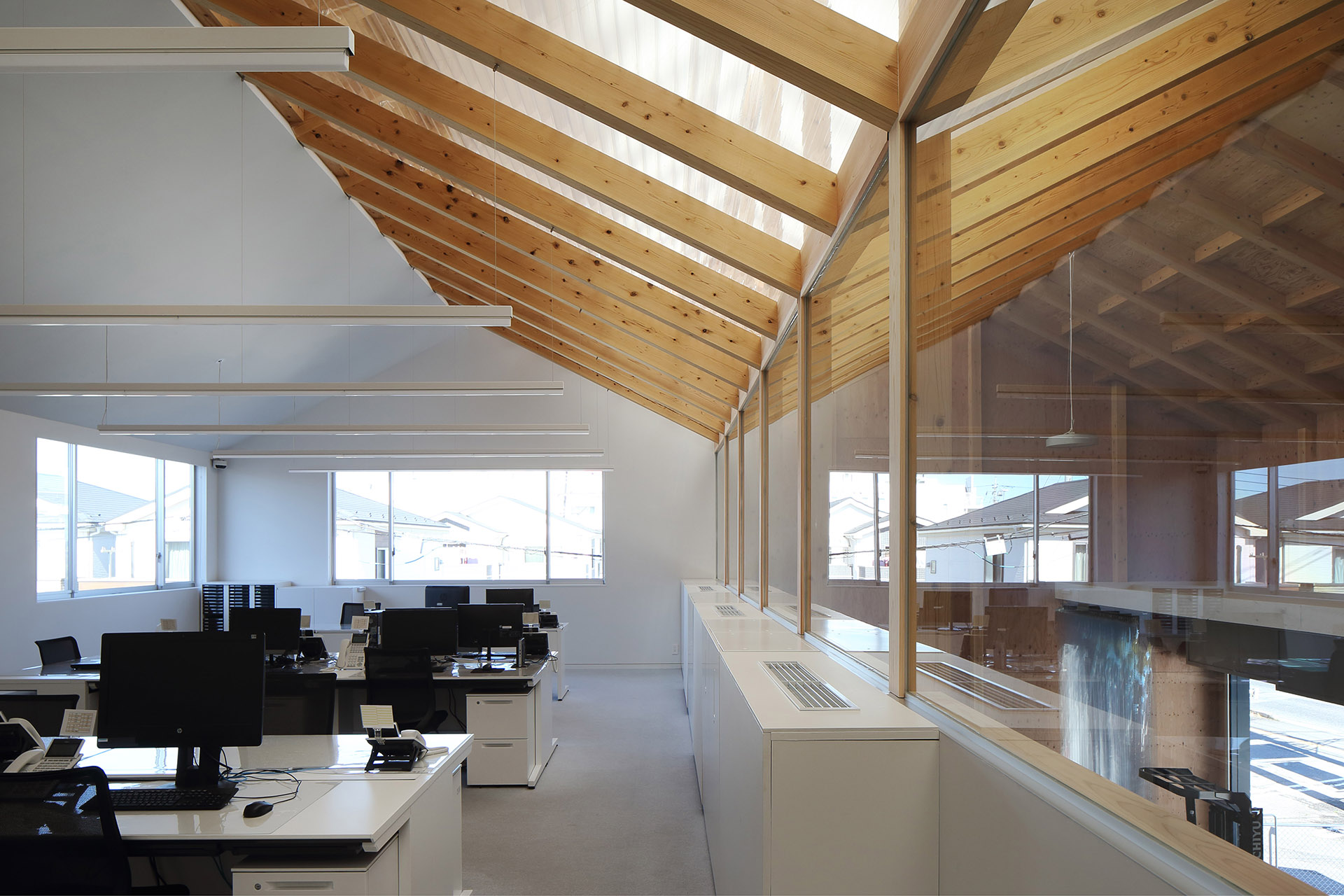 Warehouse and office for a commercial company. Wooden gable roof and natural light
In a suburban context, between Tokyo and Gunma, Arii Irie Architects studio designs a warehouse and office that deals with machine parts, designing a roof in the shape of a wooden tympanum, which would create a hollow space in the shape of a diamond.
The company's warehouse is located on the second floor, with a suitable floor height for forklift trucks. The office is located at the back of the second floor, sheltered from road noise. The roof is a simple gable shaped roof with a cantilevered beam to better organize the space.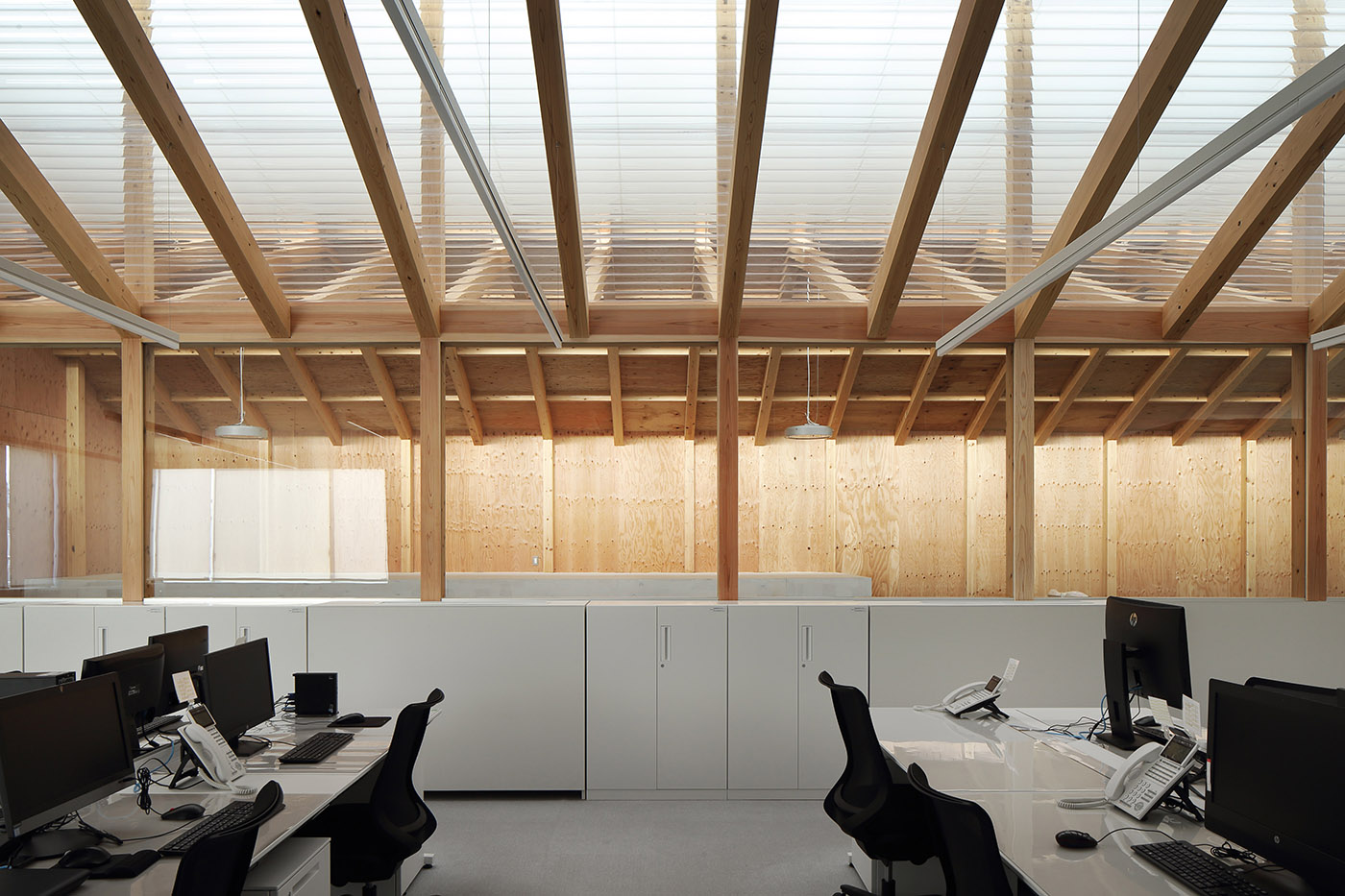 The interior space is flooded with natural light, thanks to a full-length skylight. Above the warehouse and office, there is a diamond-shaped void, which is apparently an autonomous space due to its strong geometry, providing a sense of comfort for workers.
Gallery