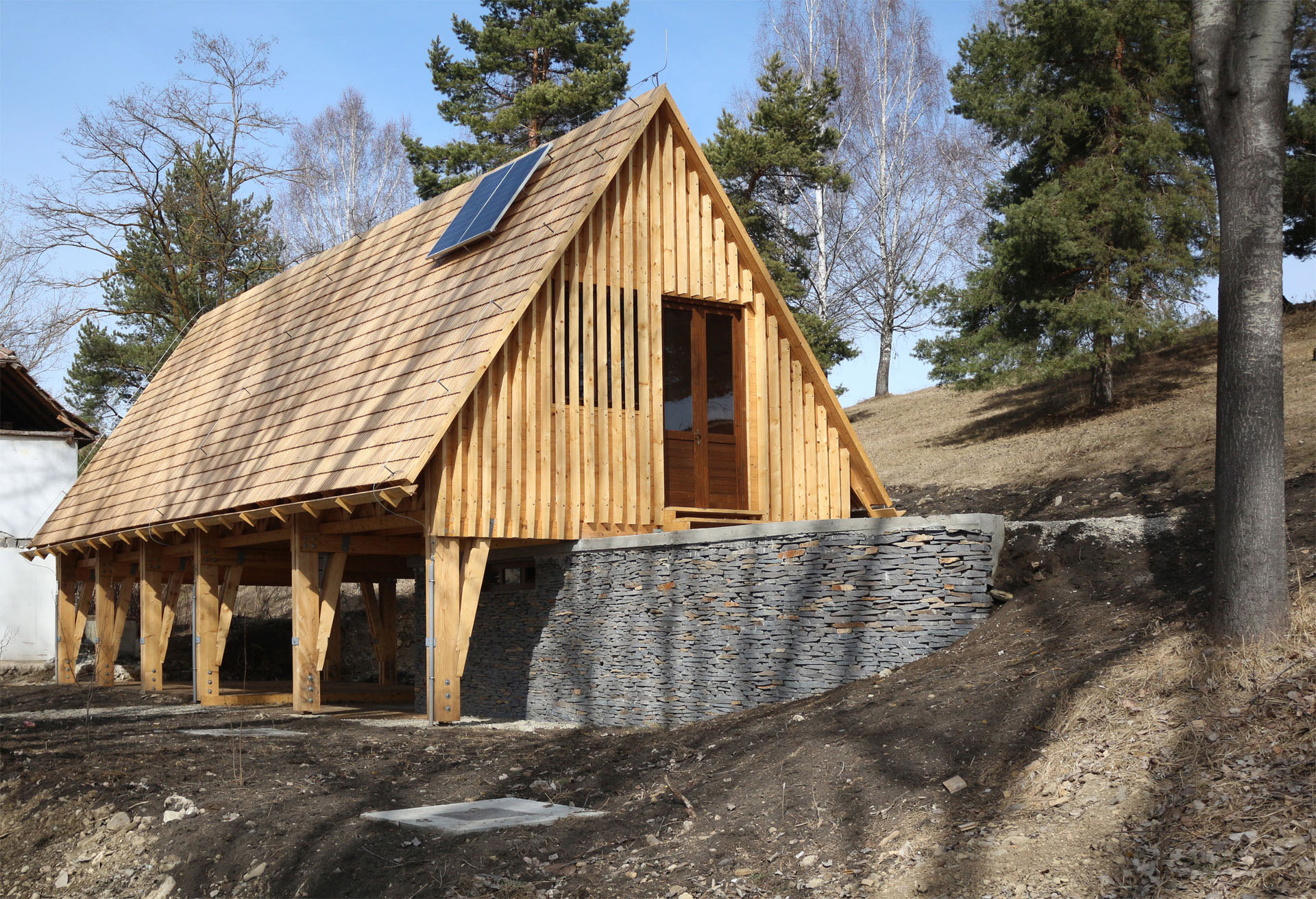 Wooden cabin for tourists. A refuge in the woods of Romania
The project was carried out with the help of European funds for the development of tourism, this wooden shelter was built by the Romanian architectural studio BLIPSZ, a slightly larger version than the previous one.
This project is the second refuge built thanks to European funds for tourism. Compared to the prototype, it is a more updated version with more facilities, such as showers, toilets, superfluous water purification, a surveillance system and photovoltaic panels.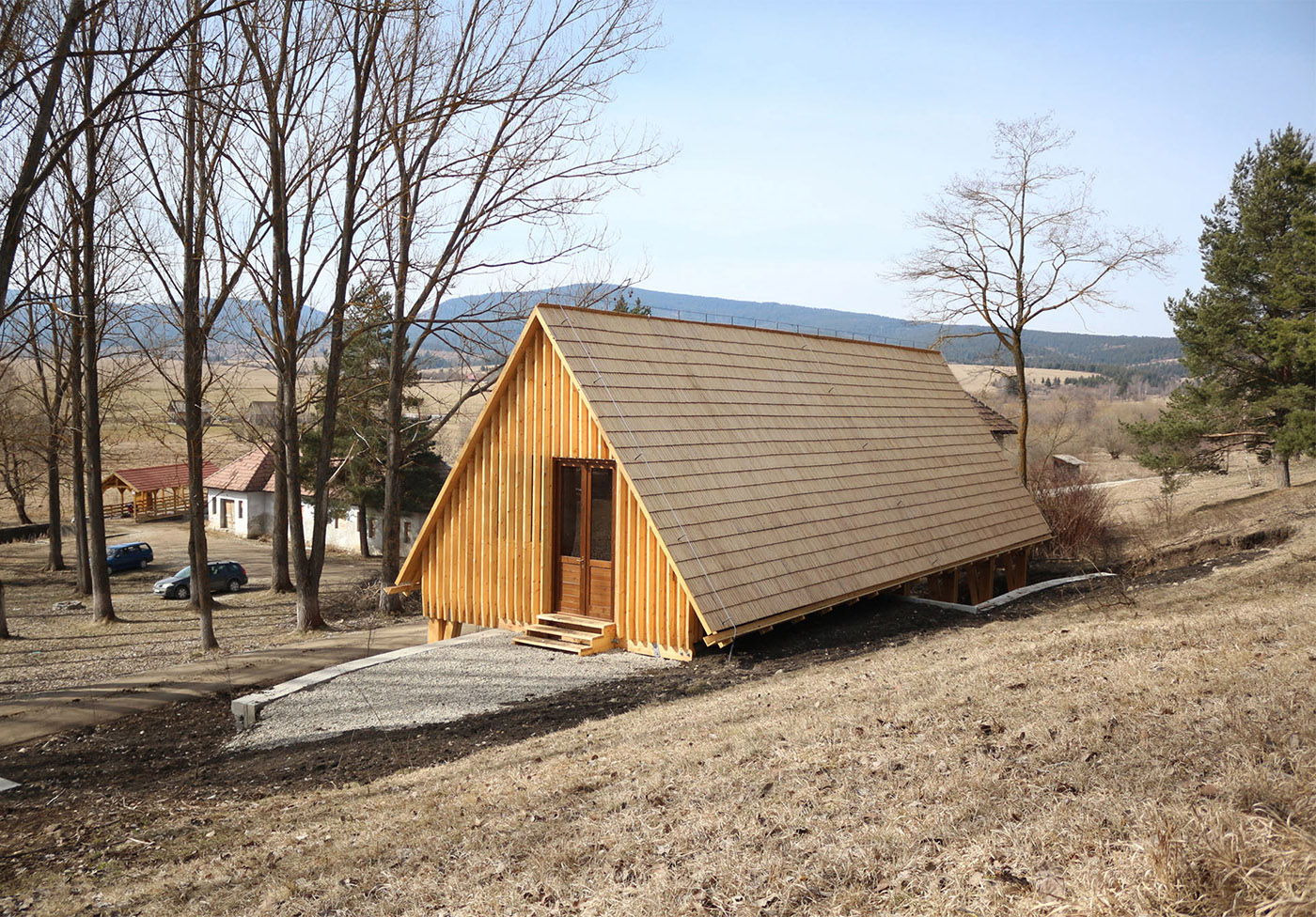 The ridge of the roof is near the hill and the site is located a couple of kilometres away from the village at a water source, mainly used by the locals and as a place for regional events, small festivals and theme camps.
Gallery